Her på Skagen Fuglestations blog bringes korte nyheder i dagbogsformat om hændelser på fuglestationen.

Se indlæg fra år: 2021 (202)2020 (282)2019 (304)2018 (261)2017 (247)2016 (2)(se alle)


New guests arrived!
torsdag 21. juni 2018
In the morning Simon took us out to a little birding trip to Jerup Strand, Tversted Strand and Hirtshals, hoping to find some rare species.
We saw some waders including Redshank, Oystercatcher, Shelduck, Sandwich terns, Common tern, Arctic terns, little ringed plover, ringed plovers, and other various species.
In Hirtshals we saw one of the last remaining Crested larks in Denmark. The only site where they still remain breeding. Apparently, in the last 50 years the population has declined, and now near extinction. Probably due to loss of habitat in urban and agricultural areas.
In the afternoon while busy working on indoor tasks a new guest arrived. Per Österman from Gothenburg, Sweden. He has a long experience as ringer and observer and will stay here until Sunday. Late in the evening Igor Fedorov and Johan from the University of Sundsvall arrived to test some 3D-cameras on migrating birds that hopefully can be useful regarding how to monitoring the effect of wind turbines on birds a maybe even give us more knowledge about how to avoid collisions. For about a month ago, a Red kite lost its life due to collision with a wind turbine here in Skagen.
After dinner, we socialized and got to know our new guests a little better through a tournament of Shuffle ball!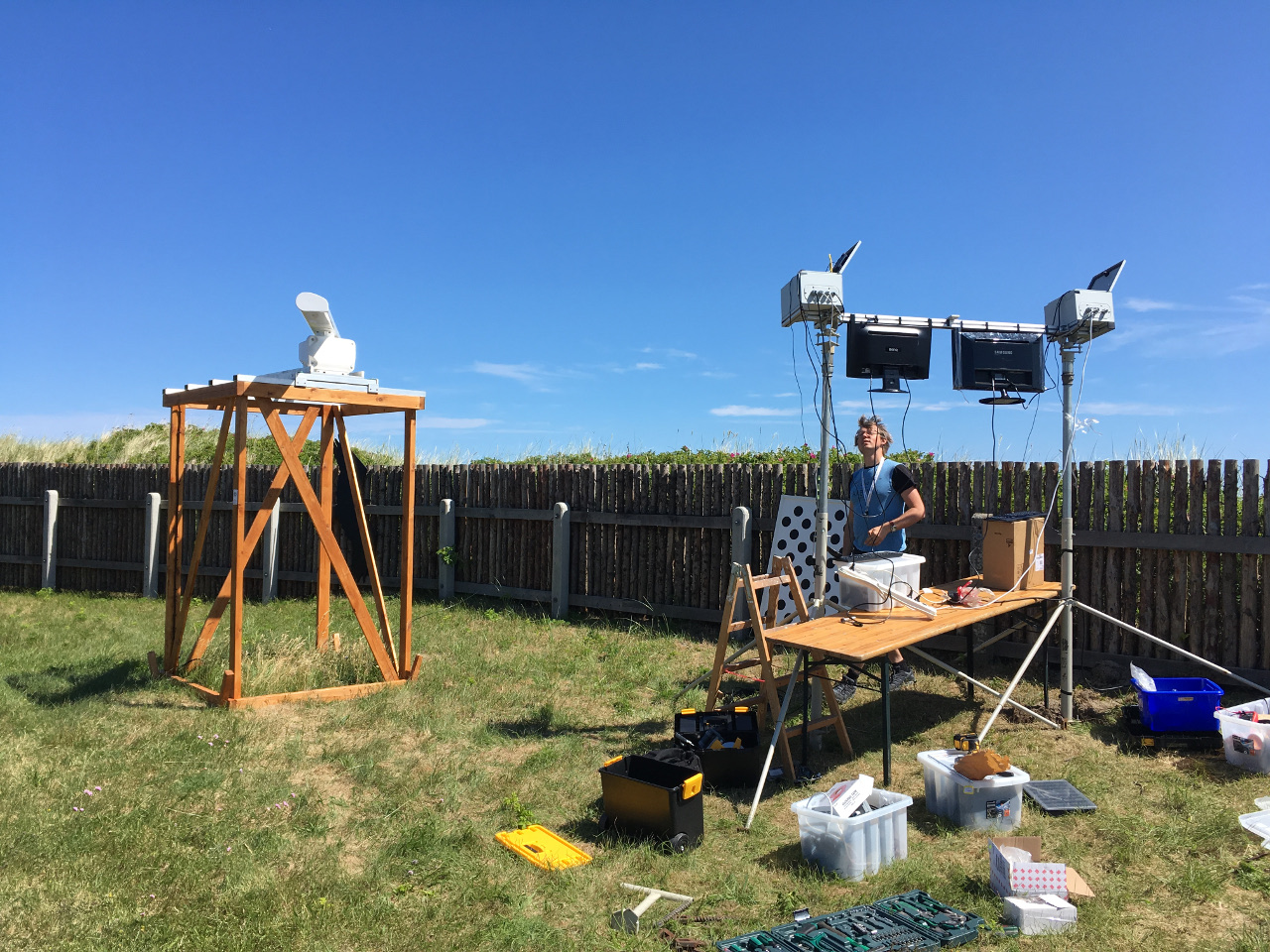 Igor Fedorov with the 3D-cameras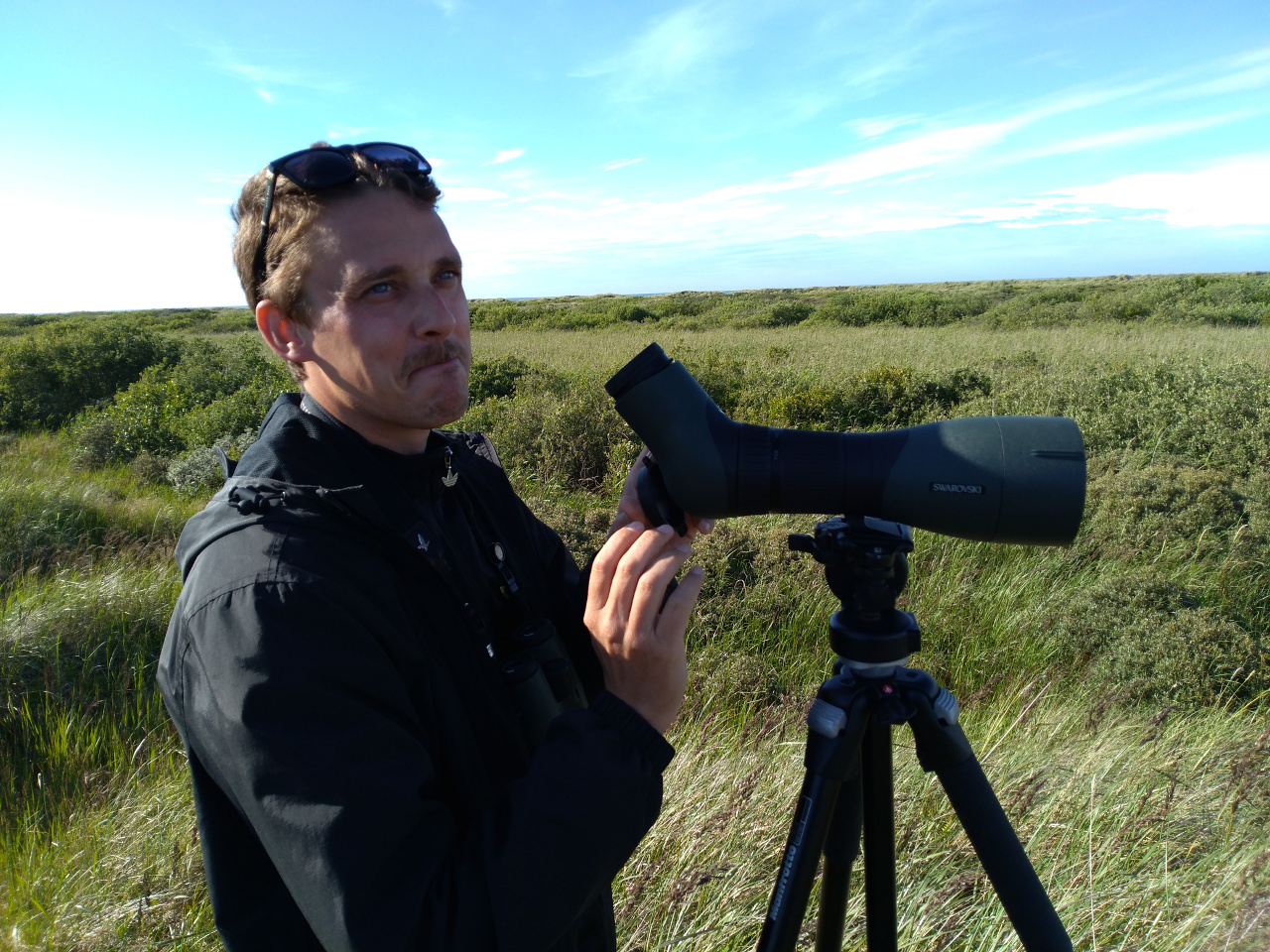 Per Österman out birding with our Swarovski Teleskope