Her på Skagen Fuglestations blog bringes korte nyheder i dagbogsformat om hændelser på fuglestationen.

Se indlæg fra år: 2021 (202)2020 (282)2019 (304)2018 (261)2017 (247)2016 (2)(se alle)


CES day
torsdag 28. juni 2018
This morning Peter and I are going to ring at the CES site, we open the nets at 04:30 am. Today is a sunny day, not windy and very hot, good for the working of the mist-nets, but not good for the huge number of mosquitoes and flies! We catch a good number of breeding species, many young birds fresh from the nest. Between each net check we find the time for the maintenance of the net lane, cutting the tall grass and the shrubs. At 10.30 am, after six hours as per protocol, we close the mist-nets at CES and go back to the observatory. At 11:00 we decide to open the nets in the garden for a couple of hours, to try to catch some young crested tit, which we saw the previous day around the nets. But the weather doesn't help us, as soon as I open the nets the wind increases considerably, and it is not good for the nets. We only take a recapture of a blackcap.
We take this time to be available to visitors to the observatory for all questions and trivia.
Peter goes to the center and I stay at the birder's club, and between each net I entertain visitors, including a family of Italians with whom I have the opportunity to freely speak my language after a month. I talk to them about the various activities of the Observatory and answer their questions. They are very surprised that I work here, they really appreciate the conversation and they compliment me, I am very pleased.
After lunch we rest for a few hours.
Later I reactivate myself to arrange and thoroughly clean the laboratory.
For dinner, Peter prepares a super minestrone, just what it takes today!
After dinner we update the databases with the data collected in the morning and we organise ourselves for the following days.
Ringed birds Recaptures
2 Blackbird. 1 whitethroat
1 Robin. 1 wren
2 Reed warbler. 1 blackcap
2 Lesser whitethroat
1 Chiffchaff
1 Willow warbler
1 Blackcap
1 Whitethroat
1 Blue tit
5 Great tit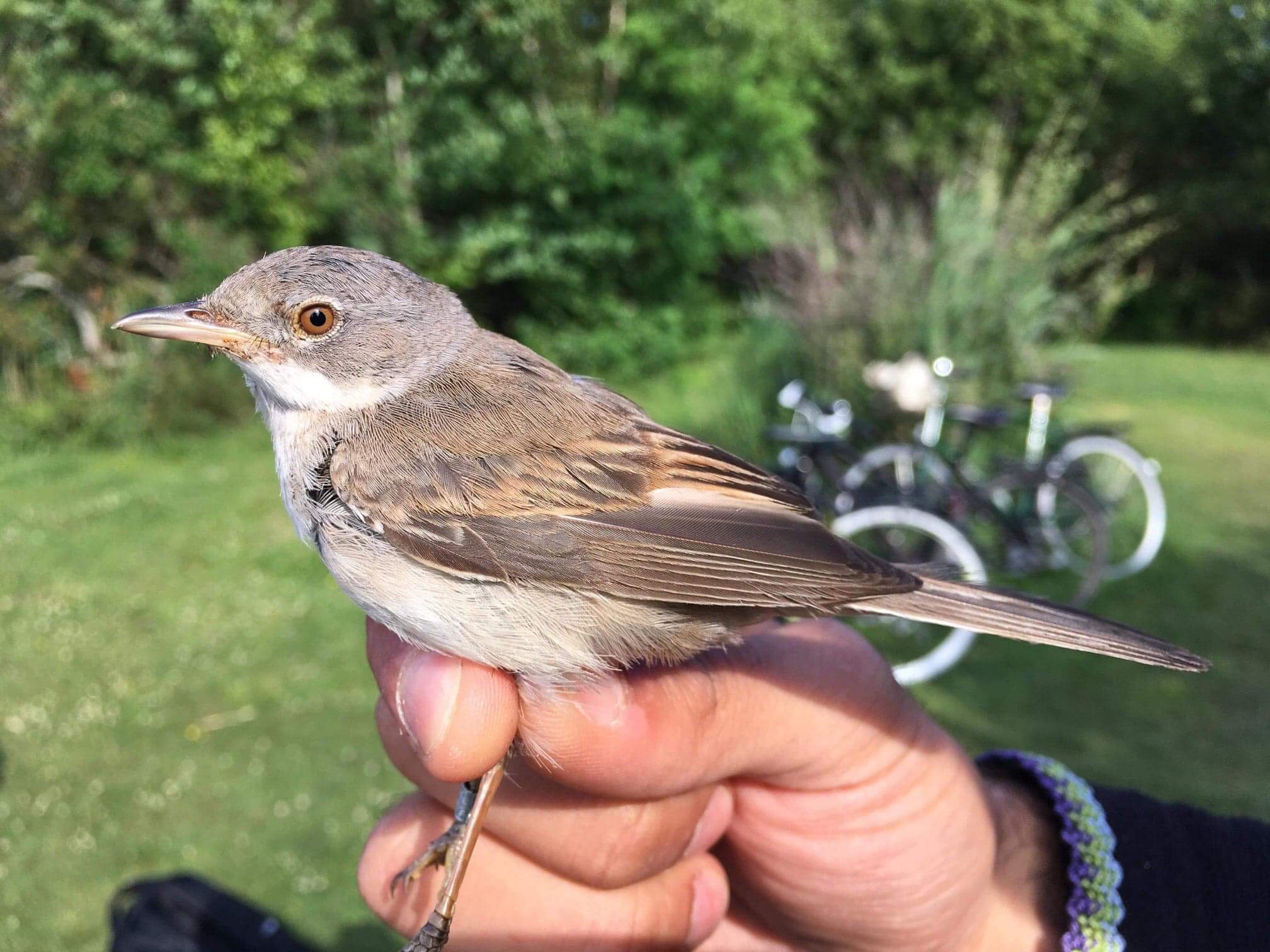 Common whitethroat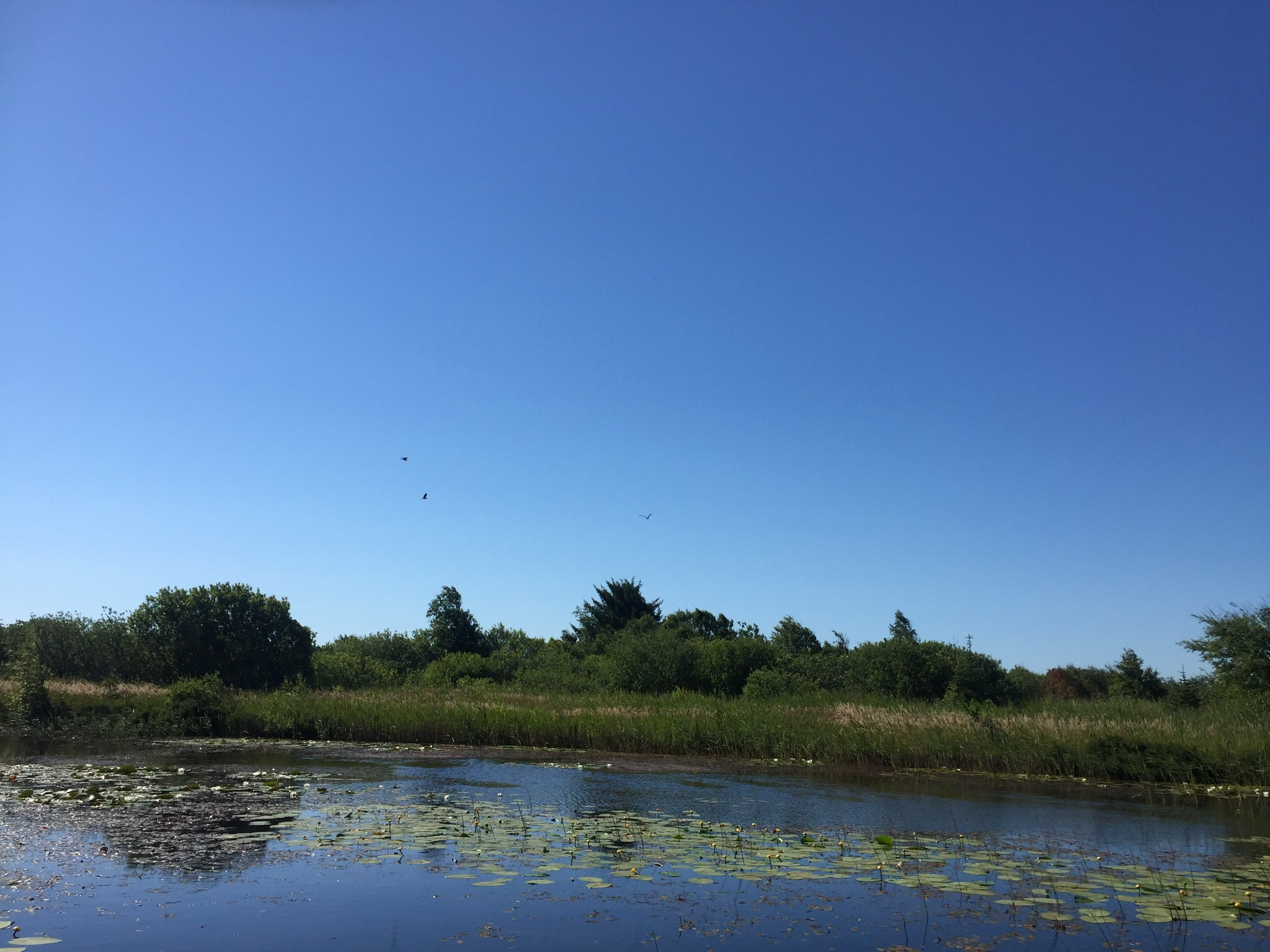 Grey Herons over Jennes Sø