Her på Skagen Fuglestations blog bringes korte nyheder i dagbogsformat om hændelser på fuglestationen.

Se indlæg fra år: 2019 (46)2018 (261)2017 (247)2016 (2)(se alle)


Census
søndag 8. juli 2018
The previous afternoon Simon and I had been discussing the potential for improving the recording rate and DOFbasen registrations for the Observatory. I have had experience with undertaking daily census' for Long Point Bird Observatory, and I thought it would be a good idea to try and implement one here at Skagen. That being the plan, Morten and I were up and out at 6am to start my planned route. It was a very good couple of hours, with grasshopper warbler, whinchat and red backed shrike being the highlights, and not birds I'd expected around the observatory in July!
Whilst we were doing that Mads and Joakim headed up to Grenen where they saw a lot of decent birds, but the highlight of which was a pair of Manx shearwaters passing by. Michele was up and in the birders club, ready to answer visitors questions, and Morten had gone back home briefly.
I managed to head down to the beach for a few minutes swimming (it was very cold) and I settled for watching a few passing terns and ducks before getting the message that dinner was ready.
The boys had cooked up a hearty pasta dish for us all, and afterwards we continued with various data entry tasks. As sometimes happens at bird observatories, washing up was interrupted by the sight of a juvenile black redstart searching for food around the courtyard.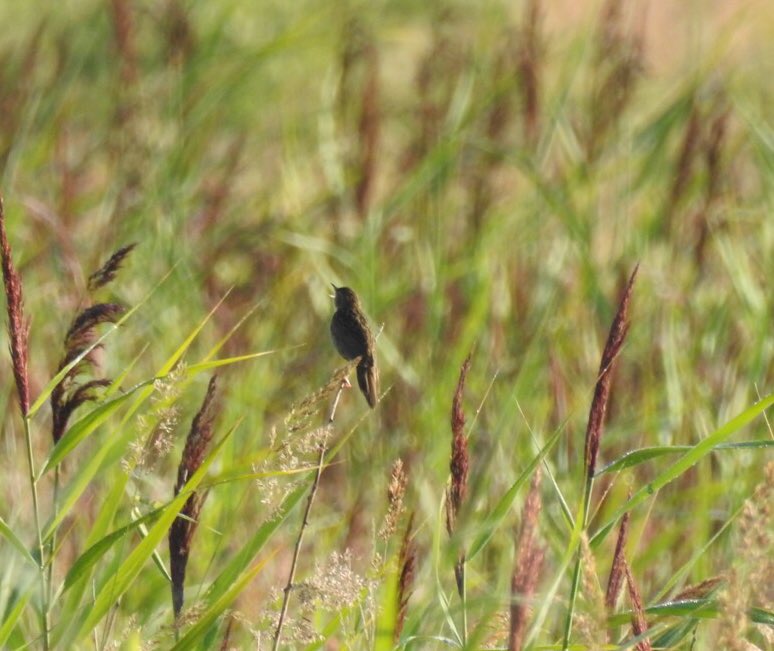 Grasshopper warbler reeling.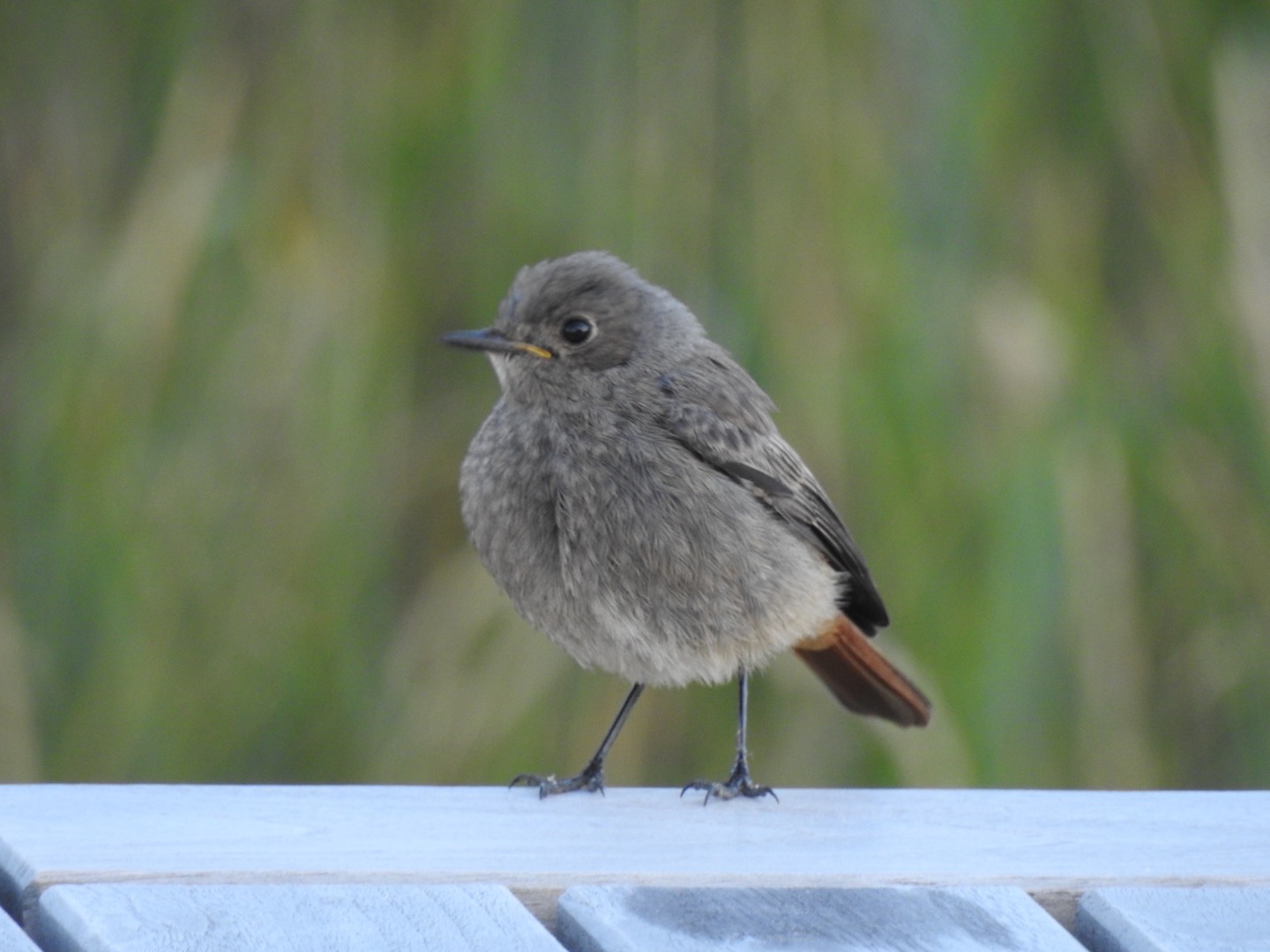 Juvenile black redstart