Her på Skagen Fuglestations blog bringes korte nyheder i dagbogsformat om hændelser på fuglestationen.

Se indlæg fra år: 2021 (274)2020 (282)2019 (304)2018 (261)2017 (247)2016 (2)(se alle)


Moulting seabirds
søndag 22. juli 2018
The wind is if anything stronger today so ringing is once again not possible. So Michele and I resign ourselves to another day of being on hand to answer visitors questions and getting on with some indoor work, which never seems to end!
After lunch, Michele informs me that there are two interesting birds in the little bays by the observatory, a male common scoter and a summer plumaged red throated diver. The diver was so close that we thought it was unwell, but it seemed active and hunting constantly when I saw it later in the afternoon and also appeared to be moulting, which probably explains its tameness. The male scoter was also heavily in moult, and in all likelihood cannot fly currently, which gave a great opportunity to see one up close, which you only usually get in wildlife parks.
I spent most of the afternoon watching these two, and also had great views of up to four arctic skuas hunting along the coast. For dinner we have the remains of the vegetable stew that I made yesterday. The weather looks grim again tomorrow, so it's unlikely that we'll do any ringing. .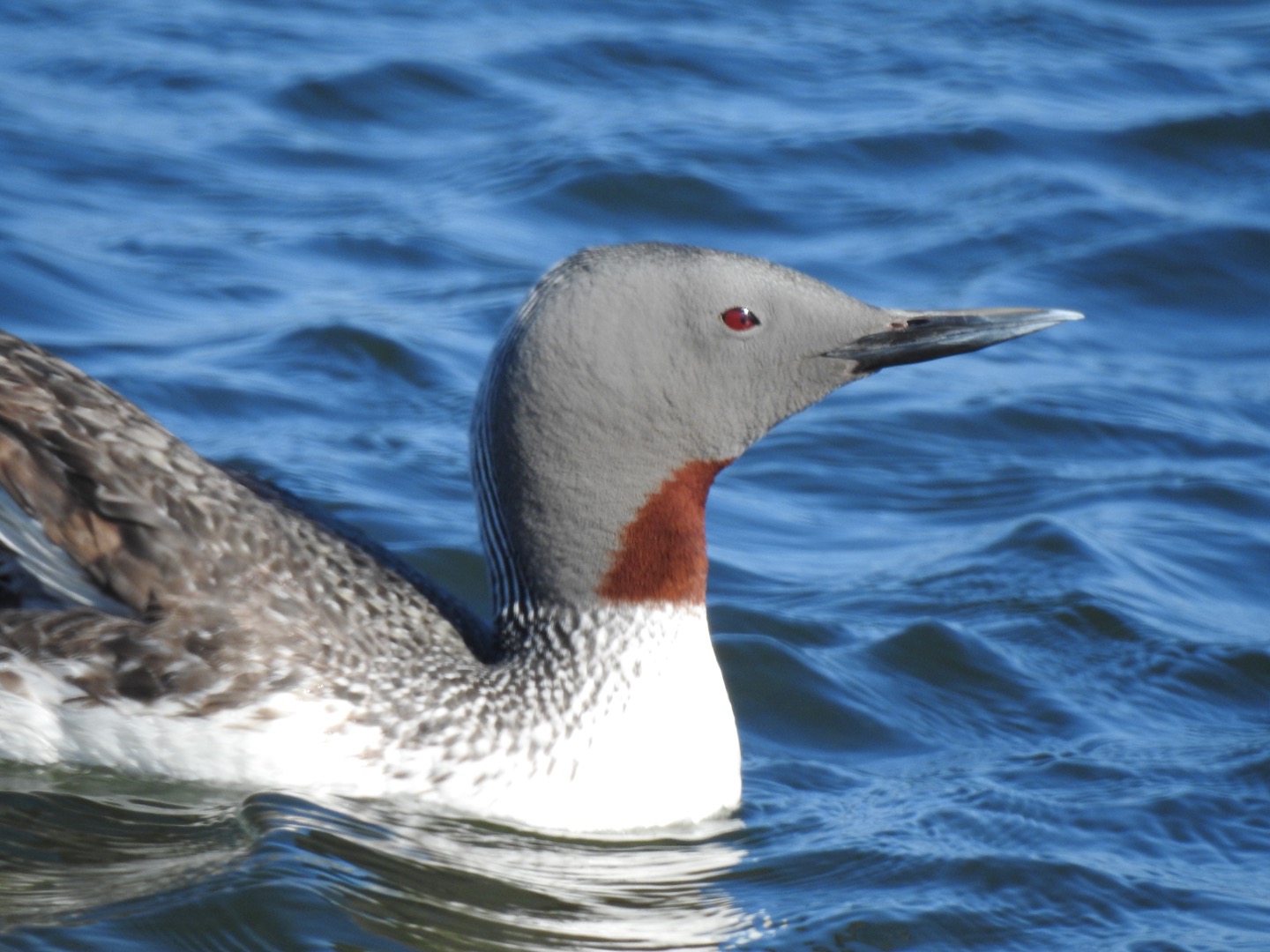 Summer plumaged red throated diver.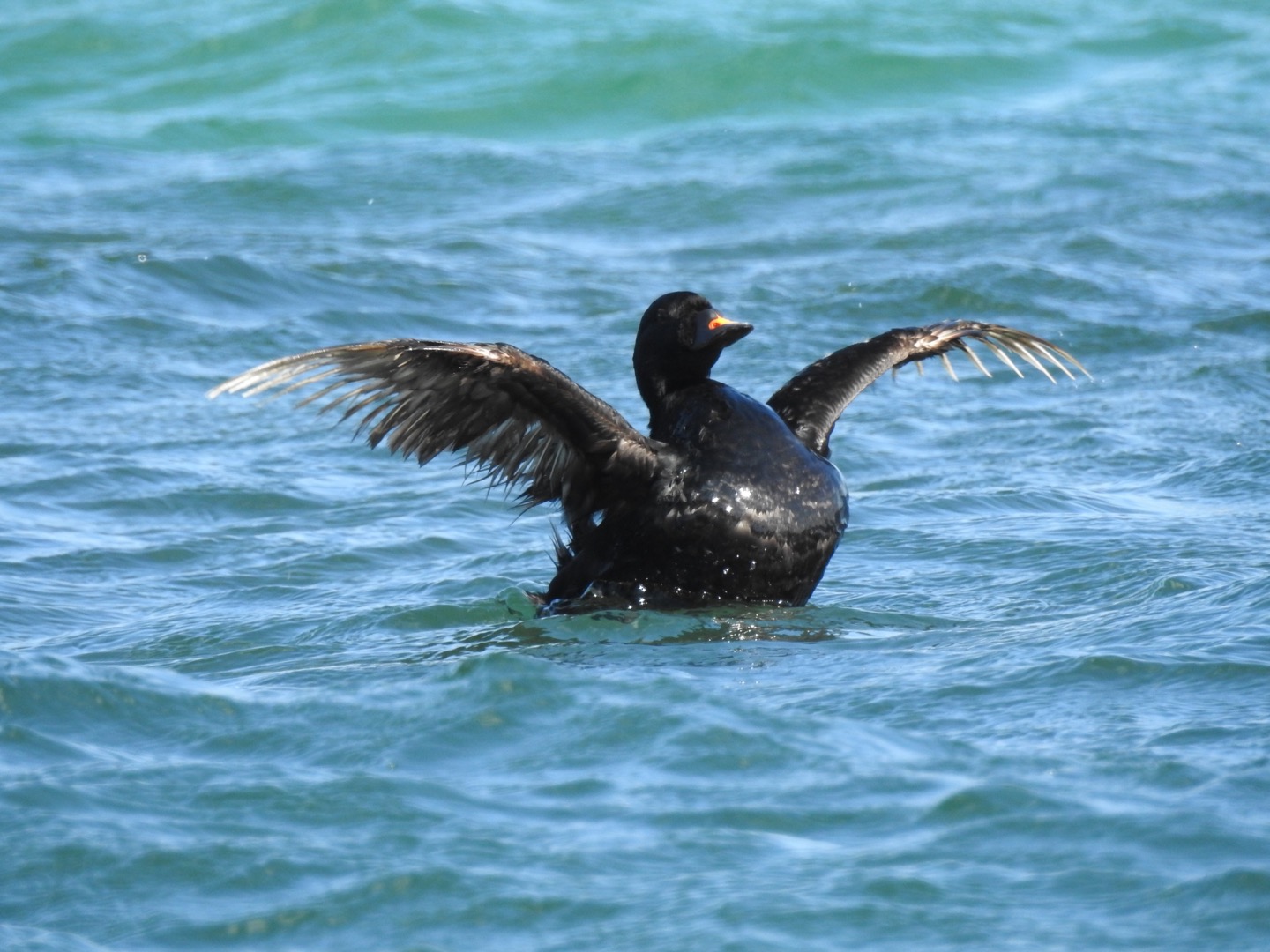 Moulting male common scoter.