Her på Skagen Fuglestations blog bringes korte nyheder i dagbogsformat om hændelser på fuglestationen.

Se indlæg fra år: 2019 (245)2018 (261)2017 (247)2016 (2)(se alle)


Bloody Friday
fredag 12. oktober 2018
Molly's poor hands needed some love and attention after an eventful morning at the ringing site in Grenen today. Amongst the usual crowd of birds were some notable superstars - first up, an aggressive juvenile Jay (Skovskade) that wasted no time in attacking Molly's fingers and drew blood almost straight away. One of the methods of ageing a Jay is attempting to determine how blue its eyes are, so that meant we had to get seriously up close and personal.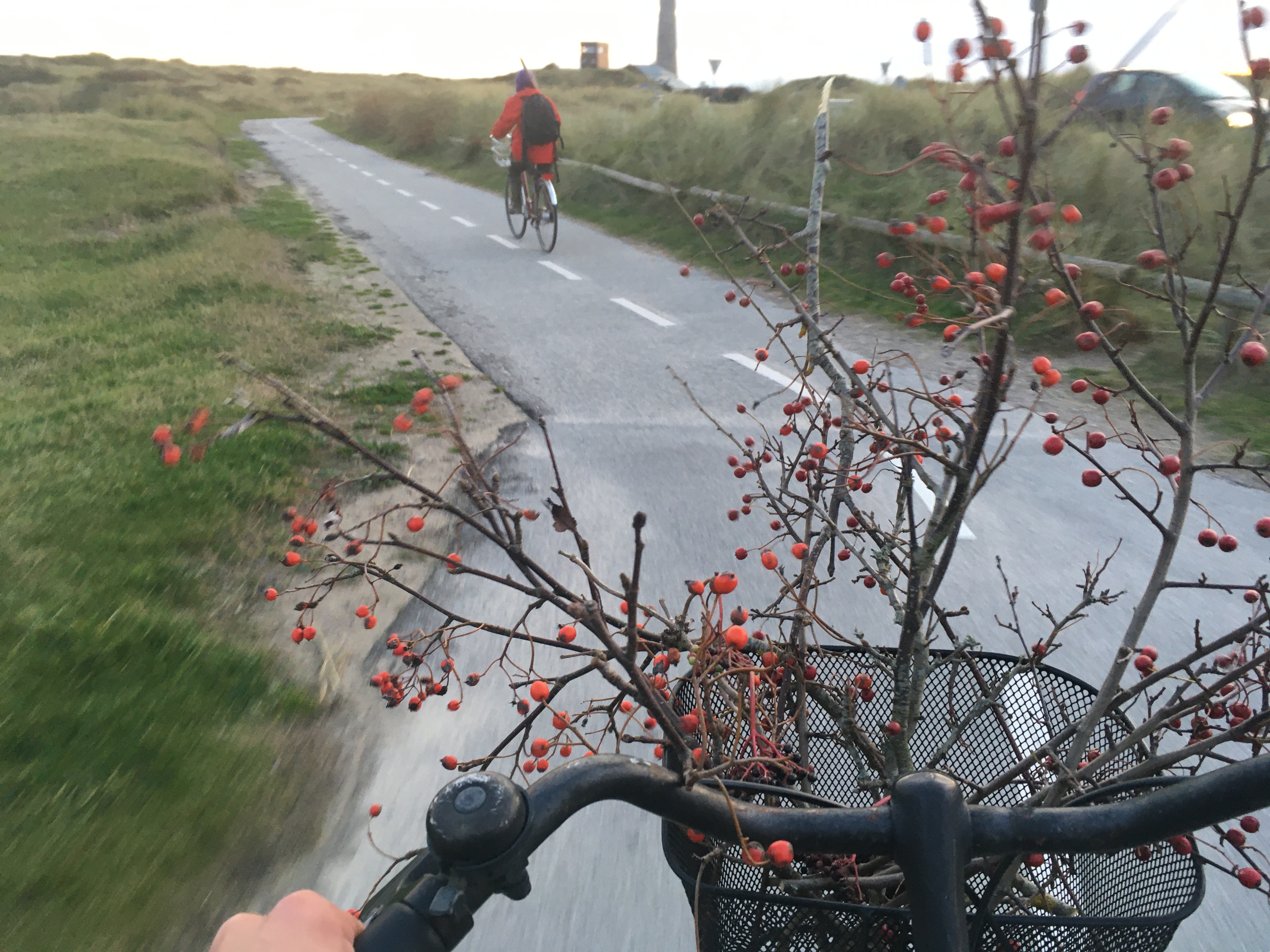 In the next round, a real surprise - a Great Grey Shrike (Stor Tornskade). This bird is beautiful but brutal and went in for the kill, drawing yet more blood from Molly. We saw firsthand how it earned its affectionate name "the butcher bird". The hooked bill and sharp talons were all too obvious indicators that this bird is a menace amongst smaller passerines.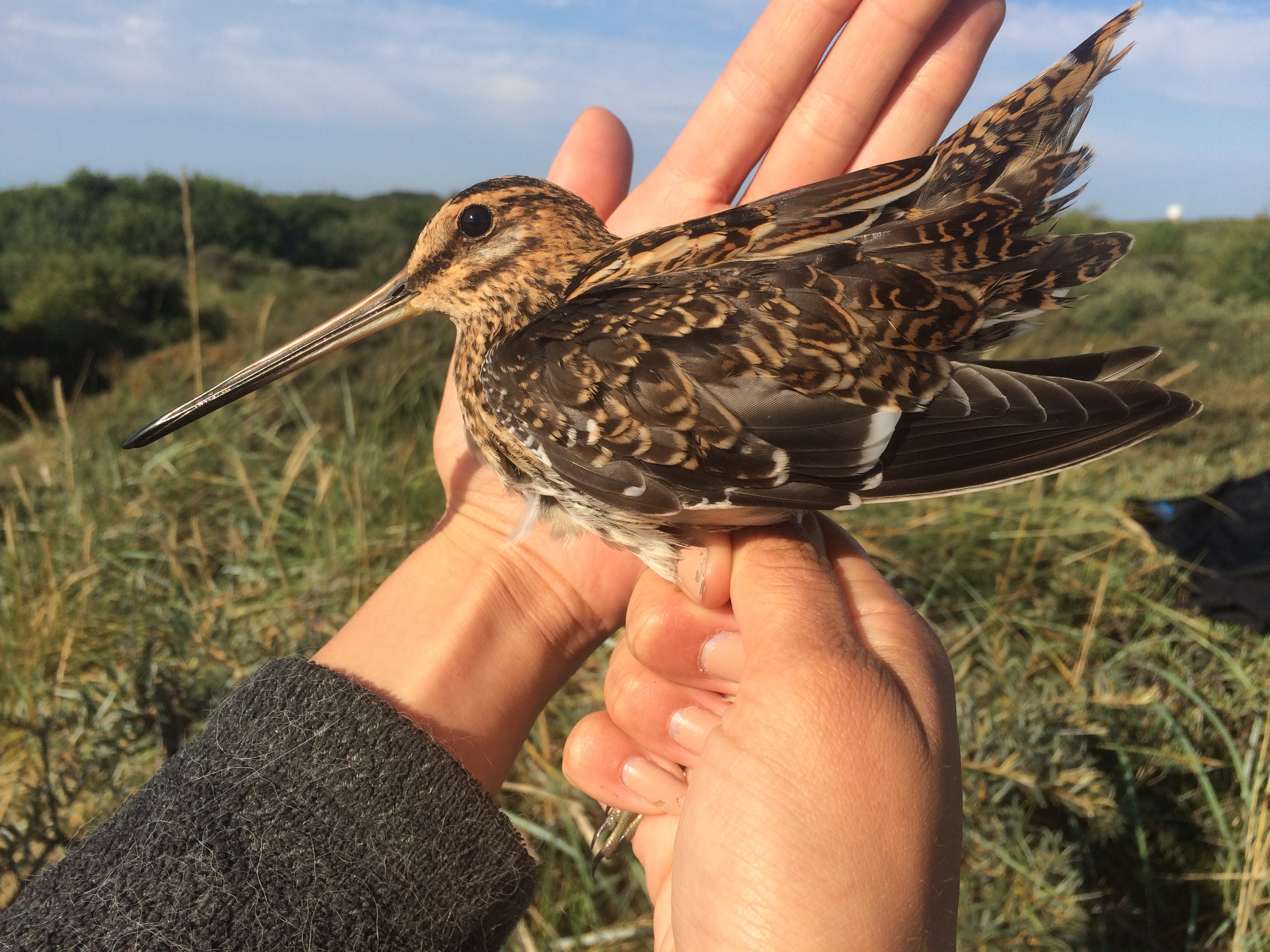 It was of course a real treat to see a bird like this up close and especially enjoyable for Jørgen, who was joining in the ringing for the first time. A video of him releasing the shrike can be seen here on Facebook.
Despite her bloody hands, Molly generously took time to provide us all with some useful teaching on moult strategies, using moult cards to help us consider the ages of the birds being caught. She also studied the skull ossification of some of the birds caught - another approach used when trying to age a bird.
It was a busy time at the the nets today, so a perfect opportunity for three visiting university students from Aalborg University (Rikke, Anne Mette and Maria) to see what goes on at the observatory on a daily basis. They were out with us at dawn, observing the opening of the nets and following us through the whole process of extracting, processing and releasing the birds.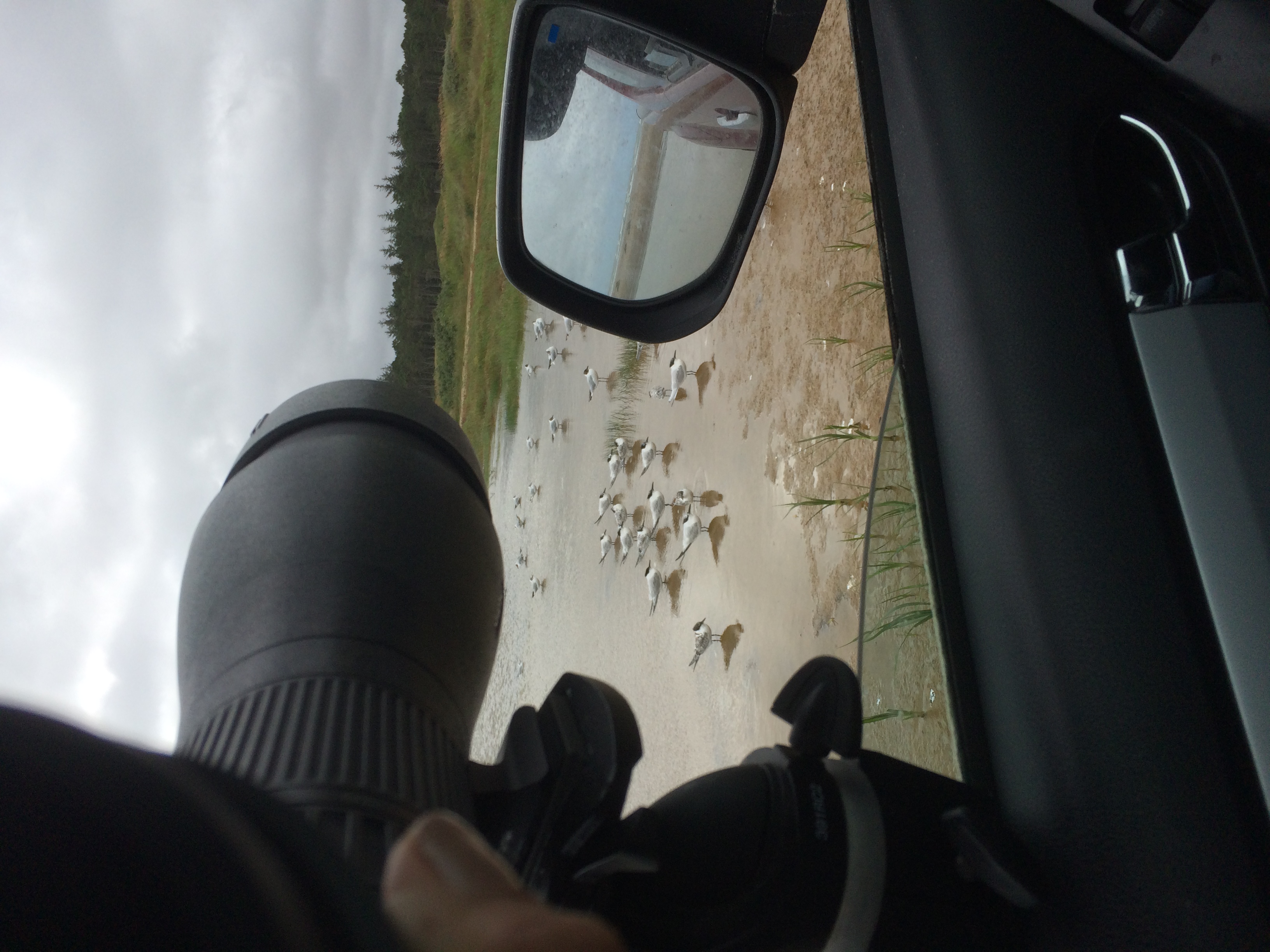 While we were at Grenen processing the 48 birds caught there, Michael had a busy day at Jennes Sø, with 69 birds rung, including a Marsh Tit (Sumpmejse) and back at the lighthouse, Simon welcomed Cirio Pertoldi and Dan Bruhn from Aalborg University to discuss future partnership projects with the observatory which was exciting!
Birds caught at Grenen = 48: 1 Great Grey Shrike (Stor Tornskade), 1 Jay (Skovskade), 20 Blue tits (Blåmejse), 3 Redwing (Vindrossel), 3 Great tit (Musvit), 2 Robins (Rødhals), 5 Wrens (Gærdesmutte), 4 Goldcrests (Fuglekonge), 1 Blackcap (Munk), 1 Reed Bunting (Rørspurv), 1 Brambling (Kvækerfinke), 1 Coal Tit (Sortmejse), 1 Blackbird (Solsort) and 4 Chiffchaffs (Gransanger).
People: James Butcher, Sarah Bedford, Molly Brown, Simon S. Christiansen, Jørgen Kabel, Dorthe H. Schmidt and Michael Ancher with Rikke, Anne Mette and Maria from Aalborg University.