Her på Skagen Fuglestations blog bringes korte nyheder i dagbogsformat om hændelser på fuglestationen.

Se indlæg fra år: 2019 (103)2018 (261)2017 (247)2016 (2)(se alle)


Hebe's first day
onsdag 13. marts 2019
After arriving at Skagen for the first time, late monday evening, (such a beautiful clear night!) My first morning here began with a real epic of a sunrise.
While I slept off the journey of the day before, Dante had left the obs and headed over to Grenen, where he met Knud and spent the morning watching for migrating birds. It was a fairly quiet morning for him, but lots of migrating corvids. Heidi, Mette and Eva were also out and about and stopped lots of sanderlings! As well as five whooper swans flying over and ringed plovers. Simon and Peter spent the morning ringing, where I joined them there eventually just in time to see them ring a couple of stor grasisken and be savaged by a feisty wee musvit!
Peter and I then headed back inside, where he showed me how the ringing data is uploaded to the computer as well how to use DOF. We spent some time uploading the mornings catchings and tasting Christel's INCREDIBLE Romkugler (oh my goodness!!) Whilst Simon had some Skype meetings and Dante arrived in from his cold mornings adventure.
After this I headed out to explore around the shore for the first time! I was so excited to see so many gannets, eider, ringed plover, sanderling etc and snow bunting which are so Familiar from my home in the cairngorm mountains! Meanwhile, Simon went in to town for some supplies including bread to be used as a lure for the Glaucous gull at Skagen Harbour!
On returning back to the obs after a cold and windy wander, Simon, Peter, Dante, Heidi and I squeezed into Simons car with a big net, lots of bread and some cardboard boxes, and headed to Skagen Harbour. There we were met by many many gulls and lots of strange looks from the Harbour men as Dante and simon attempted to bait the Glaucous gull into their net. The gull did appear, (my first time seeing a Glaucous gull! Much excitement!) but was not fooled by the bready net and kept her distance. We left defeated for now, and headed back to the warm and dry where Peter, Dante and I spent some time fixing a very battered mist net and Simon updated the website.
The day ended with an incredible meal cooked by Heidi, Mette and Eva. ( Thank you so much! )
People: Dante Shepherd, Peter Denyer, Simon S. Christiansen, Hebe Denny, Heidi Jørgensen, Mette Mourits, Eva Noer Kondrup
Birds ringed at Fyrhaven:
Musvit - 2
Stor gråsisken - 32
Grønirisk - 1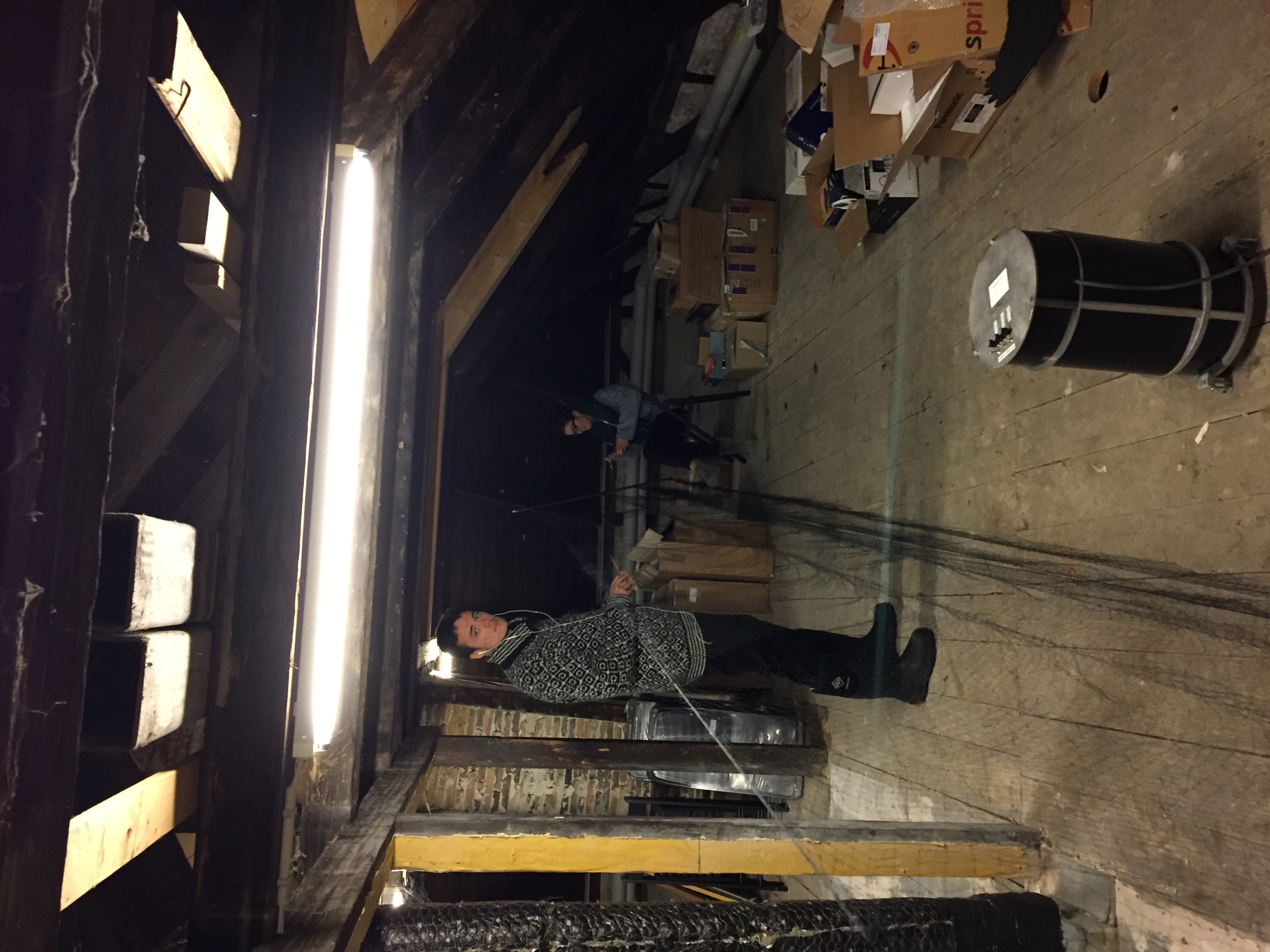 Dante and I fixing a very battered net.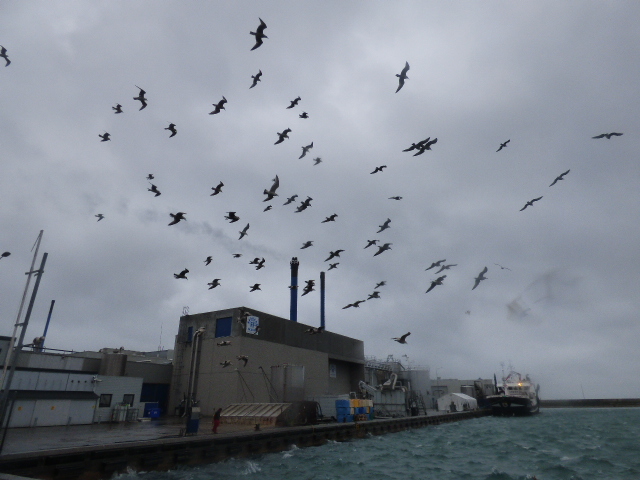 Trying to lure in the gråmåge in the harbour