Her på Skagen Fuglestations blog bringes korte nyheder i dagbogsformat om hændelser på fuglestationen.

Se indlæg fra år: 2019 (103)2018 (261)2017 (247)2016 (2)(se alle)


Midweek social
torsdag 14. marts 2019
The wind was still strong today but Dante and Hebe went out to Grenen to do some migration watching. There Hebe was introduced to one of the locals. They didn't see much, but Hebe was very pleased with watching migrating whooper swans (sangsvane) and the divers. I got up a little later and for my sins spent over two hours working on a very difficult net. The others were back from Grenen before I called it a morning and came down. I then gave Hebe a hand getting her diary post on the website. Mette was sick this morning so it was just Heidi and Eva making the morning pilgrimage to Grenen to watch the sun rise. Later on they went into town to do some shopping and got some tasty beer.
About midday Dante and I decided to show Hebe the weekly cleaning rota. With three volunteers it was pleasantly swift. After this we worked on a Facebook video for the observatory, so that Dante and Hebe can make them themselves in the future. At 2pm we started what will be a daily process of heading down to the news room to answer questions from visitors. Today was mainly working out what we'll bring with us and how to use the big tv screen!
Simon cooked an amazing dinner for us all, with enough leftovers for us to use for dinner tomorrow, and the ladies brought a pencil sharpener for the bird observatory which is far superior to the one we have! With some delicious beer they'd brought in town it was like little midweek party! Later on Dante took Hebe through some of the shared folders on the computer and I downloaded some tree sparrow (skorvspurv) calls on the iPod for ringing tomorrow.
People: Dante Shepherd, Peter Denyer, Simon S. Christiansen, Hebe Denny, Heidi Jørgensen, Mette Mourits, Eva Noer Kondrup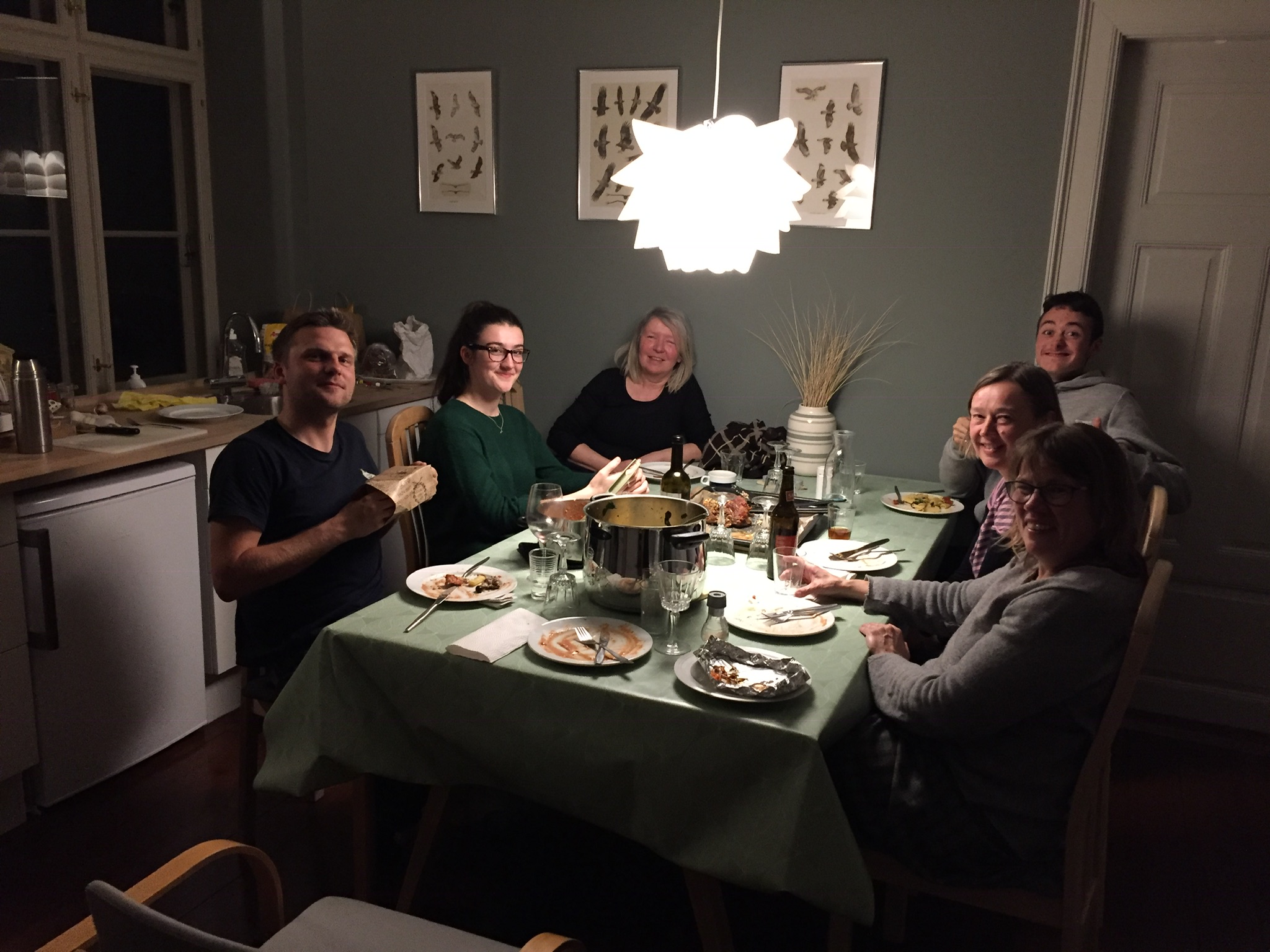 Our evening meals are currently spent in the luxury of the apartment.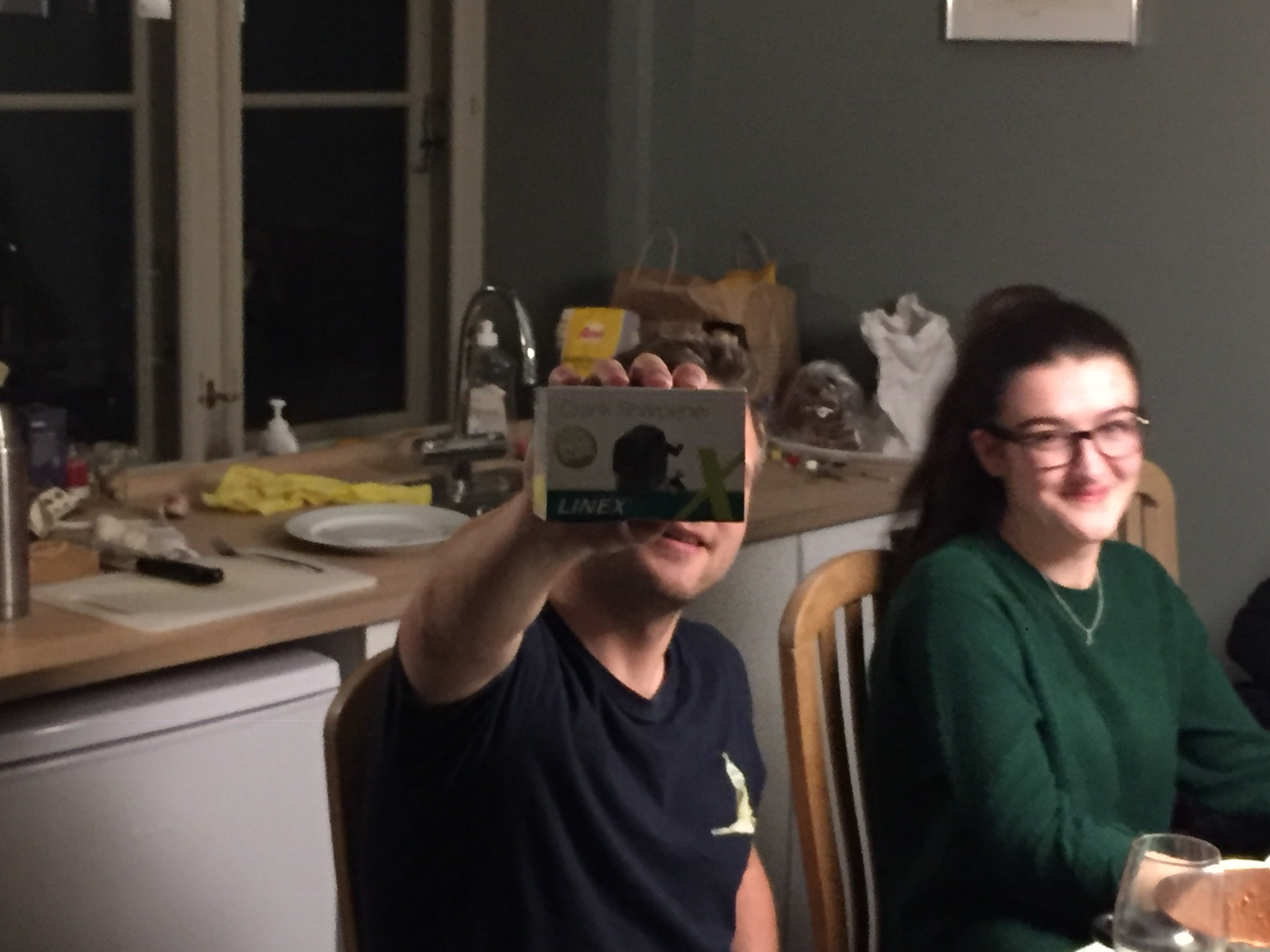 And our lovely present from the ladies!