Her på Skagen Fuglestations blog bringes korte nyheder i dagbogsformat om hændelser på fuglestationen.

Se indlæg fra år: 2021 (274)2020 (282)2019 (304)2018 (261)2017 (247)2016 (2)(se alle)


Business as usual
mandag 25. marts 2019
The weather was looking good so we were all up early this morning. Dante, Hebe and Joakim went up to Grenen for some observing and I opened some nets. Joakim came back early because of a rain storm and he helped scribe for me in the banding lab. Not much was caught, a few chaffinch, dunnock and redpoll but it was a fun morning and very educational for Joakim and I. As it died down, Joakim and our guests, Ida and Hans went to the cormorant colony to do the weekly count. A few more nests in the eastern part of the colony, it won't be long before we do two visits a week and start some nest mapping.
Dante and Hebe came back midday and spent the afternoon entering DOFBasen. Joakim and I had entered and checked the ringing data. I also created some allowance spreadsheets for everyone.
Towards late afternoon, as I was busy with some personal things, everyone else went down to the harbour where they saw the glaucous gull (gråmåge) and watched some fishermen freeing a guillemot (lomvie) from some netting. They returned late and I made a mushroom pasta dish for everyone (except Hans who was allergic to mushrooms!). We then had the evening meeting and were all early to bed.
Birds ringed
Bogfinke - 5
Gulspurv - 2
Stor gråsisken - 3
Jernspurv - 1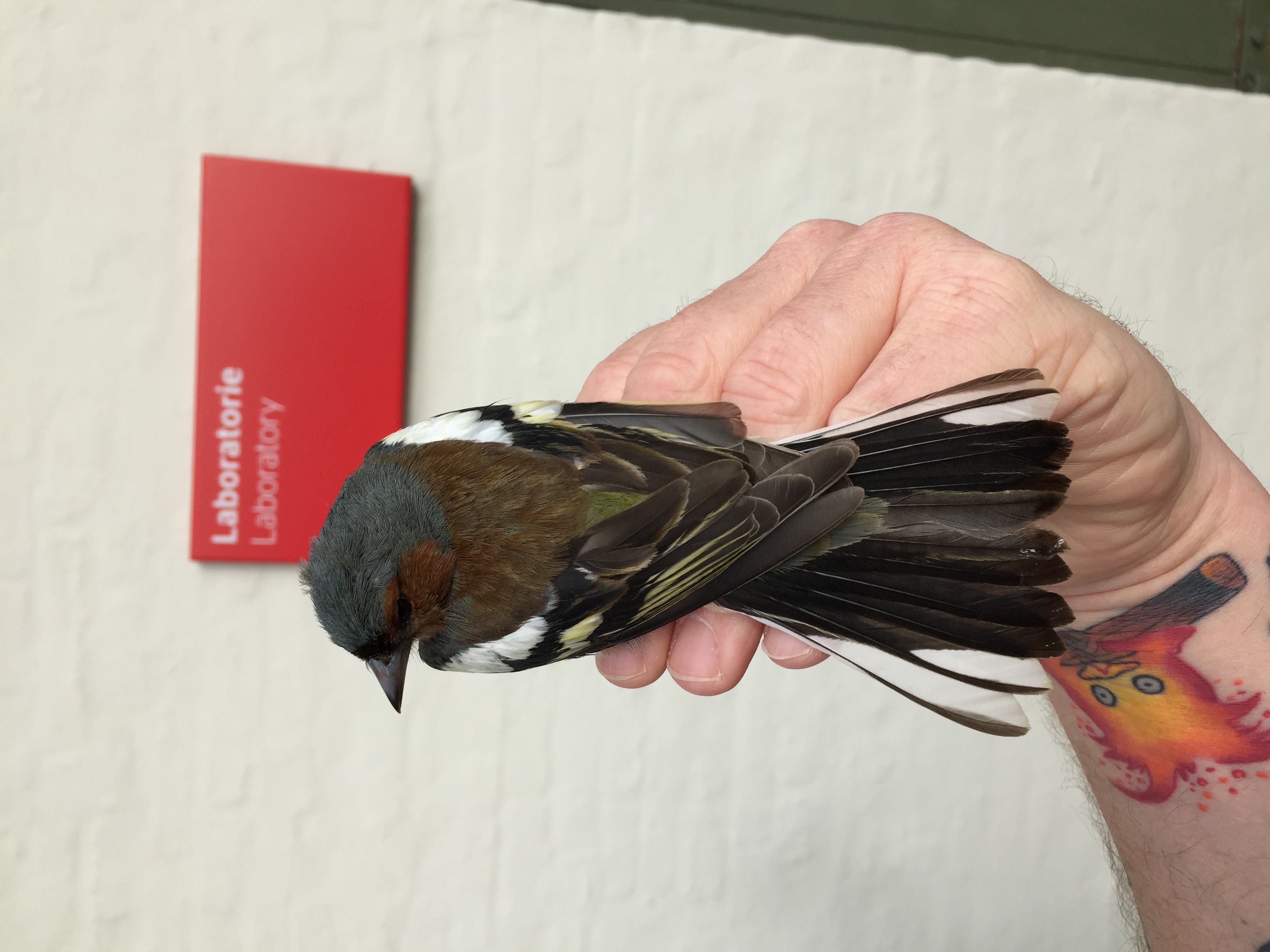 Chaffinch (bogfinke) Male.