Her på Skagen Fuglestations blog bringes korte nyheder i dagbogsformat om hændelser på fuglestationen.

Se indlæg fra år: 2021 (274)2020 (282)2019 (304)2018 (261)2017 (247)2016 (2)(se alle)


Top Skarv and Sortstrubet Bynkefugl
tirsdag 26. marts 2019
An early start as always, Dante and I headed off to Grenen, him joining Rolf and Me joining Knud. We were joined for a while by Ida and Hans who brought lovely company and much excitement for the birds! It was good clear morning for observing, will lots of Lomvie, Sortand, Rødstrubet Lom etc and three Rød Glente and 14 Top Skarv!!
Joakim joined Christel, Flemming and Lene for a meeting in the morning, and Later joined Peter for some ringing. They had a good morning, catching Musvit, Rødhals, Grasisken, Bogfinke and Kvækerfinke.
After lunch, Dante, Joakim, Peter and I all headed back over to Grenen to drop of supplies in preperation for setting up the nets over there, where we heard a Rørdrum very close which was brilliant.! Ida and Hans meanwhile spent the afternoon exploring the old part of Skagen and then visiting Skagen itself.
After Grenen, Peter got on with some things at the obs while Joakim and Dante tried to catch the Ringdue in the garden. They didnt manage, but they did spot a couple of Sortstrubet Bynkefugl!! Meanwhile i went for a wander round the shore to the harbour to have a look at the gulls and pick up some supplies!
After a lovely dinner of soup made by Ida and Hans, Joakim and Dante headed out to try a bit of nightcatching and then we were all off to bed!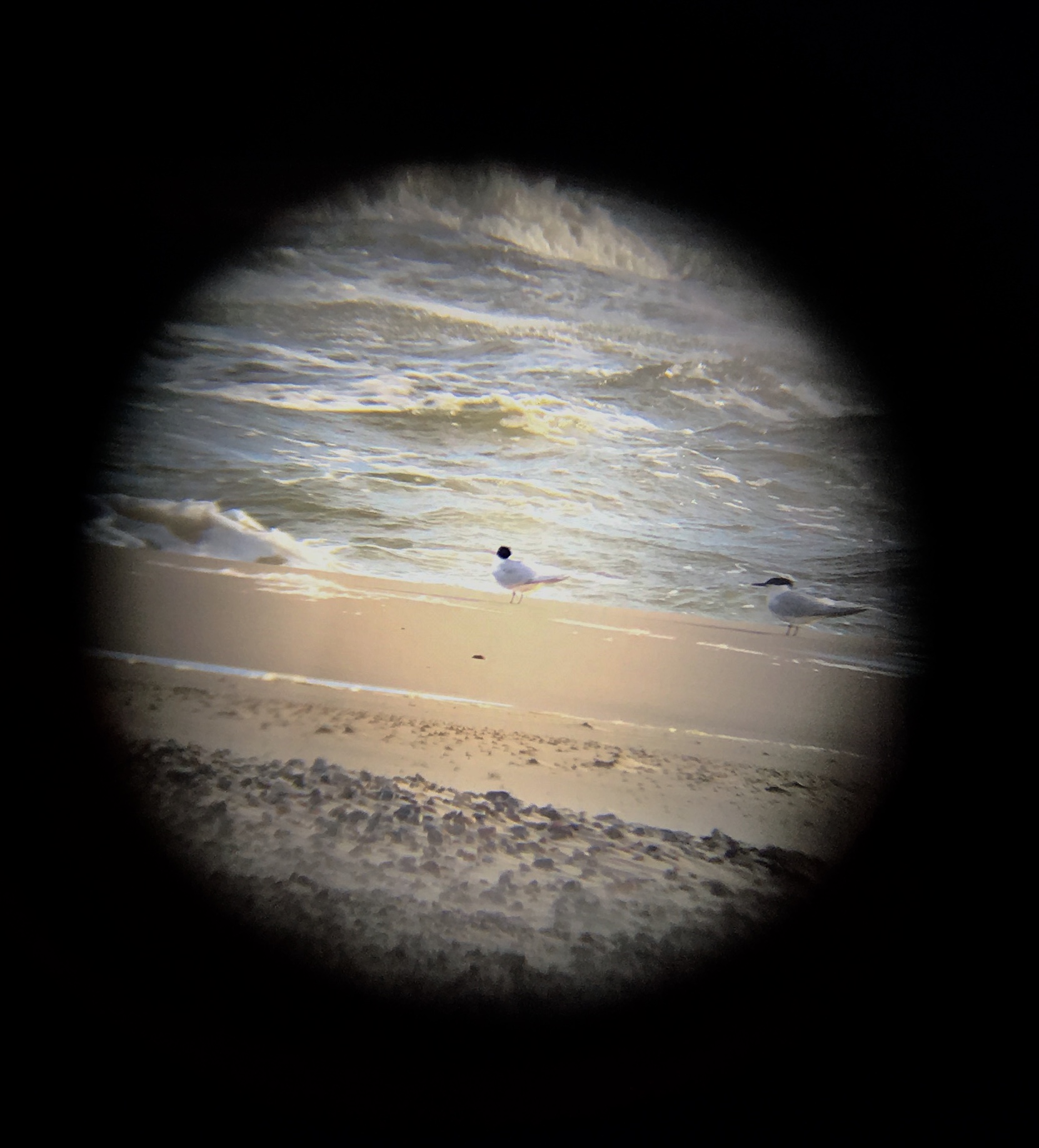 Splitterne at Grenen
Ringing at fyrhaven:
Musvit - 2
Rødhals - 1
Grasisken - 1
Kvækerfinke - 1
Bogfinke - 3
People: Peter, Dante, Joakim, Hebe, Ida and Hans.