Her på Skagen Fuglestations blog bringes korte nyheder i dagbogsformat om hændelser på fuglestationen.

Se indlæg fra år: 2021 (274)2020 (282)2019 (304)2018 (261)2017 (247)2016 (2)(se alle)


Grenen mornings, Gulls and Goodbyes
lørdag 30. marts 2019
Today marks my third day in Skagen (still struggling with the Danish pronunciation), and my first time in Denmark! My name is Anna, I'm a Zoology graduate from England, and will be in the station for a month to help out with observing/ringing.
This morning was another early start for Dante, Joakim, Hebe and me as we headed up to Grenen. I'm still not used to this, or the bitter wind, so, while Dante and Rolf dissected the skies effortlessly, Hebe and I cradled our cups of coffee and hot water bottles. We counted around 300 red-throated divers, Scoters, Gannets and all manner of other seabirds.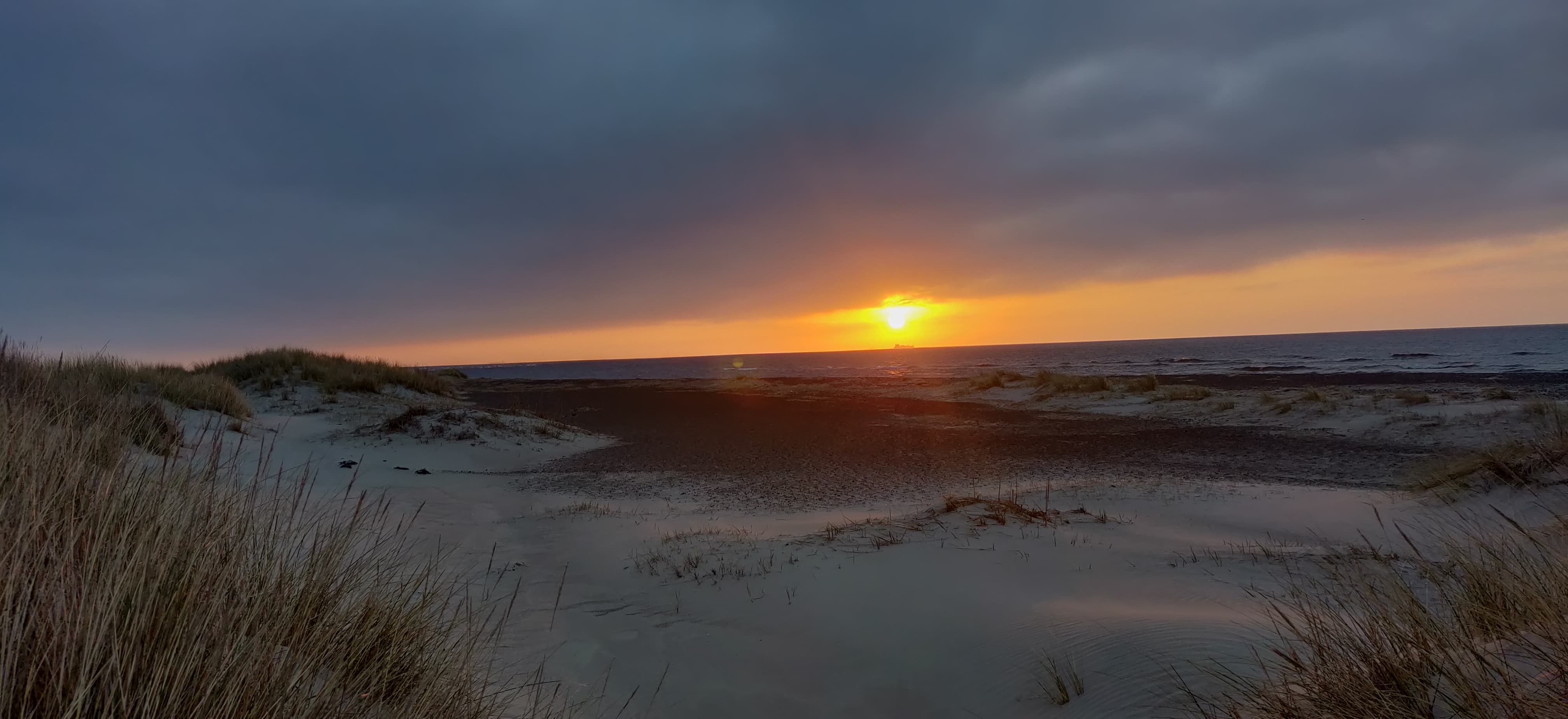 To warm up, I wandered down to the beach to watch the Mergansers, Cormorants and Eiders rise and fall among the waves. A Tern flew overhead, occasionally diving into the freezing ocean, shaking itself off and continuing it's aerial acrobatics. I watched the plovers and sanderlings survey the ocean, fluffed up against the wind. Avoiding the urge to attempt to cuddle one, I headed back up to the others, to hear that two bearded tits were hiding in the reeds below.
It was a pretty good morning, complete with a Great Skua, and a group of over 100 Common and Rough-legged Buzzards soaring on the thermals. Occasionally, a male Sparrowhawk would cut across the reedbeds, and the Bittern would boom his song, just to ensure we knew he was there- but would never see him.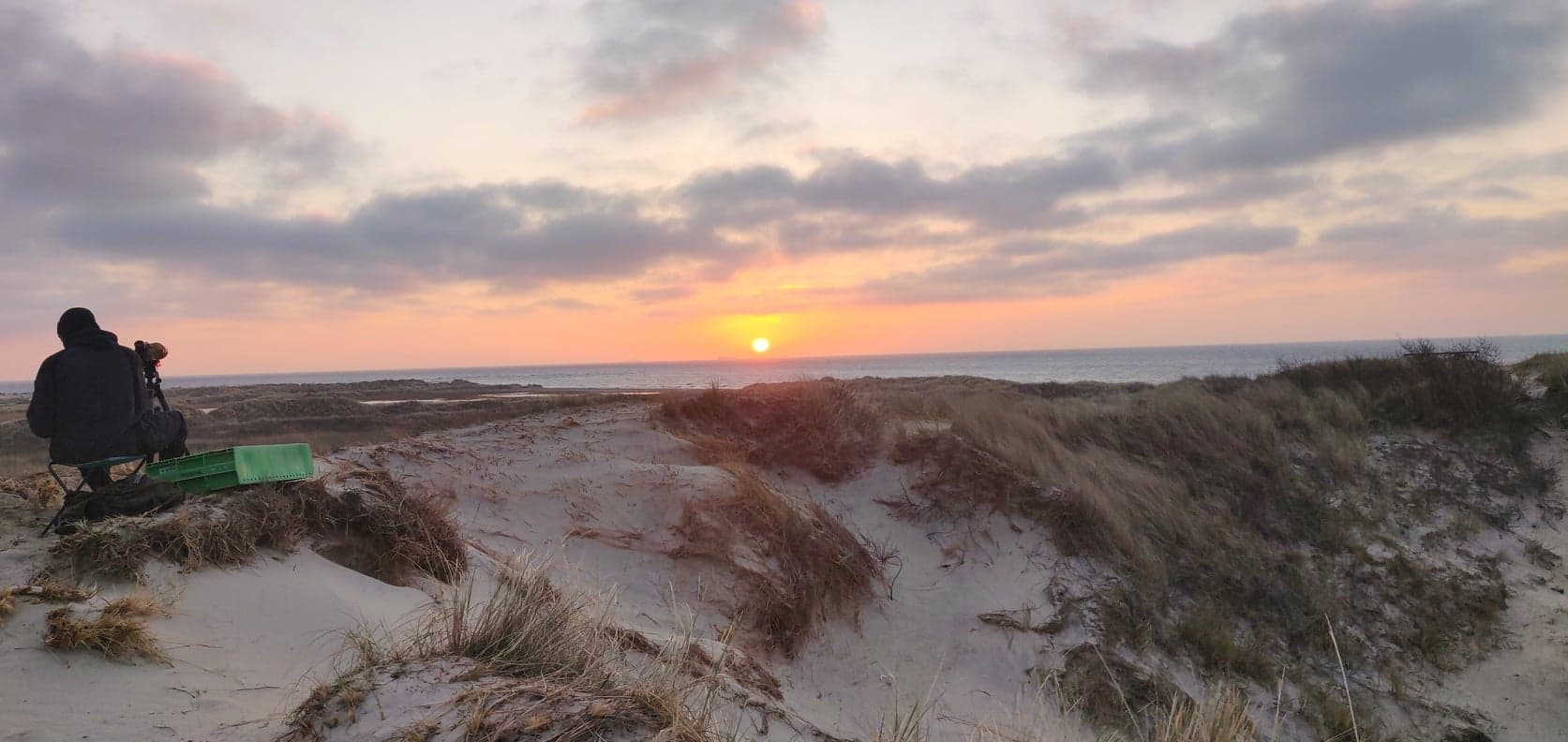 Joakim left early to join Peter back at the house to carry out a ringing tour for the public. It was greatly successful, with many birds caught. Among the most exciting were a tree sparrow (below) and a goldcrest. Good job boys!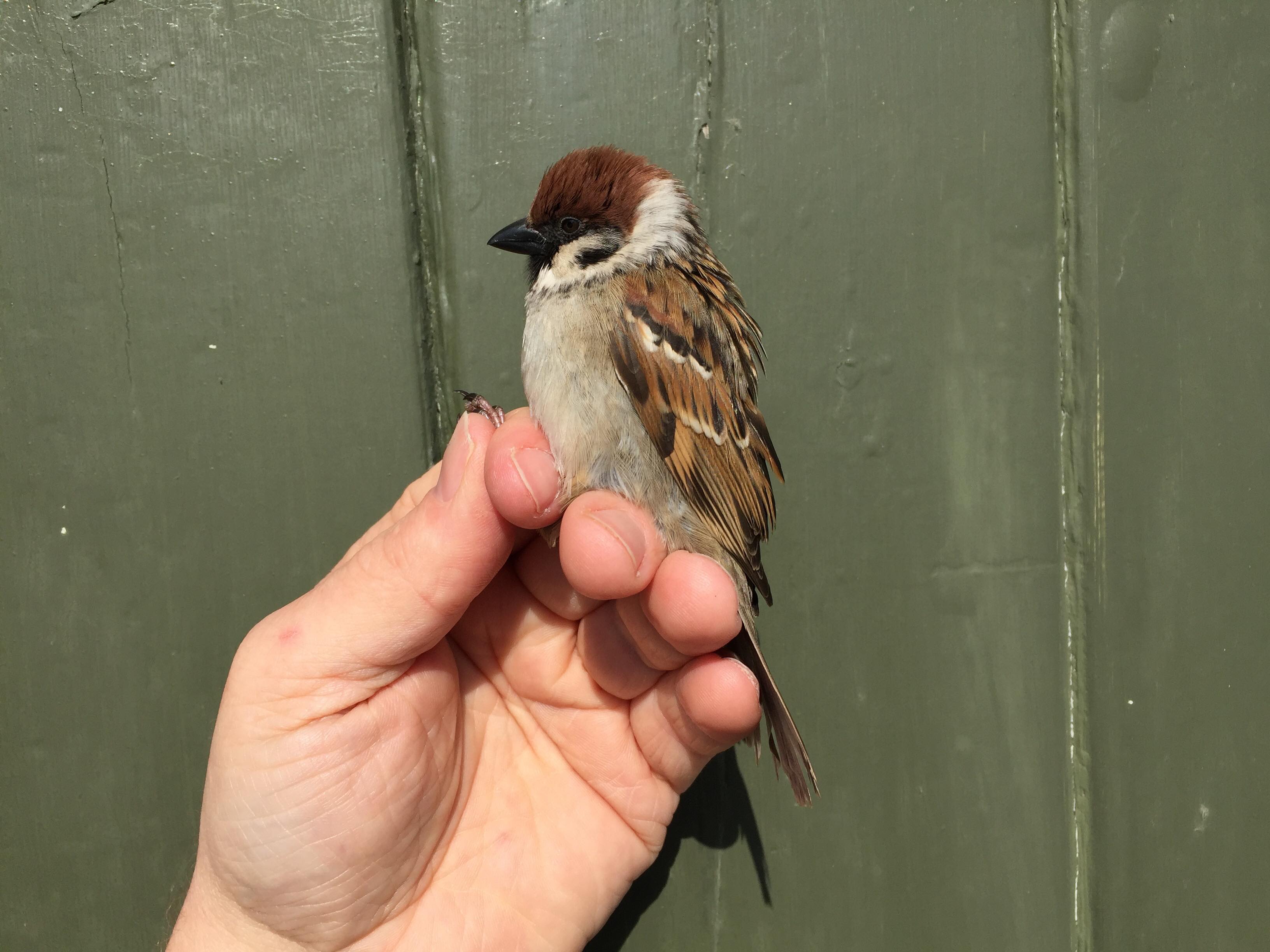 After lunch we all headed out to put up mist nets. After struggling with poles, getting caught in nets, testing waders and a fair amount of posing later, we headed home for much needed showers (Peter).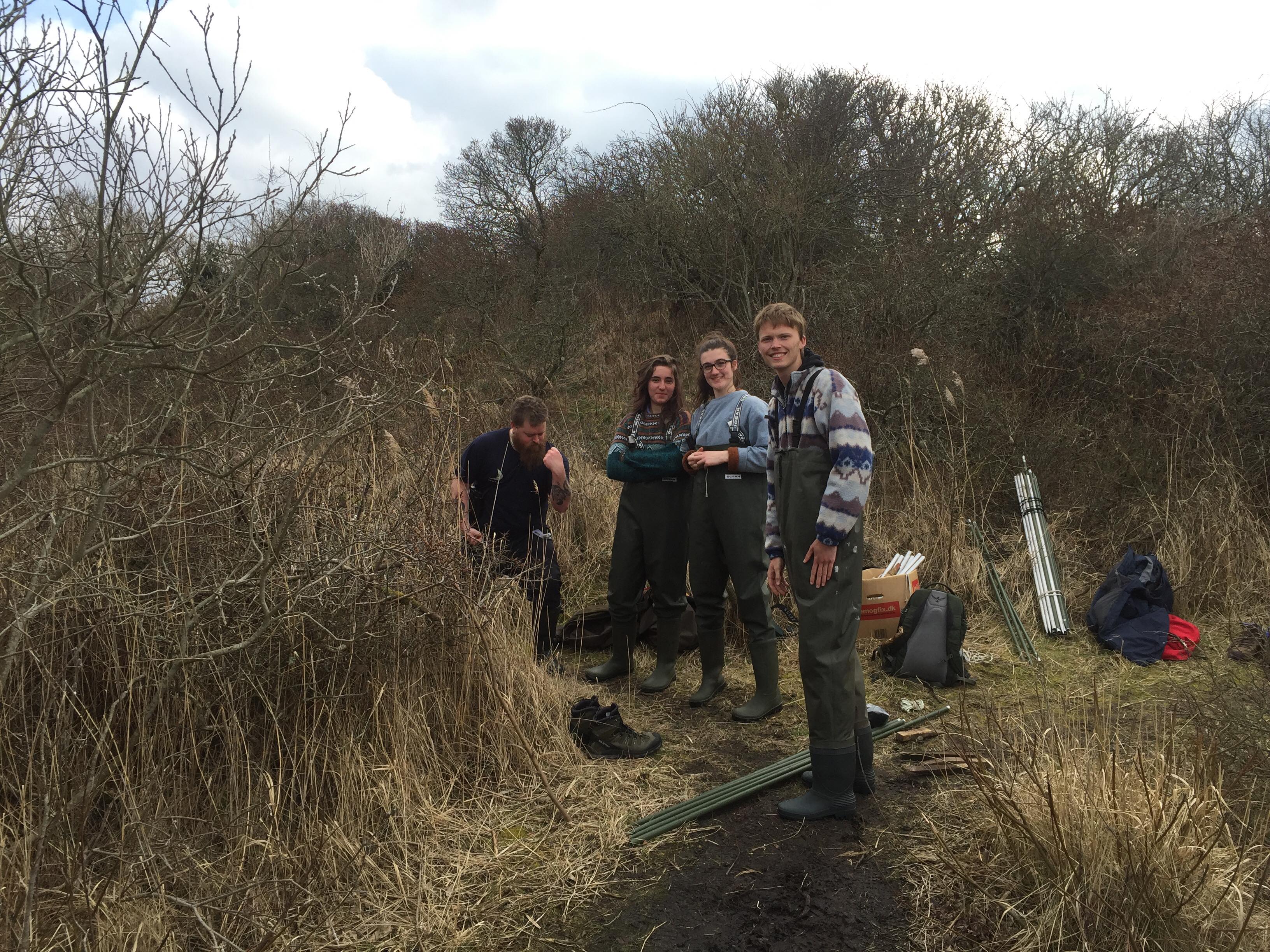 It didn't take long for us to get itchy feet, so Dante and Joakim headed out in search of the Icelandic gull, with Hebe and I following (after fixing Hebe's bike). Unfortunately, it seems Hebe and I share a lack of sense of direction. While lost in the harbour, we received a call that the boys had found aforementioned gull. What followed was a mad racing around the harbour to find them, and many wrong turnings. Of course, just as we arrived the Icelandic gull decided to disappear. Figures. It didn't matter, we watched the others in the evening light, with the experts teaching us about aging gulls and their ridiculous 4ish years of immature plumage and the delicious scent of rotting fish setting the mood. We watched a Glaucous gull for a while, before heading home for the day.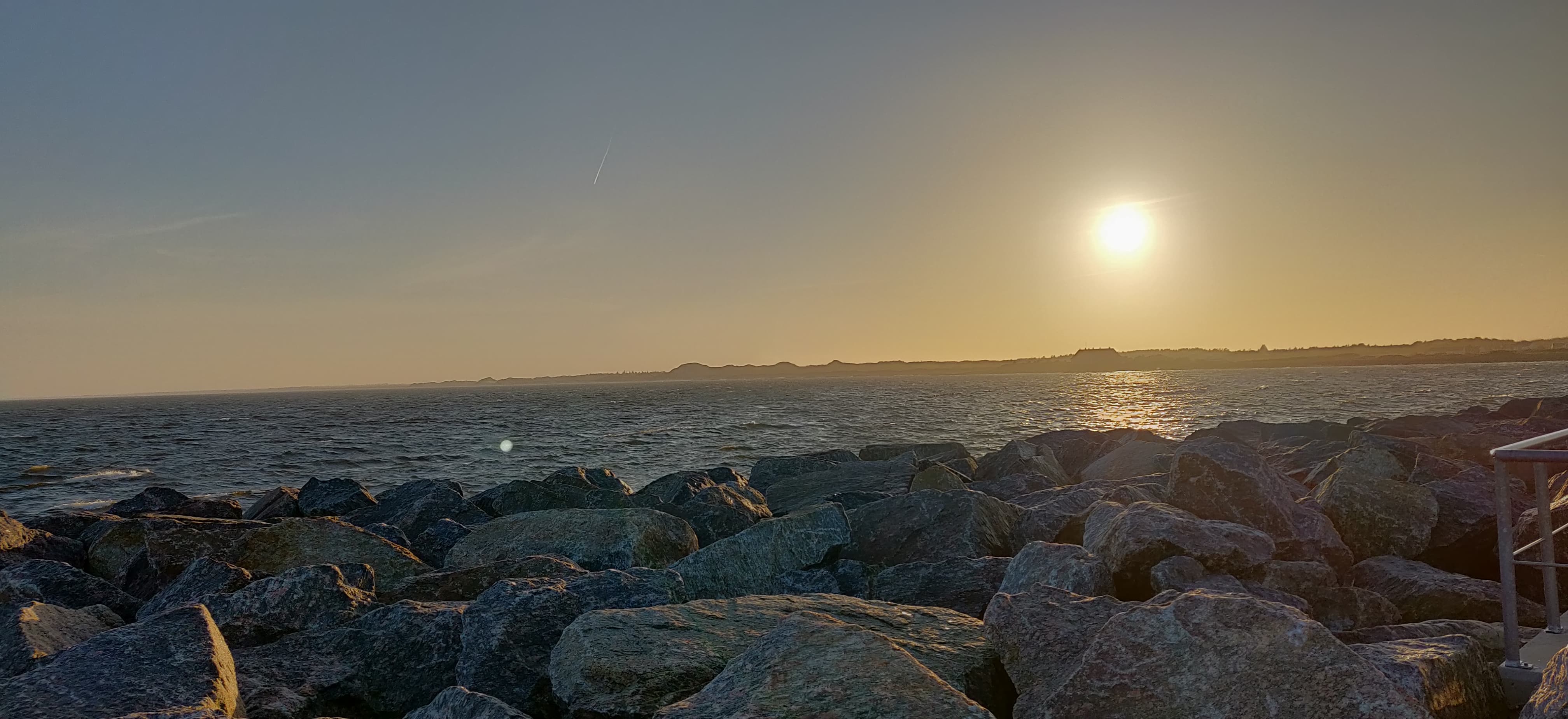 We feasted on pitta breads, spilling half the filling over the table, prepared by our guests Ida and Hans. They even bought us wine! (Mainly for Hebe to get tipsy on). Sadly, this was their farewell dinner- to them, thank you so much for staying, we've loved having you here!
I rounded off the evening with a stroll to see the stars. They are truly incredible here, with Mars showing nicely. What an awesome place, with equally awesome (and crazy) inhabitants.