Her på Skagen Fuglestations blog bringes korte nyheder i dagbogsformat om hændelser på fuglestationen.

Se indlæg fra år: 2021 (202)2020 (282)2019 (304)2018 (261)2017 (247)2016 (2)(se alle)


Landsvale in the addict!
lørdag 22. juni 2019
This windy morning Michele and Joakim slept a bit longer, because it was to windy to ring, but they opend the nets at Fyrhaven, for a guided ringing tour. I went out observing to Grenen, where Rolf joined me for a short time, but most of the time, I was sitting alone – first time ever that this happened! But I enjoyed watching some Sule diving in the icy waves for fish. At this time of the year, most of them are already gone, so it's always a pleasure, when we see some late guests!
The day started quite normal, but when Joakim walked pass the lab, he heard some weird noises. Was there a bird in the lab? But no one was ringing, the nets in the garden where already closed. So he went in to have look and surprise: Two Landsvale at the addict! With Micheles help he caught both of them and we could ring them! It was one male and one female, so it was couple! After ringing them we released them together in the garden. What fascinating birds!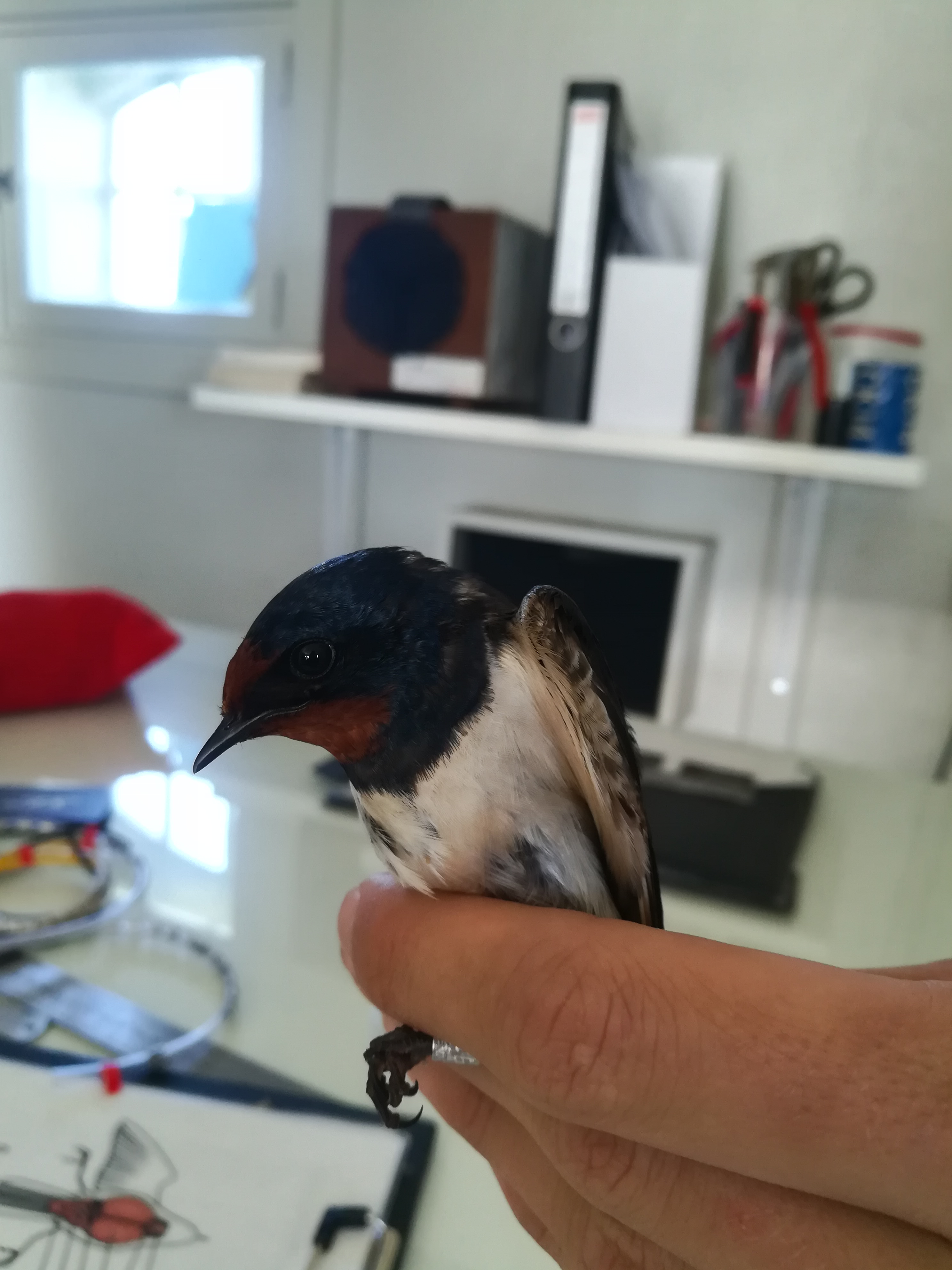 Ringing (Fyrhaven):
Landsvale 2
Sum: 2
Folk: Folk: Marie Heuberger, Marianne, Michele Pes, Joakim Matthiesen, Simon S Christiansen