Her på Skagen Fuglestations blog bringes korte nyheder i dagbogsformat om hændelser på fuglestationen.

Se indlæg fra år: 2021 (202)2020 (282)2019 (304)2018 (261)2017 (247)2016 (2)(se alle)


A great tour and a shiny station
onsdag 24. juli 2019
The day started with a moderately busy ringing session at Grenen with 20 birds most of which were juveniles with the first new reed warblers for the summer season, expecting many more next time! It was also an eventful morning for Kirsten who held her first bird today, a truly unforgetable experience!
In the meanwhie Simon was sorting out the details for our new project with sandwich terns - stay tuned for updates.
Next stop was our weekly ringing tour which involved 11 visitors. Andreas and Christina made sure to go through the all the steps involved in ringing in order to provide our visitors a clear picture of our duties and activities. A treat in the tour was a freshly shed skin belonging to a Eurasian adder, a gentle reminder that there are quite a frew in the area.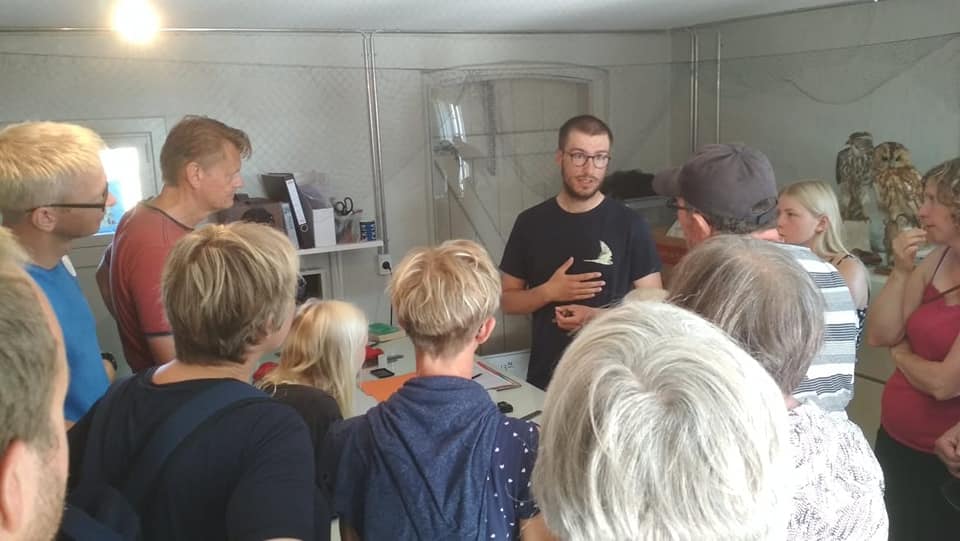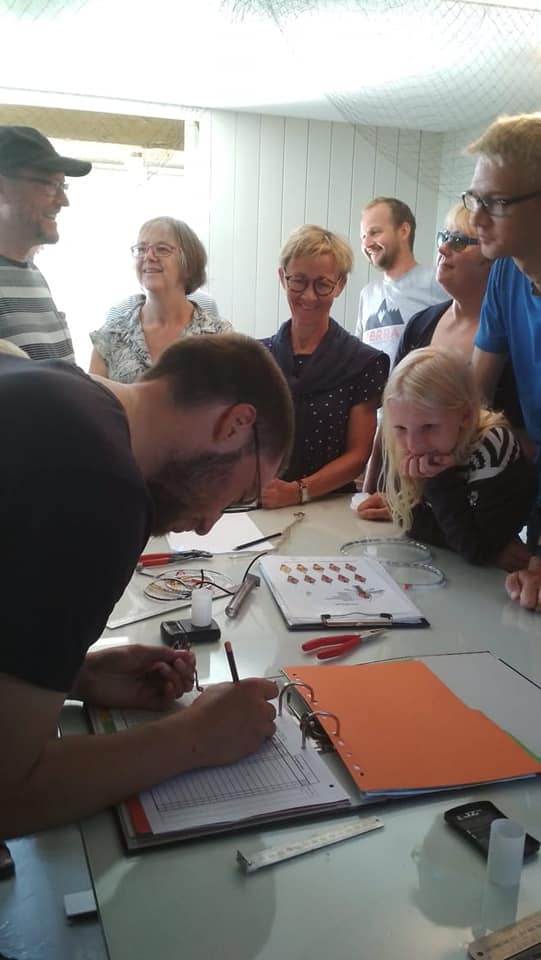 Having said that the majority of our day was spent cleaning and tidying up our living quarters, birdirs club and laboratory. In addition to Wednesday being our weekly cleaning day this time we went the extra mile to make sure all is in order for the upcoming busy weeks. Not the most exciting activity, however higly rewarding. I always feel like a clean environment promotes creativity and boosts productivity.
Ringing (Fyrhaven):
Gulbug - Icterine warbler - 1
Gransanger - Reed warbler - 4
Gærsanger - Lesser whitethroat - 1
Rørsanger - Marsh warbler - 3
Tørnsanger - Whitethroat 3
Munk - Blackcap - 3
Musvit - Great tit - 1
Total: 16
Folk: Simon S Christiansen, Martin Y Georgiev, Christina Ninou, Anders Odd Wulff Nielsen, Kirsten, Anders Wiig Nielsen.