Her på Skagen Fuglestations blog bringes korte nyheder i dagbogsformat om hændelser på fuglestationen.

Se indlæg fra år: 2021 (202)2020 (282)2019 (304)2018 (261)2017 (247)2016 (2)(se alle)


Many birds, summer vibes and a barbeque
lørdag 27. juli 2019
An 03:30 alarm marked the start of our day. After a quick breakfast we were on our way to the Constant Effort Site at Jennes Sø. With the high temperatures the previous day we did not expect to have many birds and the few hours after dawn held our hopes for an interesting session. Contrary to our expectations by the time we closed the nets at 10:30 we had ringed over 25 birds! The majority of the birds were juveniles and tighlights for the morning were a couple of first year crested tit (Topmejse) and a flock of blue tits (Blåmejse) which put our extractions skills to the test.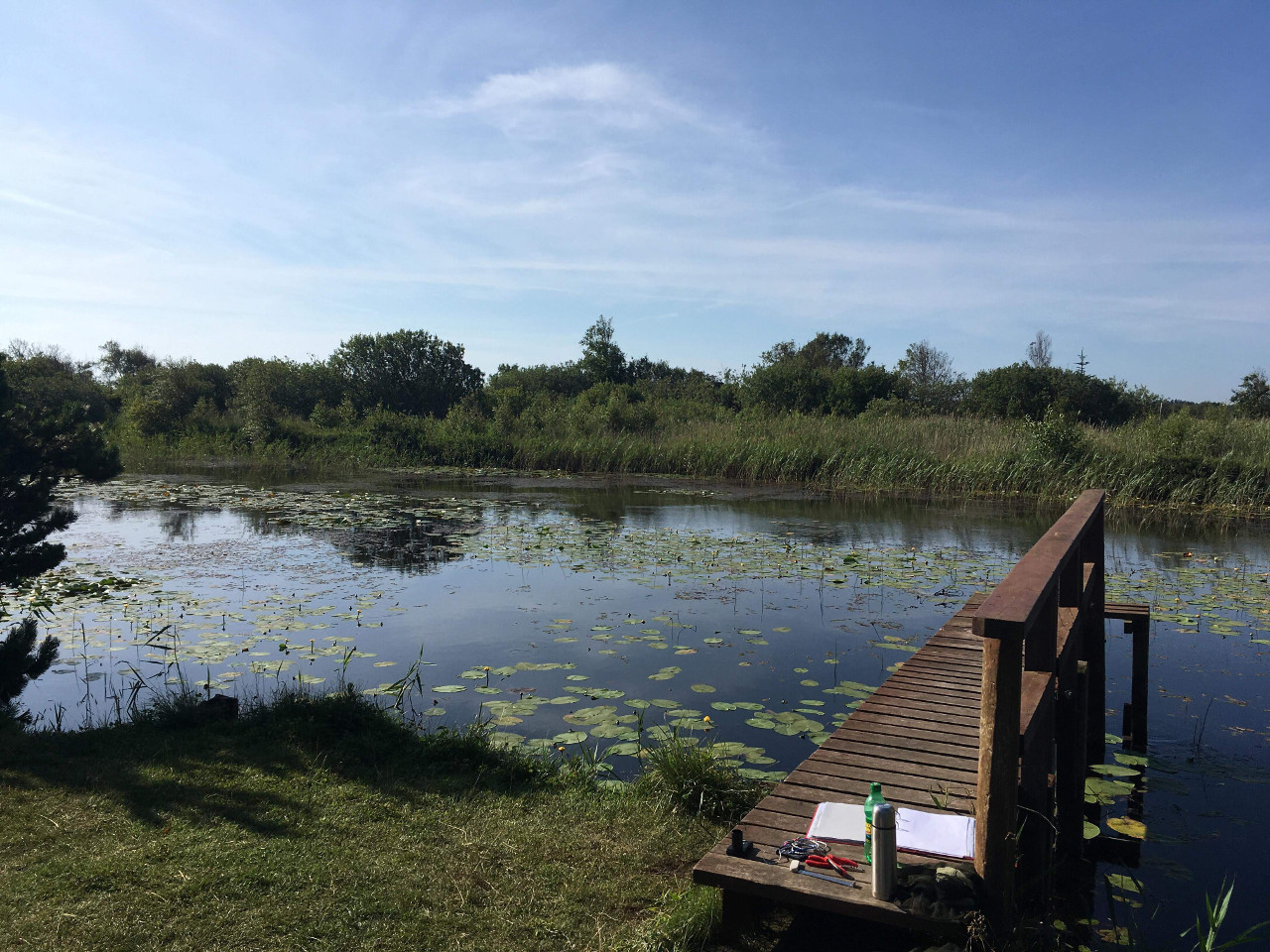 Considering the day's high temperatures and a weather forecast with a high chance of thunderstorm tomorrow we decided to take the opportunity and have a barbeque. I was given the task of gathering all the resources required for the feast so I head off to town. After picking up a new inner tube for one of our bikes (which need some work every couple of days at this point) I found myself infront of Slagter Jensen. I have to admit this was the first time I have ever had to wait in line in a butcher shop, and oh my was there a line. It is my strongest belief that there were at least 23 people in front of me. This however gave me ther opportunity to explore the tiny shop a bit and make a friend in the queue who offered to help me out in case I encountered a lingual barrier due to my Danish language skills rivaling those of a turnip. Once it was my turn to order I was served by a lovely lady who spoke perfect English (a typical Dane in other words). In order to fufil my quest of obtaining 12 sausages I kindly asked her to pick whatever she would include in her own barbeque. A few laughs and a minute later I was equipped with 12 sausages, 15 beers, zucchini, mushrooms, peppers and sunsine - everything required for a good meal and good times on the beach.
Upon returning to the station I was struck by an overwheling desire to embrace my pillow. I decided to fight it with a nice cup of tea and some music. I thought I might as well entertain the tourists so I grabbed the station's guitar (kindly donated by Simon's sister) and headed for the courtyard. I ended up playing most of my favourite songs and was joined by a friendly German family. The grandfather seemed particularly fond of my vibes and ended up sitting next to me for an hour, bless his heart :) After they departed I countinued jamming away and was aproached by a guy who asked me something, after we established my turnip language skills he asked me to play a couple of songs at their table. This struck me as quite a surprise since I had never been asked to play a 'private gig' before. I made my way over to their table and was happy to see that all the nearby tables were full, a good way to practice getting over my stage fright. An hour later the show was over and the crowd seemed pleased (or at least happy that I was leaving). Flemming dropped by to thank me for the music which was all the recognition I needed :) I promised to do it again on a nice sunny day.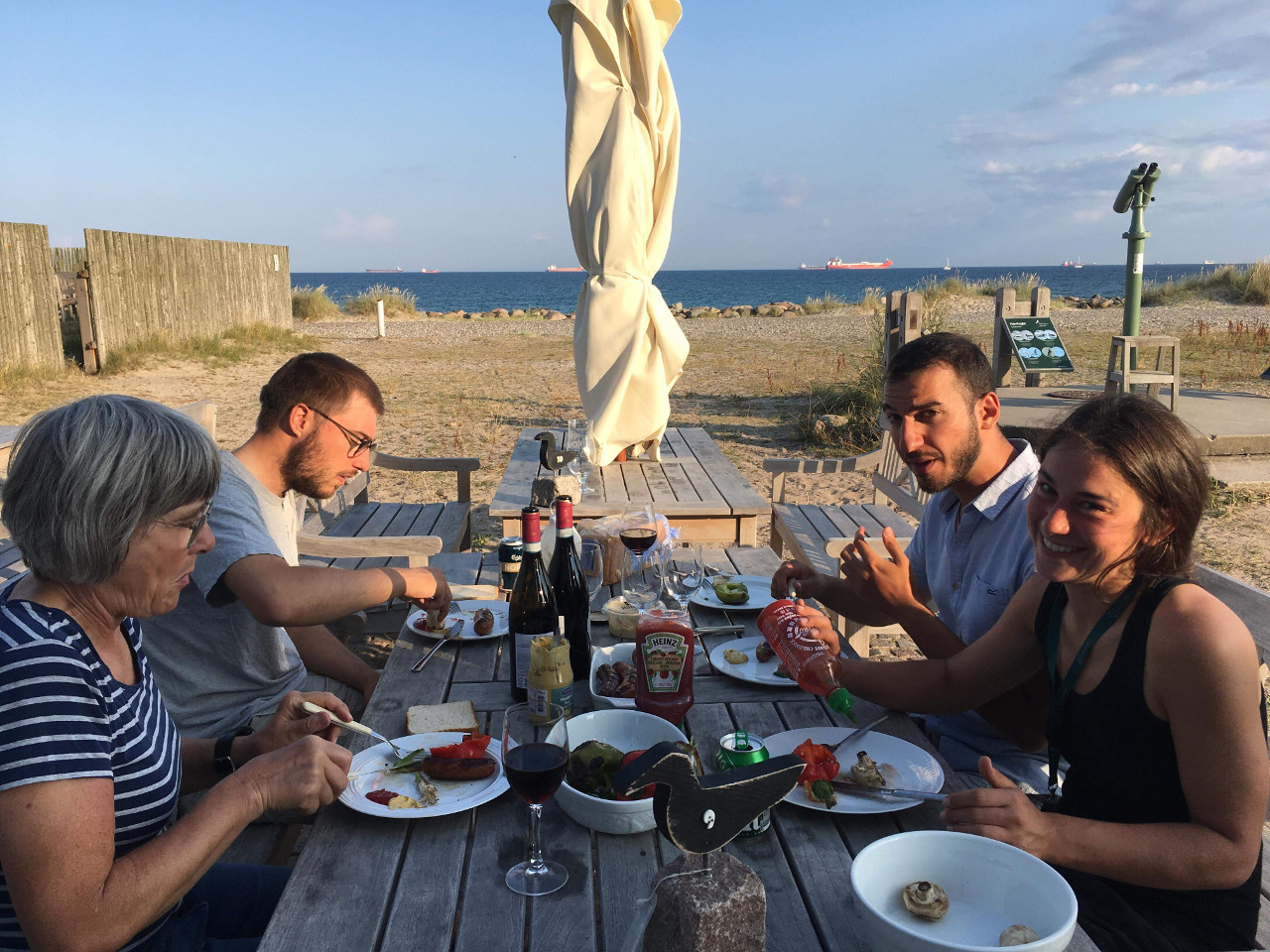 The time to prepare for the barbeque was upon us and Andreas made quick work of the preparations. In the meanwhile I was introduced to Christina's guitar skills which up to this point had remained hidden from all of us. A quick jam session and we were already enjoying the amazing food. It also happened to be the last day of Kirsten's stay with us which made the occasion even more special. She even had a departure gift prepared for us - a much needed pepper grinder!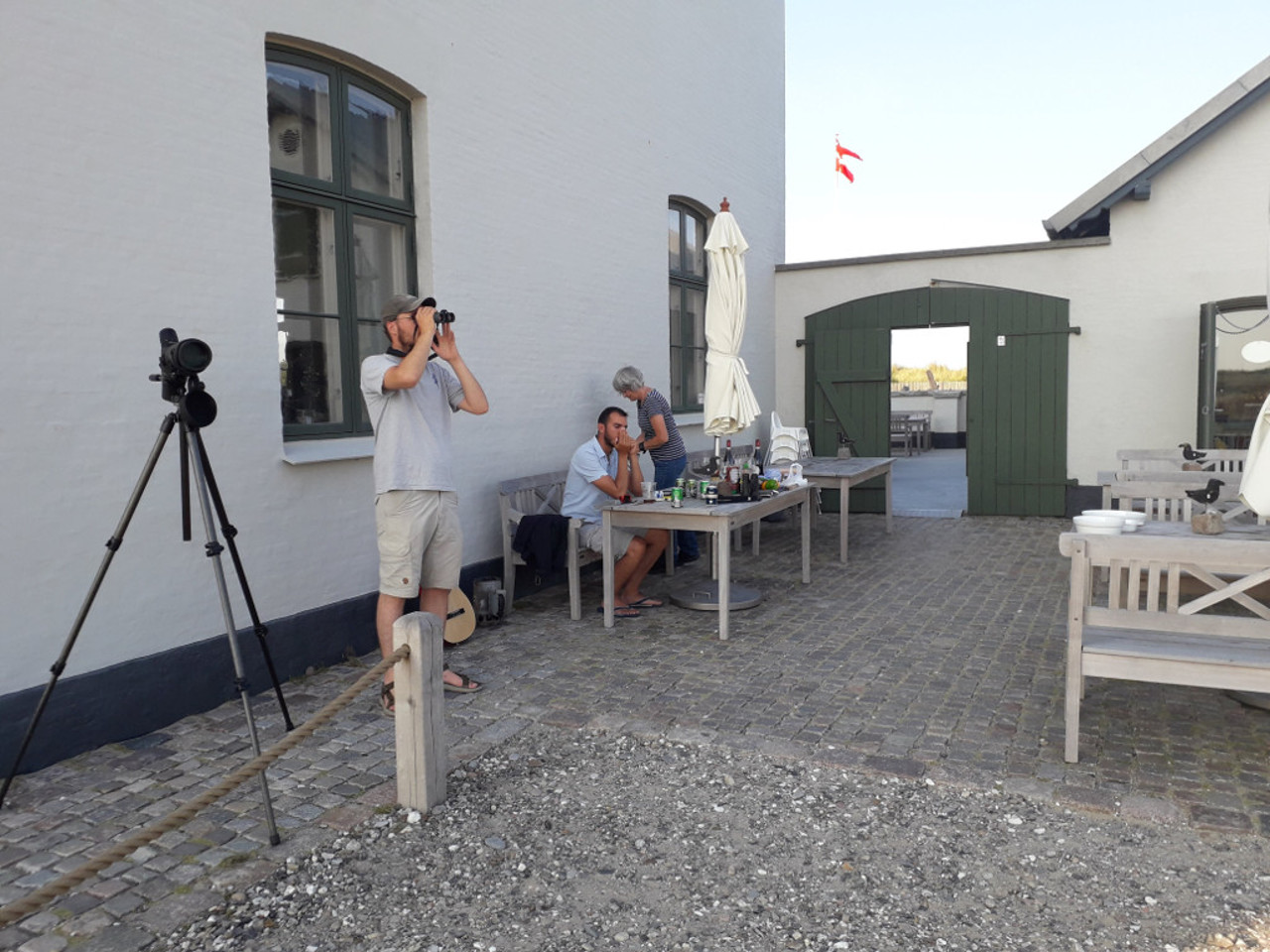 After our fine meal Simon and Andreas were off to do a toad tour with 9 visitors. It involved a walk in the areas around the station looking for our local anuran fauna. After a long day we were all ready for bed in anticipation of the next day!
Ringing (Fyrhaven):
Gransanger - 7
Blåmejse - 6
Rødhals - 1
Gærdesanger - 4
Topmejse - 2
Tornsanger - 5
Bogfinke - 1
Total 26
People: Simon S Christiansen, Martin Y. Georgiev, Christina Ninou, Kirsten, Anders Odd Wulff Nielsen.