Her på Skagen Fuglestations blog bringes korte nyheder i dagbogsformat om hændelser på fuglestationen.

Se indlæg fra år: 2020 (9)2019 (305)2018 (261)2017 (247)2016 (2)(se alle)


Goodbye, Skagen, until we meet again!
onsdag 4. september 2019
The time has arrived for me to write my last blog (for this season). I shall however start with the usual recap of our activities today.
The main quest today was organising and a game event for 170 pupils between 7th and 9th grade across 8 classes. They came to the station as a part of a Kulturcykeltur programme with the art gallery, the Skagen church & the Library and culture centre in Skagen. Each locality organised a unique event in a form of a competition with the grand prize being tickets for the cinema in town!
Simon devoted a considerable amount of time creating, planning and preparing the game carried out here in the Lighthouse: "Find my limb". The goal was to find a limb, sound or projectile belonging to a specific animal and then match the object to an photo of the given animal in the garden. The final step of the game was a good old competition of rock, paper, scissors. However there was a spicy twist. The participants were knocked out in direct elimination however those who lost had to cheer for the person who had defeated them. The whole day was accompanied by cheering and laughter which is what any school outdoor event should be like!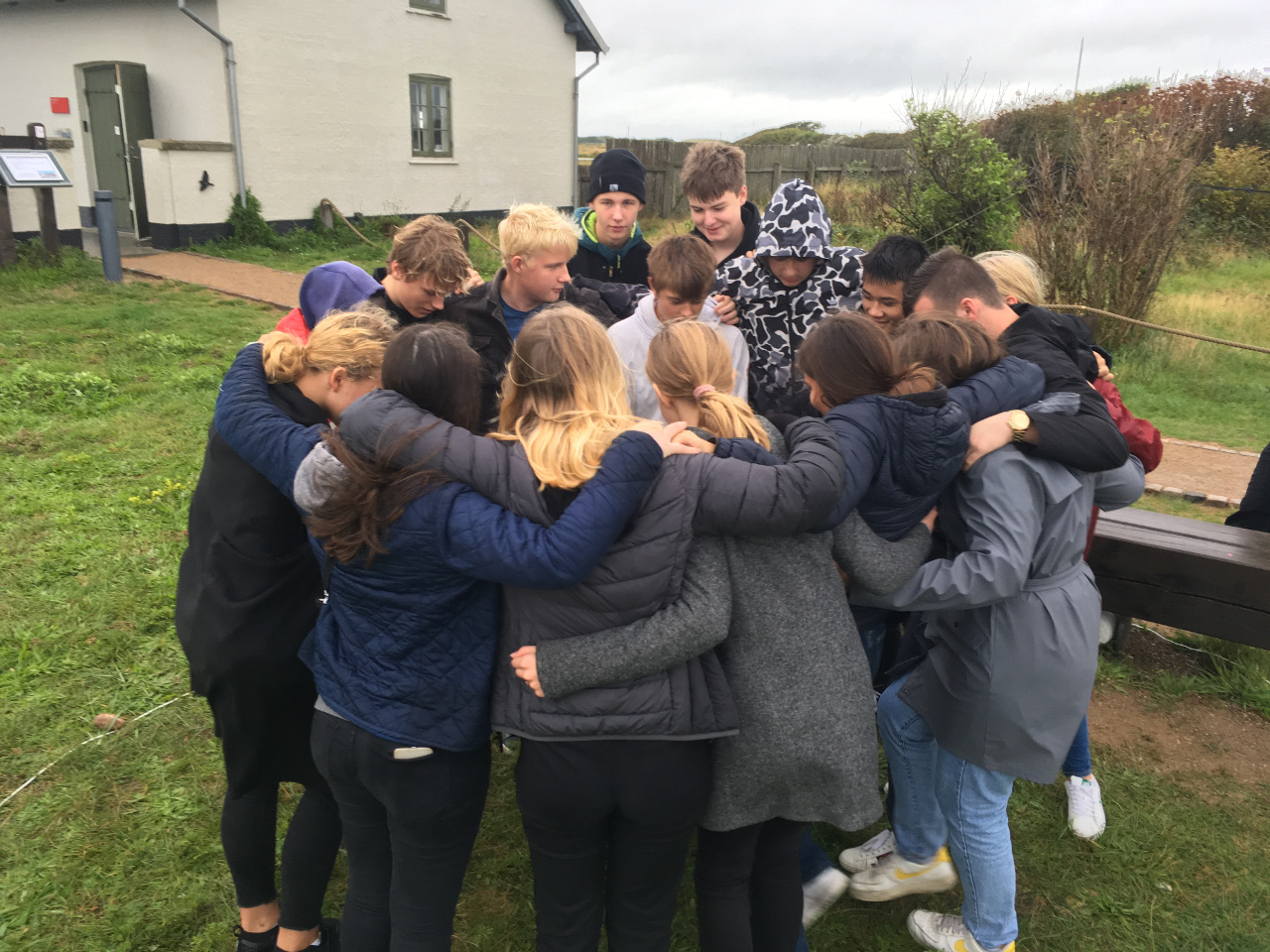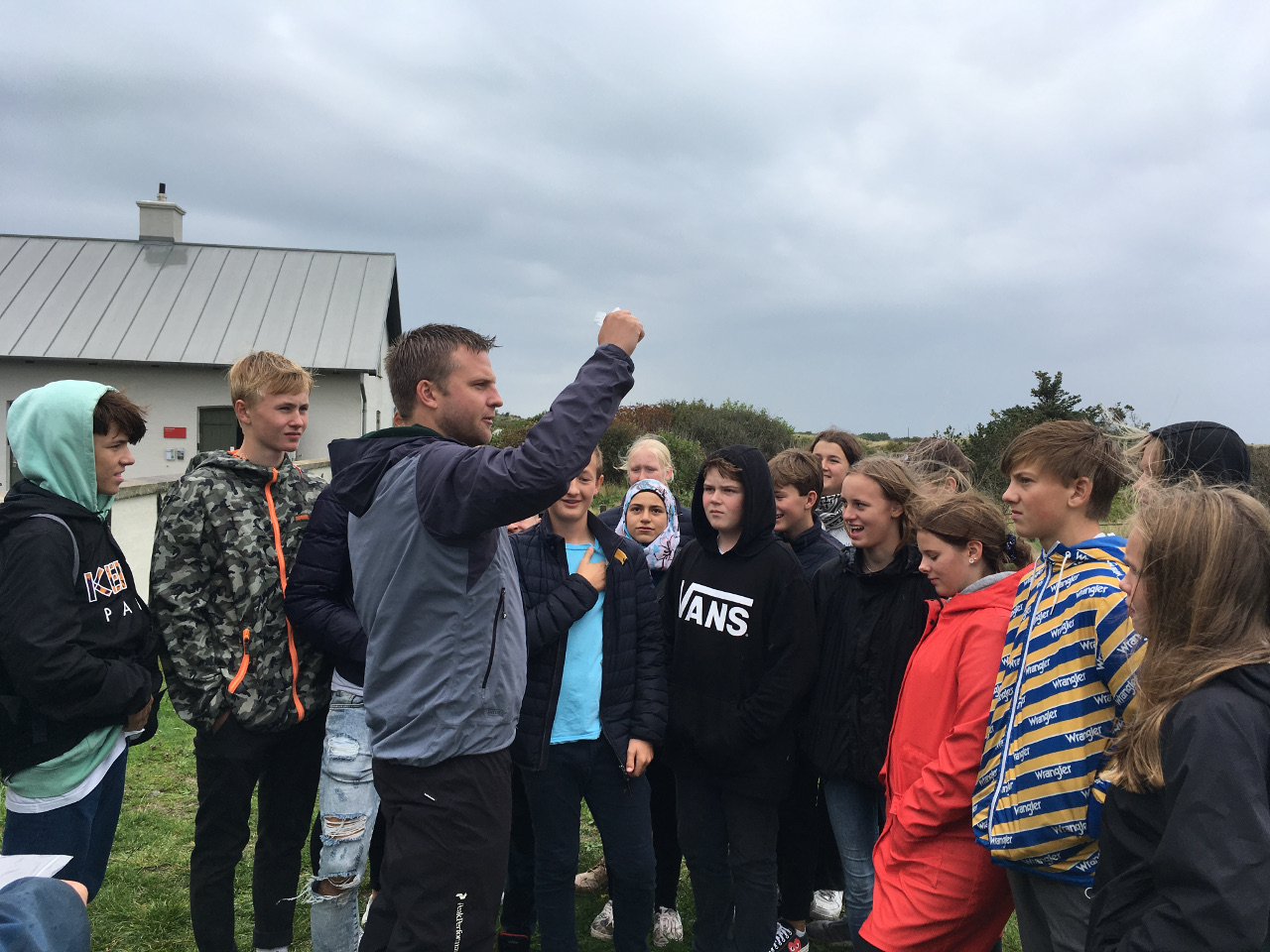 While all of this commotion was happening Yehonathan and I had a bit of a trip to the doctor's office in town to make sure he was fresh as a cucumber for the days to come.
Joost had the responsibility for writing a guideline for the audio recordings to ensure that all volunteers are able to carry out this type of data collection once he has left. He followed that up with a skype meeting which looked super important!
Judith and Christian helped Simon throughout the entire event enduring long hours of wind and rain. Judith then showed her friends Silke & Chris around the peninsula and she even managed to see 7 Gannets, 8 Sanderlings and 14 common Eiders.
Christian used today's event to make a unique and creative video which he used as our daily Facebook post. The video lets everyone have a try at guessing which animal the objects belong to!
Simon was definitely the busiest member of the team today as he conducted the entire event. In the afternoon he also met with Kurt the bicycle man who brought back four new old bikes in mint condition which are a welcome addition to the station's fleet!
My day was mainly focused on sorting and preparing my luggage for my departure tomorrow. I of course devoted time to some goodbyes. When people ask me, what was the best part of my stay here was I can without hesitation state it was the people. On this journey I have met some unique characters who I hope to stay in touch for the future. This place offers a unique opportunity to work and live with like-minded people from all over. Just yesterday Christian and I were discussing how special it is to be doing this with seven people all from different nationalities.
Before dinner everyone went in for the daily dip in Kattegat!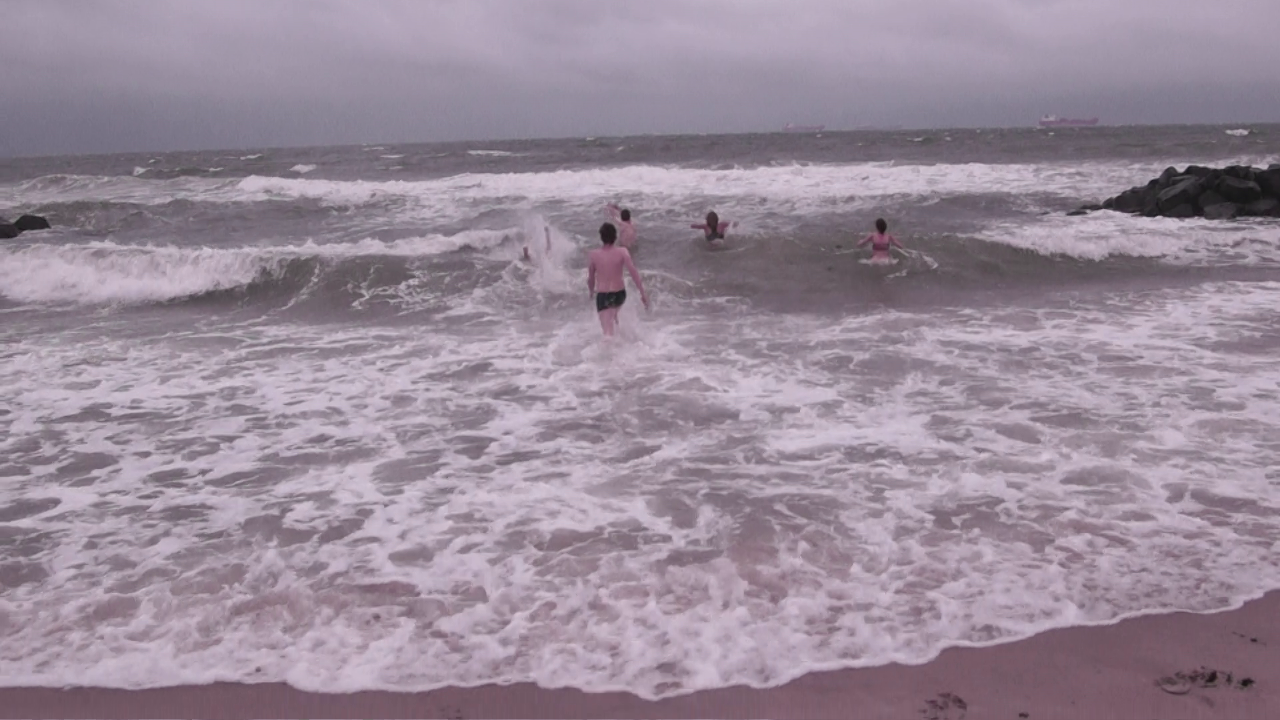 Thank you Skagen and I hope to see you again.
People: Simon S. Christiansen, Martin Yordanov Georgiev, Yehonatan Ben Aroia, Christian Stolz, Joost Van Duppen, Judith Kloibhofer.