Her på Skagen Fuglestations blog bringes korte nyheder i dagbogsformat om hændelser på fuglestationen.

Se indlæg fra år: 2020 (9)2019 (305)2018 (261)2017 (247)2016 (2)(se alle)


First week in Skagen
torsdag 5. september 2019
Wow I am already at the bird observatory for a week now! The time passes really fast while doing bird ringing and observing, enjoying the amazing landscape and sea, doing some indoor work (input data, housework), helping by tours or events or talking to the other volunteers. It is really fun to do all this things and get the opportunity to learn a lot from all the others – thanks for that!
Today Simon, Christian, Joost and I went up very early to go ringing at the new ringing site, called "Kabeltrommelkrattet". Although, the weather forecast already showed some rain for the morning, we stayed optimistic and hoped for a bit of sun in the morning. Unfortunately, that didn´t happen and we had to close the nets after half an hour. Even though we still catched six birds.
After coming back to the station, we had to change the wet clothes and warm up with some tea and a breakfast. In a short meeting we discussed what we can do instead of the ringing and planned the rest of the day. Then it was already time to say goodbye to Martin, who stayed here for two months. It was very nice to meet you and we wish you a good journey and a great time in Copenhagen!
In the meanwhile, the weather changed and got warmer again. Christian, Silke and I immediately used this opportunity to go to the tip for doing some bird observations. Joost and Chris joined us later as well. We found many waders enjoying the rain puddles on the beach. It was really nice to watch them as they came very close to us. We even found one rather rare species: the Temminck´s Stint (Temmincksryle). Furthermore we saw two Little Stints (Dværgryle), seven Turnstones (Stenvender) and one Ruff (Brushane) among the waders. Yehonatan used the opportunity of the empty flat for doing some cleaning.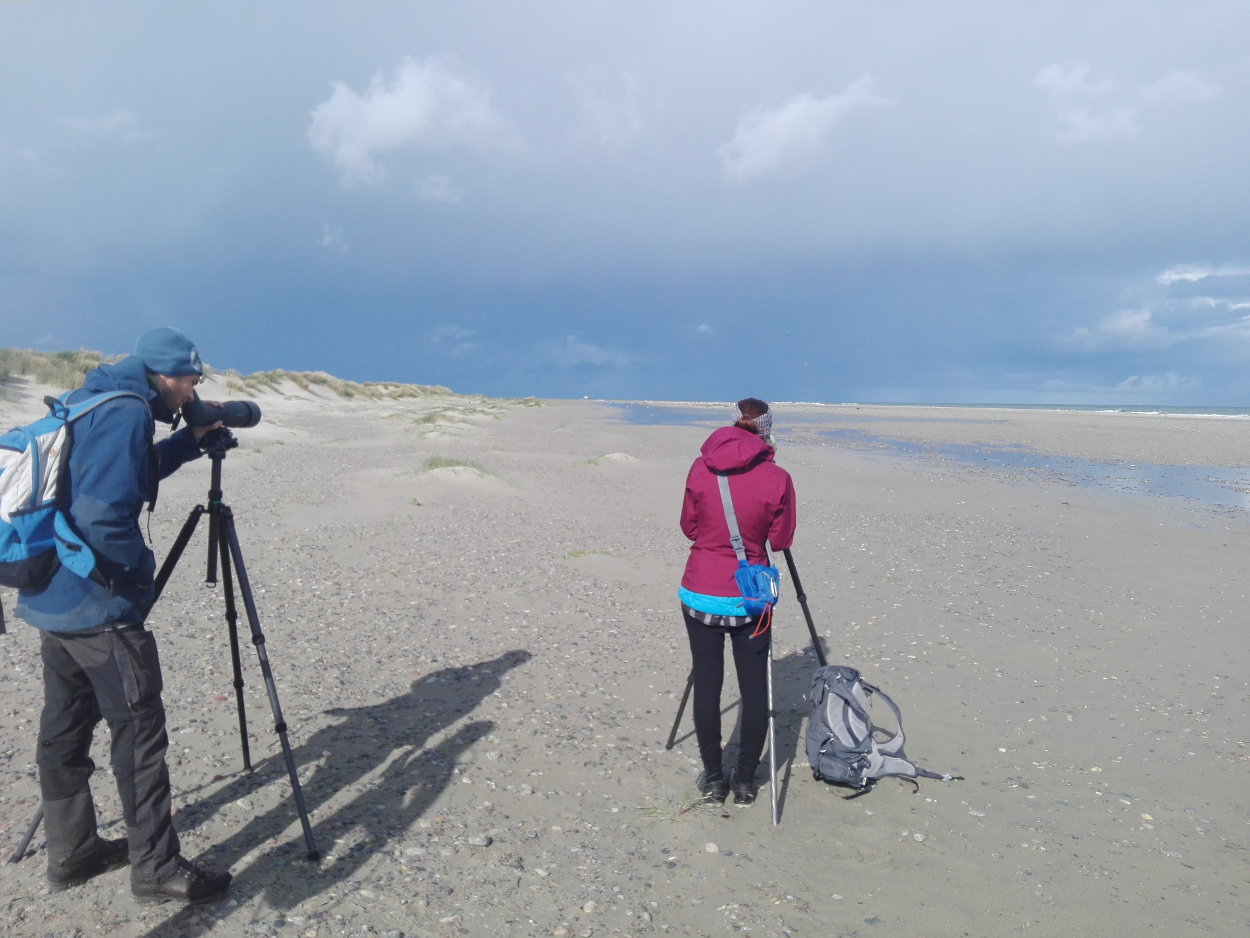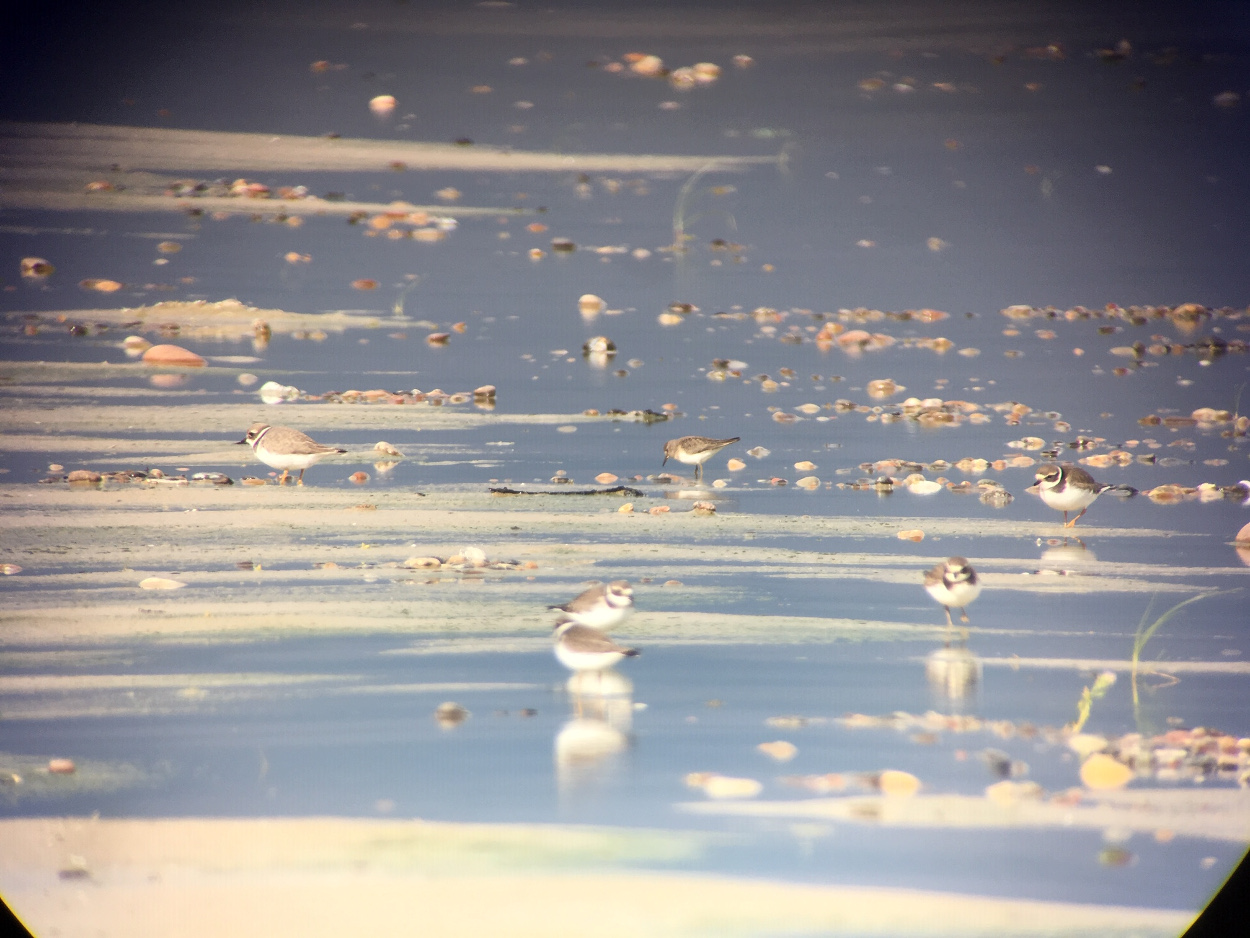 One Temminck´s Stint (Temmincksryle) next to Ringed Plovers (Stor Præstekrave)


In the afternoon I showed Silke and Chris the Lighthouse. It was my first time being on the top of the lighthouse and it was just amazing to see all over Grenen, the sea and Skagen! I definitely have to use this opportunity more often. Afterwards I had to say goodbye to Silke and Chris – thanks for visiting me and it was very nice to show you around in Grenen and spending some time together.
Simon and Joost had a meeting before our daily meeting to talk about the analysing of the night recordings.
As everyday Christian, Joost and I went swimming. Today the waves were not that strong but the water was still really cold. Christian is alreadz adapting to the water life and looks a bit like a fish (see the picture below). Afterwards all of us were really hungry and we enjoyed some delicious pasta. Christian and Yehonatan then prepared for going nightcatching – let´s see if they can catch something.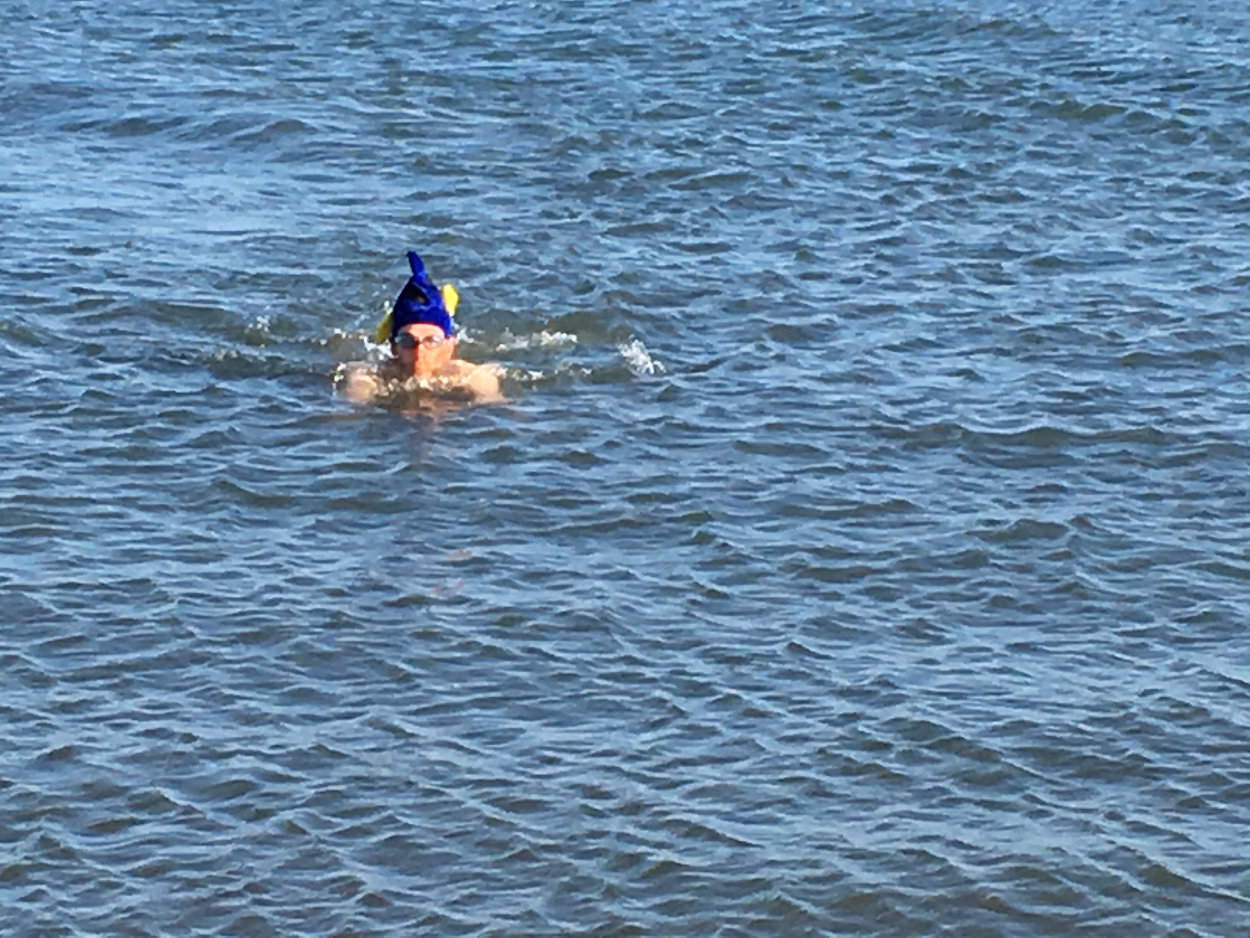 Ringing (Kabeltrommelkrattet)
Jernspurv – Dunnock 1
Rødhals – Robin 2
Rødstjert – Common Redstart 1
Havesanger – Garden Warbler 1
Løvsanger – Fitis Warbler 1
Sum: 6
People: Simon S. Christiansen, Martin Yordanov Georgiev, Yehonatan Ben Aroia, Christian Stolz, Joost Van Duppen, Judith Kloibhofer, Silke and Chris.