Her på Skagen Fuglestations blog bringes korte nyheder i dagbogsformat om hændelser på fuglestationen.

Se indlæg fra år: 2020 (9)2019 (305)2018 (261)2017 (247)2016 (2)(se alle)


Seahorse vs stupid gull
lørdag 7. september 2019
Our morning started with observations. At 06:40 Judith and I were sitting at Grenen beach and counted migrating and roosting birds. The weather forecast showed some approaching rain, but we got lucky as two showers passed us on two sides while we remained dry in the middle. Rainbows were showing nicely as well several times during our stay and almost no rain fell during the entire time. The first non-ordinary bird was an oystercatcher (strandskade) that migrated towards South-East. A little later two brant geese (knortegås) followed. It was also cool to see the rising numbers of red-throated divers (rødstrubet lom) that roosted just off the beach – 9 individuals were resting while 2 migrated. The situation on the beach for waders (vadefugler) was still looking promising, but the bird numbers have declined in comparison with yesterday. Despite the ordinary species, the smart temminck's stint (temmincksryle) showed again, a spotted sandpiper (sortklire) flew over, and the 2 redshanks (rødben) as well as 18 red knots (islandsk ryle) were still present.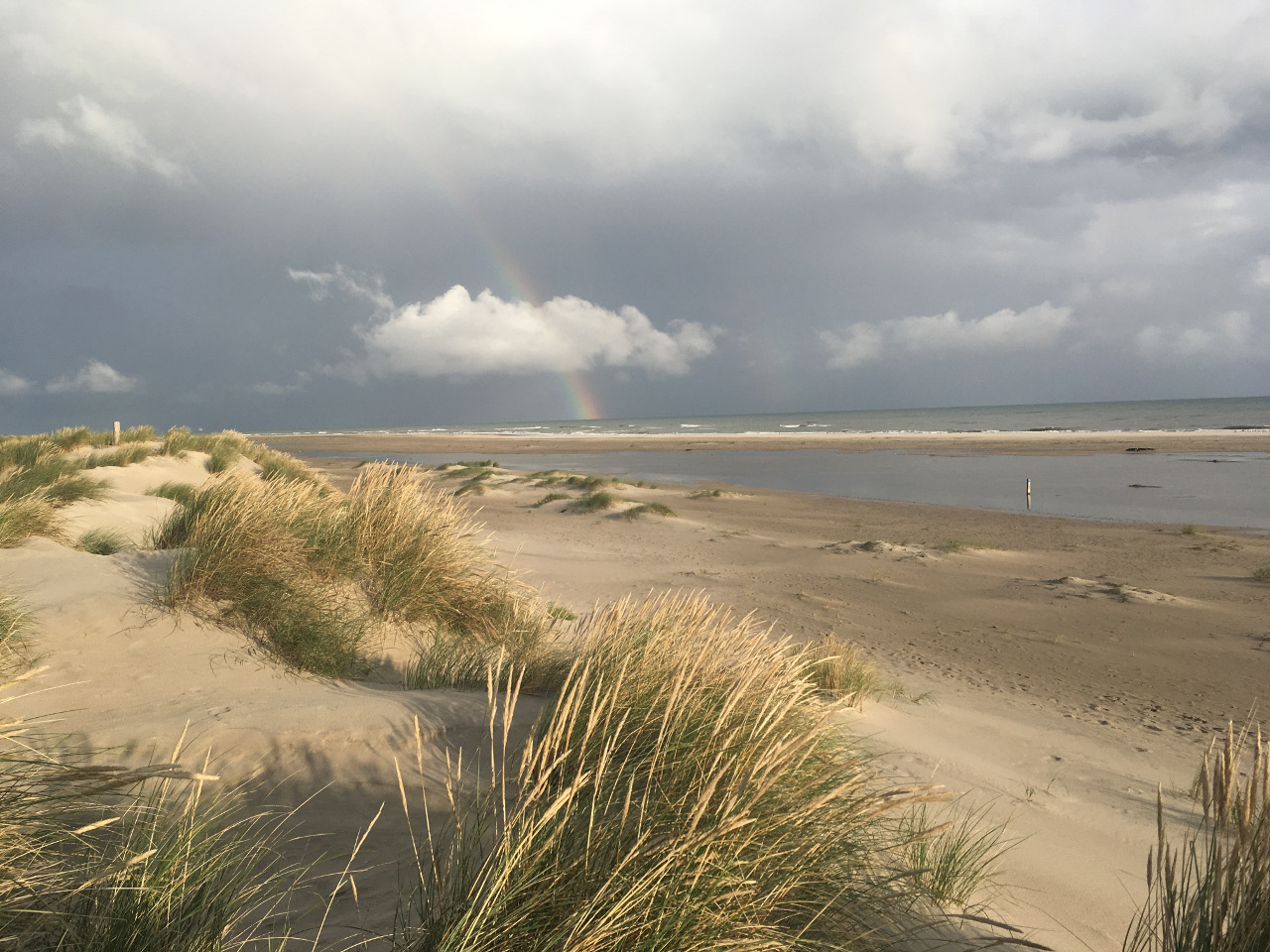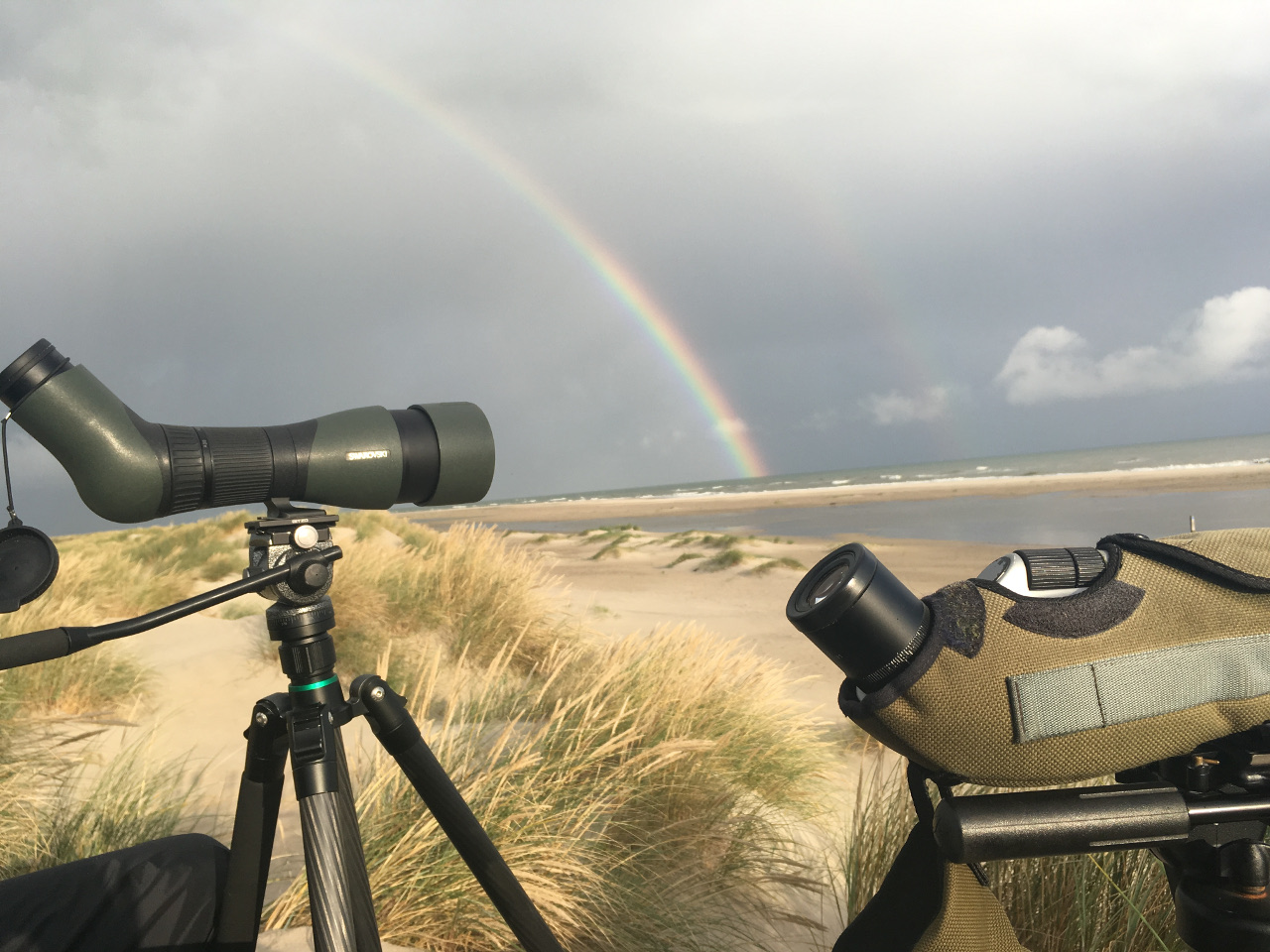 While we were busy counting and observing, Joost did some more work on his sound-project and continued working on guidelines, so that we will be able to continue the night recordings after his departure. He went out to beach later as well and tried to record sounds and calls from waders, but the wind was strong which was bad for the quality of his recordings.
While Judith took a well-deserved nap, I helped Lene by explaining our work and showing our laboratory to a group of interested people. I was presenting in Norwegian and though Danish is very similar, some differences are peculiar, especially in bird names. For example, fulmars are called mallemuk (which comes from Dutch mal – stupid and mok – gull) in Danish, but havhest (seahorse) in Norwegian and the brant geese we observed earlier are knortegås (growling goose) in Danish but ringgås (ring goose) in Norwegian. You see, it was funny and a little guessing game when I was talking about certain bird species of which I haven't learnt the Danish name yet.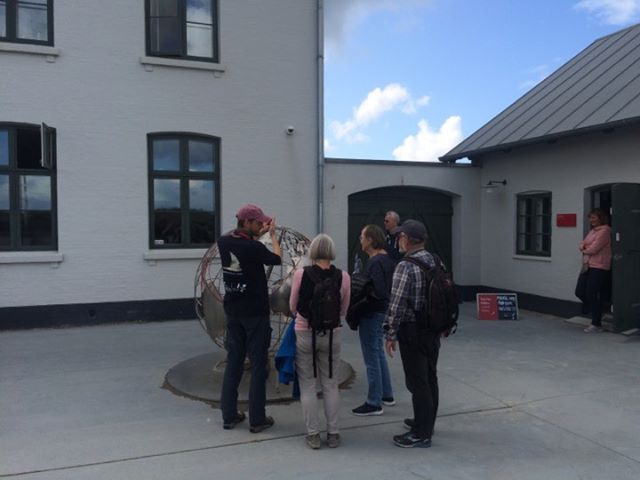 Later Knud visited the observatory with a group as well and showed them around in our facilities, while Yehonatan went for some observations in the neighborhood and recorded species such as sparrowhawk (spurvehøg) and whinchat (bynkefugl) and a tree full of red admiral butterflies (admiral).
Later in the evening, after our daily swim and tasty oven dish-dinner, Judith, Joost and I used the bird-radar to track the daily flight of the local gulls from Grenen beach to their overnight roosting site at Skagen harbor. Our guests Kirsten and Peder joint as well and tried to spot and identify the gulls that we see as red and yellow blobs on the radar screen. When we have strong winds, which is usually the case, the radar is receiving a lot of noise from the waves and it is very tricky to distinguish birds among the noise. But tonight, the wind calmed down and the radar signals of migrating birds were so strong that we even could identify individual gulls passing by.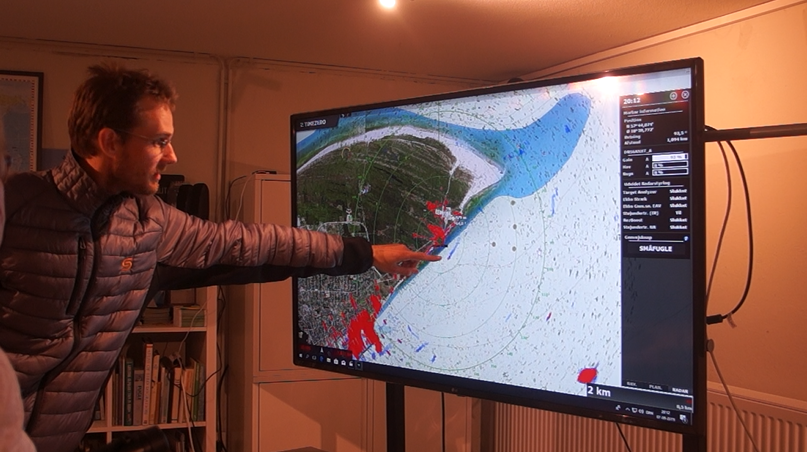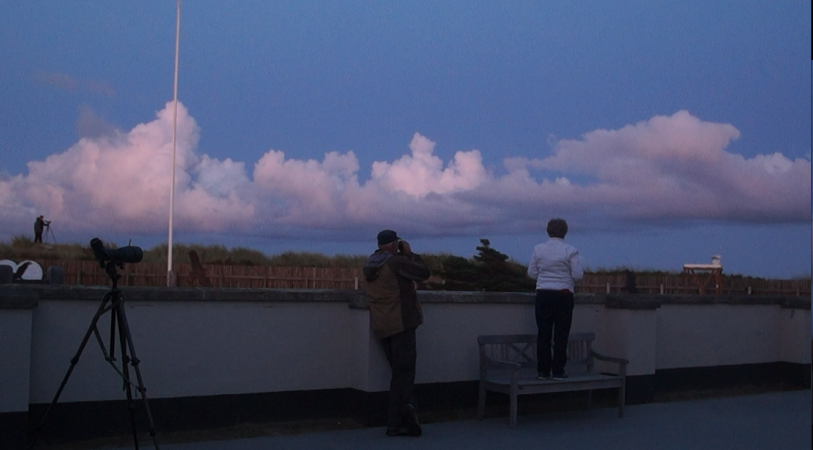 Even later, Judith and Yehonatan went on the adventure that is night catching. I hope they manage to get something, although the night doesn't look perfect with few clouds and little wind.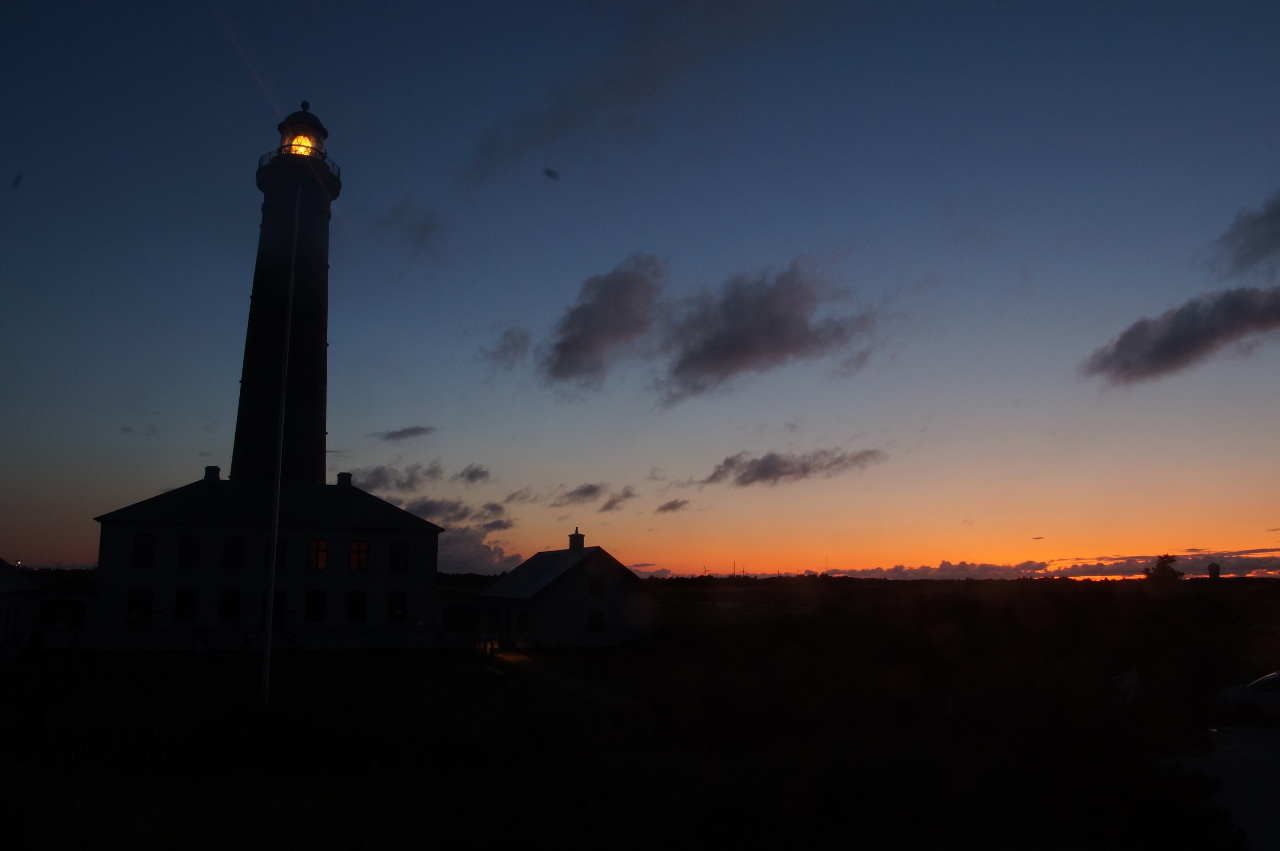 People: Yehonatan Ben Aroia, Christian Stolz, Joost Van Duppen, Judith Kloibhofer, Lene Kappelborg, Knud Pedersen, Kirsten and Peder.
Writing music: Sigur Rós: Ágætis byrjun