Her på Skagen Fuglestations blog bringes korte nyheder i dagbogsformat om hændelser på fuglestationen.

Se indlæg fra år: 2020 (9)2019 (305)2018 (261)2017 (247)2016 (2)(se alle)


The sound of the dunes
mandag 9. september 2019
After a long weekend without ringing due to Simon stay in Copenhagen for a few days. we woke up early and opened the nets in our new ringing site. The first round seemed very promising with some nice birds, mainly Dunnocks – Jernspurv and some Robins – Rødhals but after the first round the bird activity went down for the rest of the time and it was really slow but we had some nice migration over head while ringing. A flock of 30 Common Crossbills, some flocks of geese was seen and a Merlin trying to hunt passerines.
We finished the ringing with total 18 birds.
People: Yehonatan Ben Aroia, Joost Van Duppen, Judith Kloibhofer, Simon S. Christiansen.
Gærdesmutte – Wren 1
Jernspurv – Dunnock 6
Rødhals – Robin 3
Rødstjert – Redstart 1
Rørsanger – reed warbler 2
Havesanger – Garden warbler 1
Munk – Blackcap 1
Gransanger – Chiffchaf 2
Grå fluesnnaper – Spotted flycatcher 1
Total-18
When we finished the ringing me and Judith joined for a few hours Christian that was counting migration all morning on the beach. Right when we arrived we had a very nice and close observation of a 23 Brent geese flying really low over beach and the Merlin that we saw earlier trying to hunt waders now, without any success. Also was nice to see a few Red-breasted merganser migrating close to us and also the First rock pipits to arrive. Nice migration days are coming!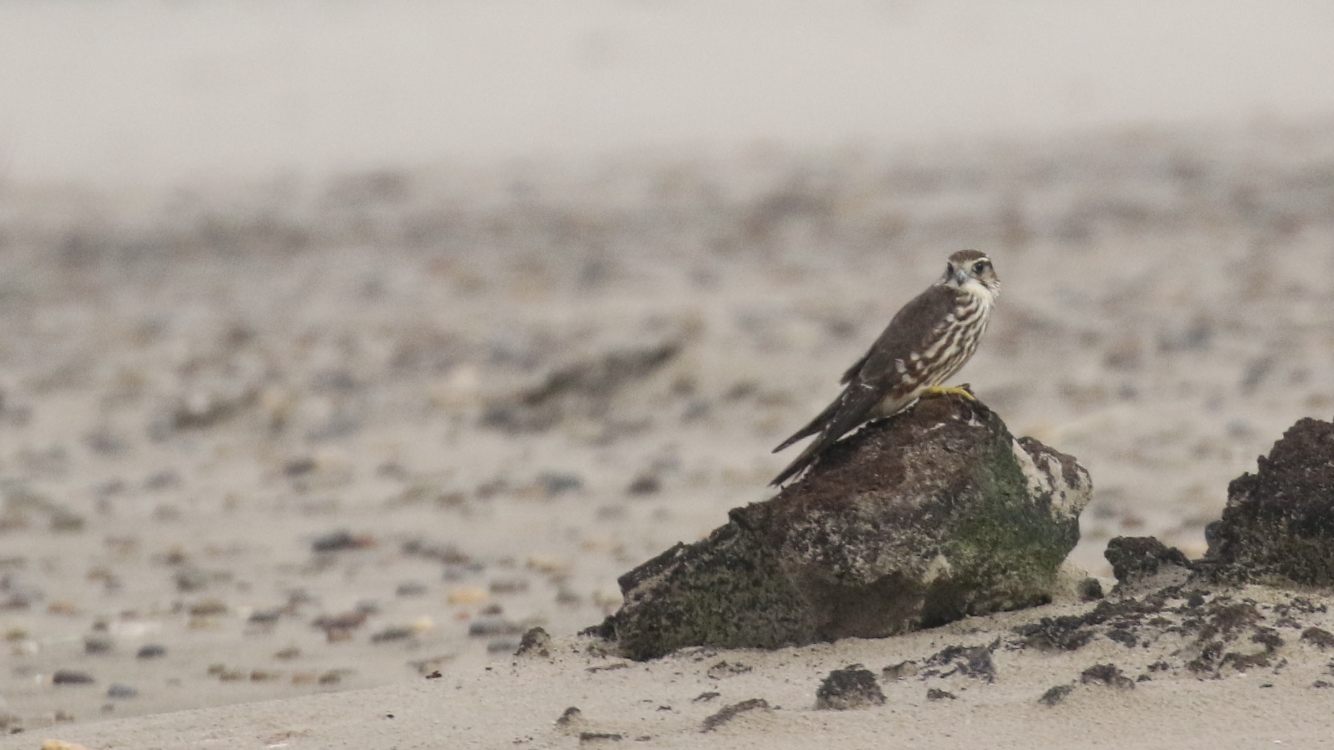 In the evening, after having a nice dinner that Christian cooked for us we had a nice time listening to "The Choir of the dunes" that had a amazing concert in the lighthouse and many people came to hear them!