Her på Skagen Fuglestations blog bringes korte nyheder i dagbogsformat om hændelser på fuglestationen.

Se indlæg fra år: 2020 (9)2019 (305)2018 (261)2017 (247)2016 (2)(se alle)


Bluethroat in autumn is rare
onsdag 11. september 2019
This morning the team divided to cover both seawatching and ringing. While Knud and Yehonatan did observations from Worlds End 3, I joint Simon and Judith for ringing. It was rather windy, so we had to make sure that the nets were not entangled in the bushes and we were a little unsure if we would catch many birds. That was however nothing to worry about. We ringed 33 birds and among them several "not-everyday" species. The highlight was the male, first calendar year bluethroat (blåhals). Bluethroats are not captured every autumn and we suspect that the one we caught belongs to the Northern subspecies "svecica".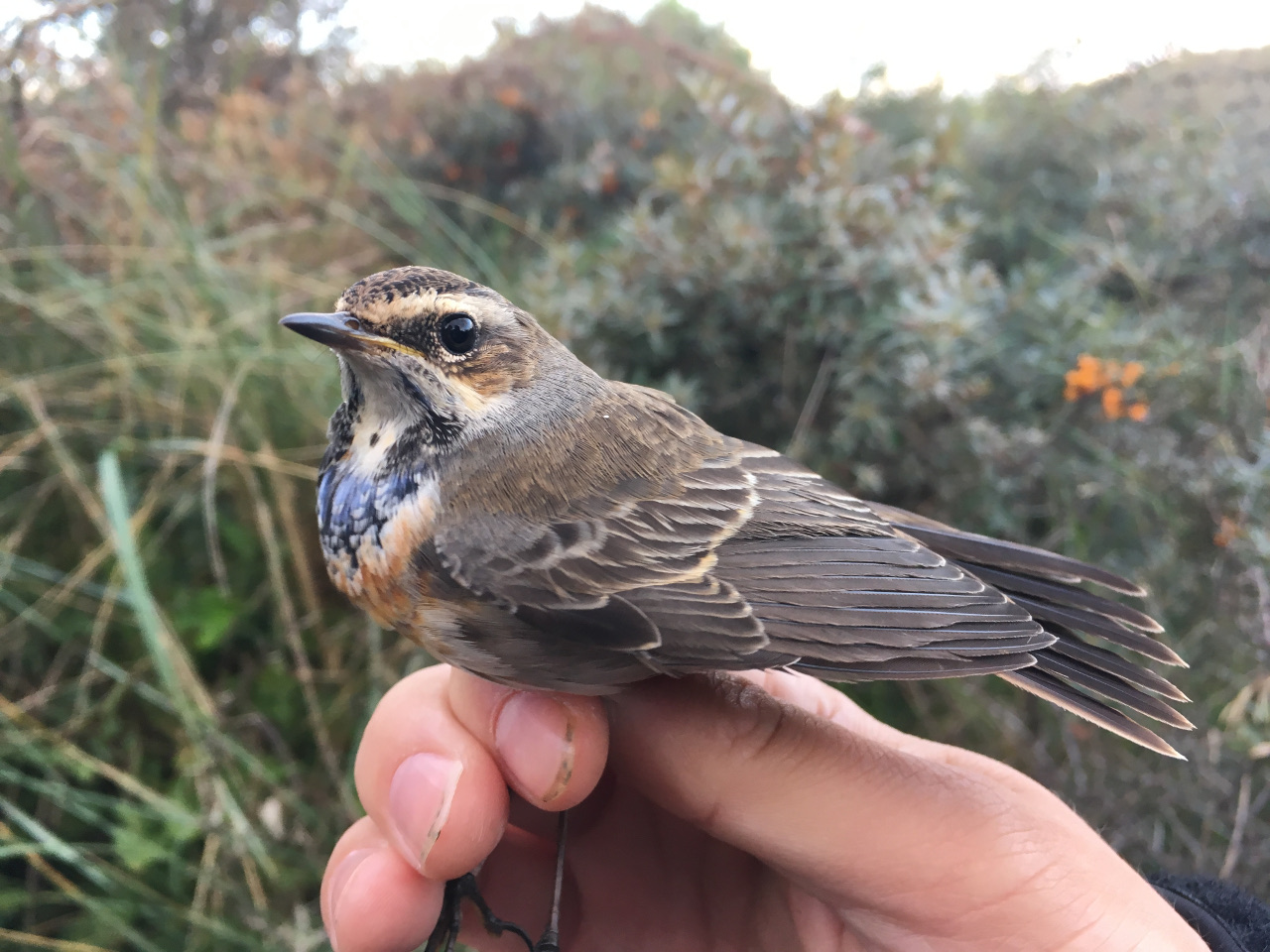 Bluethroat (blåhals)
A late marsh warbler (kærsanger) and an adult male reed bunting (rørspurv) in autumn plumage were also fine birds. The most caught species were robins (rødhals) followed by dunnocks (jernspurv). Judith ringed her first bird here at Skagen, which was also a robin (rødhals). Besides the ringing, a overflying grey wagtail (bjergvipstjert) and a red-backed shrike (rødrygget tornskade) gave us further notable birds.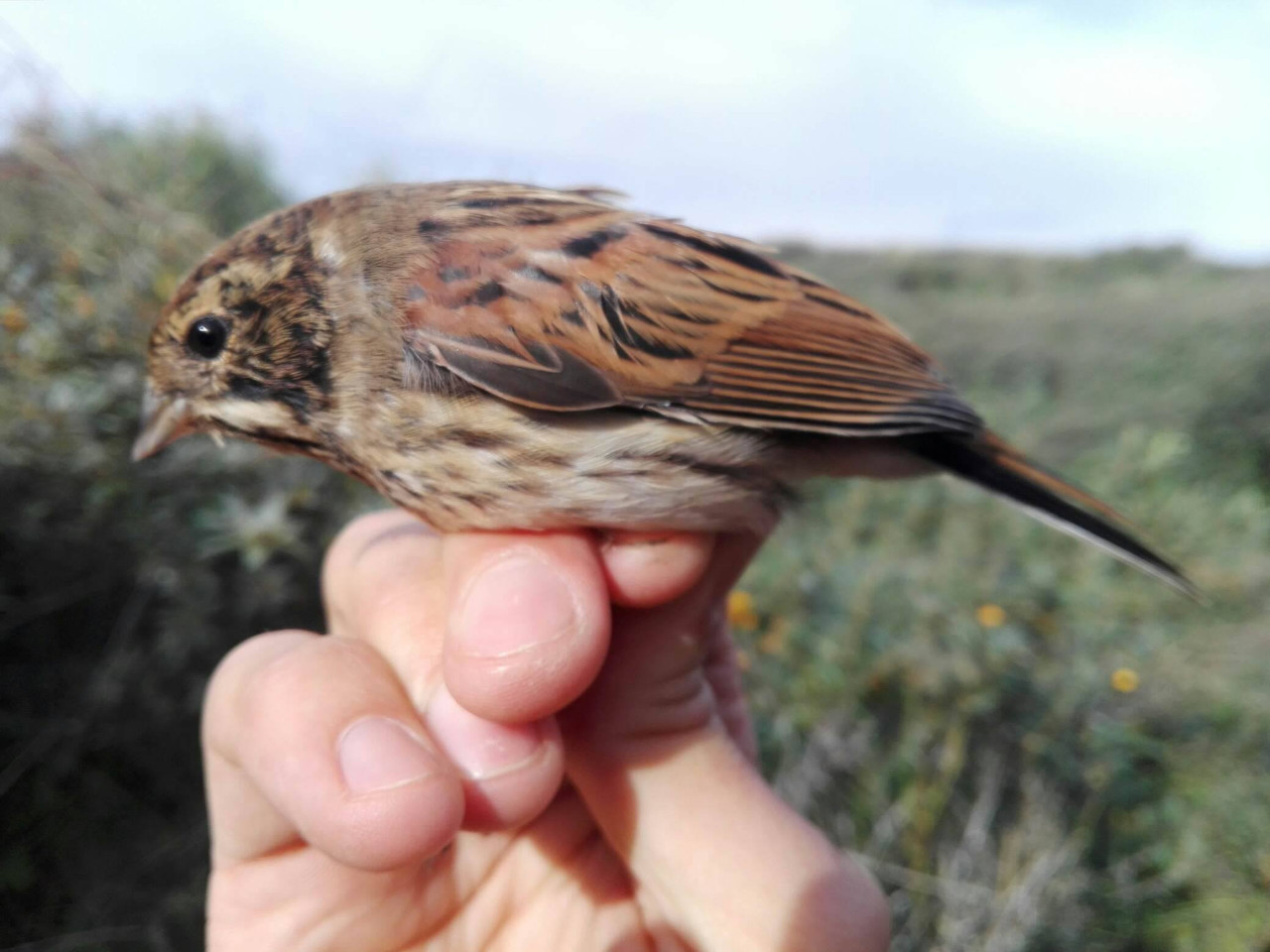 Reed bunting (rørspurv)
The observation team (Knud + Yehonatan) had a rather slow morning with comparable little movement over the sea. However, a ruff (brushane) and a goldeneye (hvinand) were giving some needed distraction from the 680 great black-backed gulls (svartbag) and 400 gannets (sule).
Unnoticed from both teams, a smart barred warbler (høgesanger) was also seen at Grenen in the morning.
While we were out, Joost prepared his farewell. He worked on the picture archive and finished the protocols that we will use to continue his sound recordings.
Like every Wednesday, cleaning commenced on the afternoon. Warm from all the floor-scrubbing, Judith, Joost and I went for our daily swim. It had started to rain, and the Kattegat was really rough, but once in the water it wasn't that cold anymore. This was also the last swim of Joost here, he left by train shortly after. Best of luck for your future endeavors in Brussels and Abisko, mate!
In the evening, Jens had a talk about Buthan. His talks are well-known: The birders club was full (we had to get extra chairs) and buzzed of excitement while waiting for his presentation. Of course he delivered. By not only focusing (as expected) on the many birds of the country, but also giving some insights on the Bhutanese culture and lifestyle. Maybe some guests are now considering a birding trip into this often-overlooked country!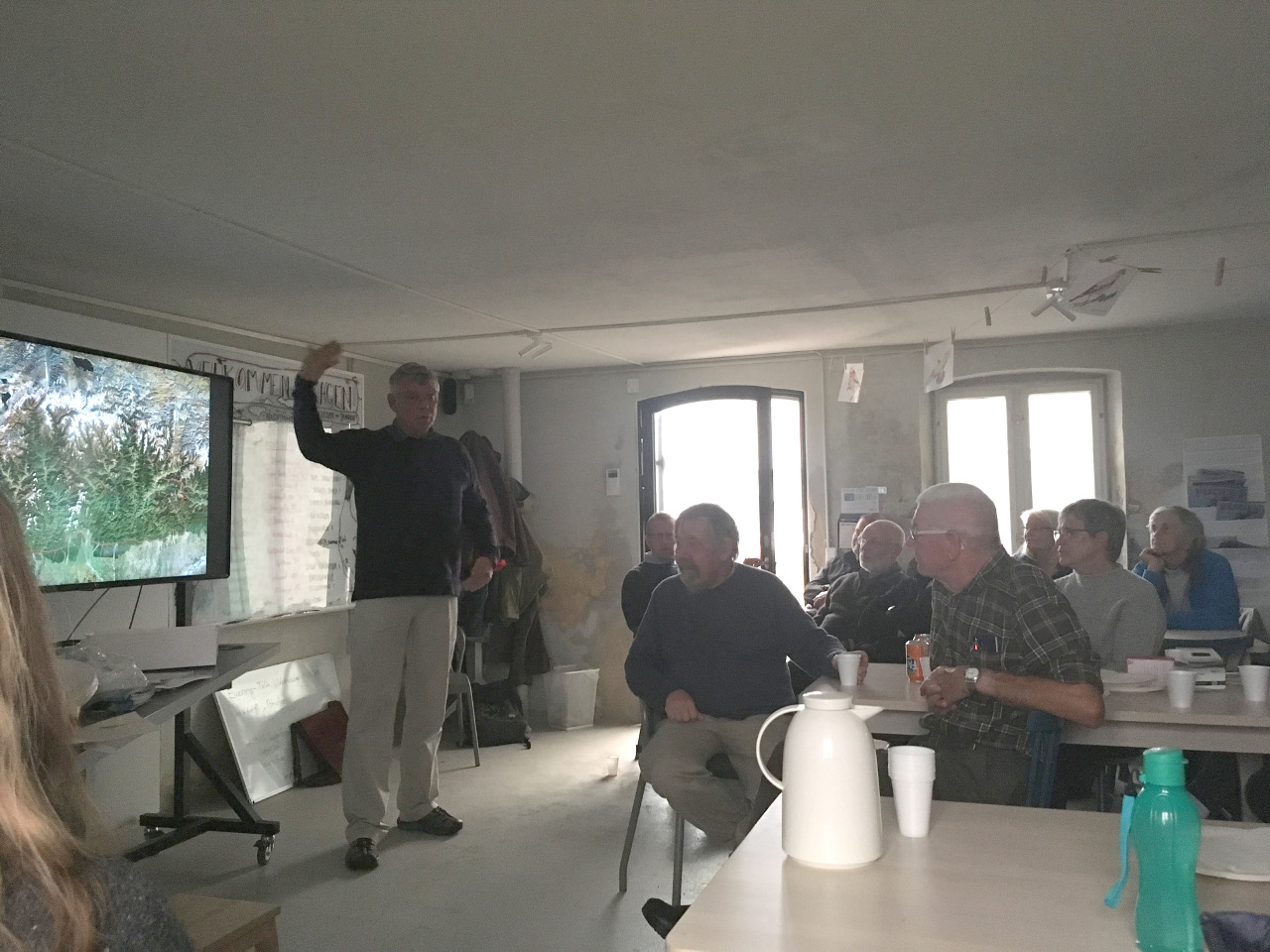 Ringing (Kabeltrommelkrattet, Grenen):
Common Chiffchaff – Gransanger - 4
Willow Warbler - Løvsanger (Song of Songs) - 4
Common Reed Bunting – Rørspurv - 1
Whinchat - Bynkefugl - 1
Eurasian Blackcap – Munk - 3
Bluethroat – Blåhals - 1
Dunnock - Jernspurv - 5
European Robin - Rødhals - 6
Common Redstart - Rødstjert - 2
Eurasian Siskin - Grønsisken - 1
Lesser Redpoll - Lille Gråsisken - 1
Eurasian Reed Warbler - Rørsanger - 2
Marsh warbler – Kærsanger - 1
Lesser Whitethroat - Gærdesanger - 1

Total: 33
People: Simon S. Christiansen, Yehonatan Ben Aroia, Christian Stolz, Joost Van Duppen, Judith Kloibhofer, Knud Pedersen, Jens Kirkeby.
Music: Gregory Alan Isakov - That Sea, the Gambler