Her på Skagen Fuglestations blog bringes korte nyheder i dagbogsformat om hændelser på fuglestationen.

Se indlæg fra år: 2020 (95)2019 (304)2018 (261)2017 (247)2016 (2)(se alle)


Trip to Råbjerg Mile
lørdag 21. september 2019
Today we were ringing in two places, Simon, Yehonatan, Christian, Laia and I went to Kabeltrommelkrattet and Michael Ancher did the ringing in Jennes Sø. With 43 species in Jennes Sø and 23 in Kabeltrommelkrattet it was a nice but not very stressful morning. In Kabeltrommelkrattet the caught birds slowed down after two hours, so we divided and Christian and Laia went for observations and joined Morten in Worlds End I. The highlights there were two shags (topskarv) and pendulin tits (Pungmejser). Afterwards they went for a walk to the beach to watch the seabirds closer.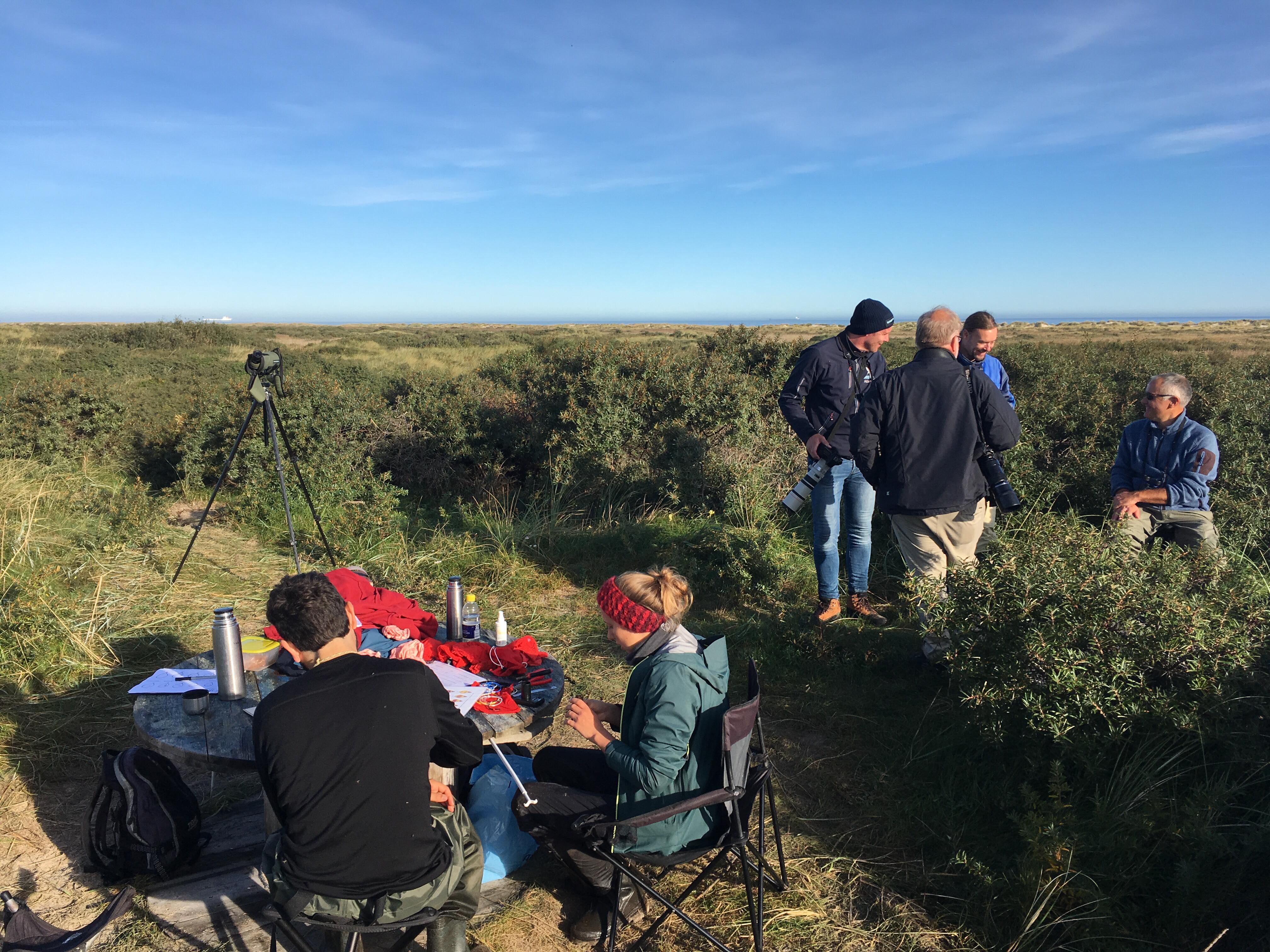 In the afternoon all of us went with Knud to the Dunelakes (Milesøerne) next to Råbjerg Mile. Our guests in the apartment (Lis & Erik) joined us and enjoyed their last day up here in northern jutland. You can read more about how they have experienced their stay up here in Skagen in one of the following blogs. Knud seems not only being a keen birdwatcher he is also a very good tour guide. We learnt many interesting things about this region and saw beautiful hidden places, far away from all the tourists. The landscape and all the plants in the heaths and on the dunes were very impressing. When we arrived at one of Knuds favourite birdwatching places in this area next to the Milesøerne we startet counting. Unfortunately we could not see many birds there. But we still had some highlights: two adult cranes (traner), one little grebe (lille lappedykker) and some pintails (spidsand).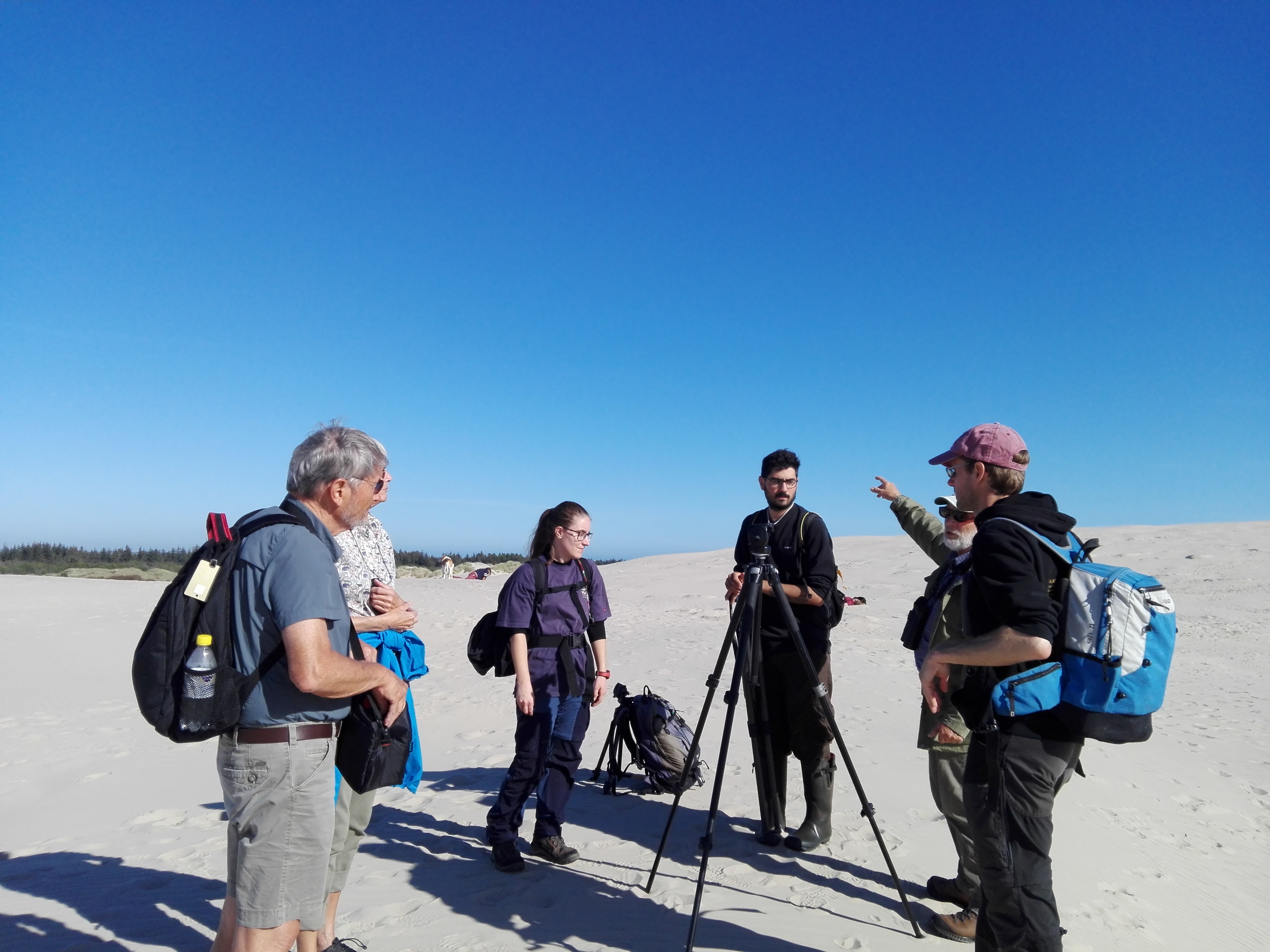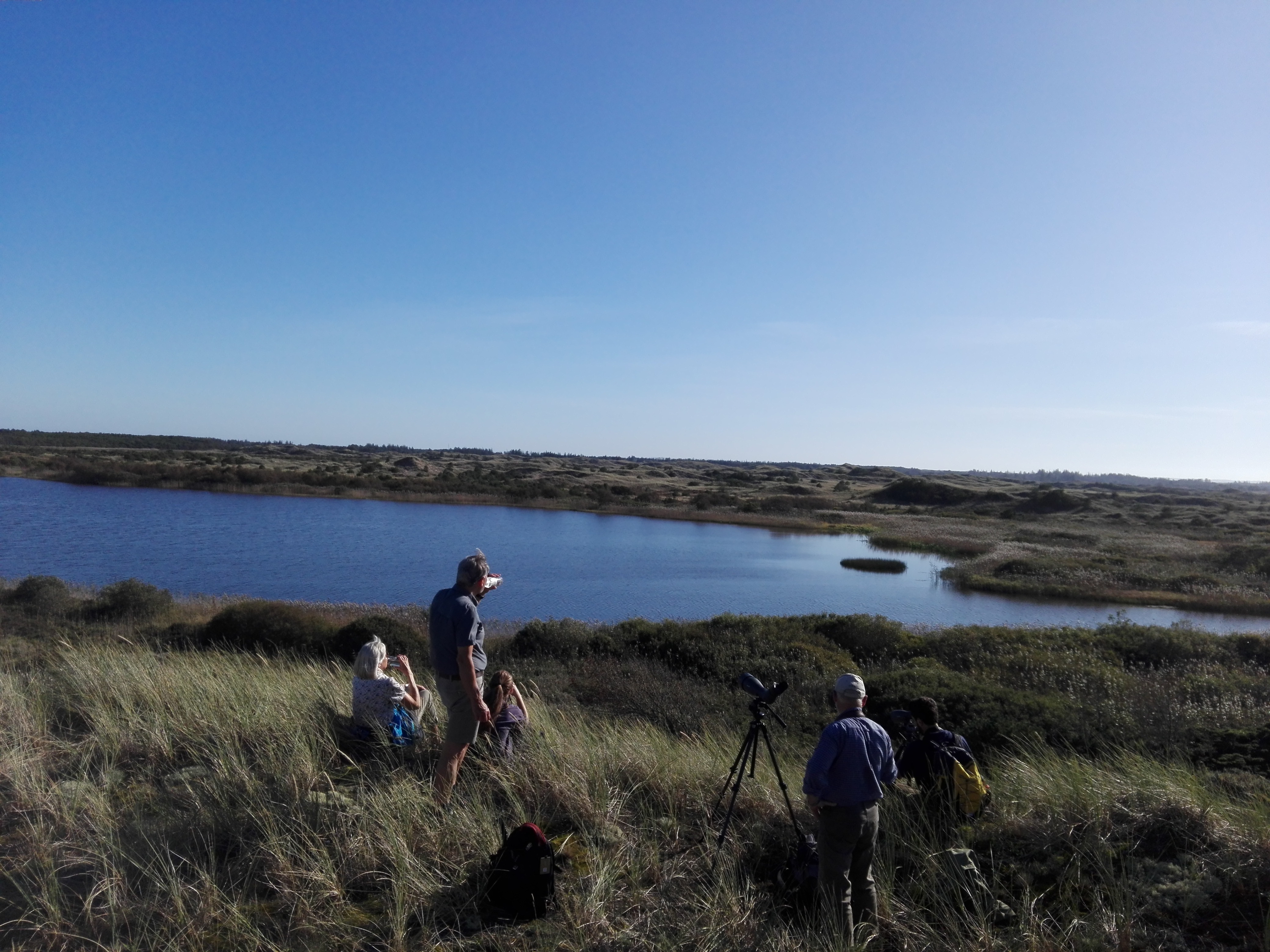 When we came back to the station we enjoyed the nice and calm weather while going swimming. This time Laia, the new volunteer, joined us. Let's see if she will start participating in our challenge to go swimming every day till November. Not only swimming is very nice with sun and nearly no wind, also the radar is working well. So, we used the evening for observing birds flying over sea with the radar. In the meanwhile Yehonatan prepared some nice food and went to bed soon because all of us were really tired from that long day.
Ringing (Kabeltrommelkrattet & Jennes Sø):
Blåmejse – 5
Musvit – 1
Gransanger – 7
Gærdesmutte – 4
Rødhals – 7
Solot – 2
Lille Gråsisken – 27
Rørspurv – 6
Jernspurv – 5
Munk- 2
Total: 66
People: Simon S. Christiansen, Yehonatan Ben Aroia, Christian Stolz, Judith Kloibhofer, Knud Pederson, Erik Brodersen & Lis Kragelund, Morten Christensen