Her på Skagen Fuglestations blog bringes korte nyheder i dagbogsformat om hændelser på fuglestationen.

Se indlæg fra år: 2020 (1)2019 (305)2018 (261)2017 (247)2016 (2)(se alle)


Euro Birdwatch Day
lørdag 5. oktober 2019
Today was EuroBirdwatch-day! It is an event from Birdlife international with a focus on counting migratory birds and takes place all over Europe. So of course we also participated and Koen and Chris went out to Verdensende 1 to count every single bird. They got support by some other birders. In sum they counted a very good number of birds, with 3187 individuals in total. And that means that there were at least 10 or more birds in one minute! The highlight of the day was found by Erik Christophersen and was a Bluethroat! The most numerous species were Great Black-backed Gulls (Svartbag) with 339 and Common Scoters (Sortand) with 571 individuals.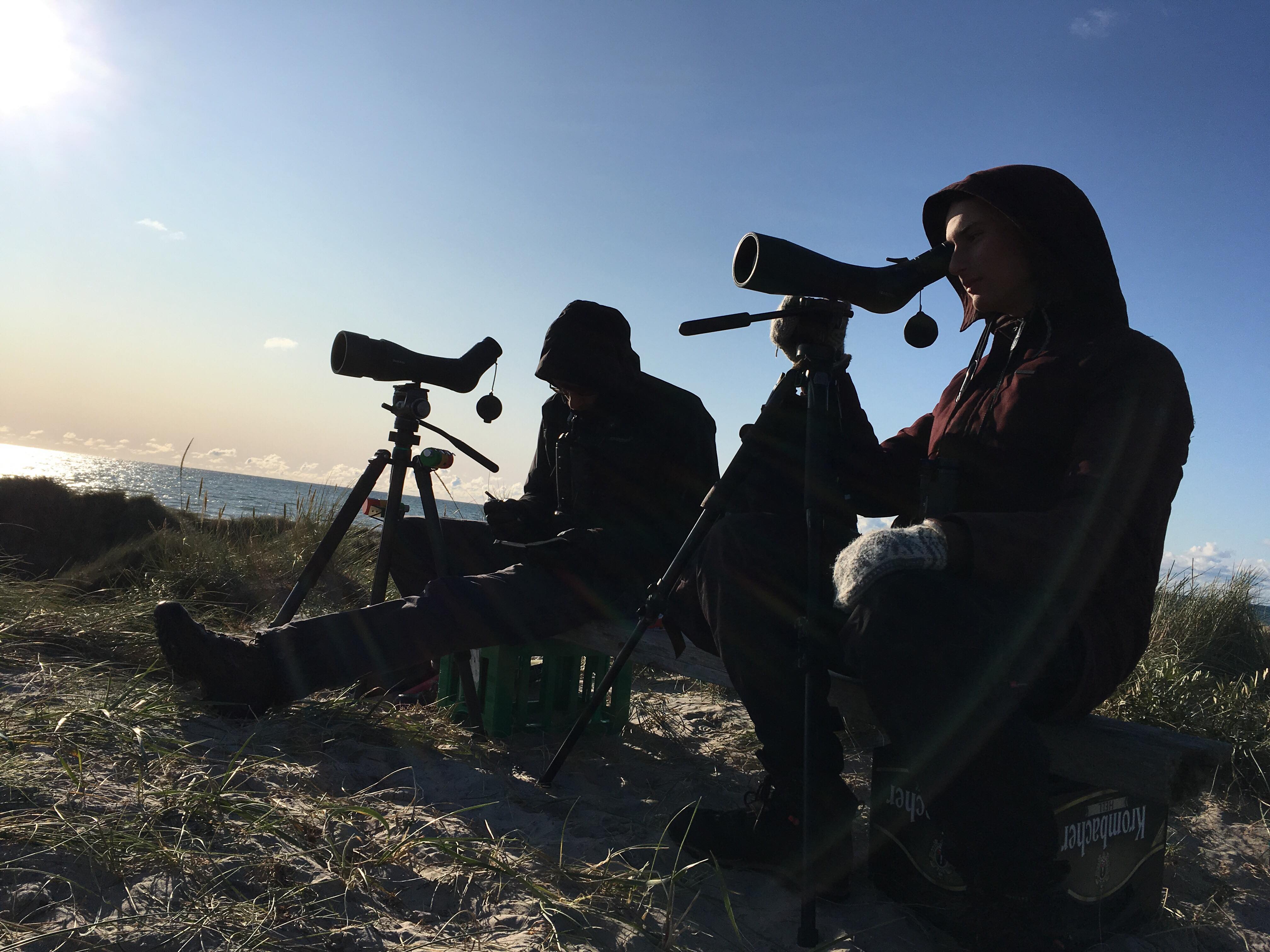 Simon, Yehonatan, Laia and I went out for ringing in Kabeltrommelkrattet. We had a really good start with 27 birds in the first round. And also the rest of the morning was really nice. Dominant species were Wrens (Gærdesmutte) and Goldcrests (Fuglekonge). The highlight were two female Bullfinches (Lille Dompap). Yehonatan was hoping to catch some Bullfinches since his first day at this station and so they were like a farewell gift for him before he is leaving on Sunday.
There were also some visitors for the EuroBirdwatch-day. The guests in our apartment joined the ringing and the observations for a while and managed to find a nice rough-legged buzzard (Fjeldvåge). And three children get to know our "klickers" that we use for counting birds and had a lot of fun with helping to count all the birds that were passing by.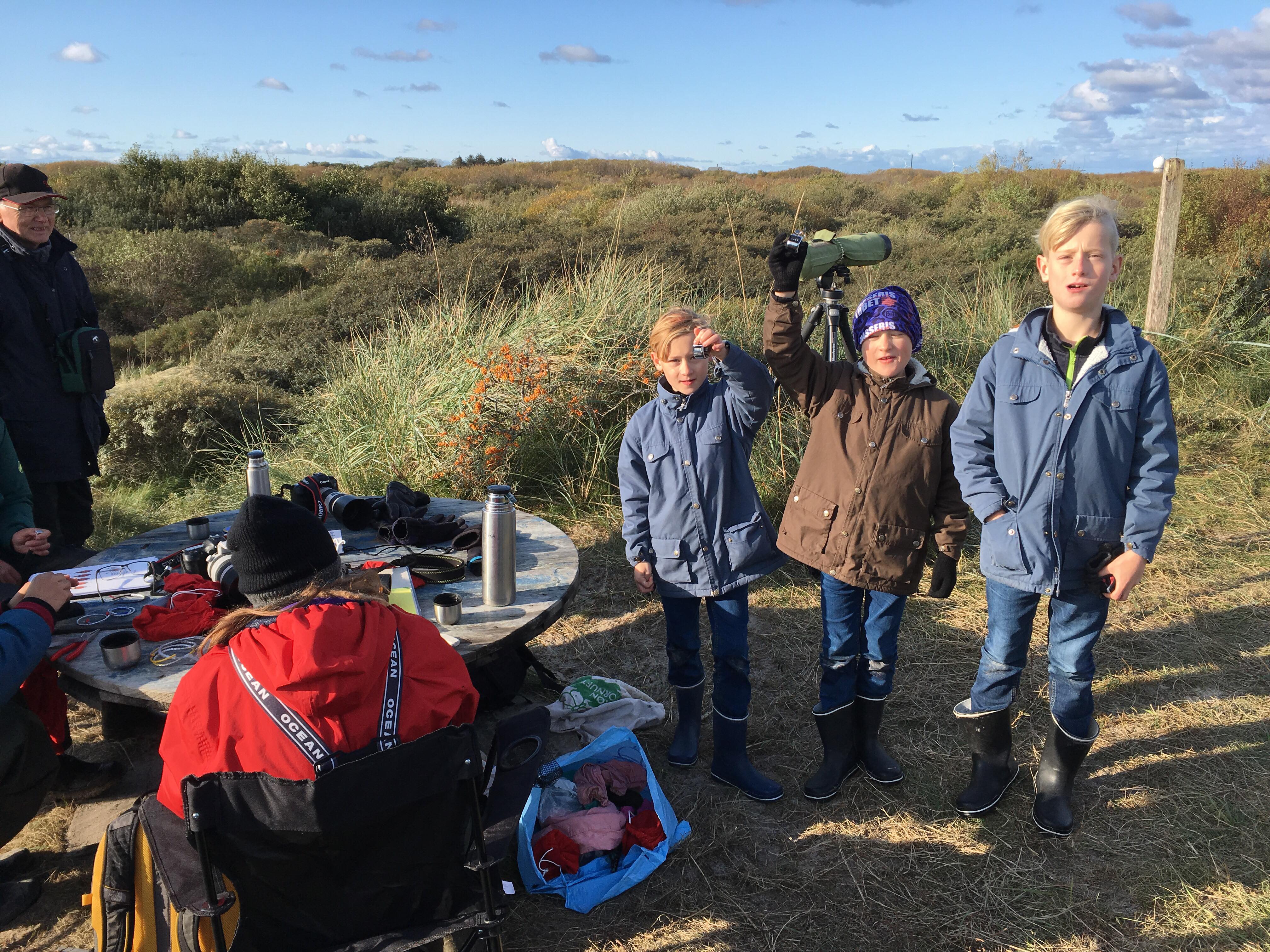 Chris was enjoying the observations and the sunny weather and did not want to stop at noon. So he continued the observations and went the beach and to Skarvsøen. It was totally worth it because he found some new nice birding places between the dunes and a Slavonian Grebe (Nordisk Lappedykker) and Eurasian Bittern (Rørdrum). He was so fascinated from the whole area that he stayed out till 5 o´clock.
The others used the afternoon for put in the data and having some rest. Yehonatan had to pack all his stuff and had a to-do list for his last day: climbing up the lighthouse and enjoying the beautiful view, going for a walk on the beach to say goodbye to the Snowbuntings (Snespurv) and buying some things in the shop downstairs. A wooden Crested Tit figure (Topmejse) will companion him on his journey to Copenhagen and then in one week back to Israel reminding him on the good time up here in Skagen.
In the evening I prepared some typical Austrian food: "Erdäpfelnudeln mit Kraut" (Potatonoodles with Cabbage) and as a dessert "Pflaumen-Knödel" (Plumb-dumplings). It was the last evening for our guests in the apartment (Ulla & Anders) and they present us some nice chocolate – thank you, we already enjoy the chocolate next to the coffee!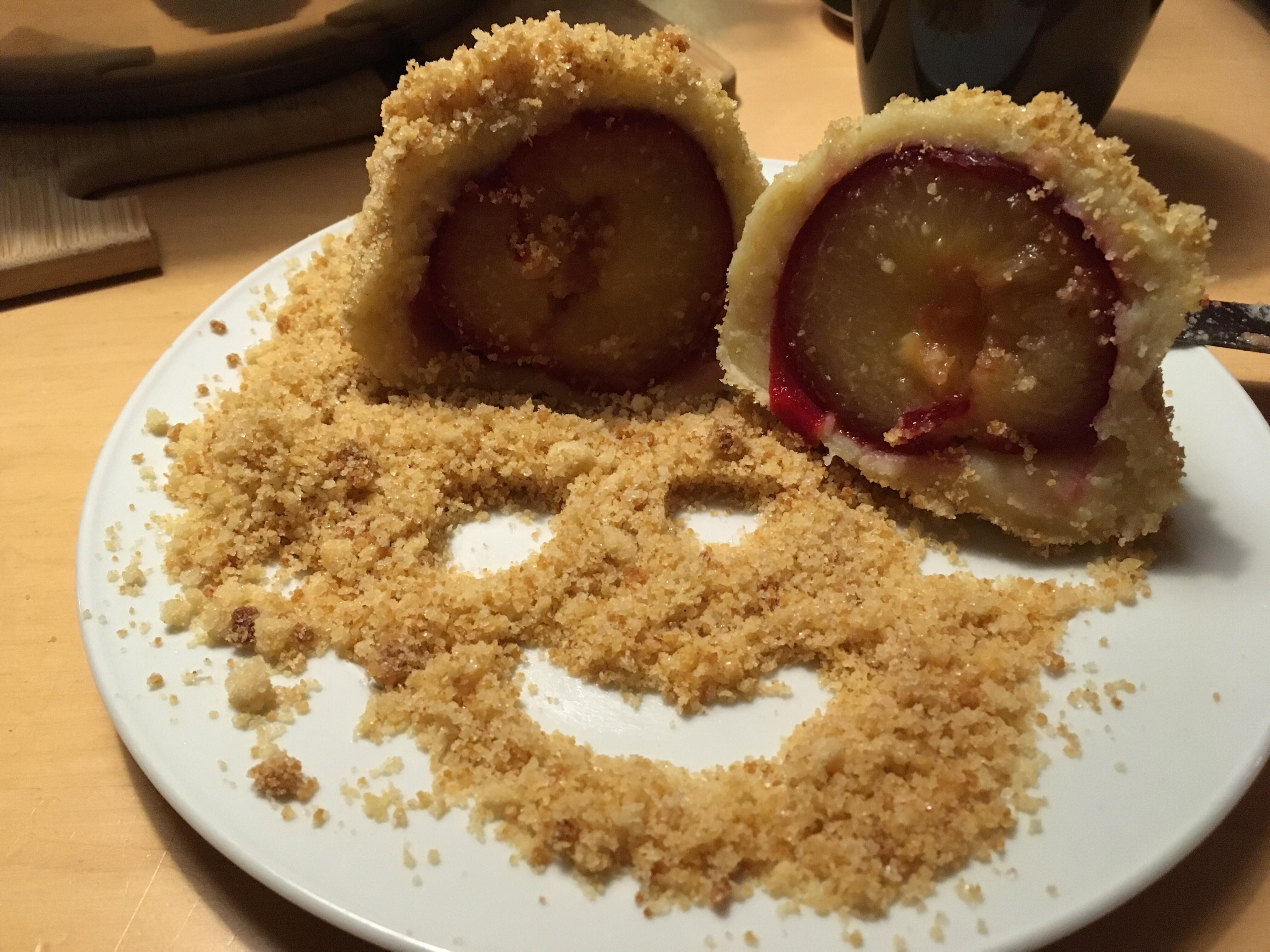 As you have read before the day was very busy and Chris and I found no time for doing our daily swim during the day. So we had to do it in the night. After finishing the dinner we went out and enjoyed the refreshment under the stars and the light of the lighthouse.
Foto
Ringing (Jennes Sø & Kabeltrommelkrattet):
Meadow Pipit – Engpiber – 1
Wren – Gærdesmutte – 28
Robin – Rødhals – 5
Reed Warbler - Rørsanger – 1
Blackcap – Munk – 2
Chiffchaff – Gransagner – 8
Goldcrest - Fuglekonge – 25
Bullfinch - Lille Dompap – 2
Reed Bunting - Rørspurv – 5
Common Redstart – Rødstjert – 2
Blackbird – Solsort – 1
Crested Tit – Topmejse – 2
Coal Tit – Sortmejse - 2
Blue Tit – Blåmejse – 2
Great Tit – Musvit – 4
Eurasian Treecreeper - Nordlig Træløber – 1
Chaffinch - Bogfinke – 1
Eurasian Siskin - Grønsisken – 2
Redpoll - Lille Gråsisken – 74
Total: 168
People: Simon S. Christiansen, Yehonatan Ben Aroia, Christian Stolz, Judith Kloibhofer, Laia Soler Iglesias, Koen Stork, Ulla Popp, Anders Jørgen Jensen, Erik Christophersen, Morte4n Bentzon Hansen, Thorkild Lund, Flemming Ahlmann, Jens Peter-Lund