Her på Skagen Fuglestations blog bringes korte nyheder i dagbogsformat om hændelser på fuglestationen.

Se indlæg fra år: 2020 (1)2019 (305)2018 (261)2017 (247)2016 (2)(se alle)


First nocmig and new guests
søndag 6. oktober 2019
Today me and Christian went to open up the nets at Kabeltromelkrattet, all nets were open around 07:00 and Simon and Judith joined us for the first round. Laia was doing observations at World's End 3 with Knud.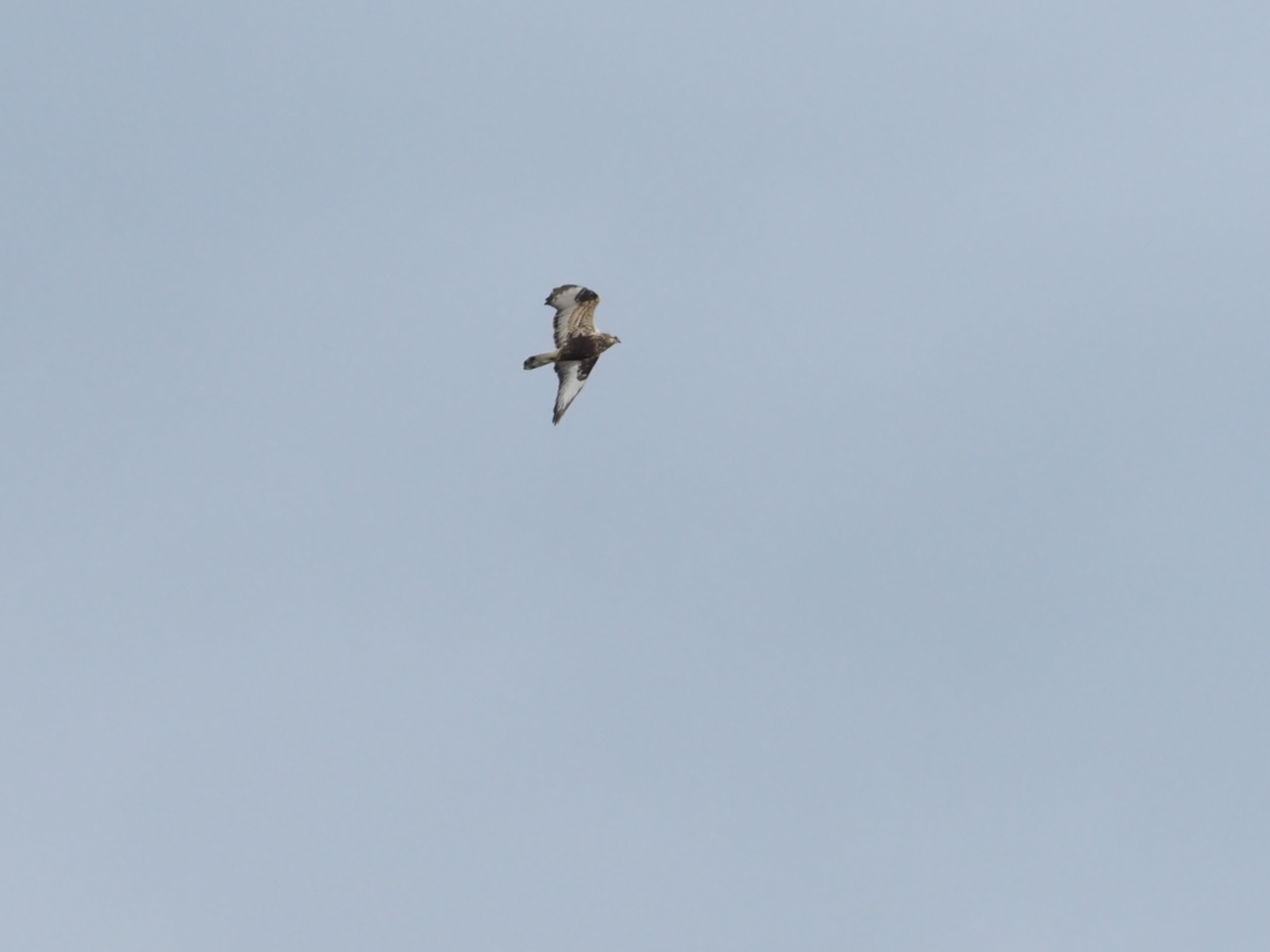 Rough-legged Buzzard (Fjeldvåge)
When we opened the nets it was stil very quiet, we flushed a few Snipes (Dobbeltbekkasin) from the ringing area and then waited for the sun to rise. It was a nice and peaceful morning (but very cold). Then Simon and Judith arrived and we started with the first round. The first round was pretty good, many birds! It looked pretty promising but after the first round things slowed down. But eventually we caught a Greenfinch (Grønirisk) which was very nice. Not a species we catch every day here. Observations from the ringing site were good with quite a few passerines on migration and Rough-legged Buzzard (Fjeldvåge) and Great Grey Shrike (Stor Tornskade) in the area!
In the meantime, Laia was doing observations. There was, except dexent numbers of Ganntes (Sule) and Common Scoters (Sortand), not much to see so she and Knud decided to check the many Reed Buntings (Rørspurv) that are present in the dunes at Grenen and they found a Lapland Bunting (Lapværling)! After that, they tried to relocate the Black Scoter (Amerikansk Sortand) but onfortunately they didn't succeed. I hope it's still around somewhere.
I left the ringing site a bit earlier to go birding down the road. I went back, changed clothes, ate something and then went out again. I took the stations' camera with me to test it. Nobody here gets how Olympus settings work so it was far from ideal but I managed to see (and photopraph!) a nice 1cy male Hen Harrier (Blå Kærhøg), a Rough-legged Buzzard (Fjeldvåge) and some Crossbills (Lille Korsnæb). Apart from that, the weather was very nice and the place was beautiful, so I had a great walk!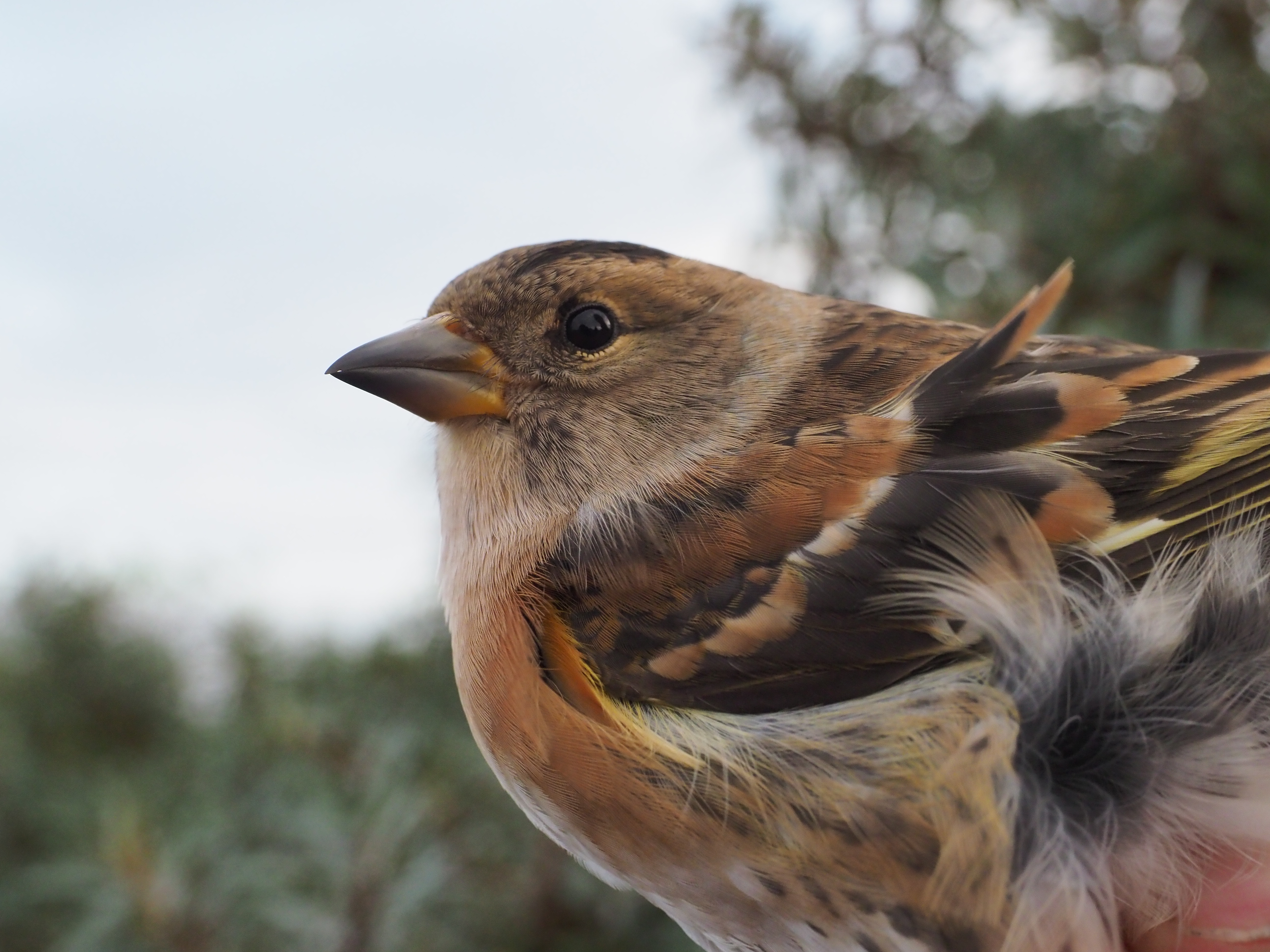 Hen Harrier (Blå Kærhøg)
Then, all of us went back to the observatory, had lunch and said goodbye to Yehonathan and our guests who had to leave us today. Later that afternoon, new guests and Niels arrived! Niels is here for the board meeting that will be held tomorrow. Christian, Judith and Laia went out for their daily swimming session (yep they're a bit crazy) as well and we did some of the usual stuff such as typing in data. Christian and me prepared the microphone to record nocturnal migration calls, I'm already excited to see what we recorded!
Ringing (Kabeltrommelkrattet):
Wren - Gærdesmutte - 9
Robin - Rødhals - 4
Blackbird - Solsort - 3
Song Thrush - Sangdrossel - 1
Blackcap - Munk - 4
Chiffchaff - Gransanger - 6
Goldcrest - Fuglekonge - 2
Greenfinch - Grønirisk - 1
Reed Bunting - Rørspurv - 6
People: Simon S. Christiansen, Yehonatan Ben Aroia, Christian Stolz, Judith Kloibhofer, Laia Soler Iglesias, Koen Stork, Ulla Popp and Anders Jørgen Jensen.