Her på Skagen Fuglestations blog bringes korte nyheder i dagbogsformat om hændelser på fuglestationen.

Se indlæg fra år: 2021 (229)2020 (282)2019 (304)2018 (261)2017 (247)2016 (2)(se alle)


Commencing strong easterlies
søndag 3. november 2019
Overnight the winds from east grew into a proper storm with up to 15m/s and rain poured for most of the night and the morning. In these conditions bird ringing is not possible, so instead we got up to start seawatching at sunrise from our home, The Grey Lighthouse. Esben, Vegard and me found lee next to the café and were monitoring the seabirds over Kattegat. We vere happy to see gannets (sule), razorbills (alk) and common guillemots (lomvie) that were blown close to the shore by the winds. The clear highlights were a Leach's storm petrel (stor stormsvale), a first of the year for Skagen and one very close little auk (søkonge). After three hours were pretty wet and cold and decided to warm us up again.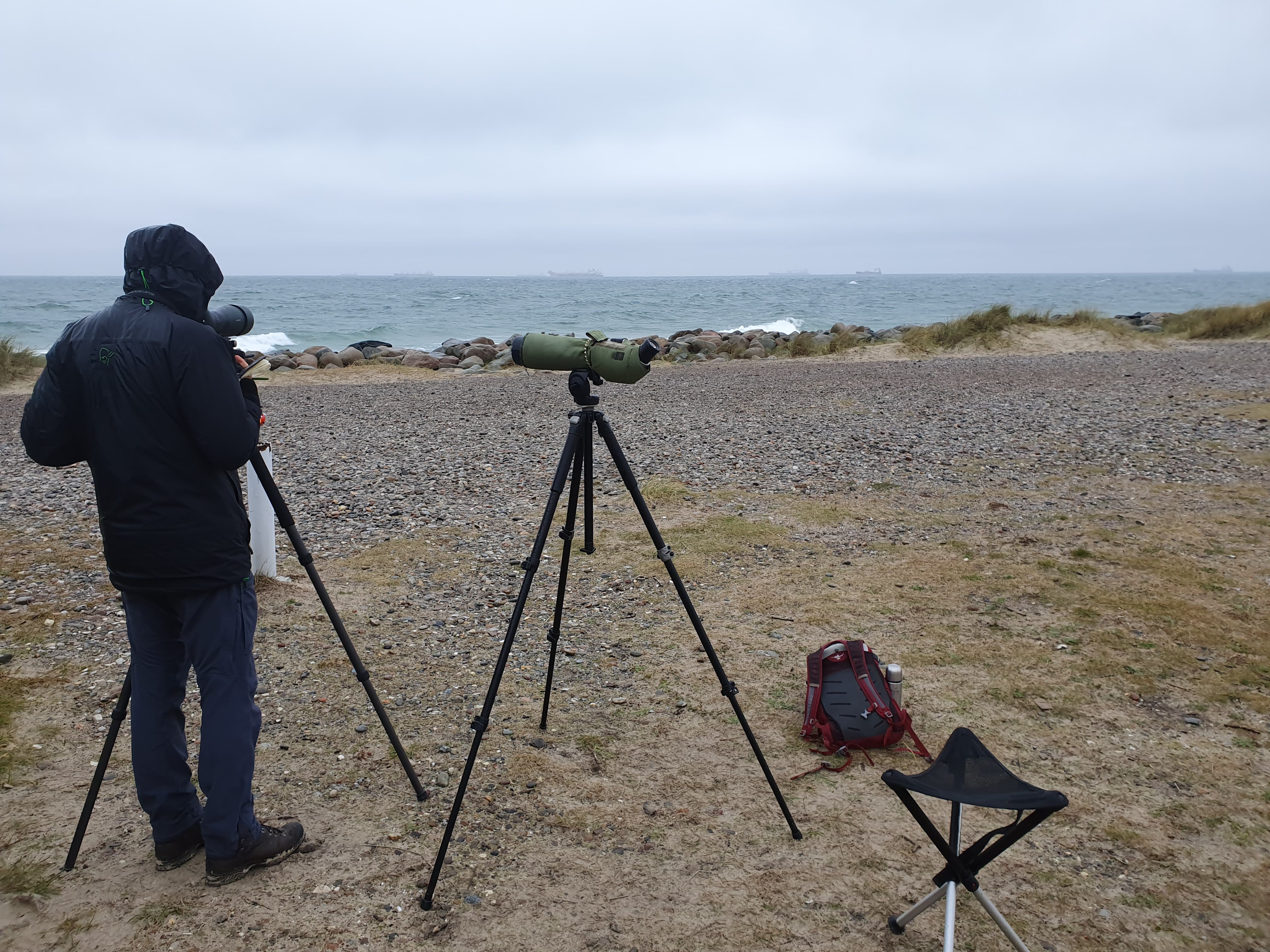 While the boys were out counting birds, Laia worked on the advertisment video for new volunteers. Later she, Esben and me opened our lab for an "open freezer" day, on which we present our work at the observatory and exhibit some of the dead birds we have in our freezer. These are birds that we or others find dead around Skagen and are kept for one of our dissection events. Despite the rain, several guests came to visit us!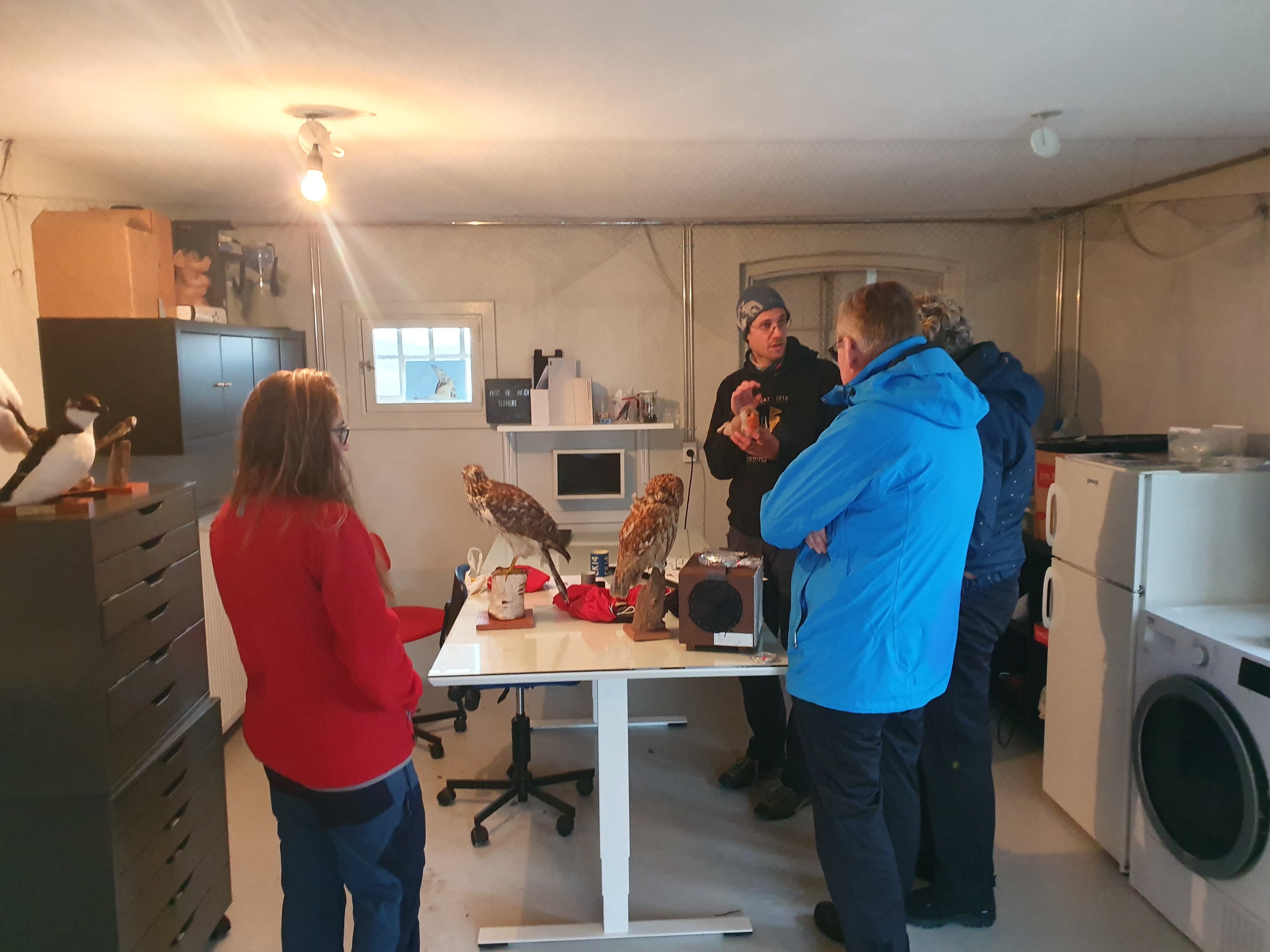 All the while, Judith and her family were on an bird (fugl) and moose (elg) excursion to Lille Vildmose. They were also hindered by the weather but found a kingfisher (isfugl) with a fish in its beak.
On the afternoon we were visited by Knud who shared some of his videos of rare bird species with us - again for the advertisment video for new volunteers.
In other new, pine grosbeaks (krognæb) are still in several flocks seen around the city. For example eleven in Vesterby at the station and 3 at the graveyard.
The rainy day continued uneventful with indoor work (especially the mentioned video - take a look on our facebook page to see it!) and a lemon (citron) soup for dinner created by Esben.
People: Christian Stolz, Judith Kloibhofer, Laia Soler Iglesias, Esben Elgaard Hansen, Vegard Stürzinger, Knud Pedersen, Alois, Franz & Johannes Kloibhofer