Her på Skagen Fuglestations blog bringes korte nyheder i dagbogsformat om hændelser på fuglestationen.

Se indlæg fra år: 2021 (229)2020 (282)2019 (304)2018 (261)2017 (247)2016 (2)(se alle)


Making the best out of a rainy day
mandag 4. november 2019
Another rainy morning – But we headed out to do observations anyway because the birds are still flying ;). Chris, Laia, Esben and Vegard went to Northstrand for observations and despite the cold and rainy weather they saw a lot of ducks. For example Common Goldeneyes (Hvinand), Long-tailed Ducks (Havlit) and Eurasian Wigeons (Pibeand). Furthermore they had 328 migrating Whooper Swans (Sangsvane) and two Black Guillemots (Tejst).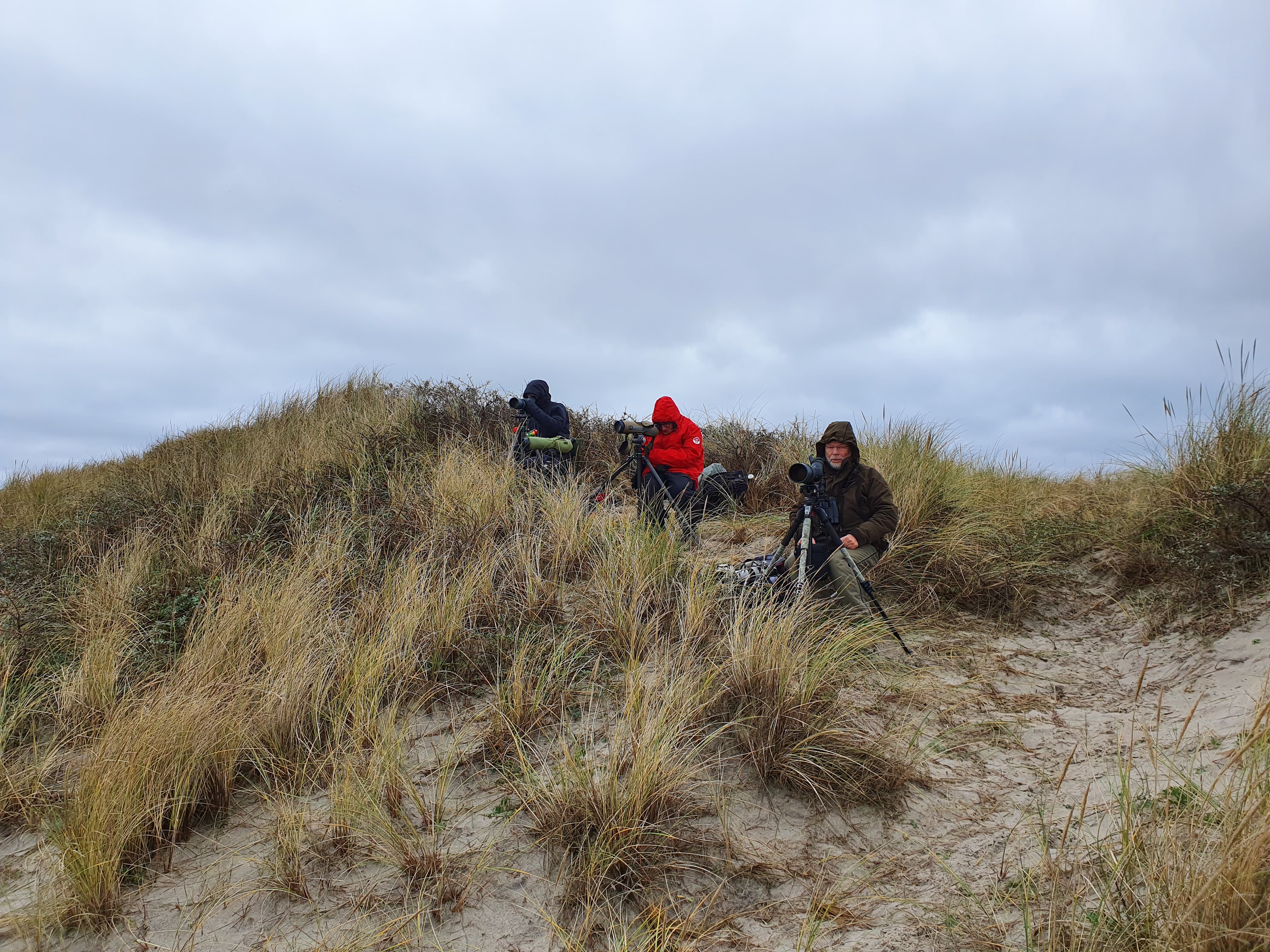 Afterwards they prepared the Lighthouse Garden (Fyrhaven) for the wintering feeding of birds. Therefore they were removing the grass next to the net and put the seeds their on the ground. Our new guests for this week, Pennille and her three children, were also helping a lot. The boys had a lot of fun and of course as soon as we were finished we had a "grassfight" together with the kids.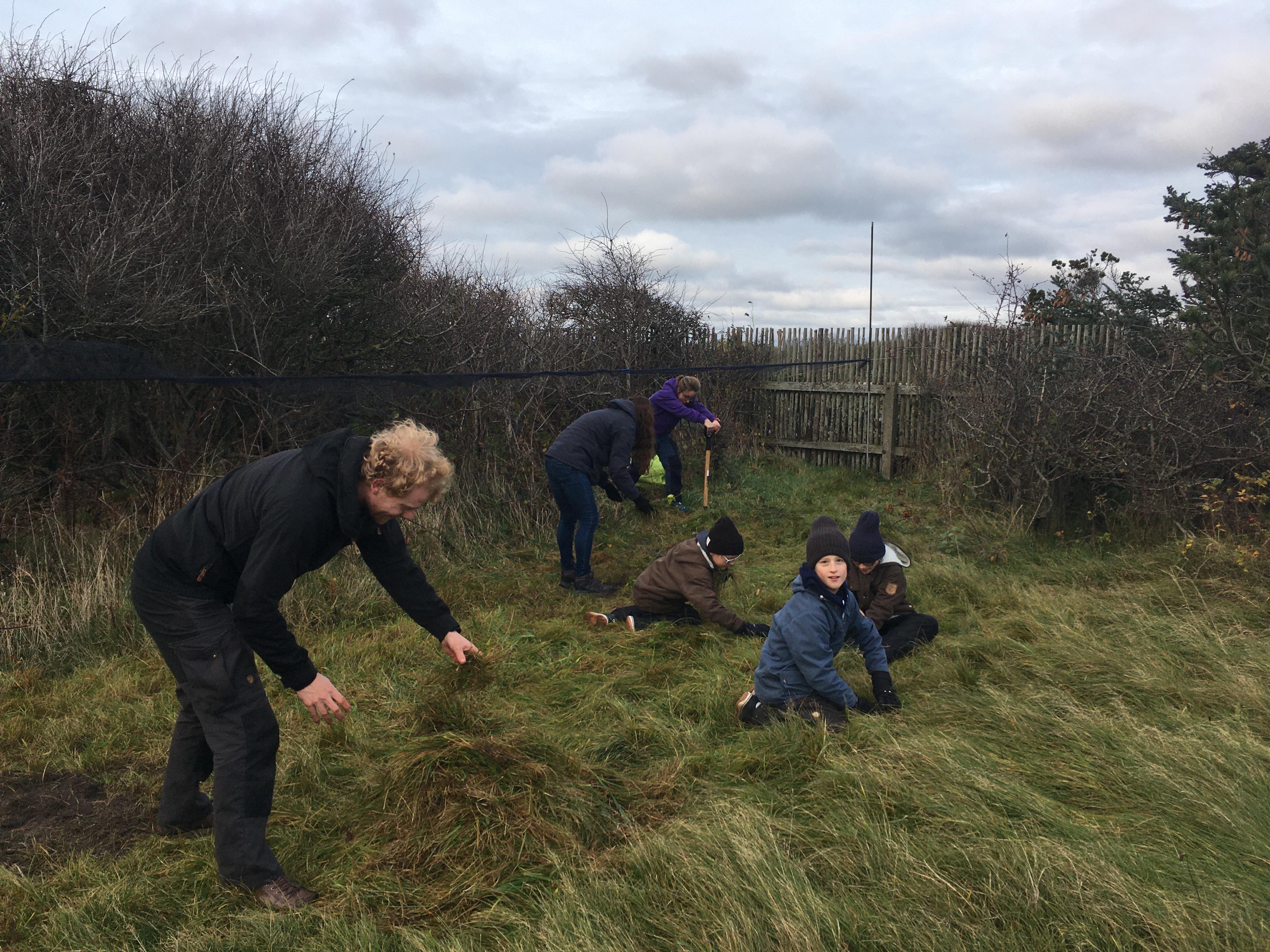 I had a day off today and were staying in Lille Vildmose over night. In the morning we went out early to search for moose. It felt like a safari to go up and down the streets and search for them mostly out of the car. Unfortunately we could not find them. I guess they also were a little bit disappointed from the cold, rainy and windy weather and were hidding somewhere in the forests. But I spotted a Deer (Hjorte) and we saw many Whooper Swans (Sangsvane), a very close Great Grey Shrike (Stor Tornskade) and a Northern Lapwing (Vibe). After saying goodbye to my family I went back up to Skagen by train.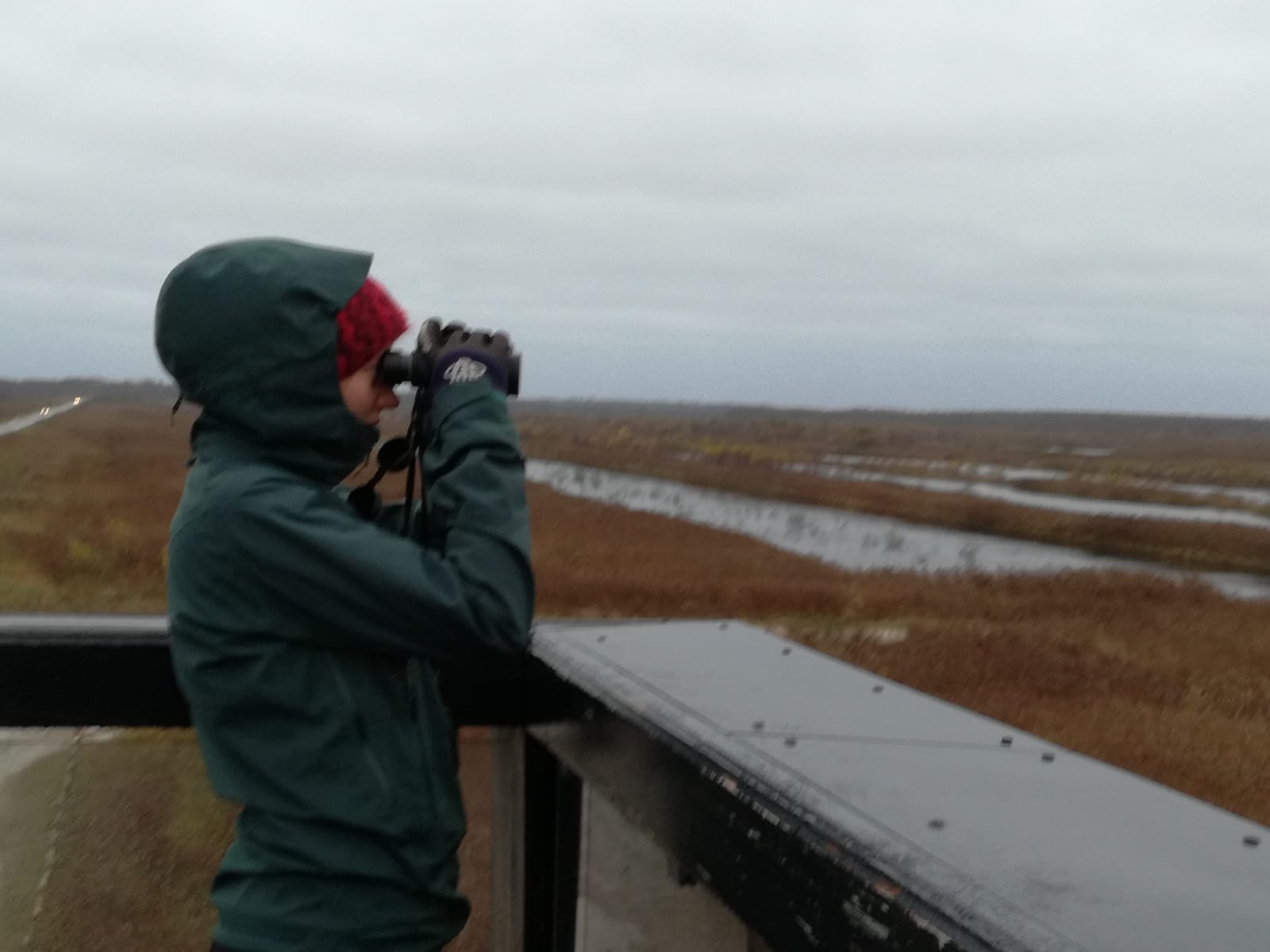 In the afternoon Chris and Vegard did a roadtrip to Vestby Strand, Sandy Church and Skagen Harbour to do some sightseeing and finding some nice birds. The highlight was a roosting guillemot on Vestby Strand. When they came back they saw that the door to Birders' Club is kind of broken and fixed it again. Now you can enter Birders' Club again. Before it was getting dark again they went out to Sardinkrattet to collect our boxes for the bird feeding.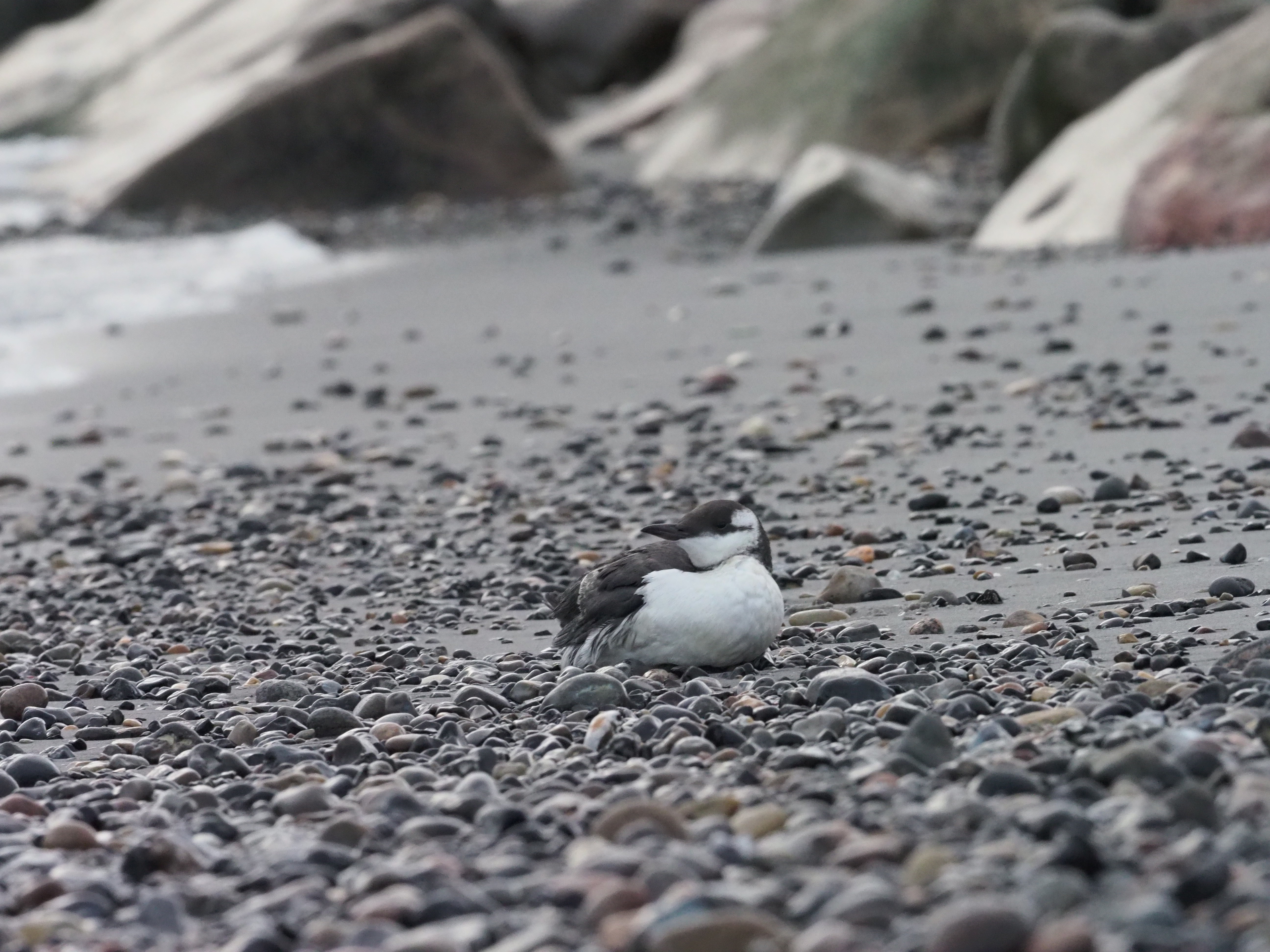 The Pine Grosbeaks (Krognæb) are still in the area. Today there were 10 seen in town next to the stadion and 12 out at the tip.
After a nice dinner, prepared by Laia, the others went out to Bankesmarker to catch Woodcocks (Skovsnepper). Lets see what they find.
People: Simon S. Christiansen, Christian Stolz, Judith Kloibhofer, Laia Soler Iglesias, Esben Elgaard Hansen, Vegard Stürzinger, Knud Pedersen, Alois, Franz & Johannes Kloibhofer, Pernille Roed, Andreas, Nikolaj & Simon.