Her på Skagen Fuglestations blog bringes korte nyheder i dagbogsformat om hændelser på fuglestationen.

Se indlæg fra år: 2021 (229)2020 (282)2019 (304)2018 (261)2017 (247)2016 (2)(se alle)


Winter is coming
onsdag 6. november 2019
The day started with Judith and Esben going to open the nets at Kabeltrommelkrattet. After that, Christian and I joined to do the observations at Kabeltrommelkrattet (and help with the ringing if needed) being able to count seabirds and also overland migrations.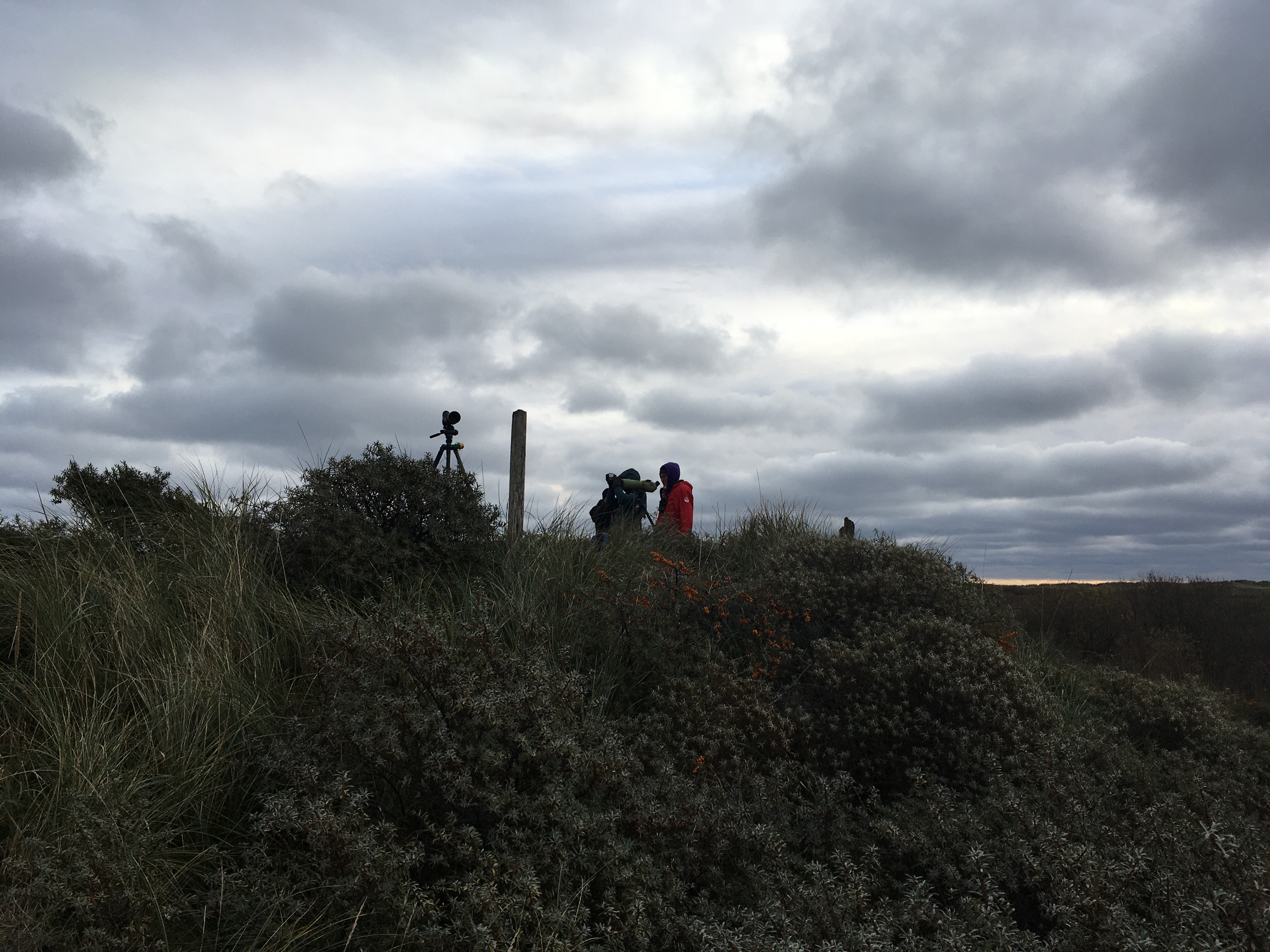 It was really cold today but this didn't stop us in our tasks. Although the morning was slow (we caught mostly recaptures) and we closed the nets early.
After the closing, Christian stayed there and finished the countings about one hour later. The highlights of today were the high numbers of Shore Larks (Bjerglærke) and also the Eurasian Siskin (Grønsisken).
Penille, Andreas, Nikolaj & Simon saw a seal on their way to the beach.
I went back with the others to open the nets in Fyrhaven and we continued with the ringing (there was also slow so we closed at 14:00h).
We were sewing the nets from Sardinkrattet in between the rounds and, we managed to finish 3!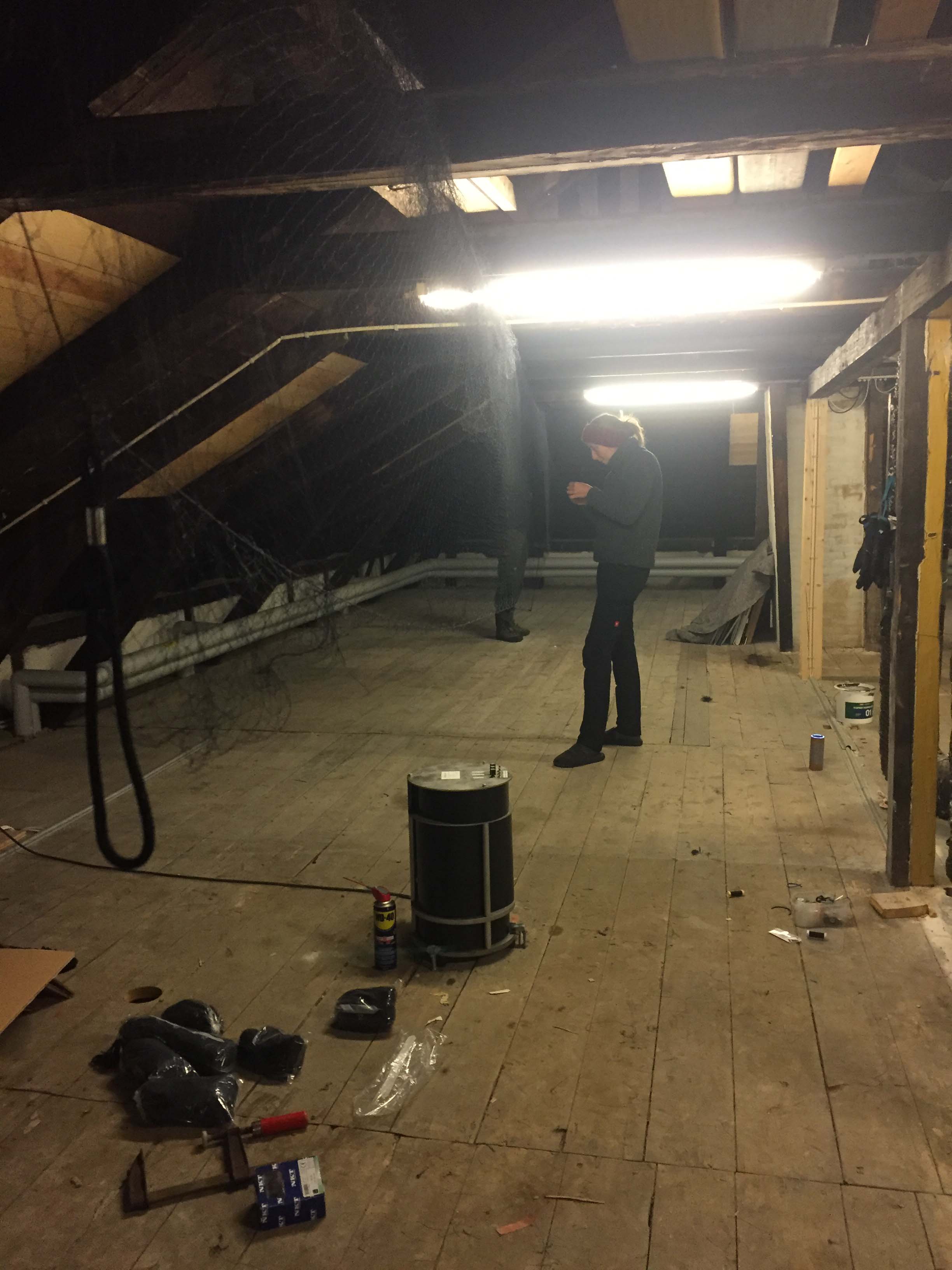 Rita also came this morning and cleaned our apartment (all was shining after she finished!) and she gave us these nice gifts. Thank you Rita!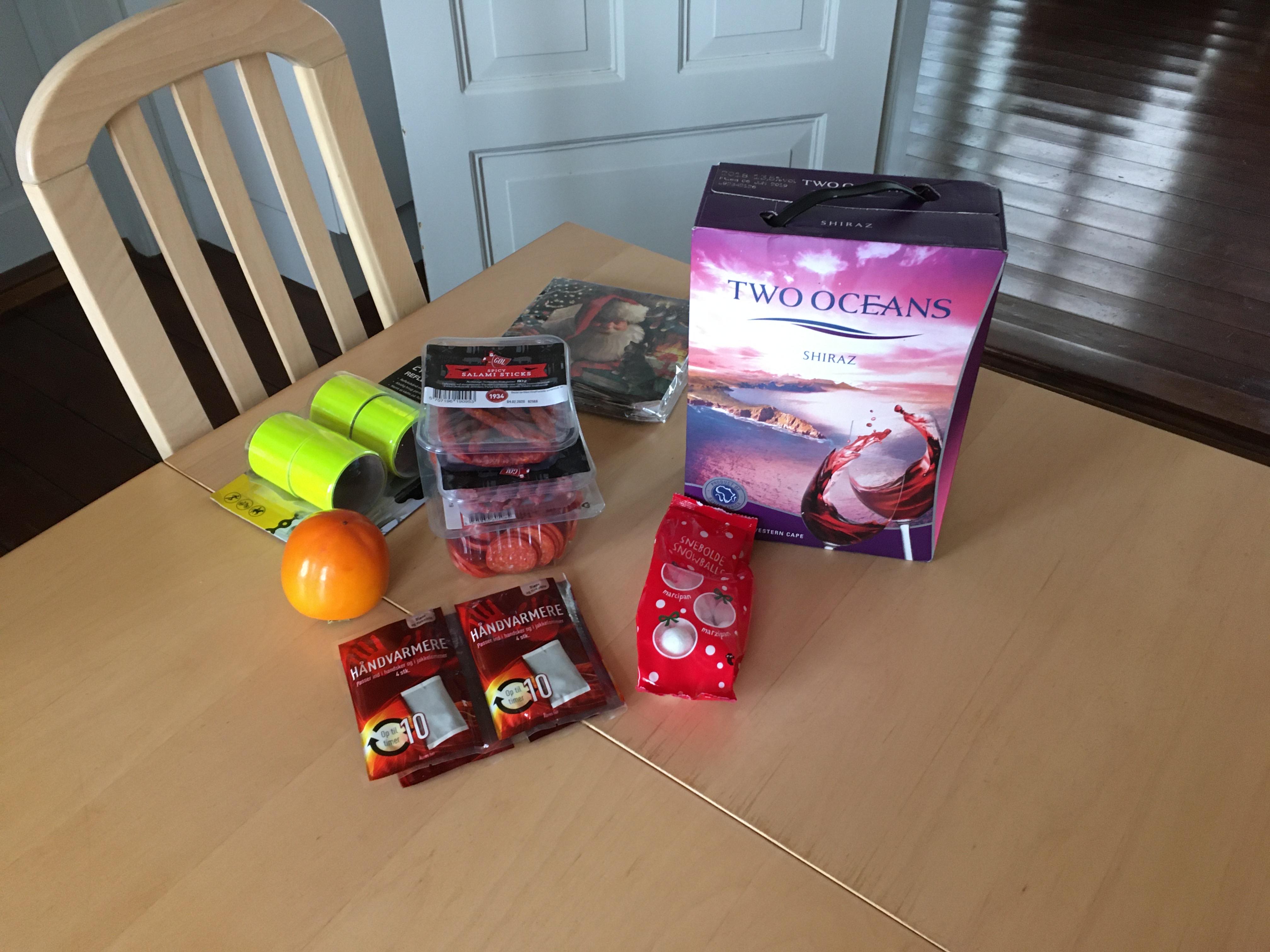 Judith taught Austrian to Esben and then they asked me about counting in Spanish while entering the ringing data. They counted really well (almost no Italian numbers in between the Spanish numbers of the countings ;) ).
A friends' board meeting took place in the evening and they give us cookies!

Ringmærkning (Kabeltrommelkrattet, Fyrhaven):
Gærdesmutte - 2
Rødhals - 2
Vinrossel - 1
Lille Dompap - 2
Total: 7
People: Simon S. Christiansen, Christian Stolz, Judith Kloibhofer, Laia Soler Iglesias, Esben Elgaard Hansen, Rita Pate, Jørgen Kabel & Igor, Pernille Roed, Andreas, Nikolaj & Simon, the friends of the Bird Observatory.