Her på Skagen Fuglestations blog bringes korte nyheder i dagbogsformat om hændelser på fuglestationen.

Se indlæg fra år: 2021 (202)2020 (282)2019 (304)2018 (261)2017 (247)2016 (2)(se alle)


What a stormy day
tirsdag 12. november 2019
All of us headed out for observations in the morning. Even with a very windy weather (15m/s) we were very motivated to find some cool birds over the sea. After being unlucky with finding a sheltered place around the lighthouse we went to the Kattegat-Bunker a little bit further north. But even there it was really hard to find a calm place to seat down. We started the bird watching anyway and found a lot of Guillemots (Lomvie) and Razorbills (Alk) and some nice close Kittiwakes (Ride). The highlight was a Little Alk (Søkonge) migrating north.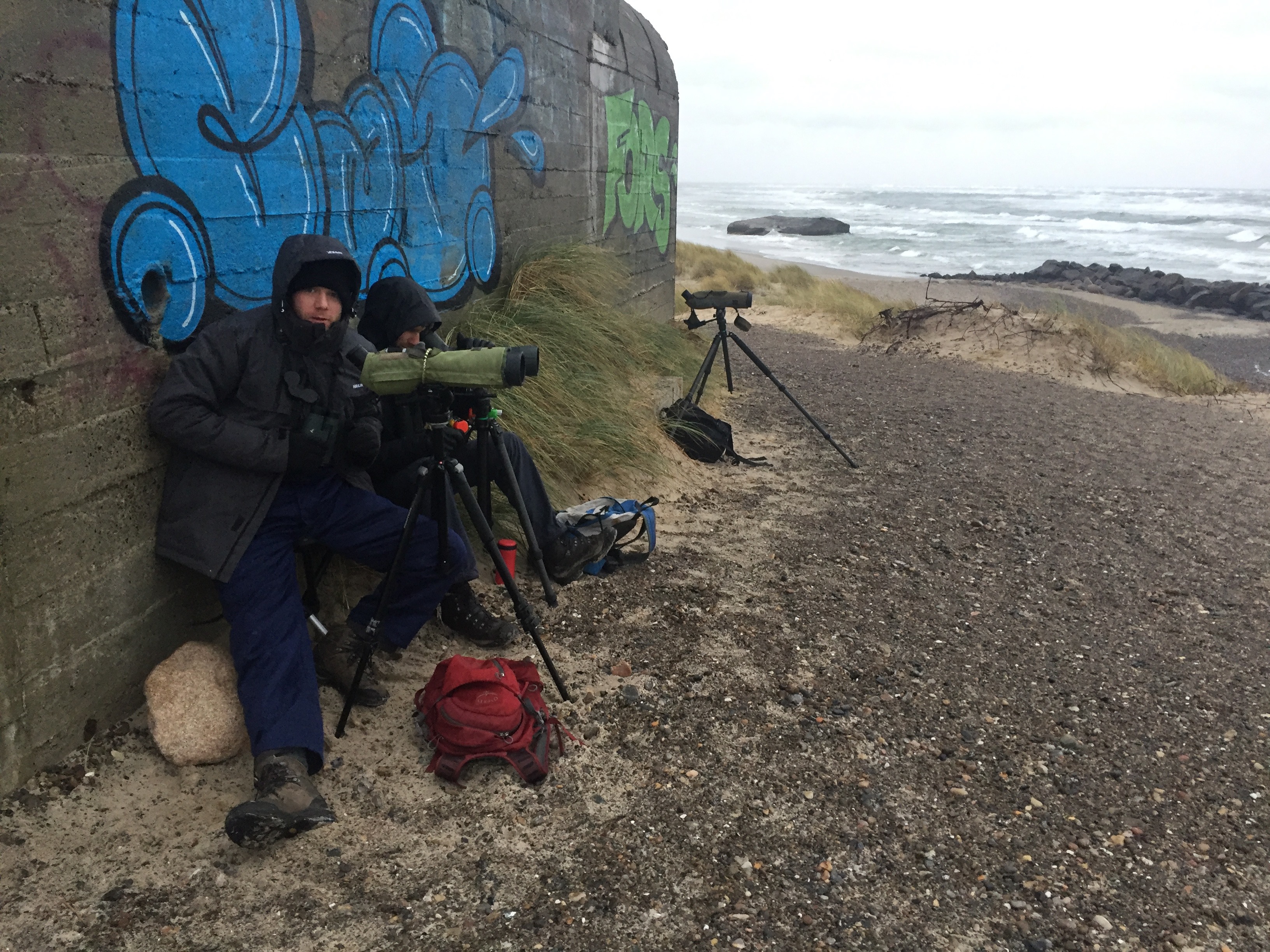 The windy and rainy weather didn't make it easy to keep the telescope still and dry. So, I gave up early and left the others to go back in the cosy apartment. Laia was following very soon. Chris and Esben stayed out there longer, but as soon as it started raining completely they also decided to come back.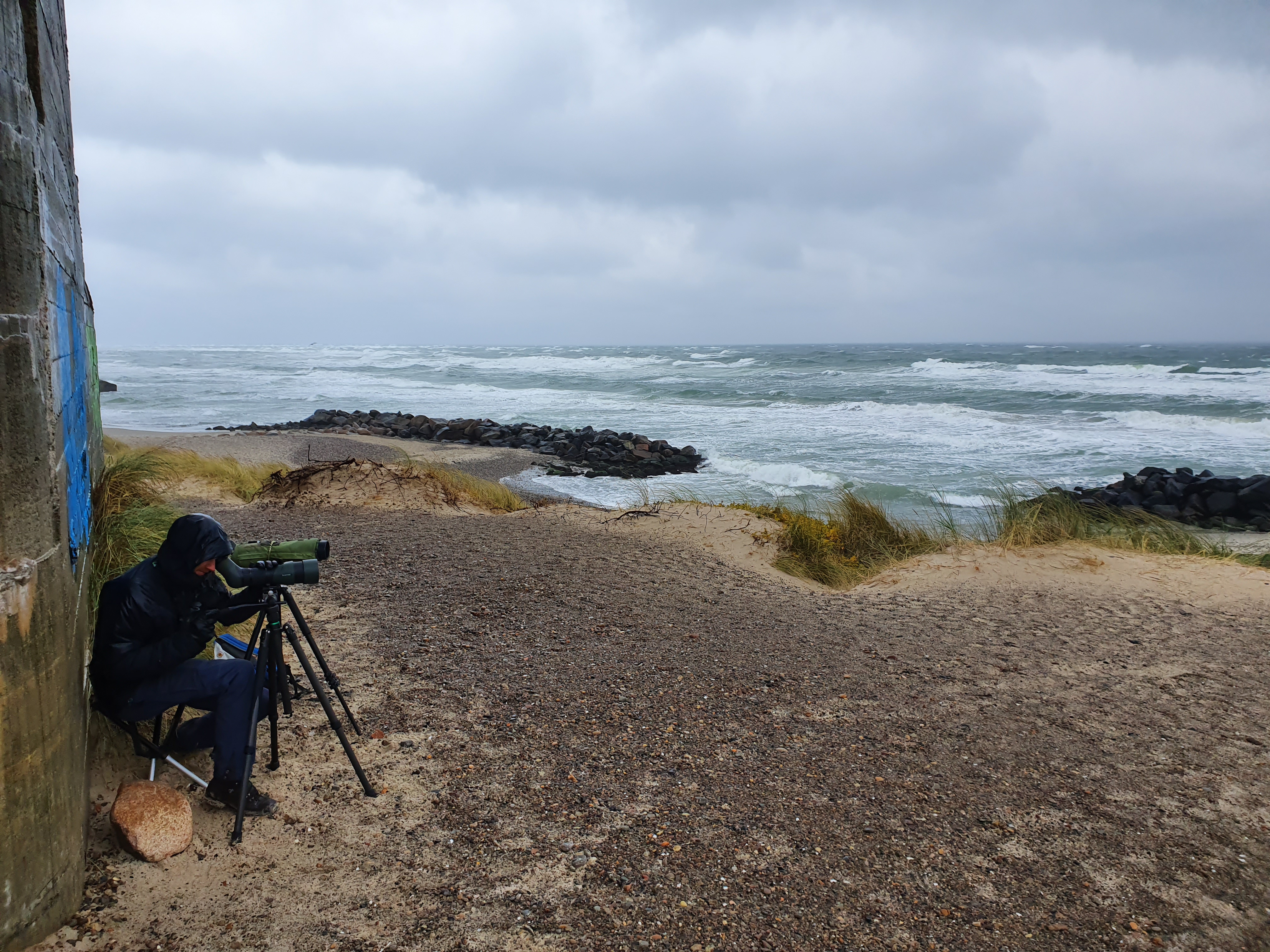 Back at the station Chris searched for a place to continue the countings and he was happy with using the window in our entrance. So he could stay inside in the dry and warm room and was still able to see all the migrating birds over sea. At the same time Knud was out at Northbeach (Nordstrand) to do the migration counts there. His highlight was a Great Northern Diver (Islom).
After this exciting morning it was time to clean the station again. Unimaginable that it is already dirty again only after one week, but with so many diligent workers during the whole week also some dust and dirt is appearing. This time we also sorted and cleaned the attic. Nice to have more space up there after we removed all the old furniture two days ago.
We also sent the collected snails and mussels to the University of Aarhus today. We are already looking forward to hear if they find environmentally dangerous chemicals in their bodies. As they are filter feeders they aggregate these substances out of the water in their body.
People: Simon S. Christiansen, Christian Stolz, Judith Kloibhofer, Laia Soler Iglesias, Esben Hansen, Knud Pedersen.