Her på Skagen Fuglestations blog bringes korte nyheder i dagbogsformat om hændelser på fuglestationen.

Se indlæg fra år: 2021 (202)2020 (282)2019 (304)2018 (261)2017 (247)2016 (2)(se alle)


Busy times also on rainy days
lørdag 16. november 2019
Another stormy and rainy morning. Due to the weather the ringing was cancelled but we were still out for doing observations. Laia, Yotam Ole Zoltan and Chris started with sunrise and found a sheltered place just next to the lighthouse. The wind and rain did not prevent Chris of doing migration countings for four hours. The others came back a little bit earlier to warm themselves up. The highlights of the observations were six Little Alks (Søkonge). Furthermore, they counted a very high number of Razorbills & Guillemots (Alks & Lomvies) with 2517 in total and also the number of Red-throated Divers (Rødstrubet Lom) with 62 individuals was very good. Yotam was very happy to see so much going on over sea and saw a lot of new species for him, as there are not the same species in Israel.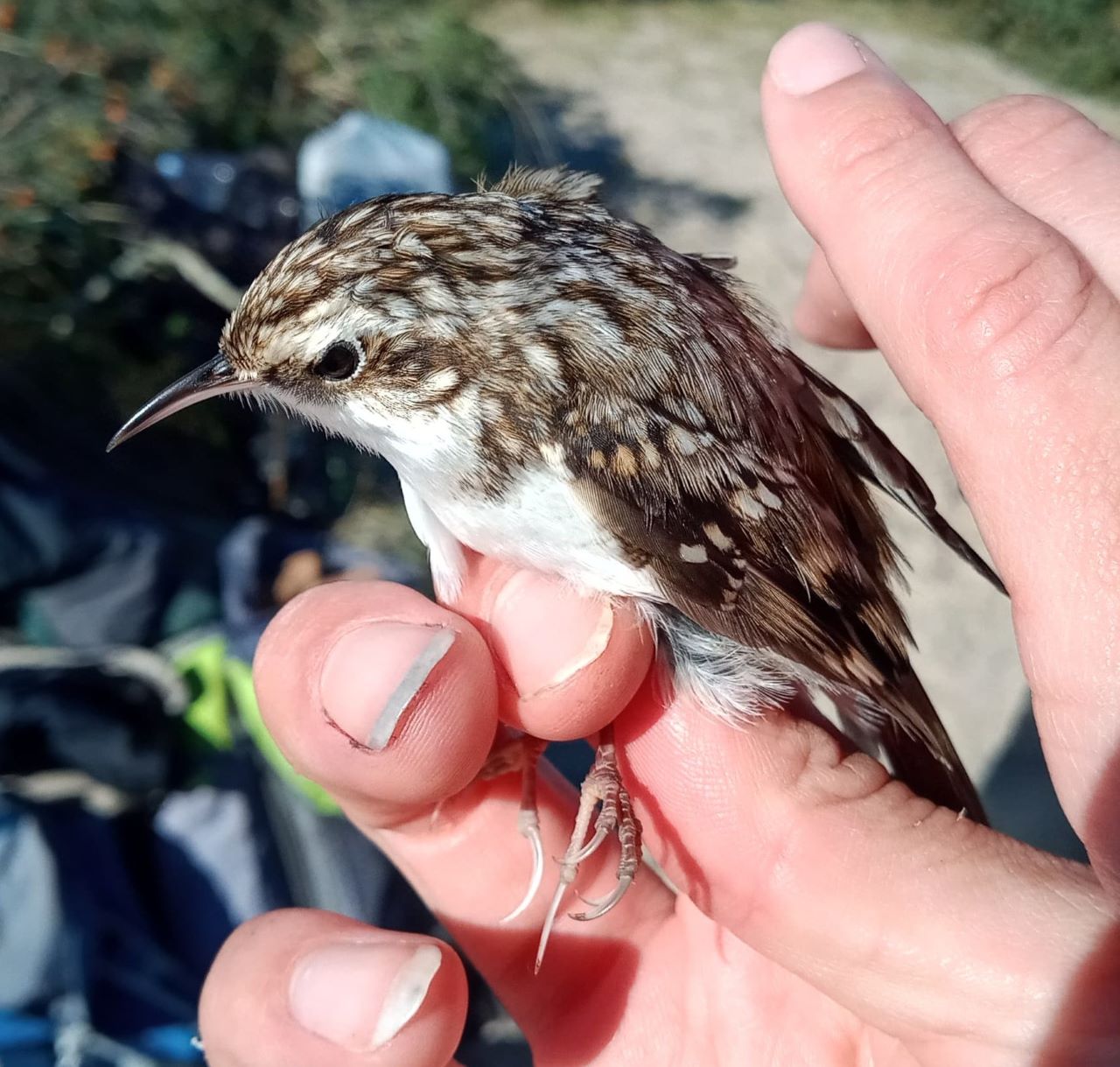 In the meantime, Esben went down to the Laboratory to fix our bird boxes. We use them during ringing when we have many birds in one round. Then we can put all birds of one species into this box and not so many bags are needed and we can ring them in one row without having to change the ring sizes. I used the indoor time to continue my work on the herbarium and managed to finish the descriptions and translations of the plants.
In the afternoon we had a children group from a hospital visiting. Of course, they were welcomed with getting ringed with a bird-bracelet. This allowed them to go up to the lighthouse and to get some additional information about the bird species that they had chosen in the exhibition. Lene explained them some general stuff about the Grey Lighthouse and also about the bird station and showed some stuffed birds and they drew some of our colouring pages of birds. To give them something with them that reminds them on this nice visit they could choose a small thing from the shop and a brochure made for kids about birds.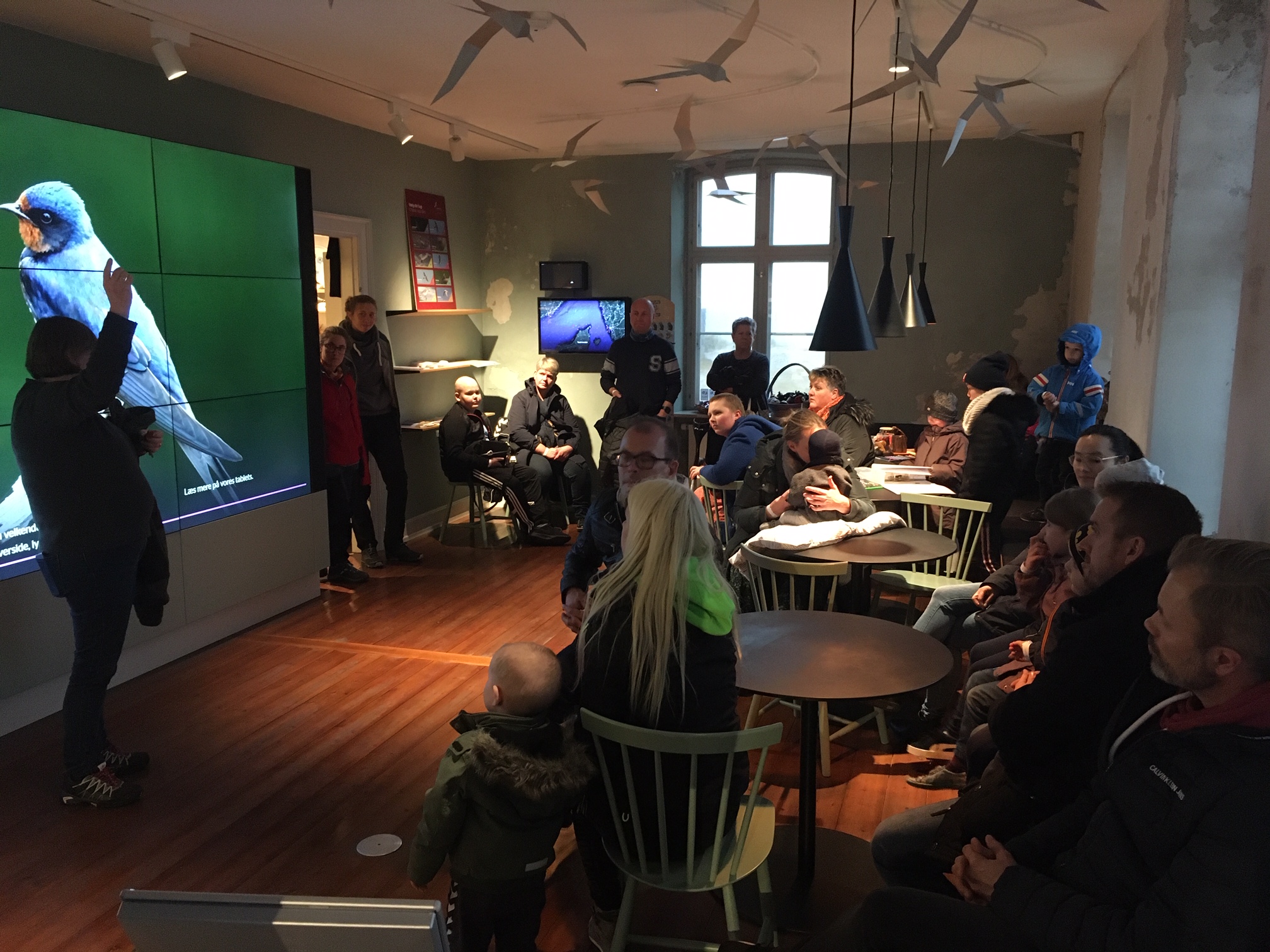 After putting all the stuff back Esben, Laia, Yotam and me decided to go up the lighthouse. Yotam was very fascinated by the cool idea that the stairs are numbered and on some stairs this number is used to tell some funny facts about birds. On top of the lighthouse it was very windy but we still had a nice view around. And finally Laia managed to go up there after an already 2 months long stay.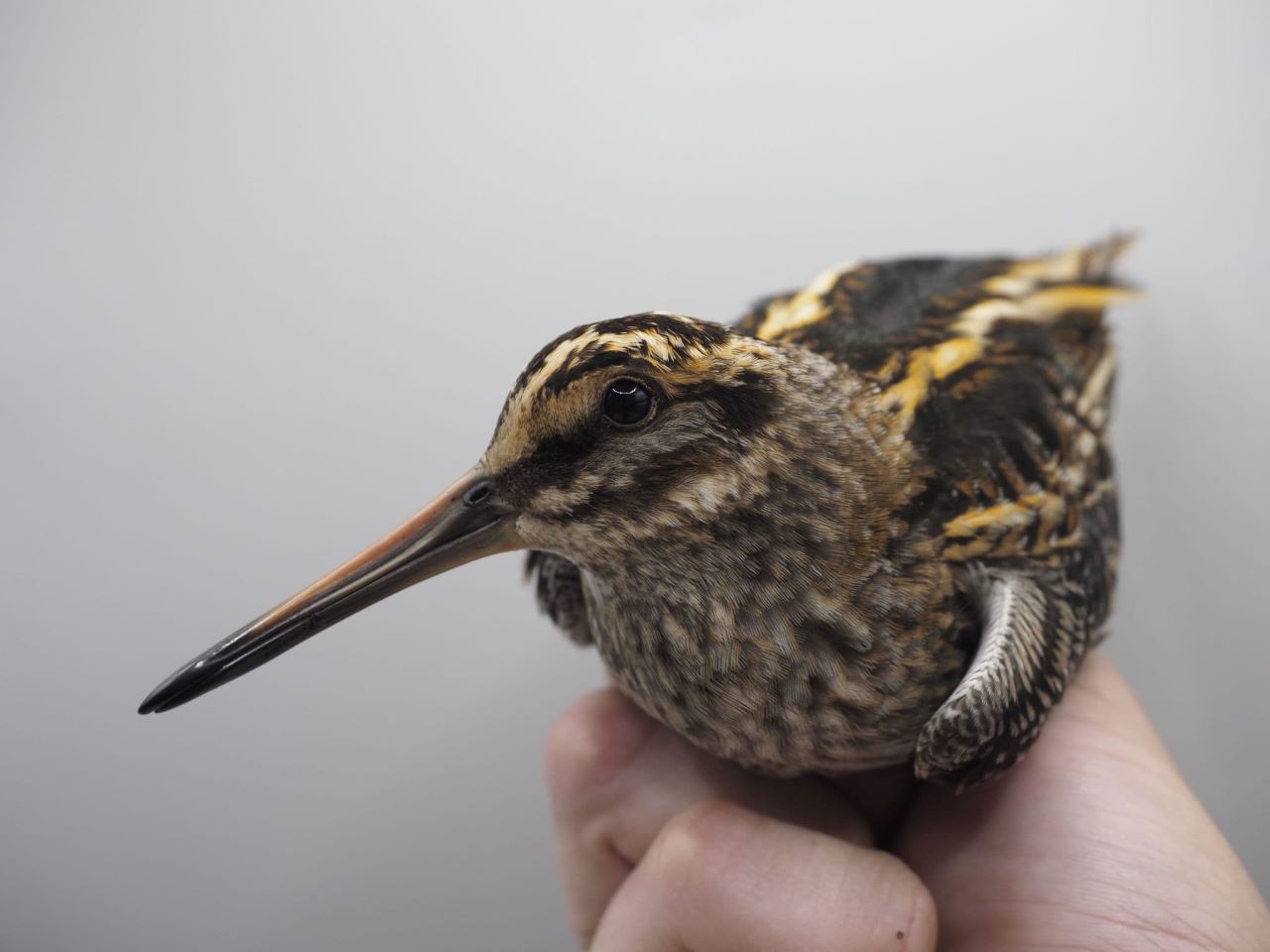 In the evening it's again time to catch some Woodcocks (Skovsnepper). As we were so lucky to catch two yesterday everybody is very motivated to try it again. Esben even read in the book 'Bird trapping and bird banding' from Hans Bub about the best techniques. So wish us good luck that it works again.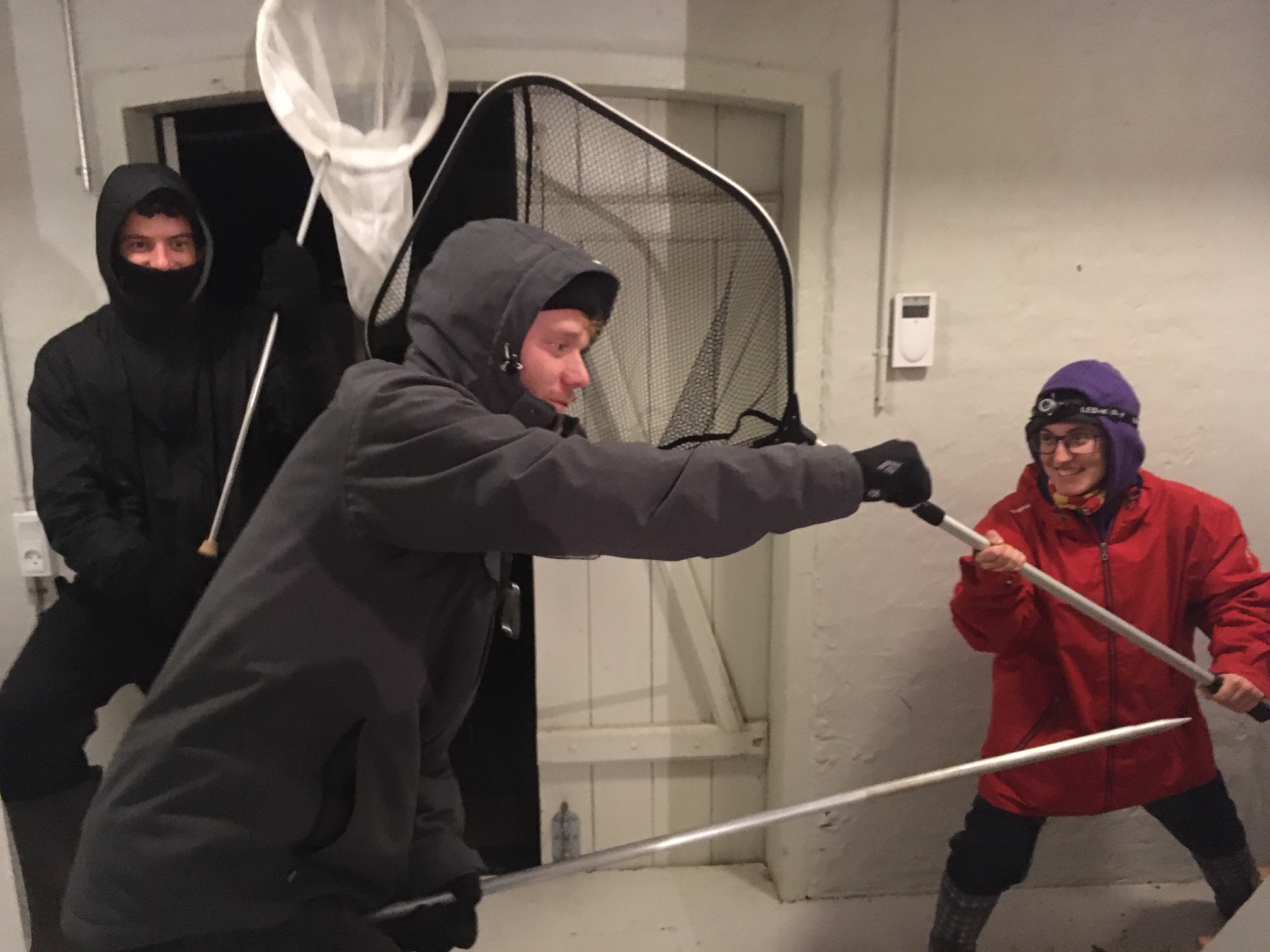 Our stations hosts the Danish rarity committee this weekend. After they used some time in the morning to do observations, where they found Pine Grosbeaks (Krognæb) in the city, they started their meeting. The main topics today were Brünnich's Guillemots (Polarlomvien), Subalpine Warbler (Hvidskægget Sanger) and Pine Grosbeaks (Krognæb). And the discussions, presentations and talks are still going on and will probably last till late in the evening.
People: Simon S. Christiansen, Christian Stolz, Judith Kloibhofer, Laia Soler Iglesias, Esben Hansen, Yotam Lehnardt, Flemming & Christl, Lene Kappelborg, Rarity committee, Ole Zoltan.