Her på Skagen Fuglestations blog bringes korte nyheder i dagbogsformat om hændelser på fuglestationen.

Se indlæg fra år: 2021 (202)2020 (282)2019 (304)2018 (261)2017 (247)2016 (2)(se alle)


Starting to shut down Kabeltrommelkrattet
mandag 18. november 2019
The day started with Simon's dream... He dreamt that we caught 2 owls during yesterday's night catching but then he realized that we didn't... He was really disappointed about that and started to do some indoor work. He also prepared some things for a course that will take place during this week.
Christian, Judith and I went to open the nets. We had to find shelter between the bushes due to the strong wind in our usual place. Today was a quiet morning before the rain started and we managed to ring 4 new birds and 2 recaptures (2 birds for each ringer).
After looking several times the radar and the clouds approaching us, we decided to close the nets early and take down the 3 nets we decided that have priority to be fixed (we need them to be dry when we take them down). We just managed all of it on time and the rain started just after we close the nets and put those 3 nets down. Despite the rain, it was a really nice morning.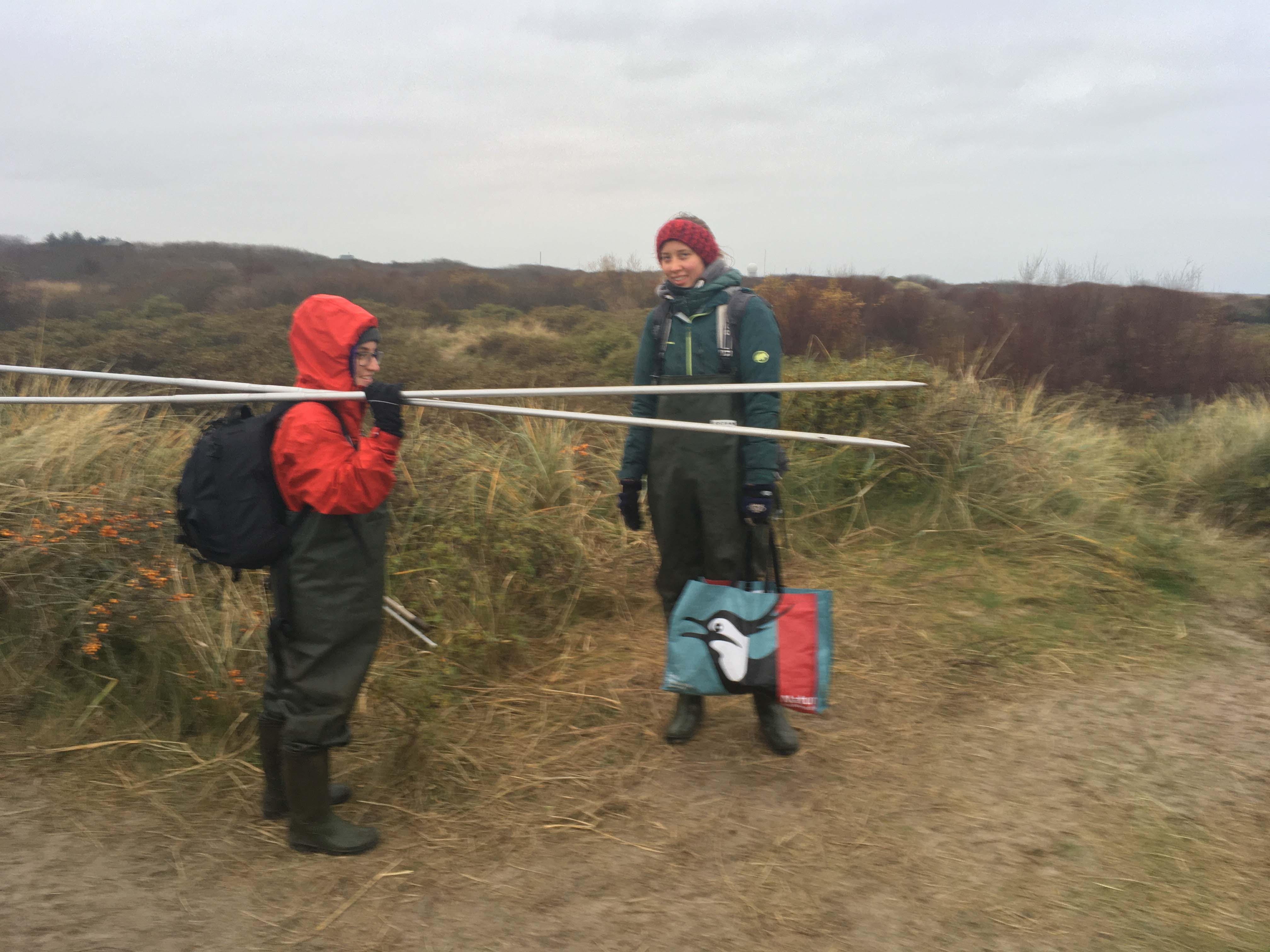 Meanwhile, Yotam and Esben were doing observations at Northbeach with Knud. Their highlights were the Little Auks (Søkonge) and a Great Northern Diver (Islom) today really close to them. Yotam was really happy to see 45 Snow Buntings (Snespurv) on the beach.
All in all, the day was really nice before the rain started.
After having lunch we sewed the 3 nets and suddenly was time for dinner.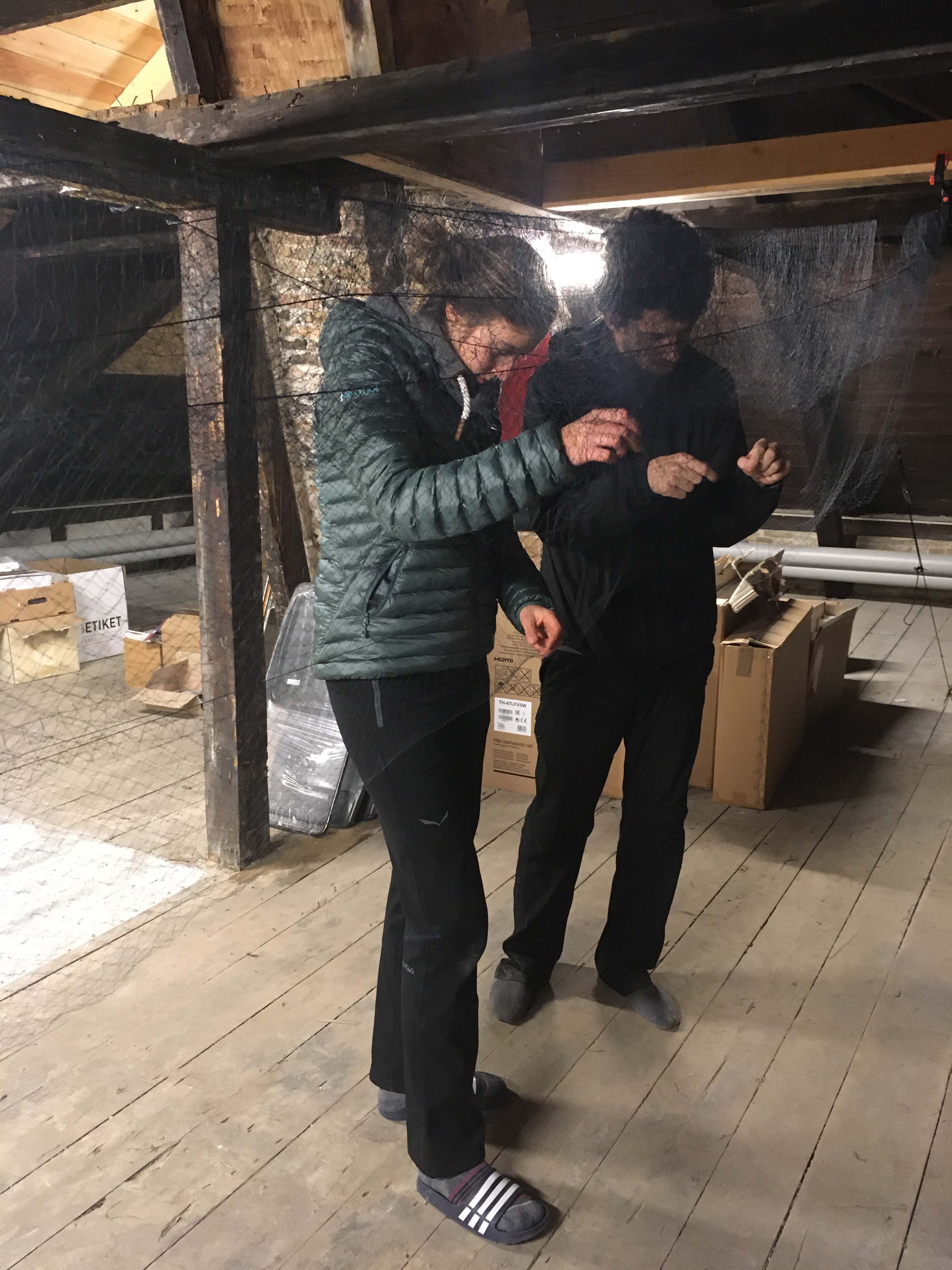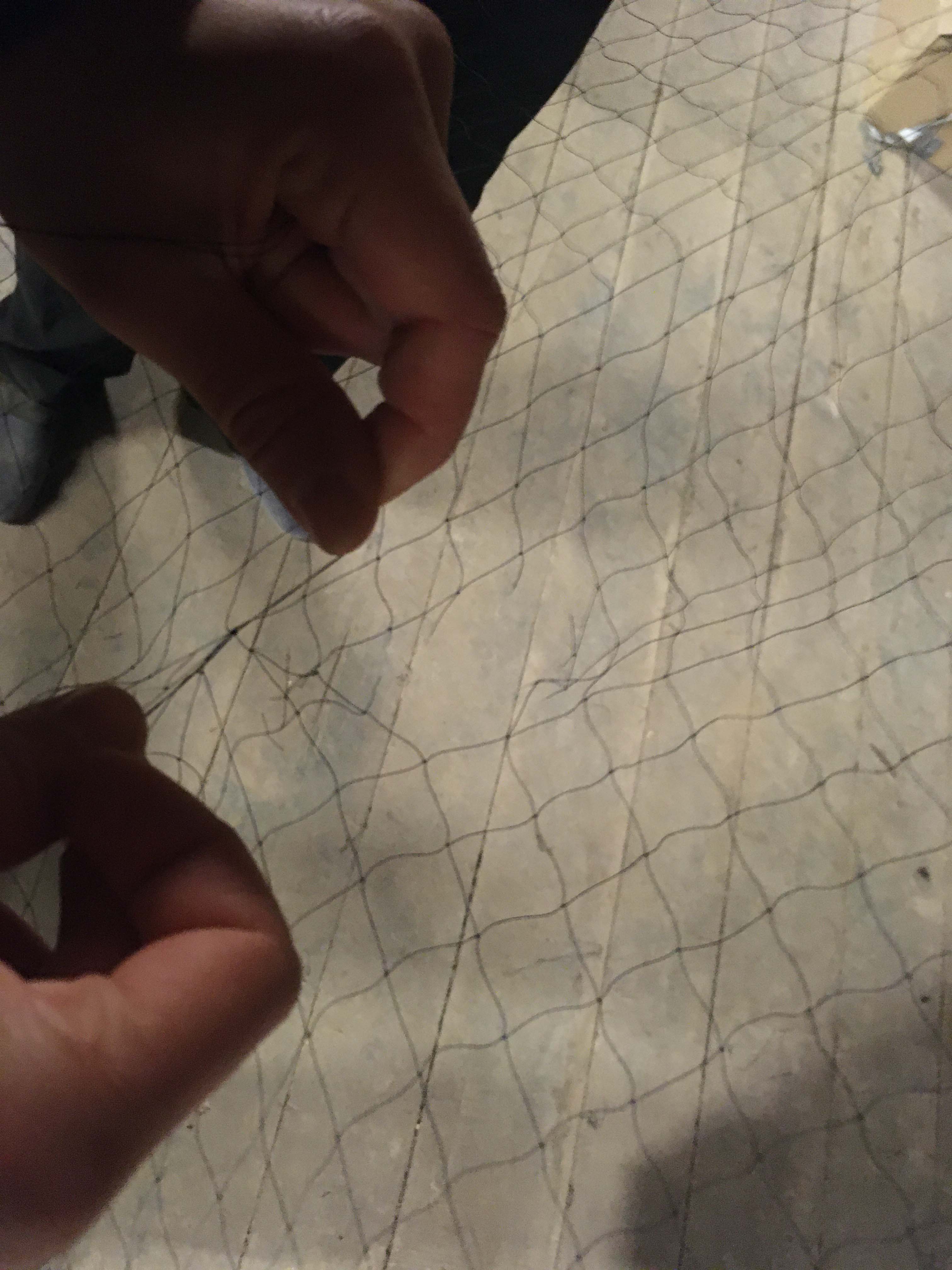 When we finished eating, Judith and Esben went night catching but unfortunately, they didn't catch any birds.
At the same time, Simon and Yotam started to watch a football match.
Ringmaerkning (Kabeltrommelkrattet):
Sjagger - 1
Blåmejse - 1
Rødhals - 2
Total: 4
People: Simon S. Christiansen, Christian Stolz, Judith Kloibhofer, Laia Soler Iglesias, Esben Hansen, Yotam Lehnardt, Knud Pedersen and Nullermand.