Her på Skagen Fuglestations blog bringes korte nyheder i dagbogsformat om hændelser på fuglestationen.

Se indlæg fra år: 2021 (202)2020 (282)2019 (304)2018 (261)2017 (247)2016 (2)(se alle)


Skagen Birdobservatory goes Oceanarium
tirsdag 19. november 2019
Strong winds prevented us from ringing today, so we split up for seabird observations. Esben and Knud went out to Northbeach (Nordstrand) and Laia and me stayed to cover the migration over Kattegat at the Grey Lighthouse (Det Grå Fyr). Yotam went to Grenen to do diverse observations and exploring the possibilities to catch water pipits (bjergpiber) at Grenensøen. Judith did plants. Simon was in a meeting with Flemming, Christel and Lene.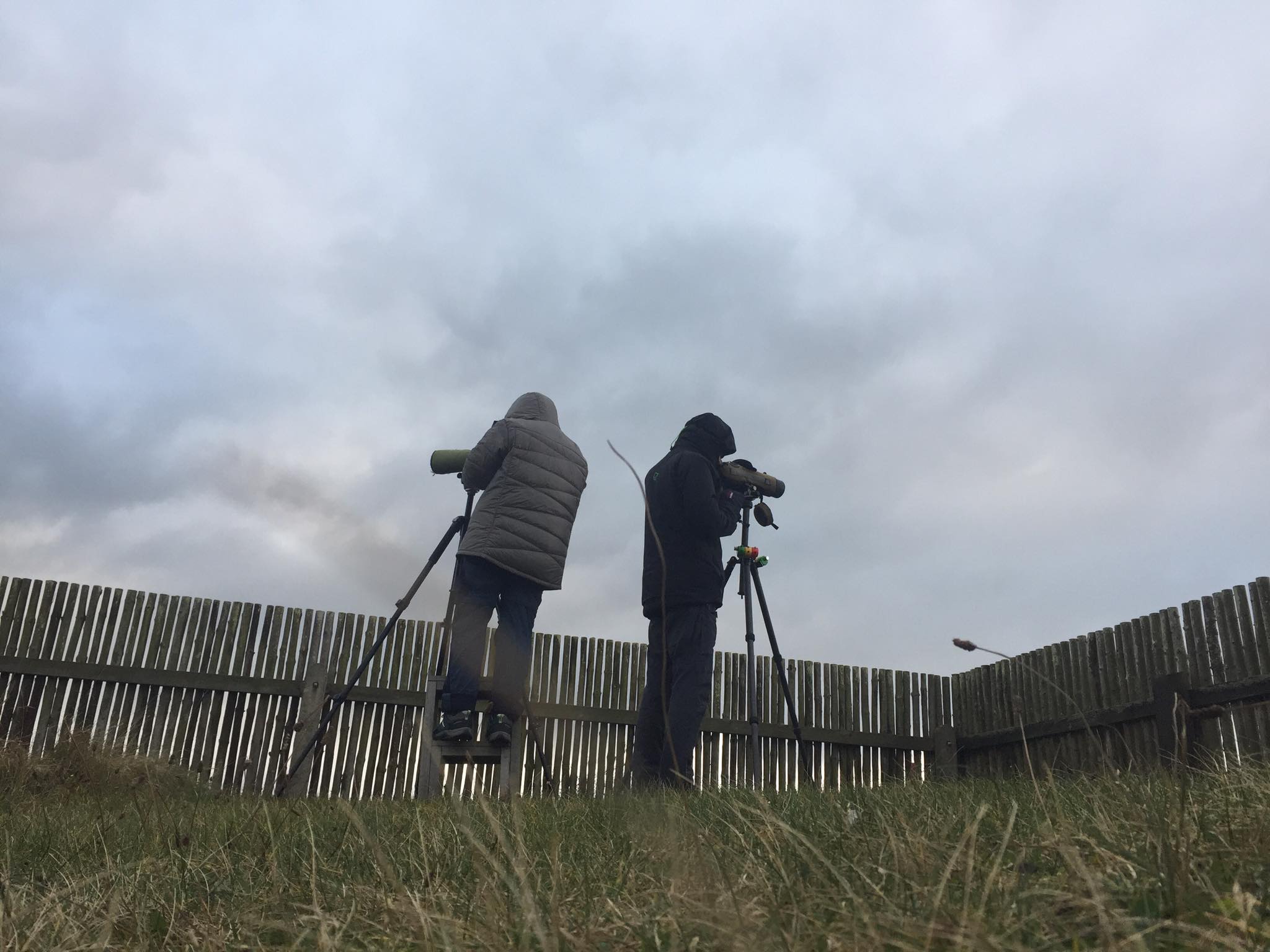 Observations from The Grey Lighthouse (Det Grå Fyr)...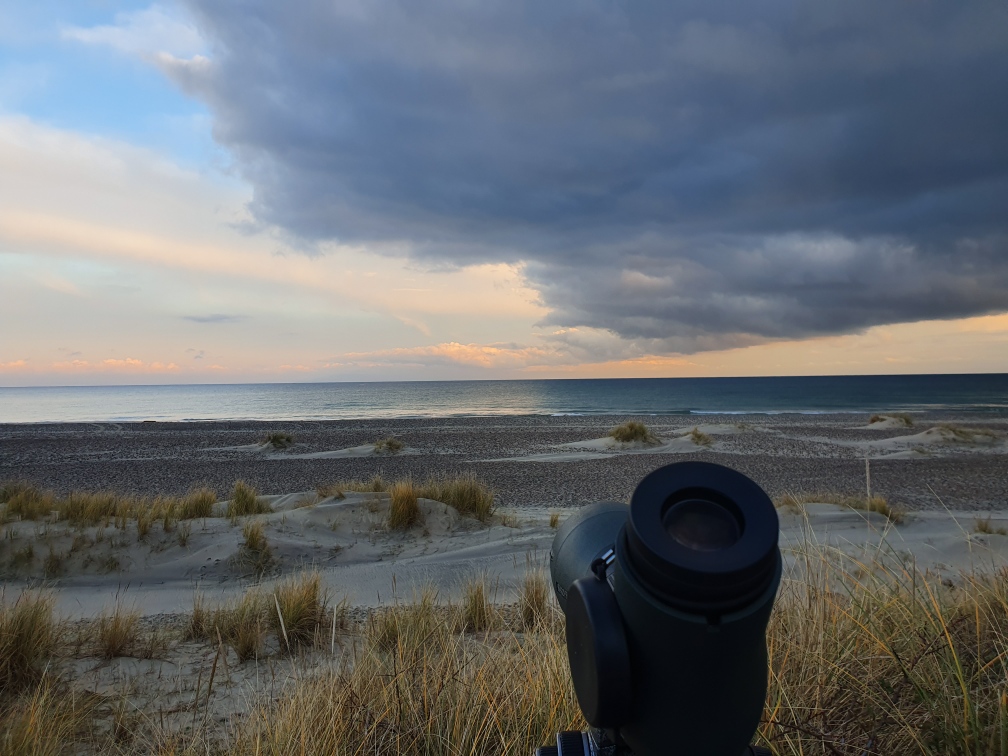 ...and from Northbeach (Nordstrand)
The highlights of the morning observations were 5 little auks (søkonge) from Northbeach and one at the Grey Lighthouse, 20 carrion crows (sortkrage) and 12 water pipits (bjergpiber) at Grenen and 5 long-tailed ducks (havlit) at the Grey Lighthouse.
The morning was rather short today, because we left for an excursion to Hirtshals and the North Sea Oceanarium (Nordsøen Oceanarium). Anders, who works there as a teacher, had invited us to come and look at something else than birds for a change. So the entire team plus Frede went to the aquarium today. We were introduced to Anders' work and a short look behind the scenes.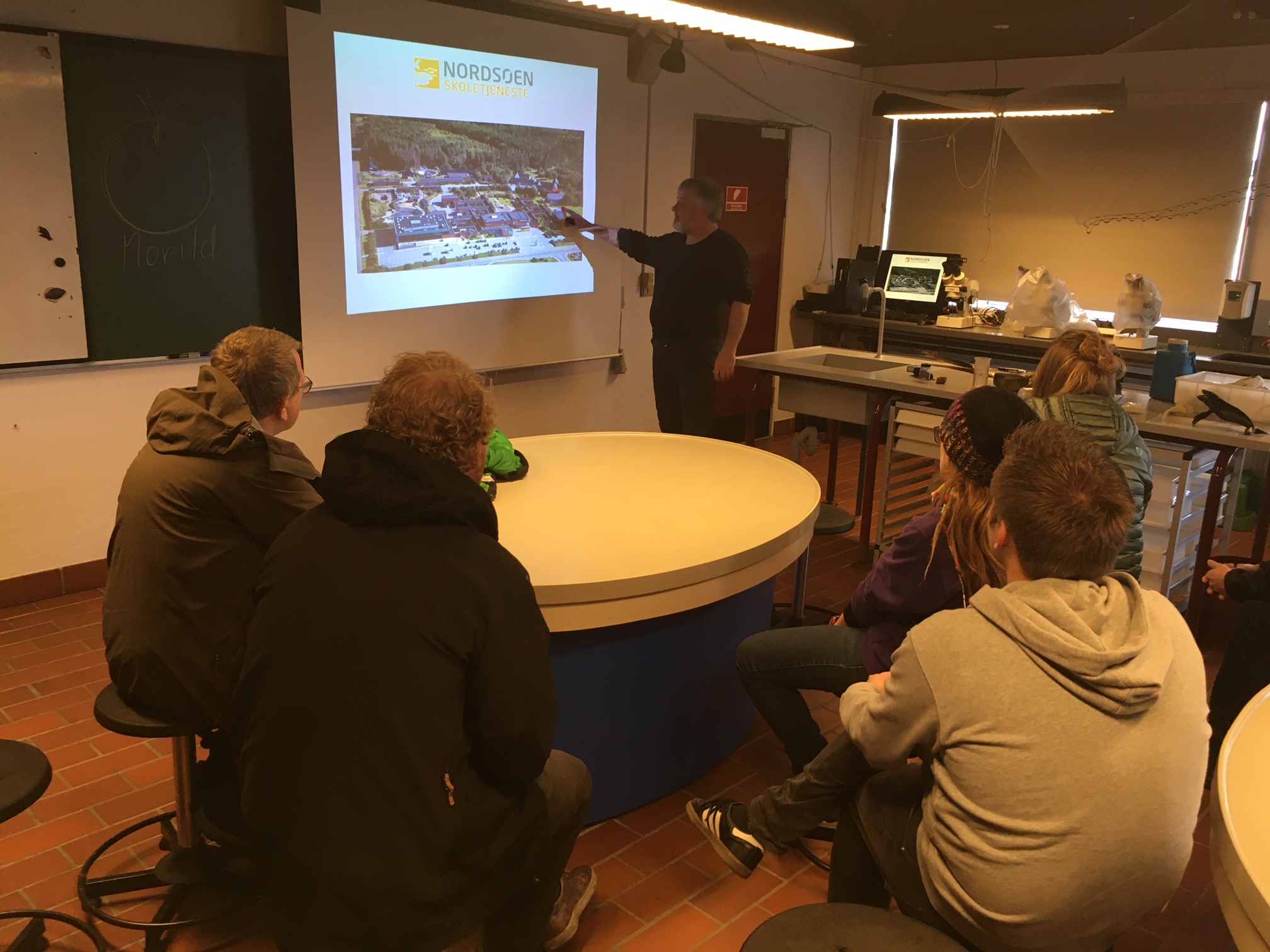 Then we joined the feeding of the fish in the biggest tank. Besides many schooling fishes (stimefisk), sharks (hajer) and rays (rokker), they have also 3 ocean sunfish (kloibfisk) as their main attraction. Those huge fish are hand-fed by a diver that enters the tank - a pretty cool job.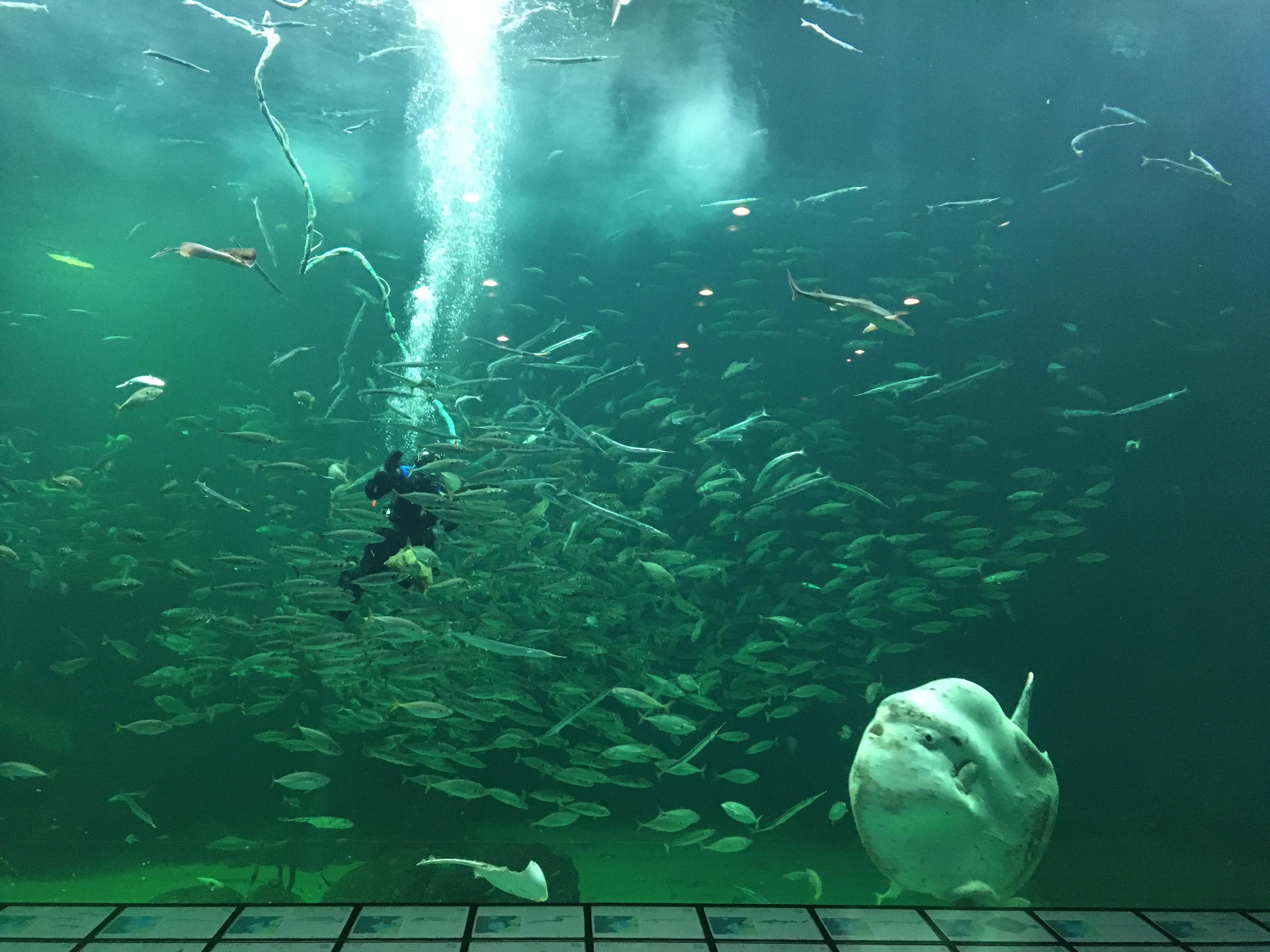 Feeding the ocean sunfish (kloibfisk)
After the feeding we had some time to check out the exhibition. The oceanarium is huge with many different aquaria, games, information and they also have an outside area with harbour seals (spættet sæl) and grey seals (gråsæl).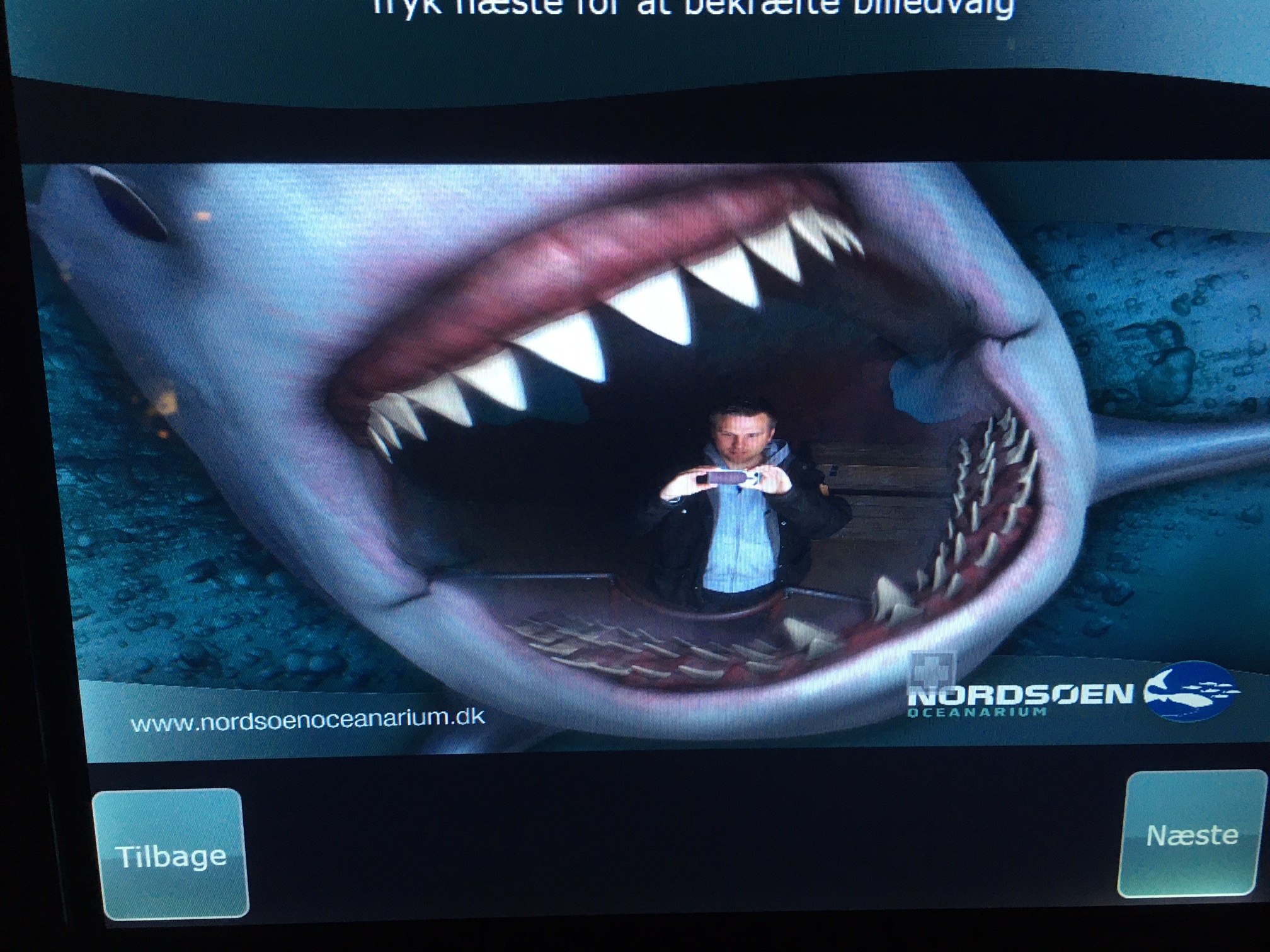 Isn't he scared?
Astonishing was also an entire skeleton of a dead fin whale (finhval) that had beached three years ago near Blokhus and was dissected and prepared thereafter.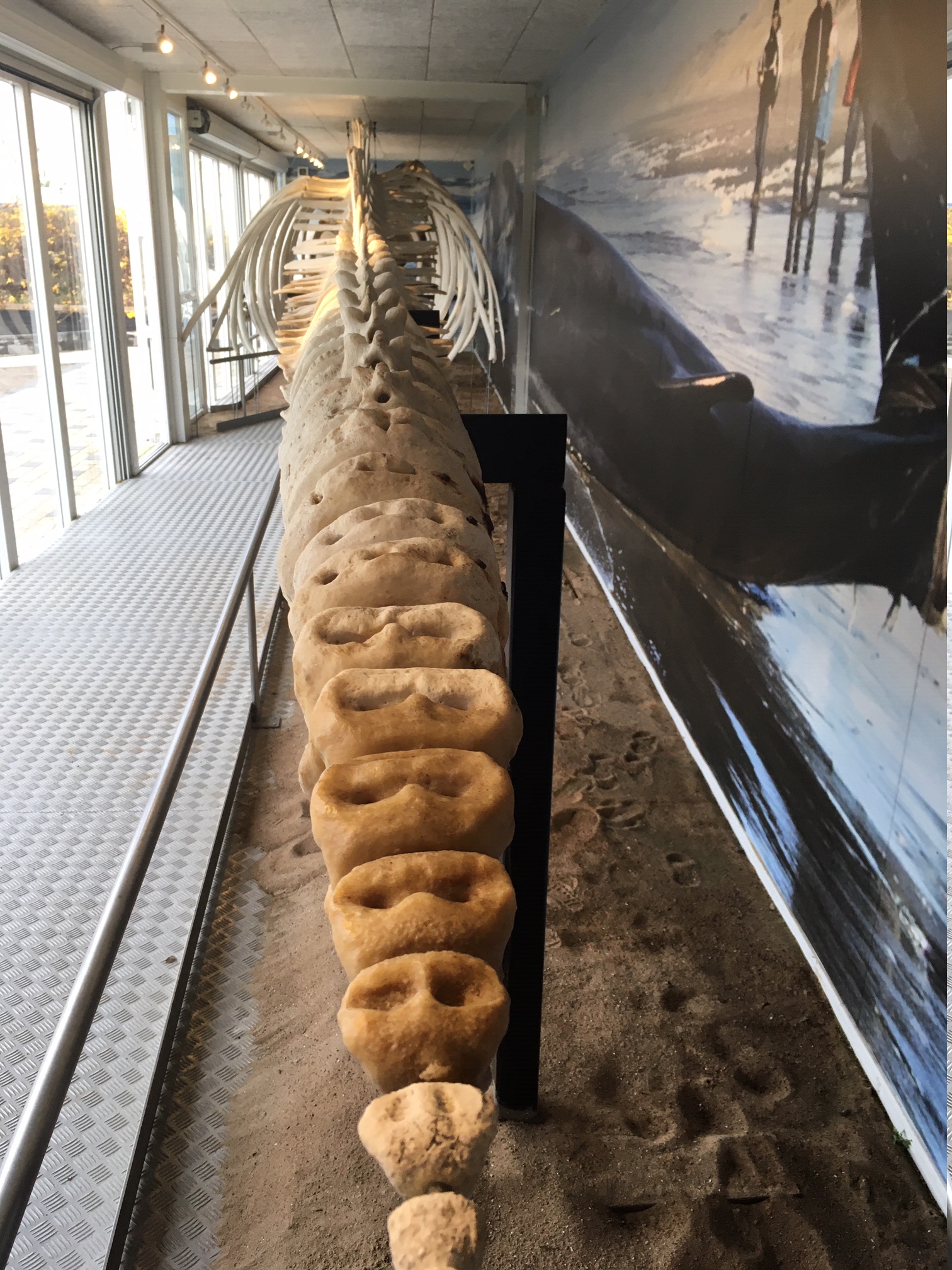 Fin whale (finhval) skeleton (thankfully the smell is not noticable here)
In the later afternoon we split up. Esben and Frede searched for the last crested larks (toplærke) in Denmark, which are residing close to a netto supermarket in Hirtshals. After the successful twitch, they went back to Skagen, but not without a detour to observe geese (gæs) and swans (svaner).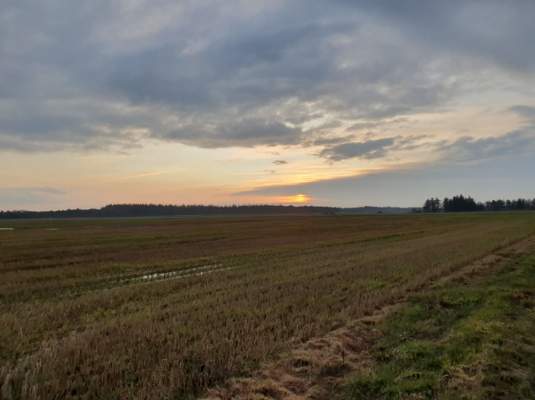 Simon, Yotam, Judith, Laia and me went to Aalborg to visit Esther and fix her phone. We continued to Karin for the evening and the night. As I'm writing this, it already smells delicious from kitchen. We are all curious what awesome dish we will get served tonight.
People: Simon S. Christiansen, Christian Stolz, Judith Kloibhofer, Laia Soler Iglesias, Yotam Lehnardt, Esben Hansen, Knud Pedersen, Frede Jakobsen, Anders Østerby, Esther Christiansen, Karin Christiansen, Flemming & Christel, Lene Kappelborg.