Her på Skagen Fuglestations blog bringes korte nyheder i dagbogsformat om hændelser på fuglestationen.

Se indlæg fra år: 2020 (95)2019 (304)2018 (261)2017 (247)2016 (2)(se alle)


British visits !
onsdag 20. maj 2020
Today, Esben and I opened the nets at 04:15, we also set up a new trap to try to catch the Water rail (Vandrikse ) with some cheese to attract them ! Maritina and Kristen joined us for the first round and Simon a bit later. It was a good day with 50 birds ringed, a bit quieter them yesterday but with more variety of species and most important two great recapture from England! One Black cap (Muke) male and one Pied flycatcher male (Broget Fluesnapper). We are very exciting to see when they have been ringed!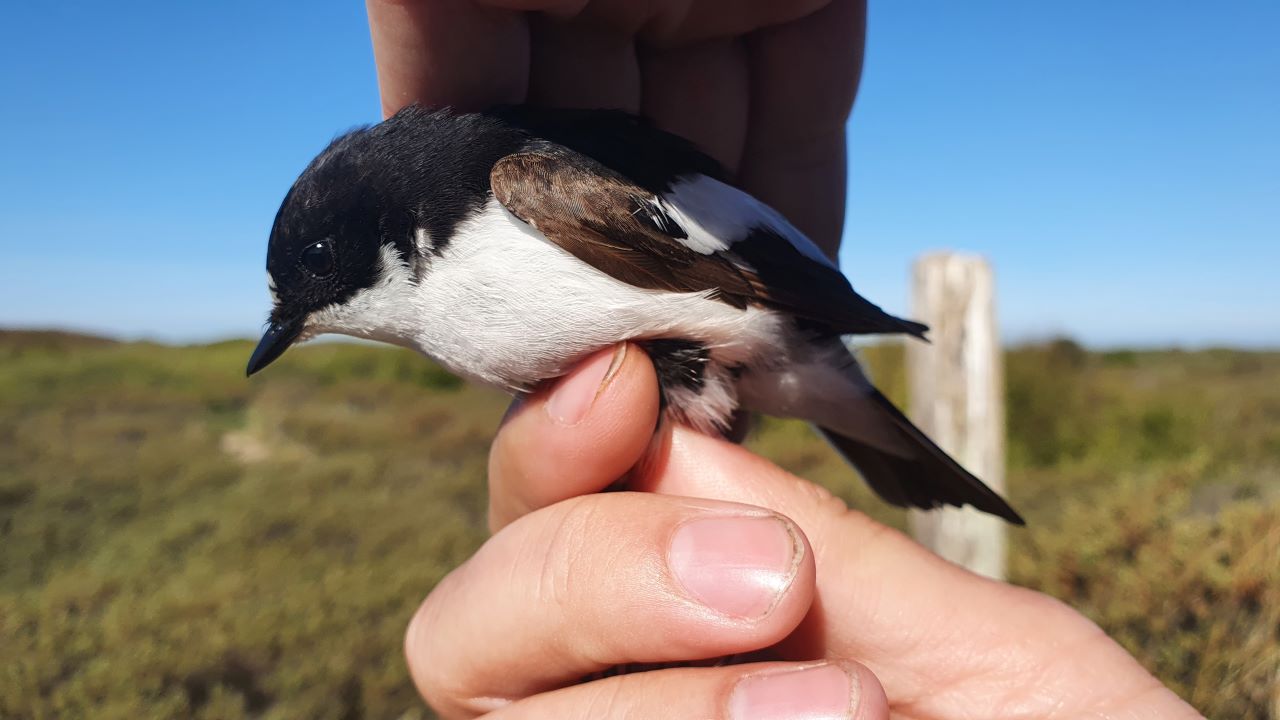 Kristen has ringed her first birds today so she was very happy and feel very confident about the next steps so this is great and we are all very happy to help her in her learning.
We also had the second Meadow pipit (Engpiber) of the season and a Spotted flycatcher (Grå Fluesnapper) than mostly Willow warbler (Løvsanger) like usually and Common white throat (Tornsanger). We didn't succeed to catch the Water rail but we will try again the next days!
Frederik was observing at Grenen and at a very nice observation of an Artic skua (Almindelig kjove) hunting a Stern very close to the observation spot, this is definitely a very good time to observe that specie! He gets to eat a nice chocolate ice cream form the shop at the parking lot offer by Simon!
During the afternoon we heart about a Lapland bunting (Lapværling) around at Grenen so Frederik and I went to try to found it, unfortunately it was already gone but it was a nice walk around the tip.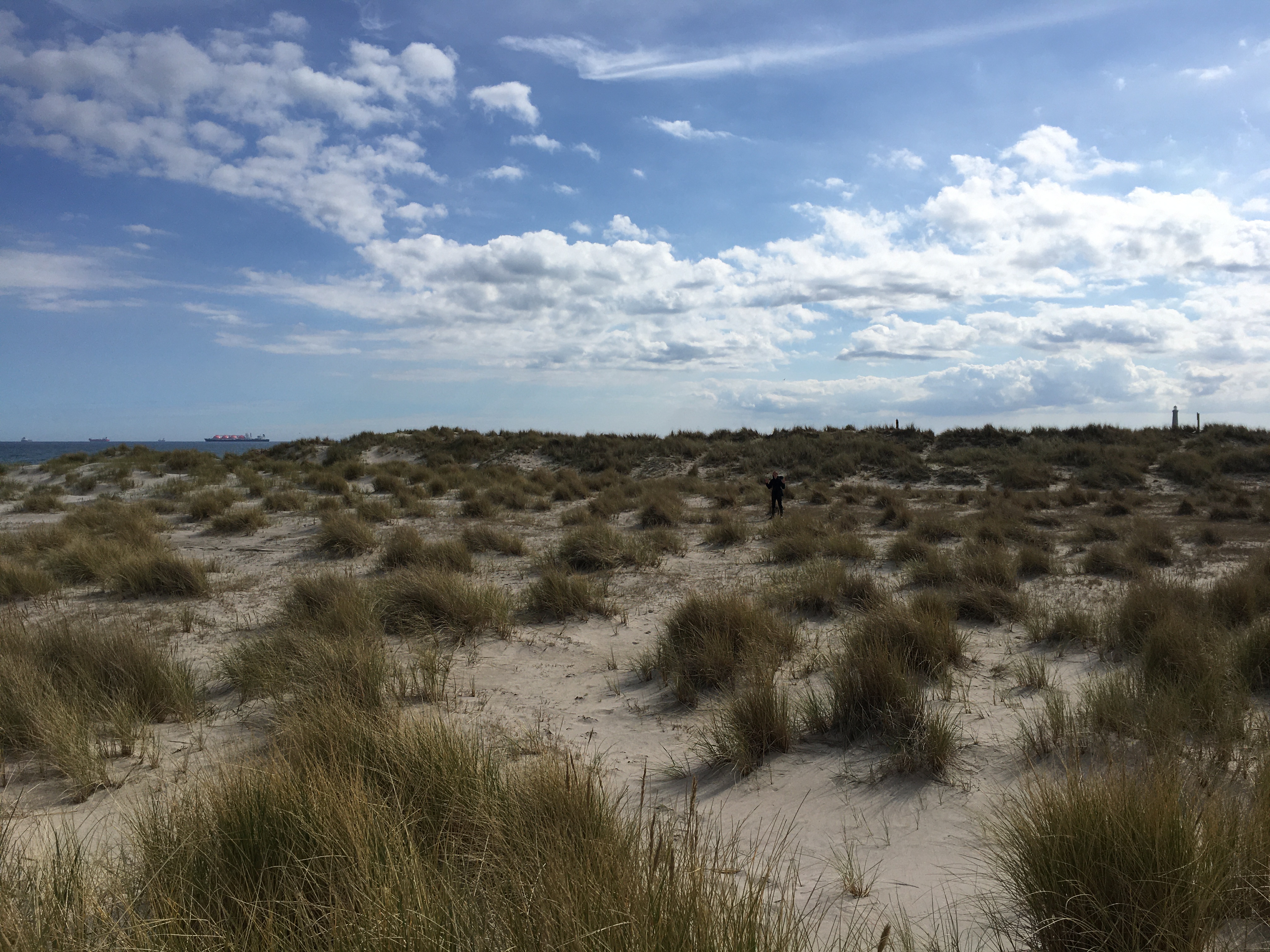 Ringging (Kabeltromlen):
Gransanger – Chiffchaff 1
Havesanger – Garden warbler 4
Dompap – Bullfinch 1
Munk – Black cap 4
Tornsanger – Common white-throat 11
Engpiber – Meadow pipit 1
Gærdesmutte – Wren 2
Broget Fluesnapper – Pied flycatcher 1
Rødstjert – Common redstart 2
Gærdesanger -Lesser white throat 3
Løvsanger – Willow warbler 14
Rødhals - Robin 3
Grå Fluesnapper – Spotted flycatcher 1
Sangdrossel – Songtrush 1
Sum: 50 for 14 species
Folk: Martina Hillbrand, Frederik R. Johansen, Esben E. Hansen, Kirsten, Christian Andersen Jensen, Yørgen Hulbok, Jørgen Kabel, Henning Ettrup, Simon S. Christiansen and Fanny Rey