Her på Skagen Fuglestations blog bringes korte nyheder i dagbogsformat om hændelser på fuglestationen.

Se indlæg fra år: 2020 (136)2019 (304)2018 (261)2017 (247)2016 (2)(se alle)


Ringing, Pride Run and dinner with the Friends of the Observatory !
søndag 28. juni 2020
Today Martina and I went ringing at Kabeltromlen. Frederik did not join the ringing as he had been out the whole listening to night birds with Simon.
We had to open the nets one hour later because of the rain. Despite a cloudy weather, we caught quite few birds in the nets, and opened until 10, when it started raining again. After the Blackcap (Munk) wave of last week, today was the Lesser Whitethroat (Gærdesanger) invasion ! We catch new Lesser Whitethroats every day, which is surprising as we would expect them to be all ringed by now since they are resident birds. Some of them have starting moulting their feathers.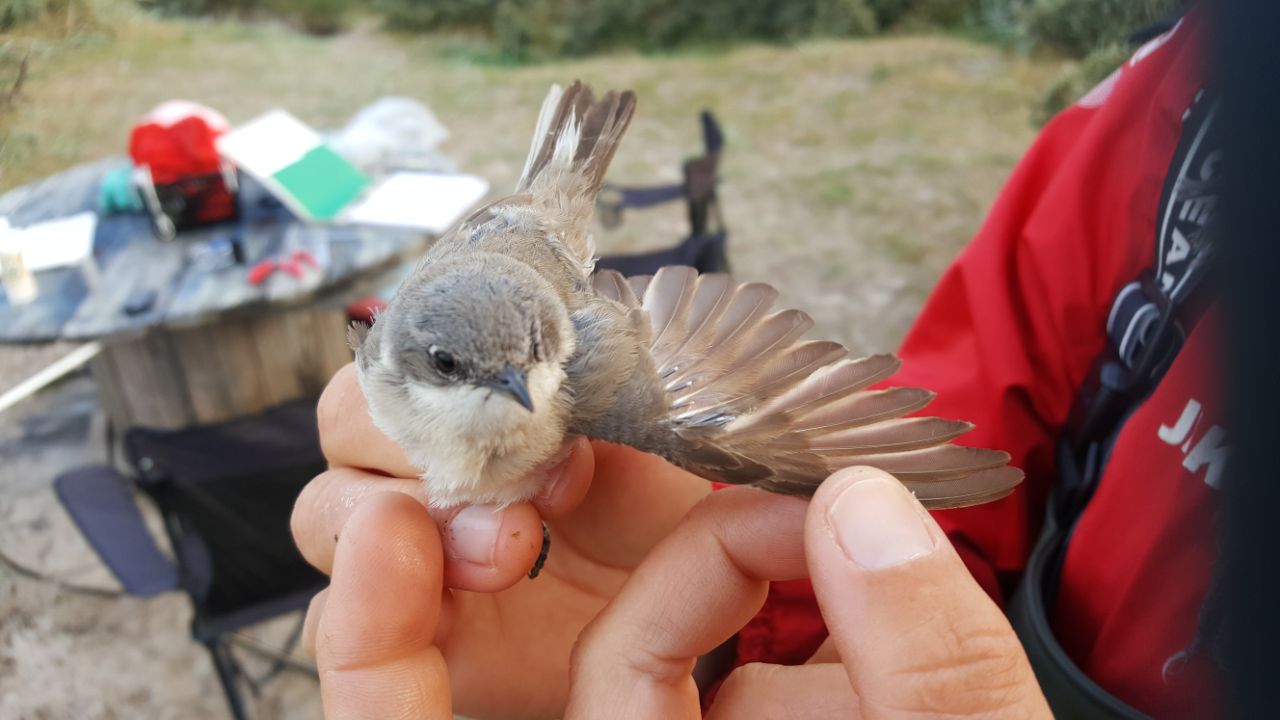 Lesser Withetroat (Gærdesanger) moulting its feathers
We caught a nice juvenile Reed Bunting (Rørspurv), showing the species' typical dark brown streaked pattern on the wings. Later on, we caught a beautiful adult male.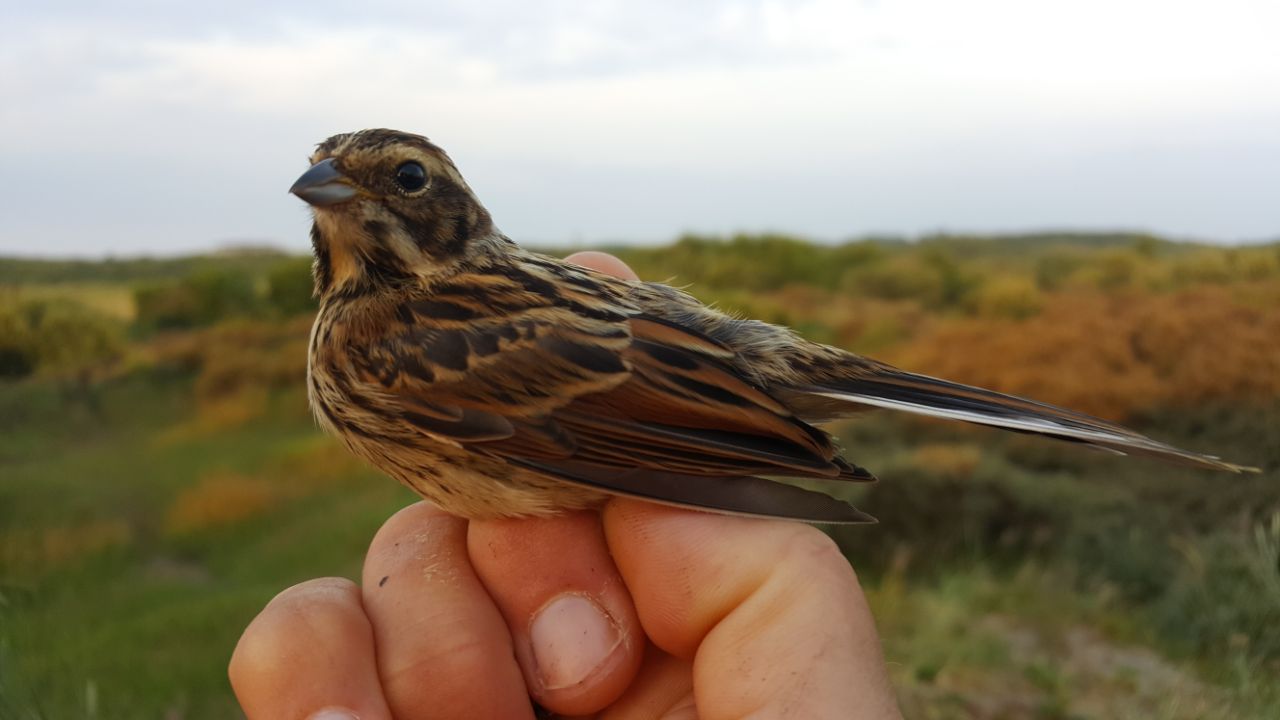 Juvenile Reed Bunting (Rørspurv)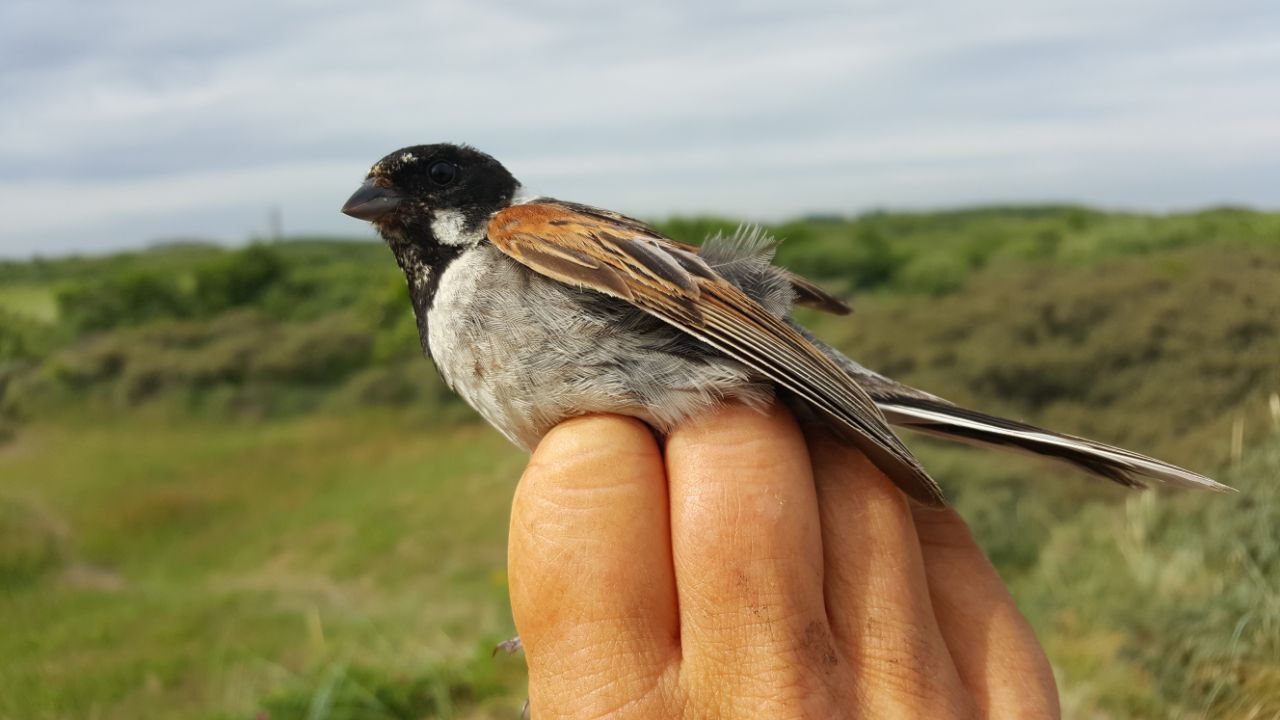 Adult male Reed Bunting (Rørspurv)
We also caught several Lesser whitethroats (Gærdesanger) hatched this year, and our first Common Whitethroat (Tornsanger) hatchling ! We are still waiting for the Blackcaps (Munk) hatchlings to be caught in the nets ! It should happen very soon!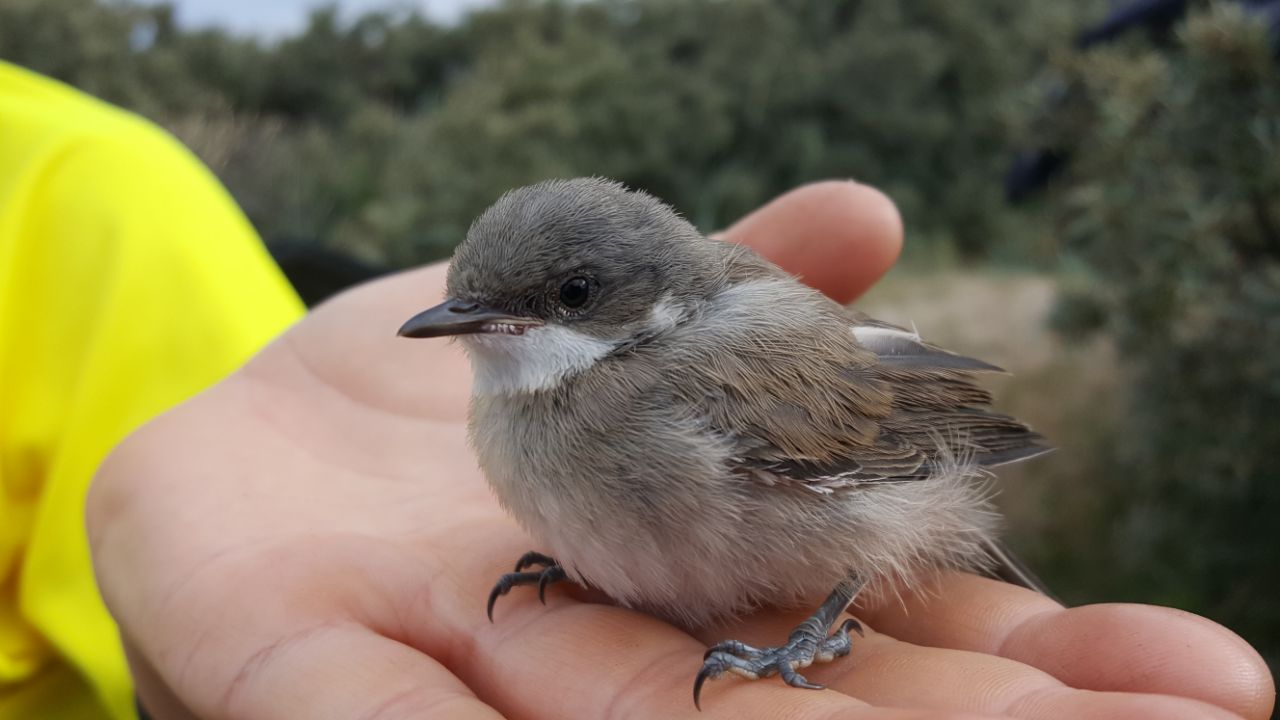 Juvenile Lesser Whitethroat (Gærdesanger)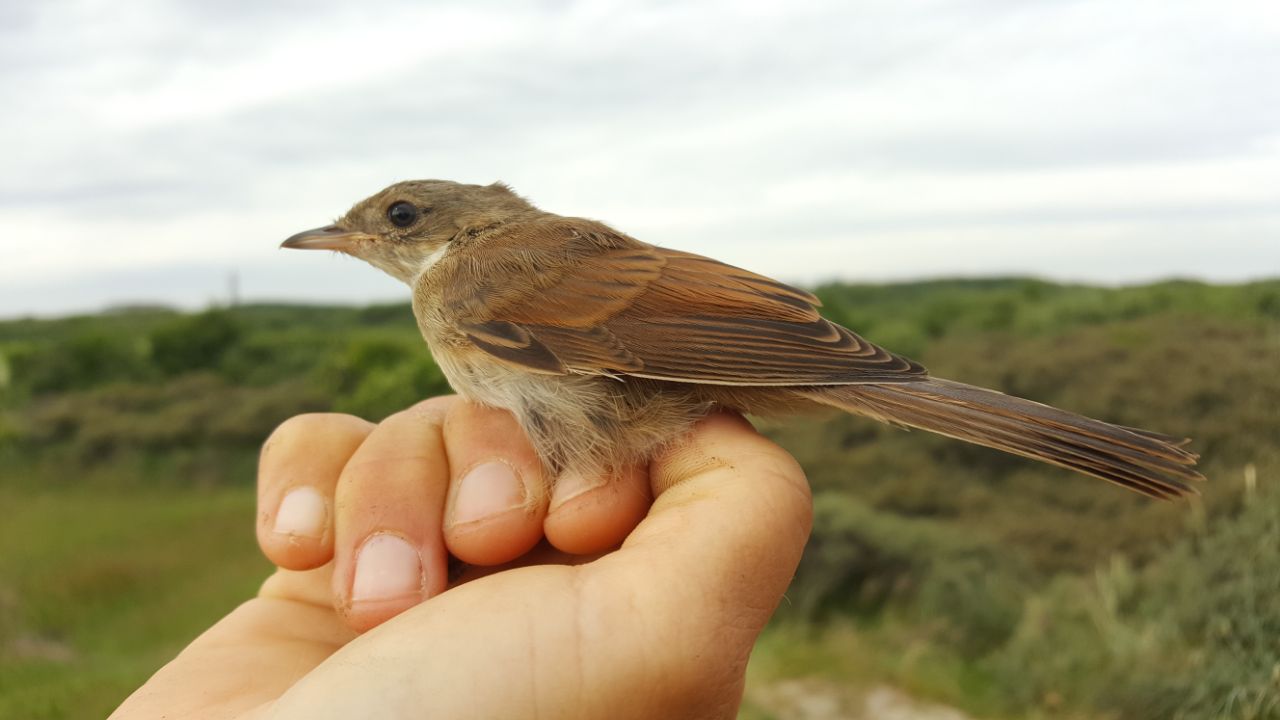 Juvenile Common Whitethroat (Tornsanger)
After the ringing we went back home and got some sleep to get ready for the Virtual Pride Run Pernille, Martina and myself had enrolled for. We ended up running 6 km, it was nice and fun.
Tonight, an outdoor dinner was organized at the Grey Lighthouse by the Friends of the Observatory. The weather was unfortunately not very good, and several showers interrupted the event, however everything turned out well.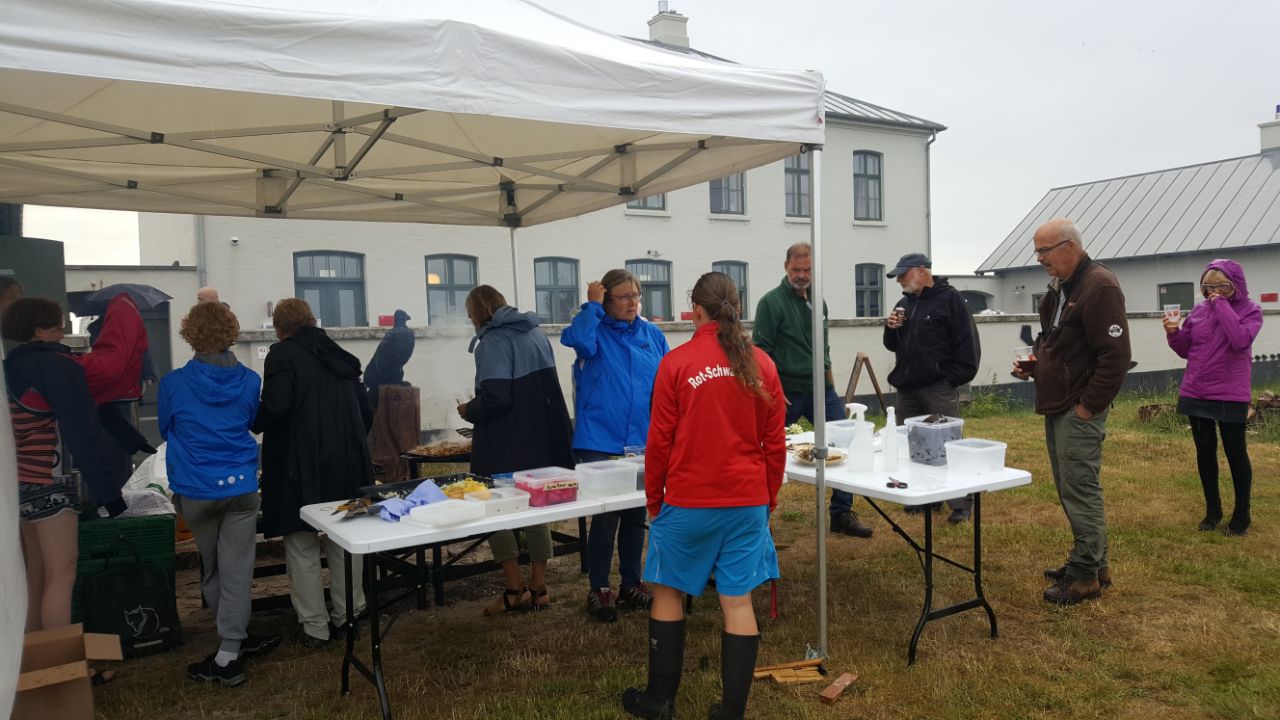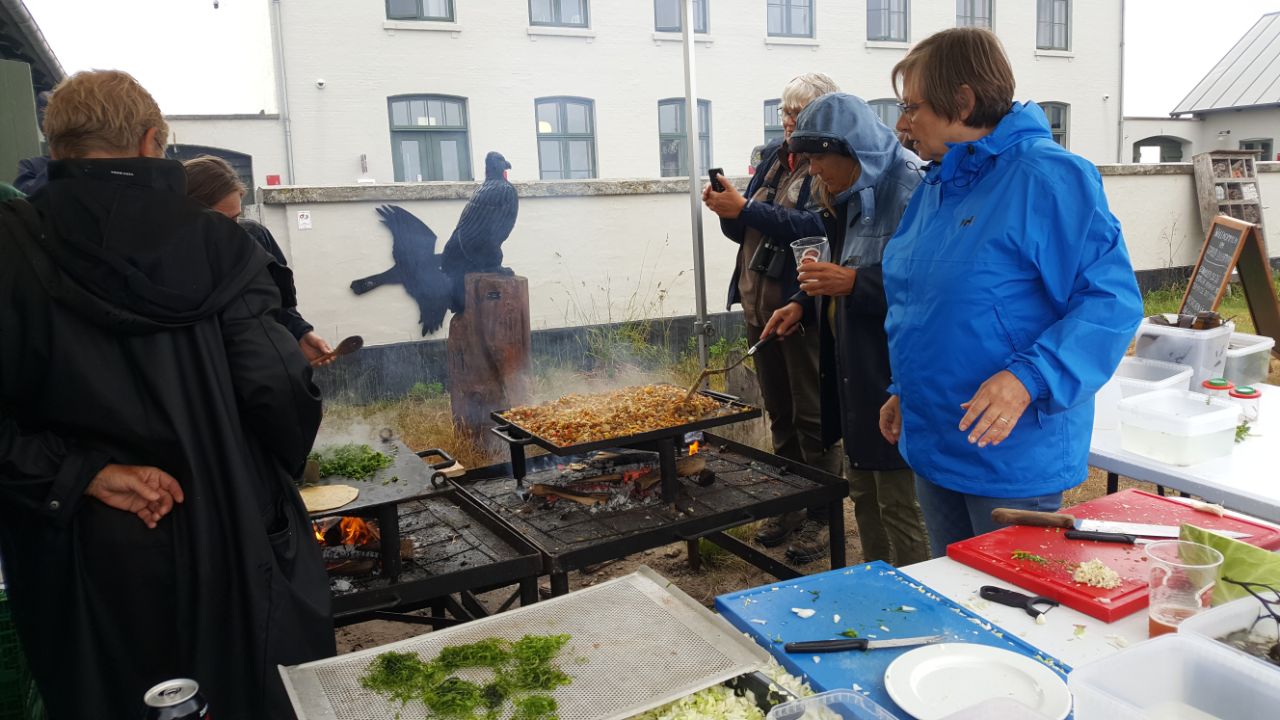 The dinner was very good and had interesting flavours, using local ingredients such as different algae collected in the sea during the afternoon, as well as rosehips growing around the lighthouse.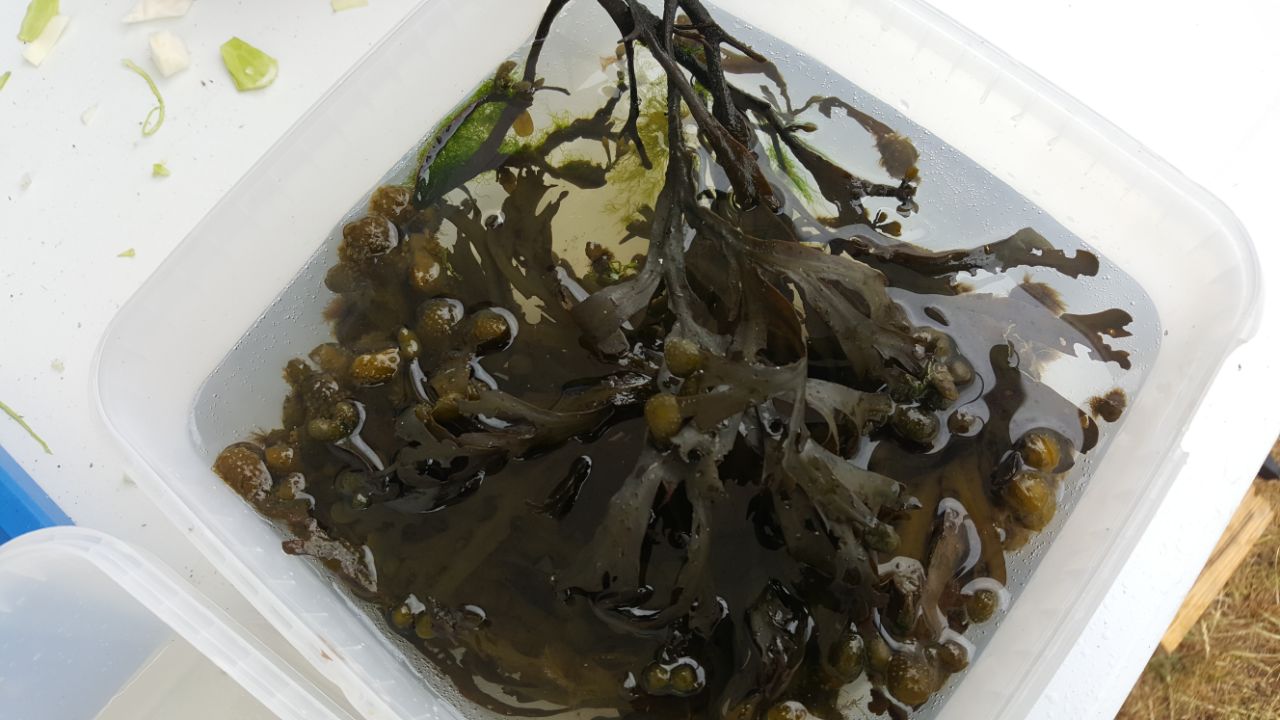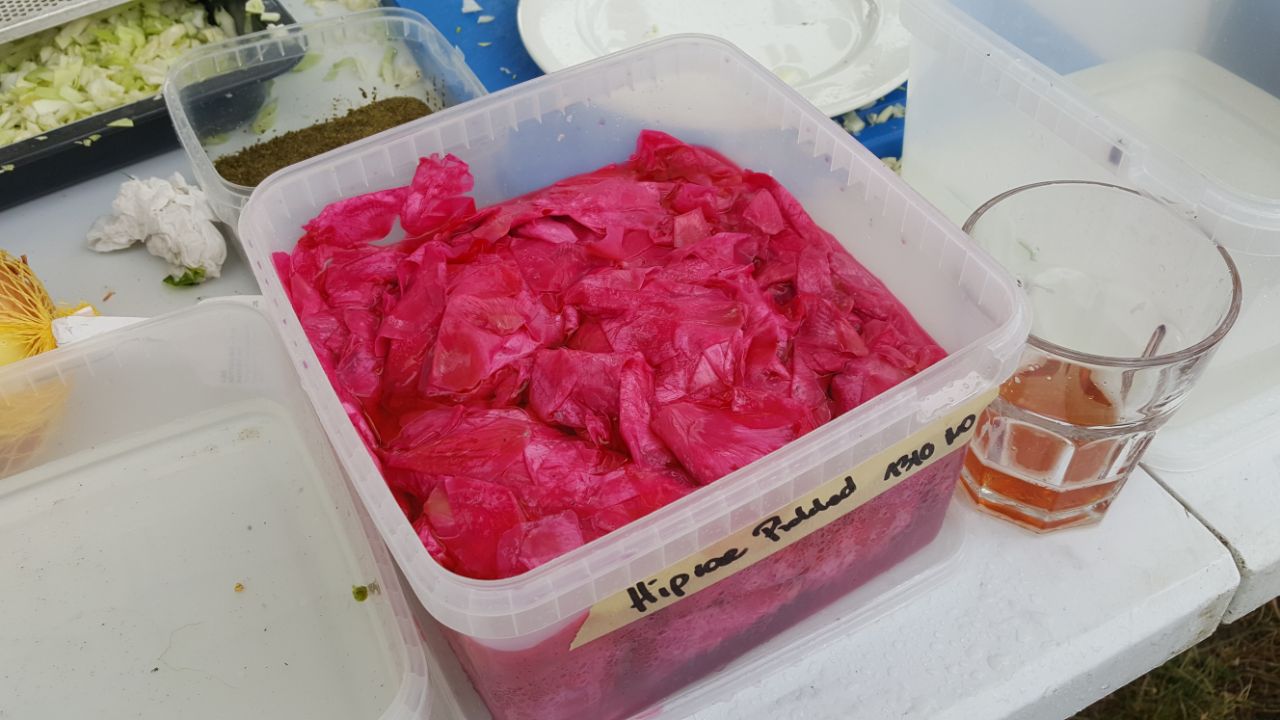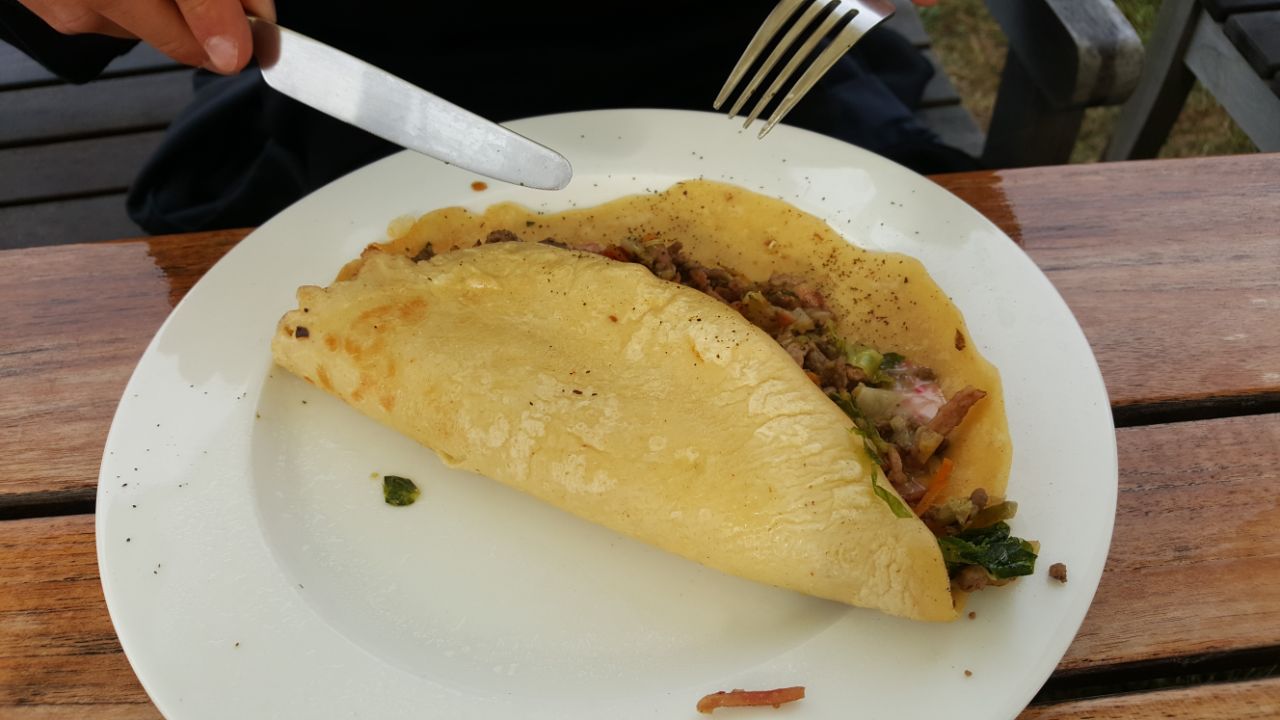 Ringmærkning (Kabeltromlen):
Gransanger – Chiffchaff - 1
Lille Dompap – Bullfinch – 1
Bogfinke – Chaffinch - 5
Havesanger – Garden Warbler - 1
Tornsanger – Common Whitethroat – 4
Munk – Blackcap – 13
Topmejse – Crested Tit – 3
Kærsanger – Marsh Warbler – 4
Rørsanger – Reed Warbler – 2
Sangdrossel – Song Thrush – 1
Gærdesmutte – Wren – 2
Gærdesanger – Lesser Whitethroat – 2
Solsort – Blackbird – 2
Rødhals – Robin - 1
Skovpiber – Tree Pipit – 1
Blåmejse – Blue Tit – 1
Skægmejse – Bearded Tit – 2
Bjergvipstjert – Grey Wagtail – 1
Kernebider – Hawfinch – 1
Lille Gråsisken – Redpoll – 3
Broget Fluesnapper – Pied Flycatcher – 1
Løvsanger – Willow Warbler – 1
Vindrossel - Redwing - 2
Rørspurv – Reed Bunting -
Total: 39
People : Martina Hillbrand, Frederik R. Johansen, Simon S. Christiansen, Amandine Doré and Pernille Roed.
Klik her for at se dagens observationer indtastet i Dofbasen af observatører i området
Klik her for at se opsummeret observationer af rovfugle i Skagen