Her på Skagen Fuglestations blog bringes korte nyheder i dagbogsformat om hændelser på fuglestationen.

Se indlæg fra år: 2020 (136)2019 (304)2018 (261)2017 (247)2016 (2)(se alle)


A Rosy Starling (Rosenstær) in Grenen and a lot of raptors!
mandag 29. juni 2020
Today, Martina and Frederik went opening the net, while I enjoyed an hour more of extra sleep and then joined them for the first net check at 4:15am.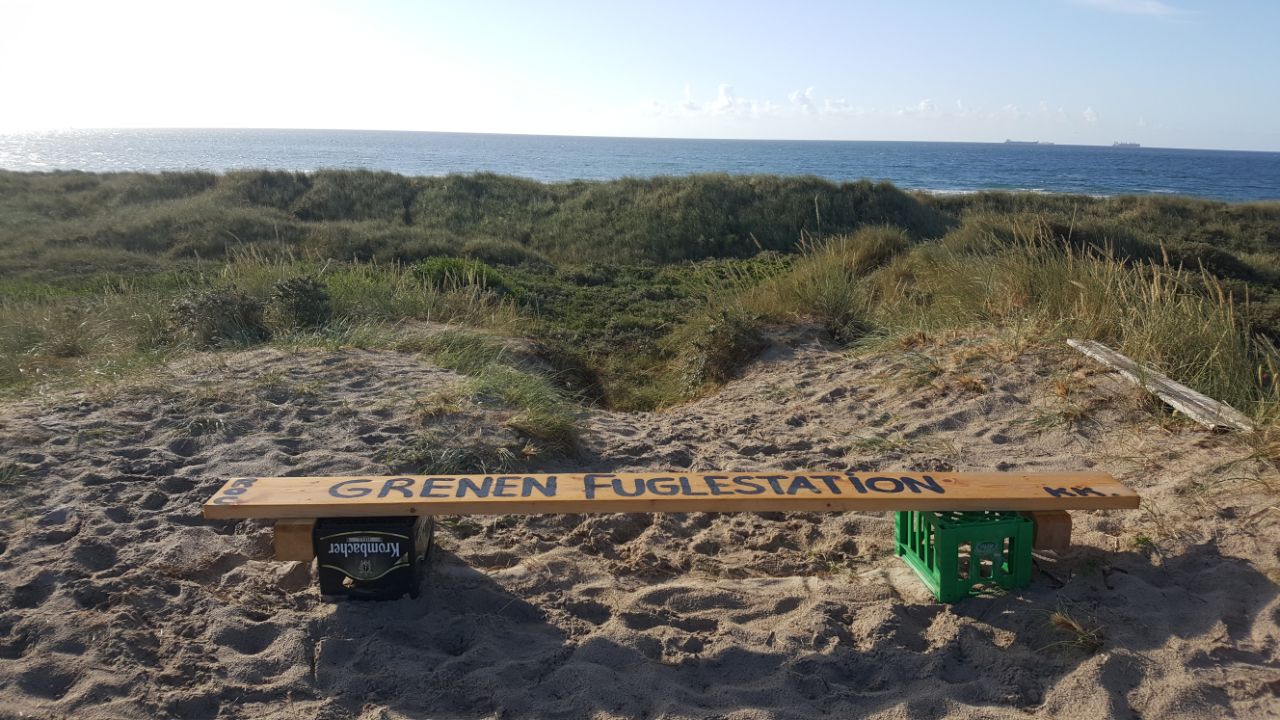 The morning was very slow, only a few birds were caught in the nets. However, someone spotted a Rosy Starling (Rosenstær) next to the tip of Grenen beach, which is also close to Kabeltromlen where we are ringing. We took turn and went down to the beach between net checks to see this Rosy Starling. It was flying among a flock of Common Starlings (Stær), and fortunately, we all managed to get a good view of it ! Simon joined the ringing later on and also went to check this Rosy starling.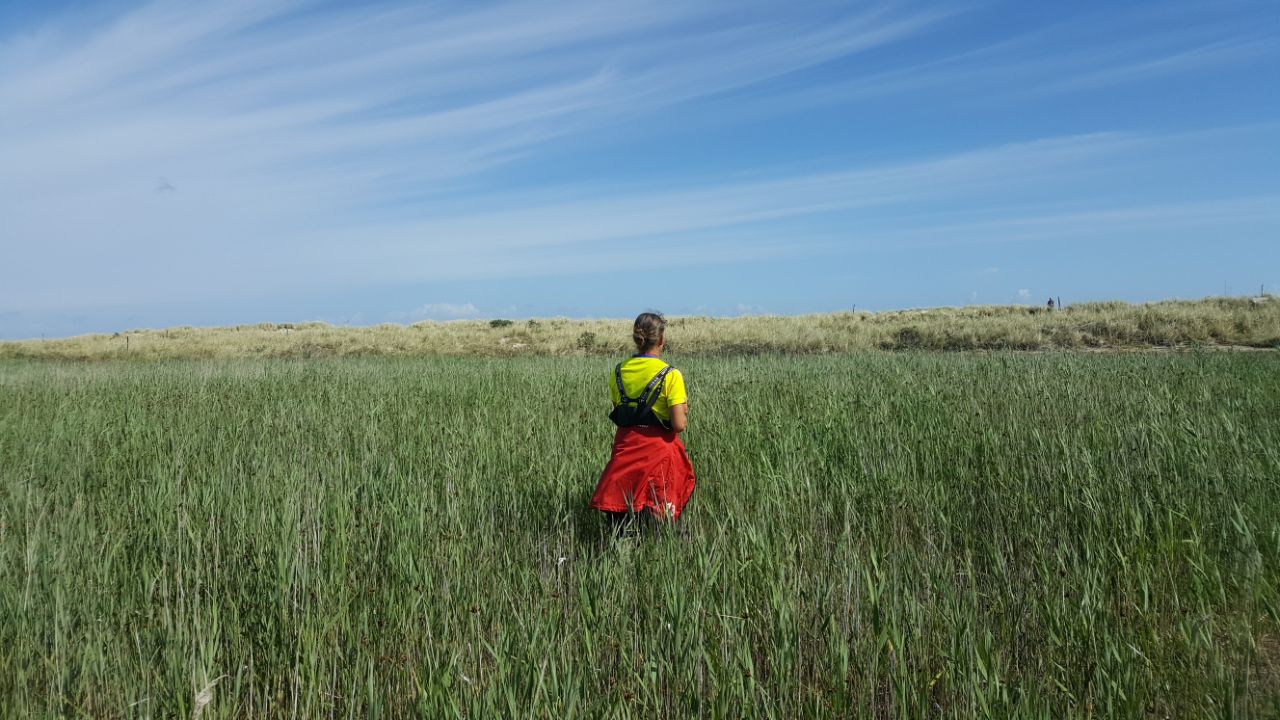 Looking for the Rosy Starling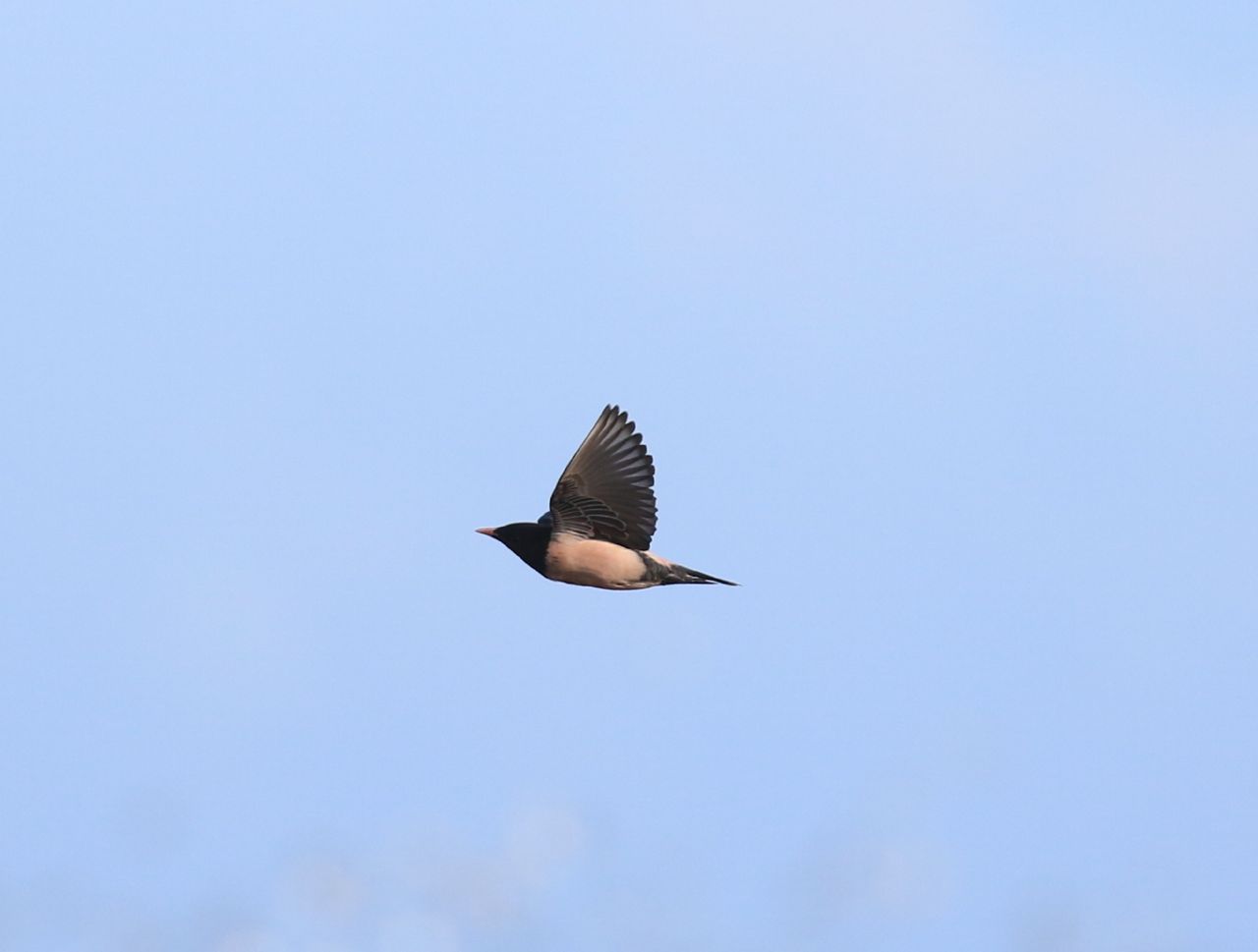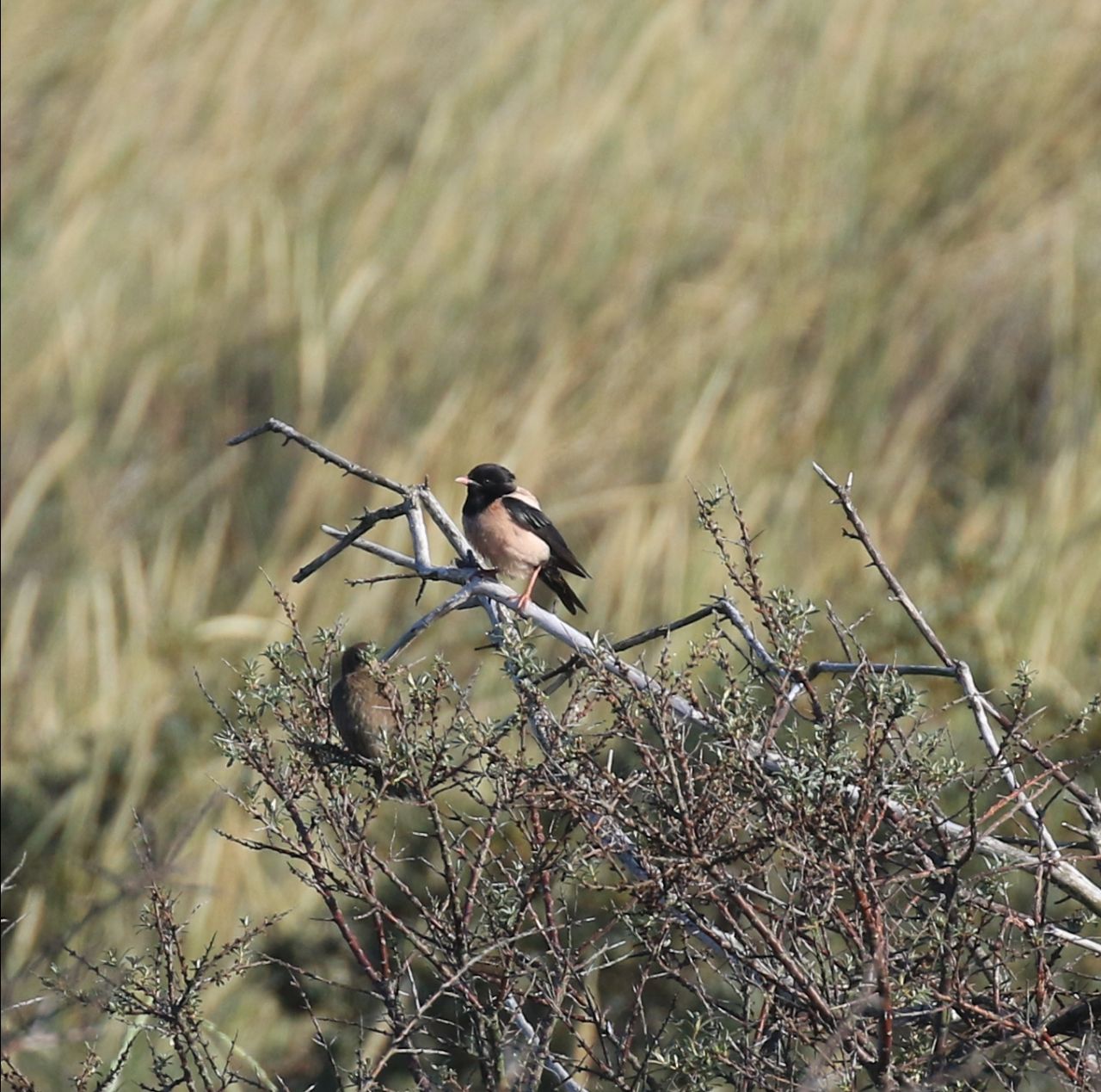 Here it is !

The morning became even more exciting as Simon spotted some Black Kites (Sort glente), a White-tailed Eagle (Havørn) and a Golden Eagle (Kongeørn). A lot of raptors were flying around: Red Kites (Rød glente), Common Buzzards (Musvåge), Honey Buzzards (Hvepsevåge), Kestrel (Tårnfalk )….
In the early morning, Frederik also observed a Golden Oriole (Pirol) chasing a Sparrowhawk (Spurvehøg) !
After two net checks without any birds, we decided to close early. On our last net check before closing, we caught a very nice second calendar year male Grey Wagtail (Bjergvipstjert).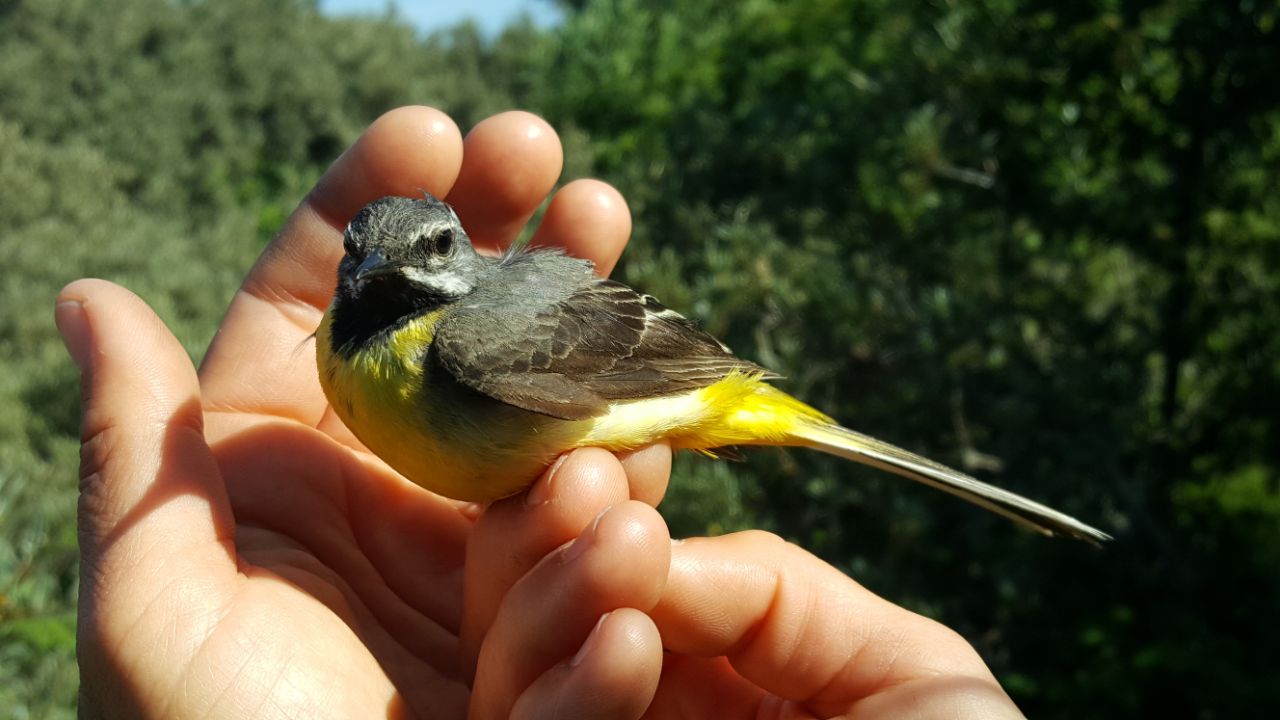 Grey Wagtail (Bjergvipstjert)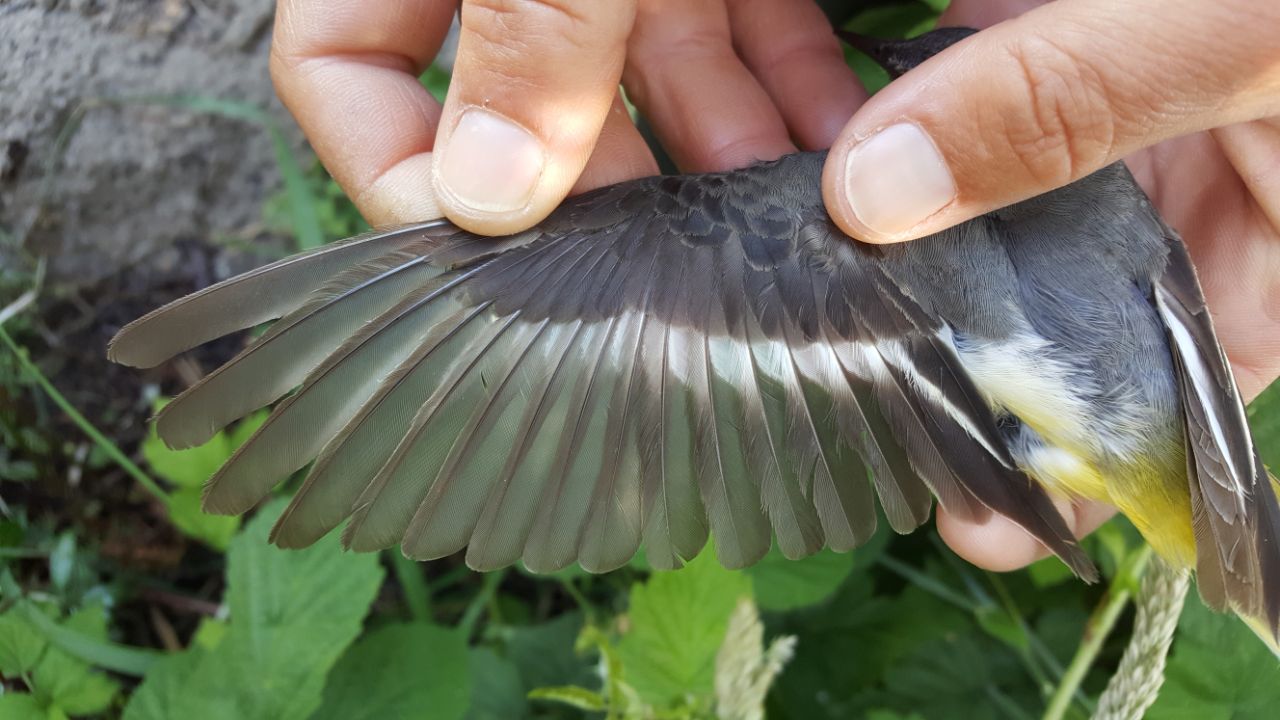 This morning that had started very slow ended up being very exciting !
Ringmærkning (Kabeltromlen)

Munk – Blackcap – 3
Gærdesanger – Lesser Whitethroat – 2
Tornsanger – Common Whitethroat – 1
Kærsanger – Marsh Warbler – 6
Rørsanger – Reed Warbler – 1
Bjergvipstjert – Grey Wagtail – 1
Bogfinke – Chaffinch - 1
Grå Fluesnapper – Spotted Flycatcher – 1
Gærdesmutte – Wren – 1
Løvsanger – Willow Warbler – 1
Total: 18
People : Martina Hillbrand, Simon S. Christiansen, Frederik R. Johansen and Amandine Doré
Klik her for at se dagens observationer indtastet i Dofbasen af observatører i området
Klik her for at se opsummeret observationer af rovfugle i Skagen