Her på Skagen Fuglestations blog bringes korte nyheder i dagbogsformat om hændelser på fuglestationen.

Se indlæg fra år: 2020 (166)2019 (304)2018 (261)2017 (247)2016 (2)(se alle)


Rainy day at the Lighthouse
søndag 26. juli 2020
After our very busy catching day yesterday at Kabeltromlen, today felt very slow… Rain started yesterday evening and hasn't stopped since then.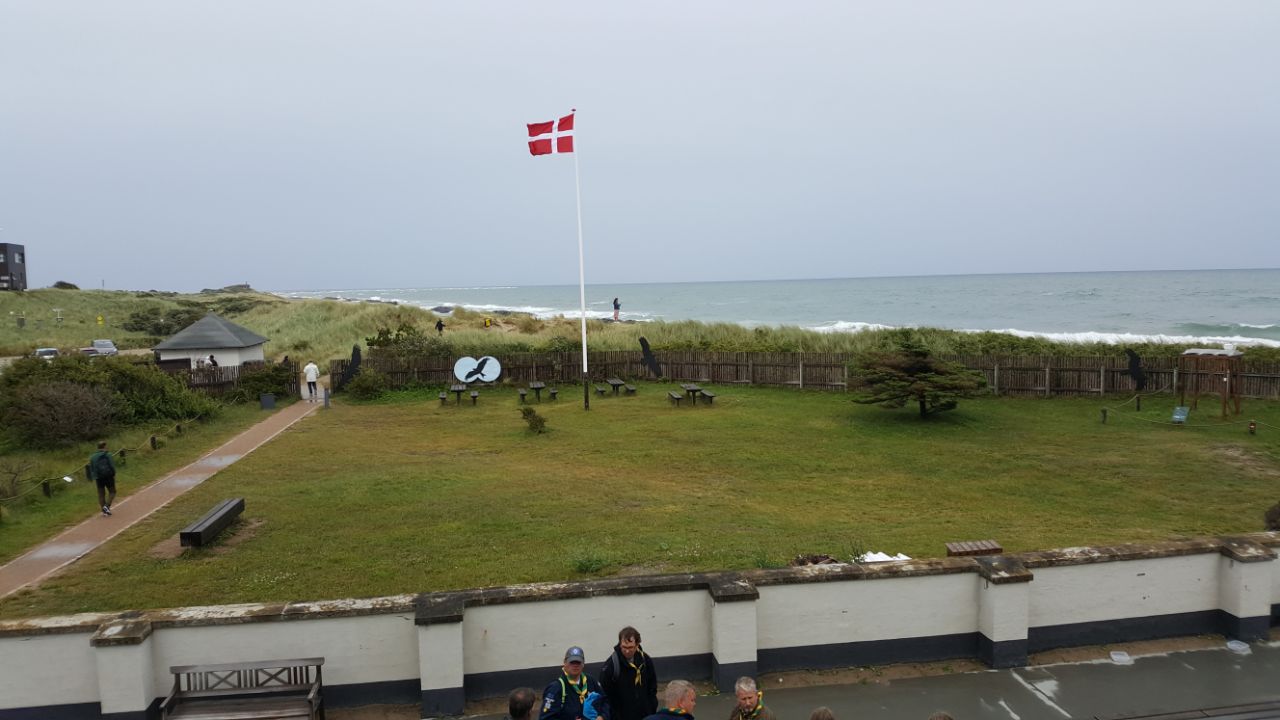 Mark left in the morning, and we will definitely miss his company and his help with our daily tasks at the observatory !

However, we enjoyed some longer sleep which always feels very nice after days of very early mornings !

We spend the day completing different data entry tasks and other office work related. Pernille also had a tour with the scouts today at 2pm. We unfortunately couldn't open the misnets to show some ringing, but Pernille gave a presentation and explained the ringing process through pictures of us in the field. The scouts seemed to have enjoyed the tour very much, especially when Pernille showed some dead birds from our freezer ! Kids are always very interested by the frozen birds !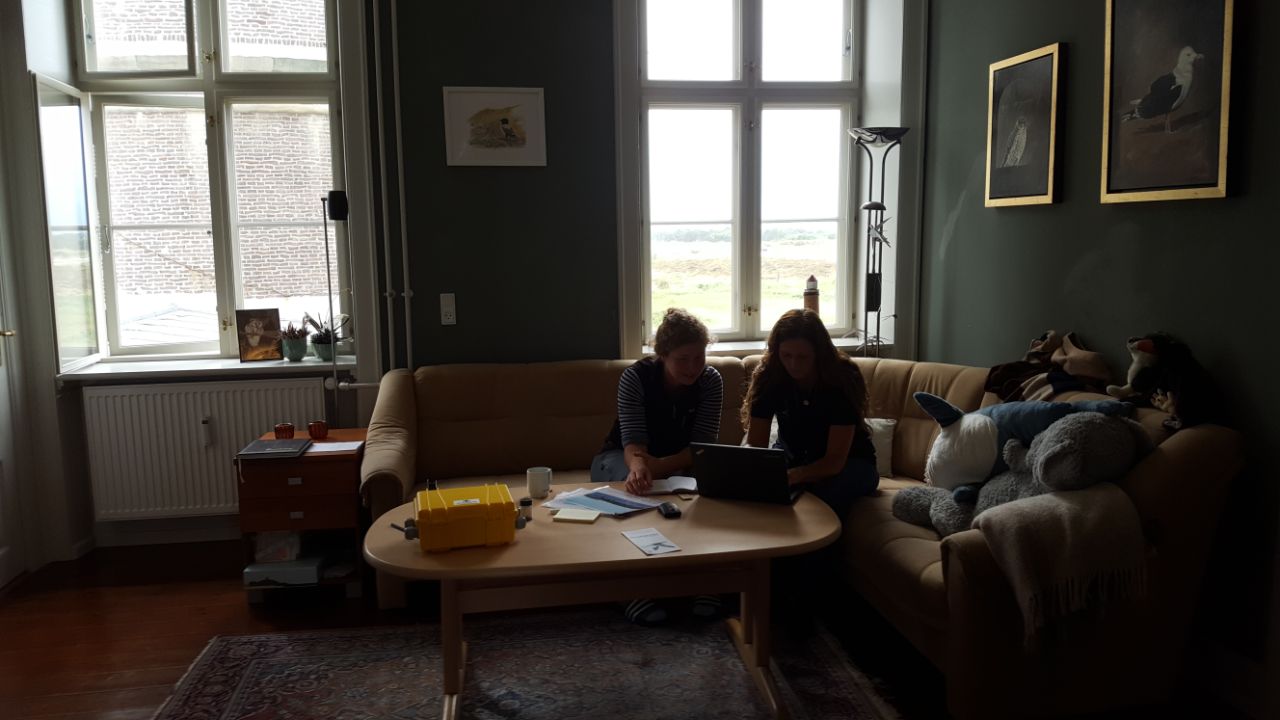 A Kestrel (Tårnfalk) spent the day sitting close to our window, probably waiting for the rain to stop. It was very close to us and we enjoyed the view !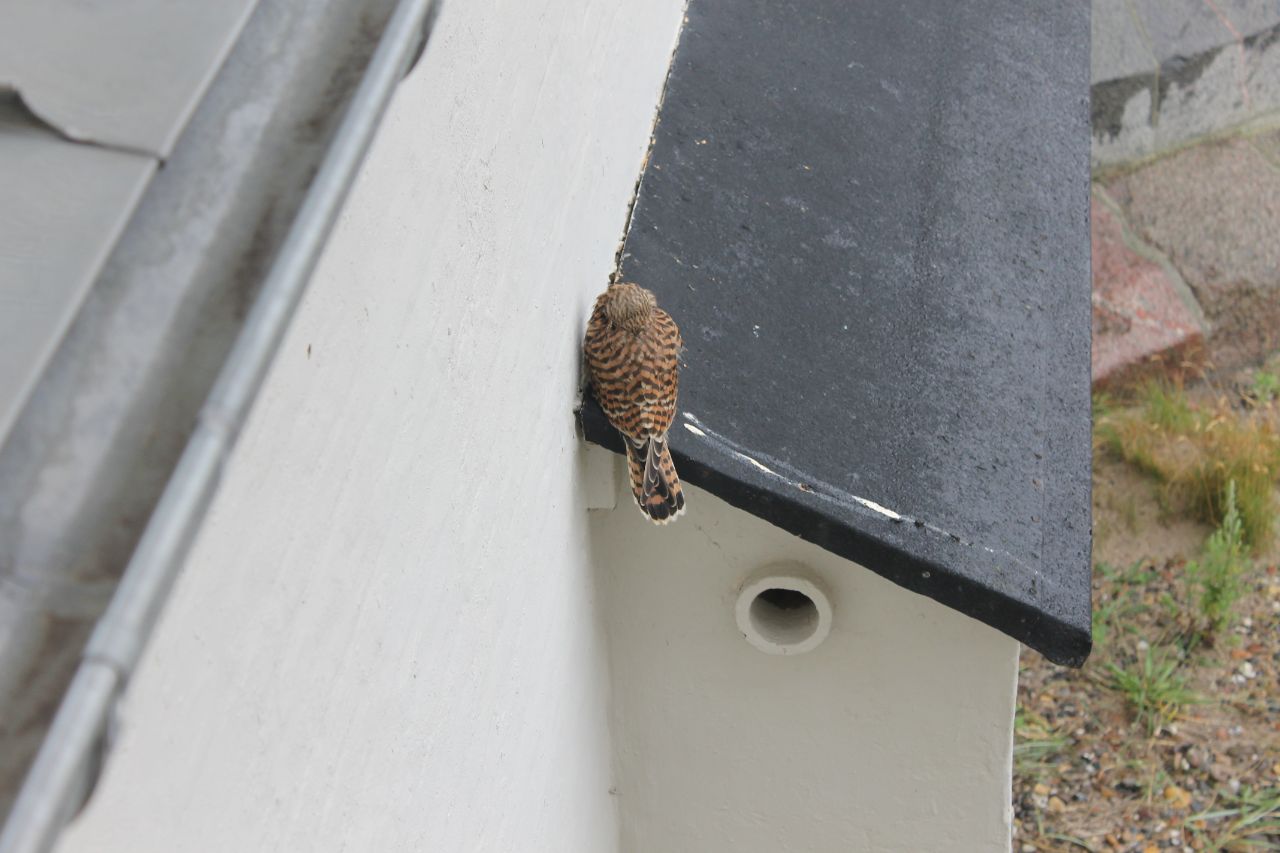 The new guests for this week arrived at the observatory in the end of the afternoon and will join the ringing at Kabeltromlen tomorrow morning.
People: Simon S. Christiansen, Amandine Doré, Mark Desholm, Pernille Roed og Viktoria Mader
Klik her for at se dagens observationer indtastet i Dofbasen af observatører i området