Her på Skagen Fuglestations blog bringes korte nyheder i dagbogsformat om hændelser på fuglestationen.

Se indlæg fra år: 2019 (156)2018 (261)2017 (247)2016 (2)(se alle)


Birds, Experience, Knowledge, Community
lørdag 6. juli 2019
Due to bad weather conditions, a lot of wind and some rain, we didn't open the nets. Although that gave Joakim and Michele the opportunity to show us, me and Martin, some important stuff we need to know about the observatory which we will practice on during our stay. Also, we did the data entry from the previous day of ringing and went through the amazingly organized photo archive of the station checking out pictures of past events, which looked really fun!
As soon as the sun came out, we jumped up and went out too! The plan was, first to go to the exhibition and then to the lighthouse! The exhibition was brilliant! Personally, I am planning to visit it again! It is full of amazing information on the migration of birds. Monitors all around showing beautiful pictures, graphs, maps and fun facts in an interactive way of learning. We went through every single one of them, reading and pressing buttons! After that, we went up 208 stairs, reaching the top of the lighthouse. The view was breathtaking. Of course, we did some birdwatching and were observing from the top some sandwich terns (Splitterne), common scoters (Sortand) as well as herring gulls (Sølvmåge).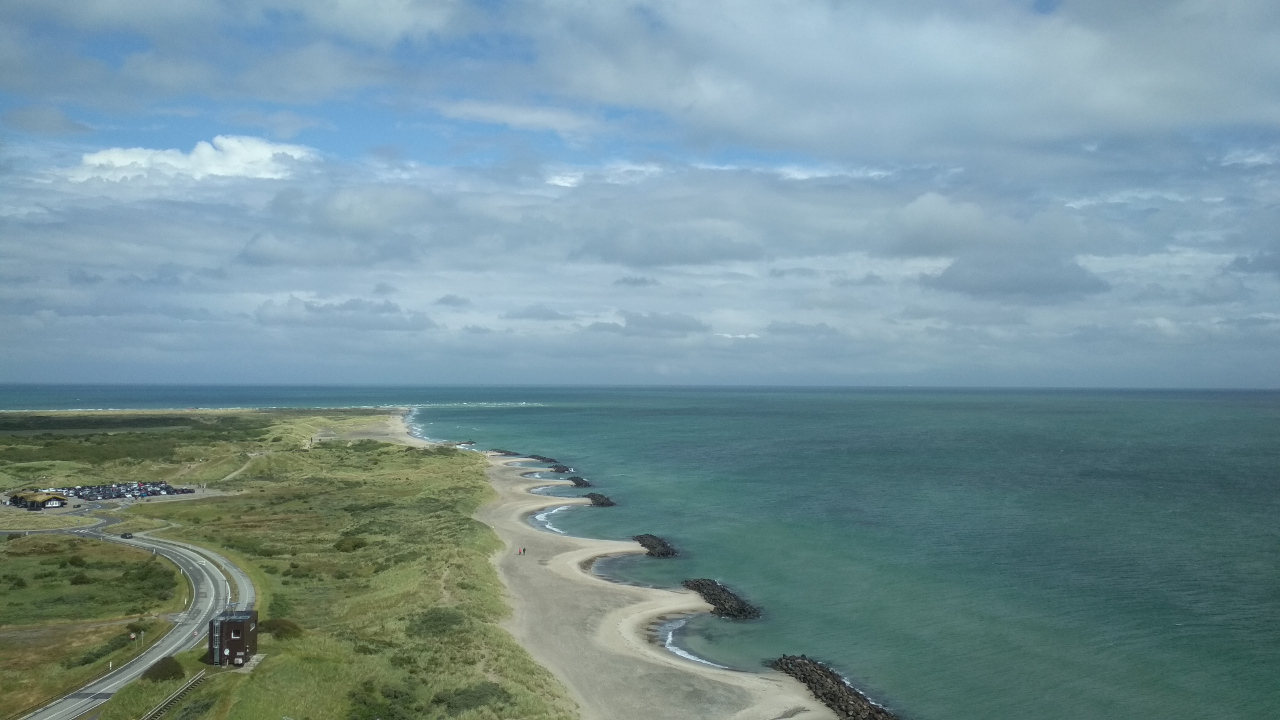 Later in the evening, someone from us needed to go to the center to save the bike, which was left alone all night. In the end, we realized that we had the wrong key for the locker of the bike, confusing it with the key for the postbox (!!!). So, I went to get the bike, and the ride back was so relaxing.
In the afternoon we said one goodbye and one welcome. Sander left the house but with a huge smile on his face. After that, we said a big hello to Mark. We went to dinner together and then to the Skagen Festival. It was fun, a lot of music and beer. We returned to the house late hours…
It was a long and good day! The most important though was that the moto of the Skagen Bird Observatory "Fugle, Oplevelser, Viden, Fællesskaber" ("Birds, Experience, Knowledge, Community") is accomplished!
People: Mark Desholm, Simon S Christiansen, Joakim Matthiesen, Sander HB Villumsen, Michele Pes, Martin Y Georgiev and Christina Ninou.