Her på Skagen Fuglestations blog bringes korte nyheder i dagbogsformat om hændelser på fuglestationen.

Se indlæg fra år: 2019 (225)2018 (261)2017 (247)2016 (2)(se alle)


Autumn winds
fredag 13. september 2019
We wanted to go ringing today but after looking at the forecast and seeing that very strong winds are coming (up to 45 km per hour) so this morning we decides not to go ringing. So instead me Christian and Judith went to do some morning observations together with Knud Pederson at worlds end 3. we woke up at 05:30 and took some equipment with us and left it in our new ringing site (Kabeltrommelkrattot) so we can start working on a new net lane right after the observation. The morning was very cold with some strong winds, good for sea bird but cold for us! We had a nice observation of a Fulmar that was very close to the beach, some good kittiwake migration numbers (176) and just before we left we had a nice Hen harrier coming from the sea to finish the morning!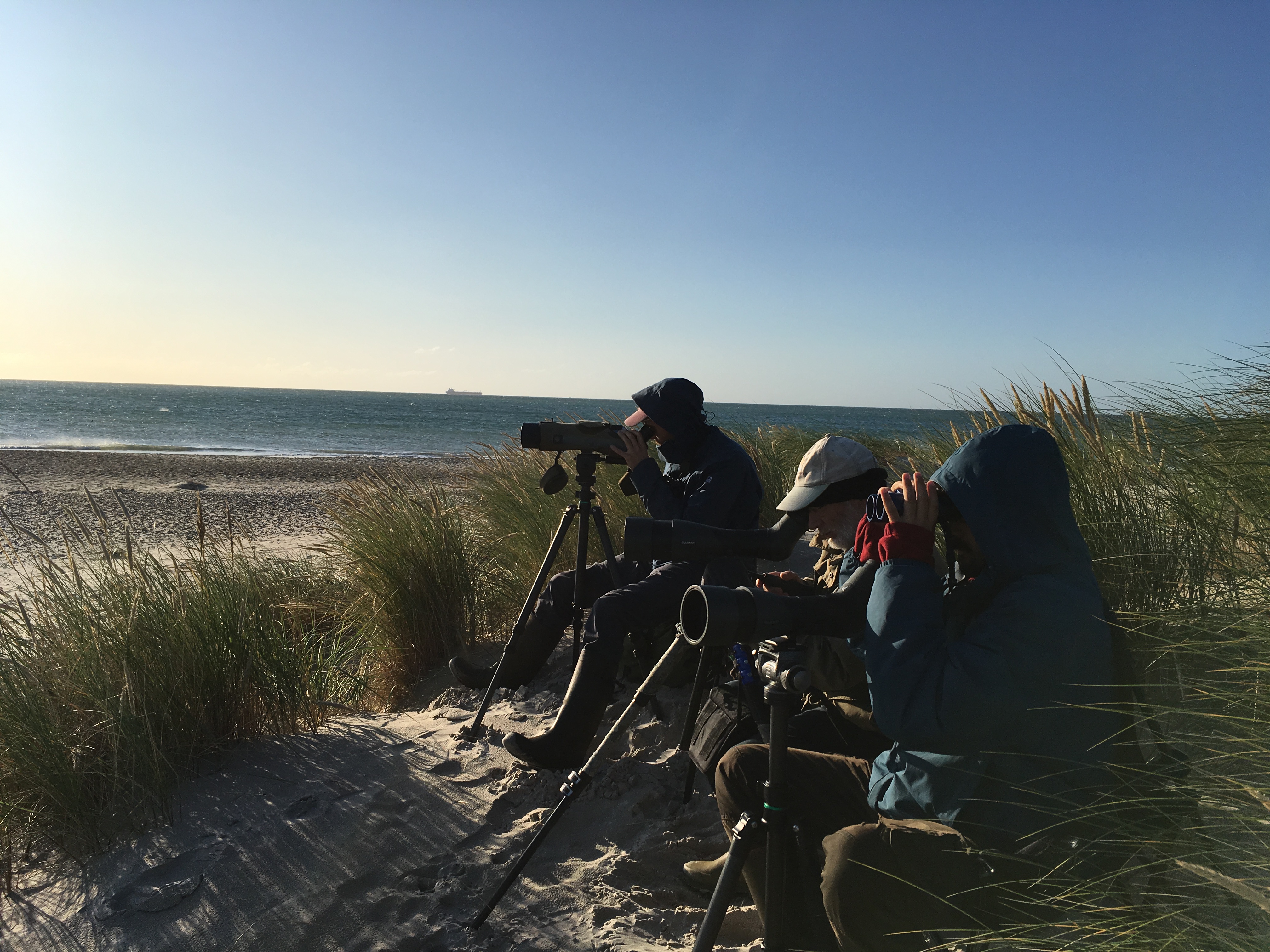 After comparing our numbers with Knud so we can be sure we all saw the same birds, we went to the ringing site to cut up a new net lane for net that was already in the field but in the few last ringing seasons that we had there we got the idea that this new isn't really working so good… so after talking about a few spots to move the net, we went up there and cut a nice lane in a place that looks really nice! Now we only need to see how good it works on tomorrows ringing.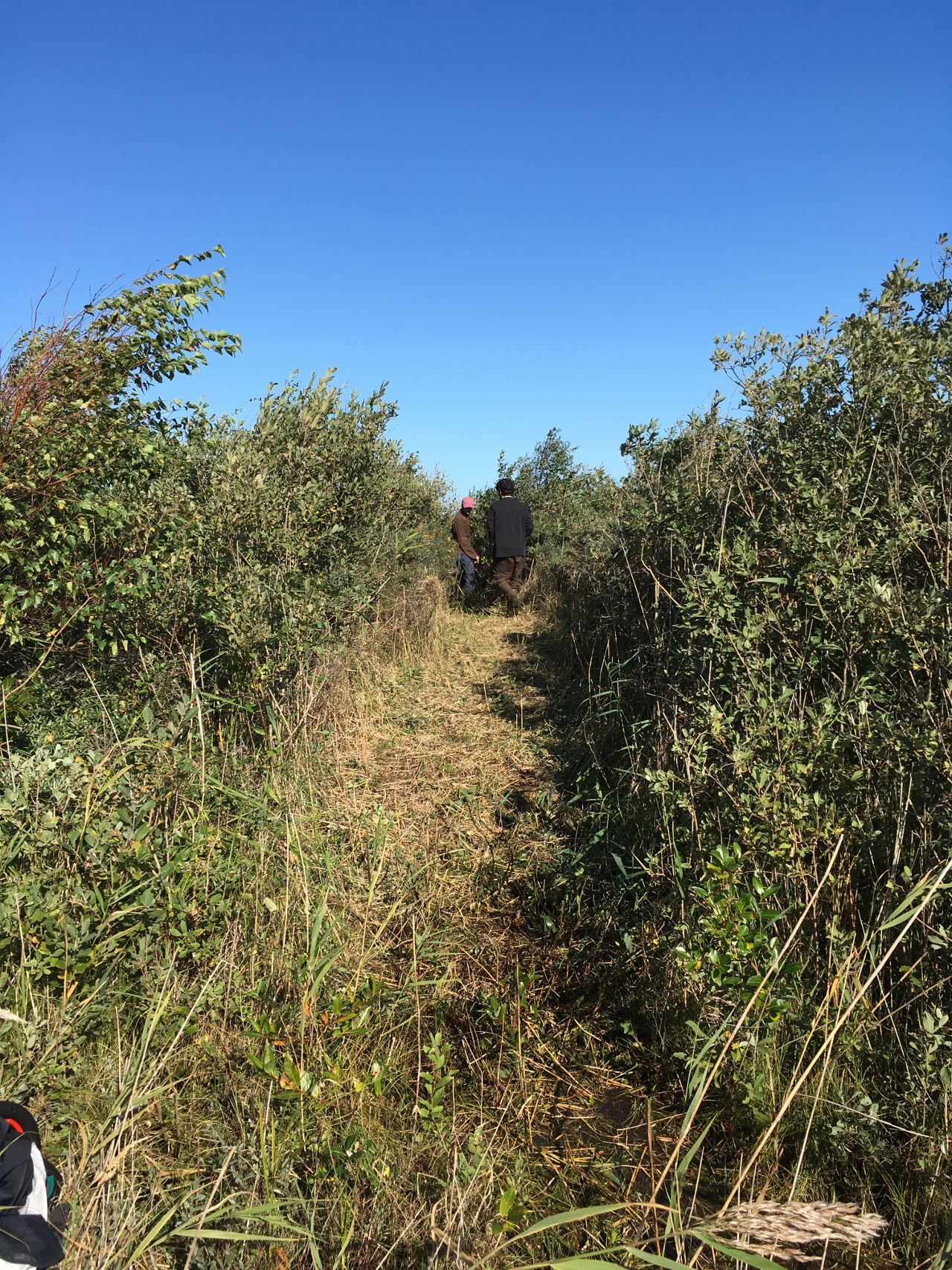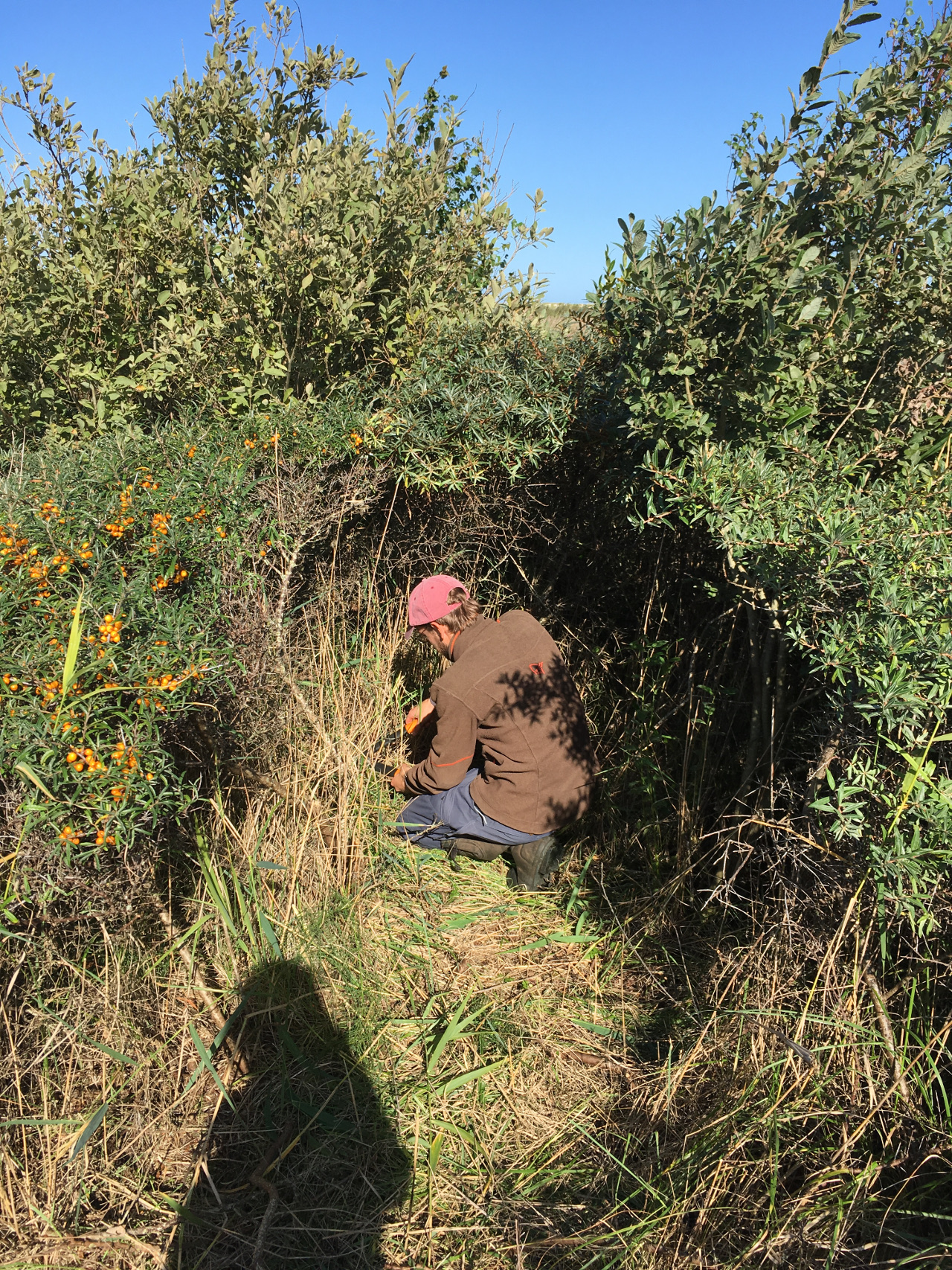 When we got back to the observatory we had nice lunch, Chris and Judith put in the data from the morning observation and we all had some rest before the evening.
Then we took the evening meeting, had a really nice dinner that Christian made and then some sleep before tomorrows ringing.