Her på Skagen Fuglestations blog bringes korte nyheder i dagbogsformat om hændelser på fuglestationen.

Se indlæg fra år: 2023 (218)2022 (292)2021 (279)2020 (282)2019 (304)2018 (261)2017 (247)2016 (2)(se alle)


A Day of Ducks
mandag 18. september 2023
Today was a very windy day, so we couldn't go ringing in the morning. Still, Migration Count was possible, so Hayley, Gustav and Simon went out. To get a little bit of shelter from the wind, they chose another location today and went to Sandorme Sporet, where they had shelter behind the dune. Apparently, there was a lot to see and it was one of the best days so far.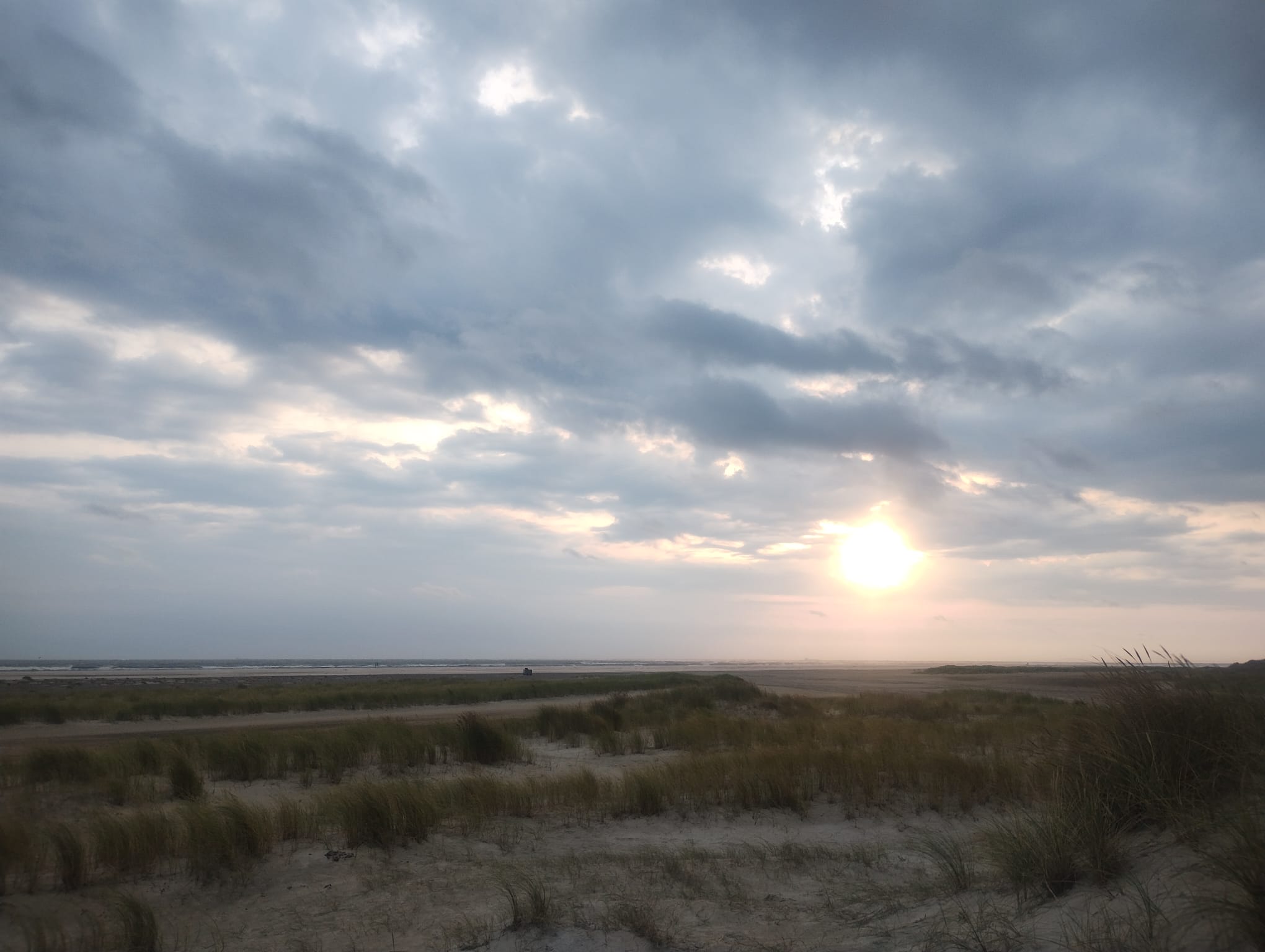 The most observed species today were – ducks! Teals (Krikand), Wigeons (Pibeand), Pintails (Spidsand), Common Scoters (Sortand), Velvet Scoters (Fløjlsand) and Eider ducks (Ederfugl). But other birds were there as well, for example red breasted Merganser (Toppet skallesluger), dark bellied Brent Geese (Knortegås), Red knots (Islandsk ryle), Grey Plovers (Strandhjejle) and a young black Guillemot (Tejst). Our guests, Jette and Anders, went out early as well and had some nice observations of Gannets (Sule), Dunlins (Almindelig ryle) and Great Black-backed Gulls (Svartbag).
Meanwhile, Rebecca and I could sleep a little longer, which was a much needed rest for me. We had breakfast and when the others came back we got some delicious cake from our friends of the Lighthouse crew, which was an exciting treat. All danish cakes I had so far were really good!
Despite the wind, some birding around the lighthouse was done. We could see a Sparrowhawk (Spurvehøg) and an adult Arctic tern (Havterne), which was a little late in the month and therefore nice to watch. Today Simon Sr. had guests from friends from the Norwegian Bird Observatory, the Store Færder Ornithologiske Stasjon. You can check out their new cool website on this link. It was really interesting to hear about another station, the daily life and the bird species they catch. Simon Sr. showed them the active radiotelemetry reciever which hopefully will find some of the passerines that are being equipped with radiotags in southern Norway during these days - among them Tree Pipits.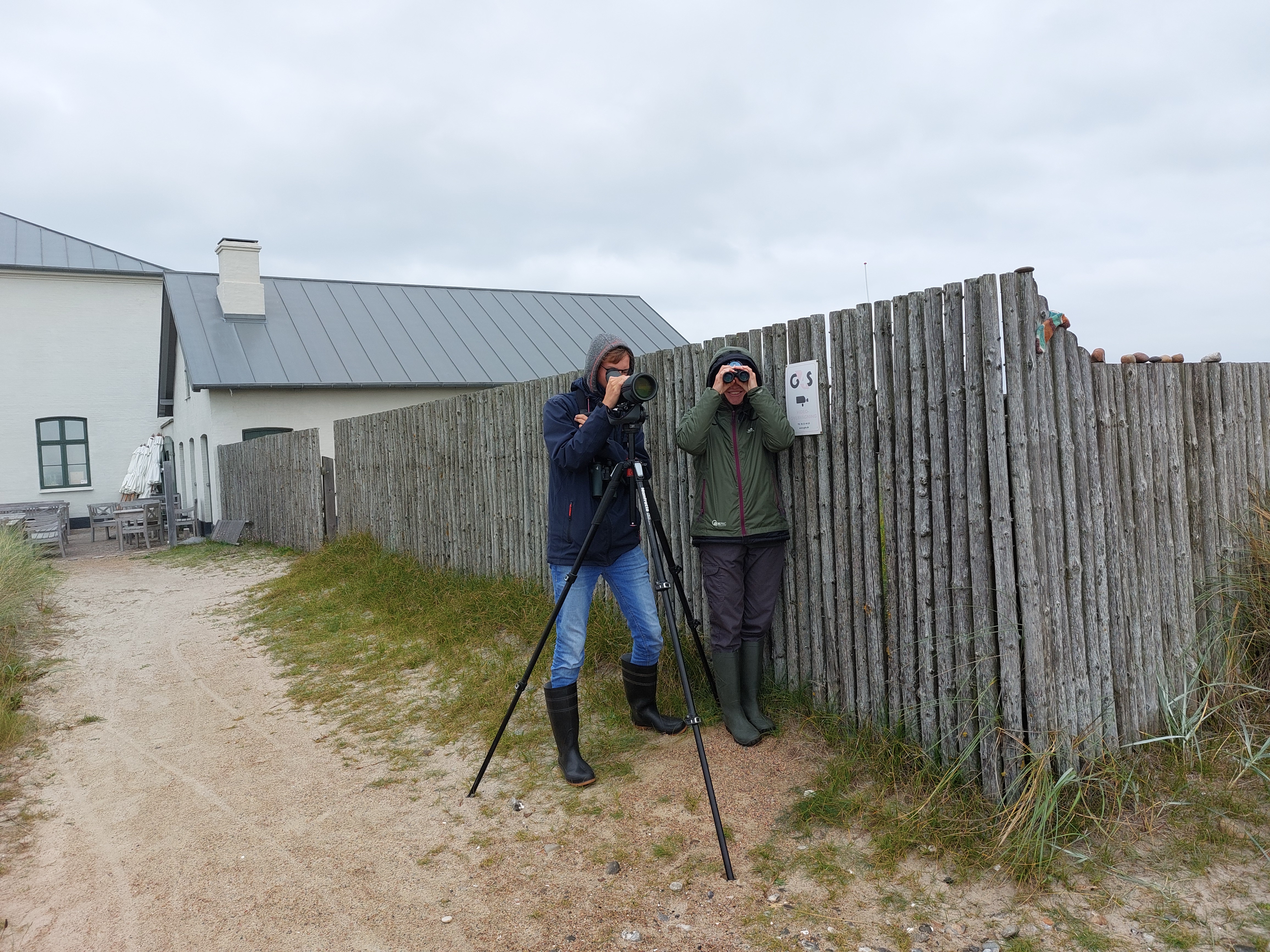 Then we did something we had never done before but was a lot of fun: we played Hide and Seek. Even though there weren't many possibilities for four out of five volunteers to hide in the same building, we managed to play four rounds and got very creative with our hiding spots.
People: Antonia Greil, Hayley Land, Rebecca Cheape, Gustav Nyberg, Simon Kiesé, Simon S. Christiansen, Terje Axelsen (Store Færder Ornitologiske Stasjon), Jette and Anders.
A link to today's observations from volunteers and local observers.