Her på Skagen Fuglestations blog bringes korte nyheder i dagbogsformat om hændelser på fuglestationen.

Se indlæg fra år: 2021 (229)2020 (282)2019 (304)2018 (261)2017 (247)2016 (2)(se alle)
Se indlæg fra måned: jan. (7)feb. (16)mar. (30)apr. (28)maj (30)juni (28)juli (31)aug. (31)sept. (30)okt. (32)nov. (30)dec. (11)


Christmas dinner!
lørdag 30. november 2019
Today has been a different day as yesterday during the evening meeting we agreed to start ringing at Simon's garden due to he saw a flock of Waxwings (Silkehale) flying around the neighbourhood.
So we woke up quite earlier than we did the last days and took all the equipment we needed to ring the birds in that area. We put up a net, we feed the birds and we patiently waited for the Waxwings to come and get caught in our net.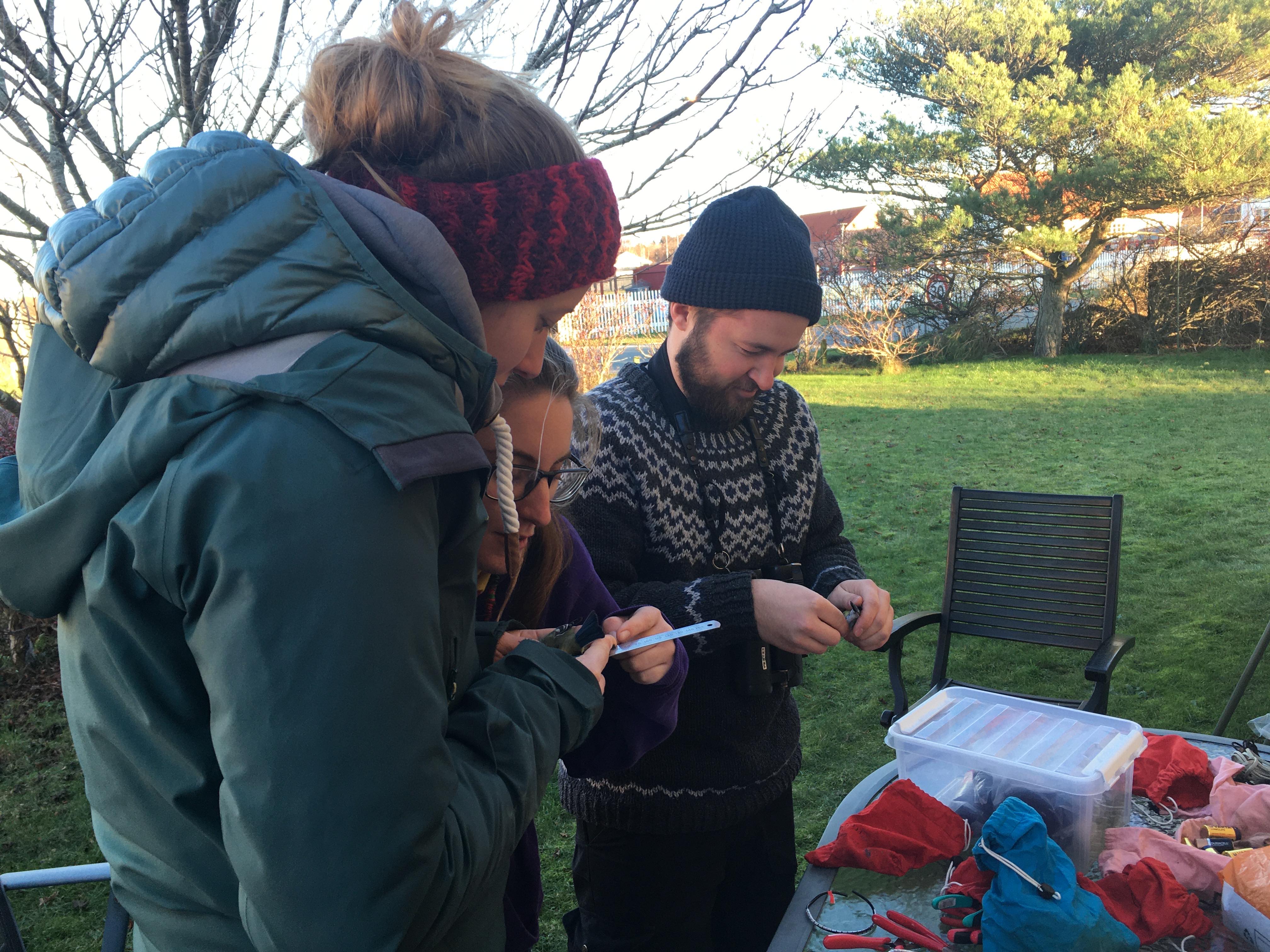 Anders also came to Simon's home and ringed with us. Unfortunately, only a flock of them was sitting on the top of the tree and were flashed by a Robin (Rødhals). So we were a bit upset about that... But we ringed Great Tits (Musvit) and Blue Tits (Blåmejse).
After the ringing, we went back to the Bird Observatory because of the feeding of the birds that kids could do today at 13:00h.
They really enjoyed putting the food and also had the opportunity to look at the dead birds that we have at the moment.
Michael Anker was ringing at Jennes Sø and he caught some Mealy Redpoll (Nordlig Gråsisken).
Then we took a look at the Christmas Sale at the Shop and prepared ourselves for the Christmas dinner.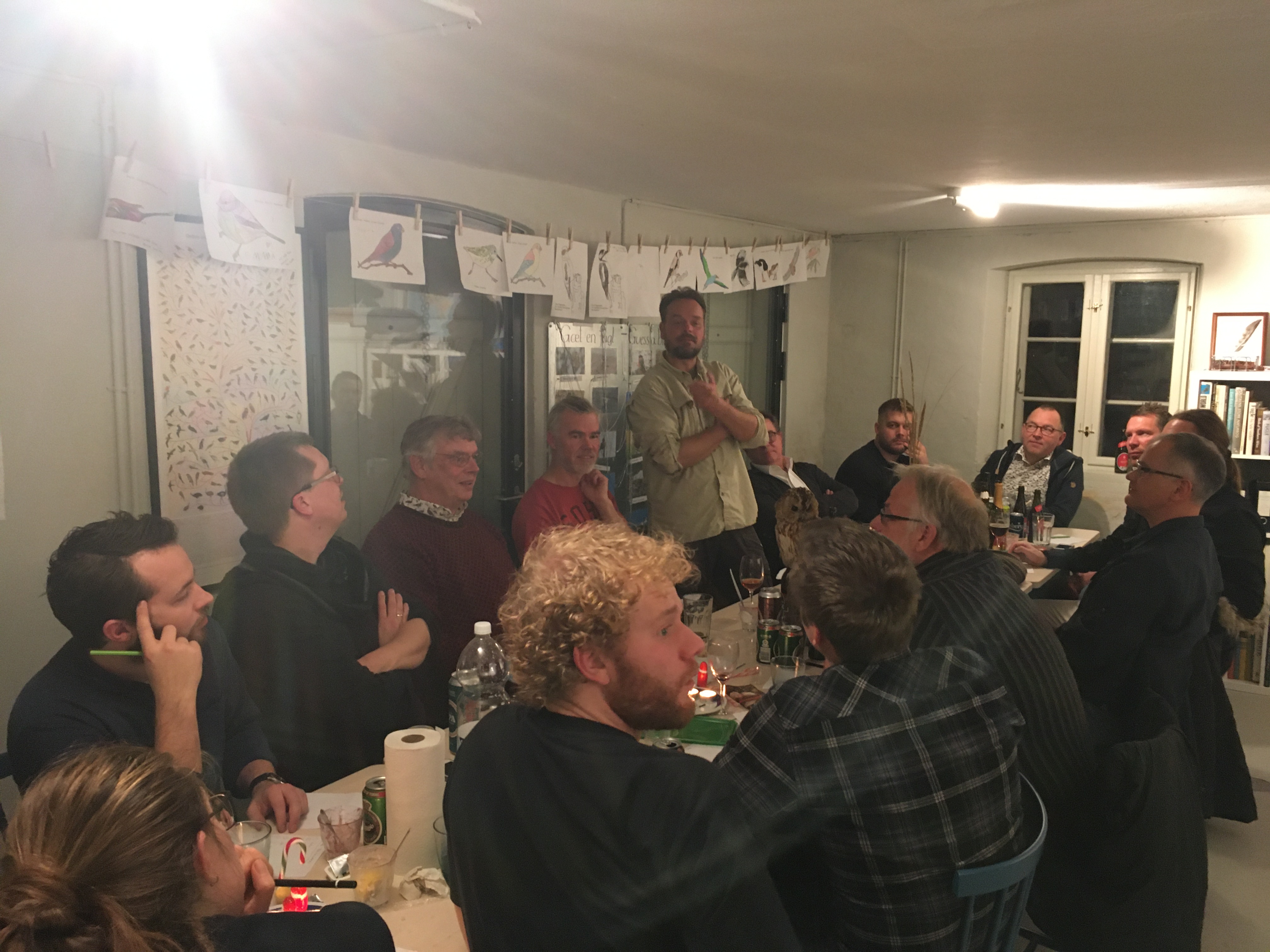 As you can see, we had a lot of fun during dinner and the quizzes after eating. It was really nice to share the evening with you all.
Ringmærkning (Skagen By, Jennes Sø):
Blåmejse - 2
Musvit - 7
Gransanger - 1
Gærdesmutte - 1
Nordlig Gråsisken - 6
Lille Gråsisken - 10
Grønsisken - 1
Total: 28
People: Simon S. Christiansen, Judith Kloibhofer, Laia Soler Iglesias, Esben Hansen, Michael Ancher and the friends of the Christmas dinner.