Her på Skagen Fuglestations blog bringes korte nyheder i dagbogsformat om hændelser på fuglestationen.

Se indlæg fra år: 2021 (229)2020 (282)2019 (304)2018 (261)2017 (247)2016 (2)(se alle)
Se indlæg fra måned: jan. (7)feb. (16)mar. (30)apr. (28)maj (30)juni (28)juli (31)aug. (31)sept. (30)okt. (32)nov. (30)dec. (11)


New ringing site finished and trip to Stensnæs
onsdag 28. august 2019
The morning was dominated by ever-changing weather. Thunderstorms were roaming outside during the night and poor Joost woke up at 2am and couldn't fall asleep anymore after. At 5am, Simon, Yehonatan, Joost and I were discussing the action plan for possible morning ringing. Thunderstorms/heavy rain was forecasted, but the weather radar looked ok. Therefore we decided to go outside – where it started raining. It was just a short shower though, and we continued to our ringing site and started to put up the first nets. Unfortunately it started to rain again and we hat to put the nets down again. We stayed during the rain shower in our little shelter tent at the ringing site. There was hardly any space for the three of us, but that space was enough for a million mosquitoes to join our downtime. Finally the raining ceased, Simon joined us and we were able to catch birds. See the list in the end of this post for more details on what ended up in our nets.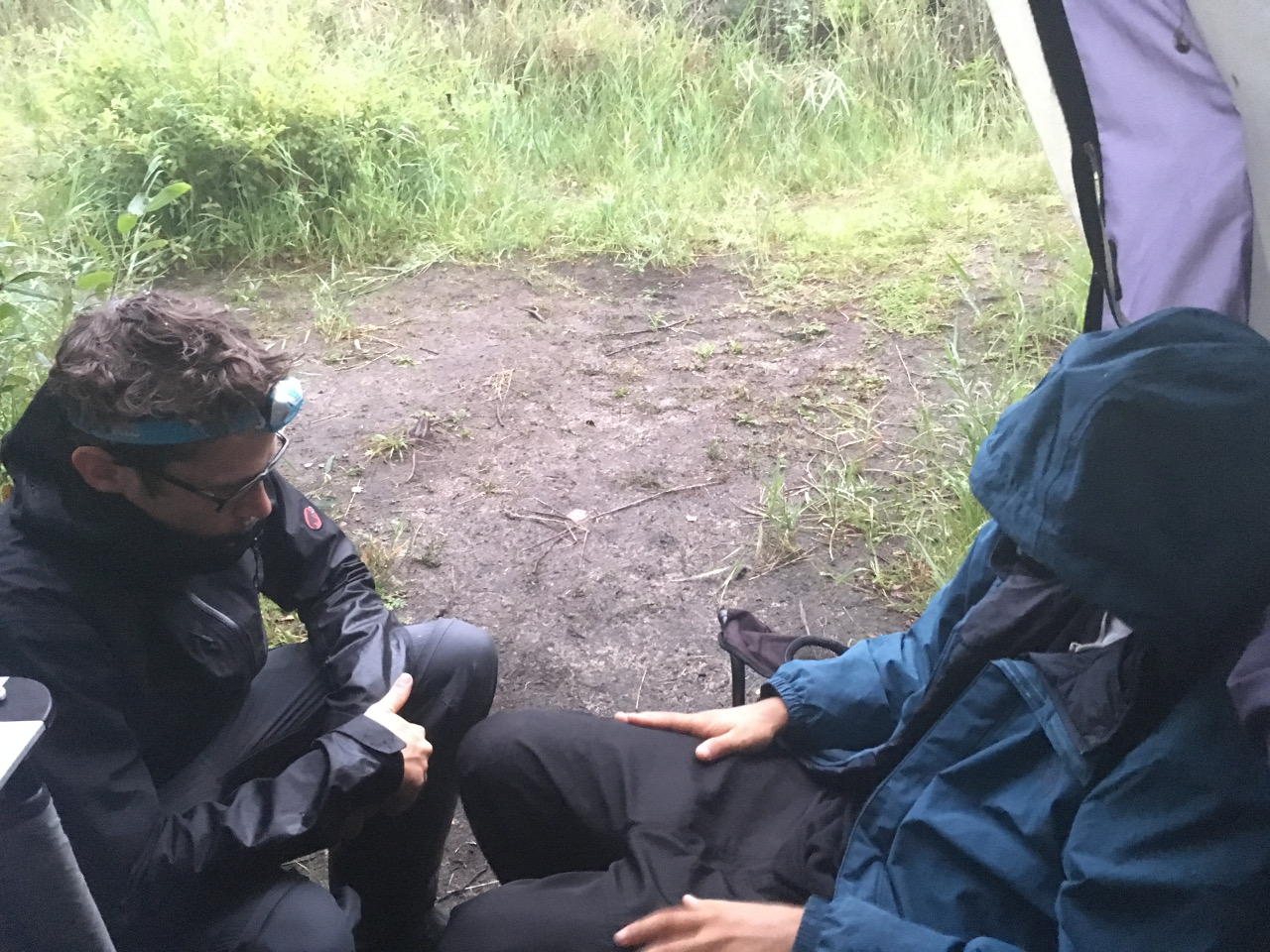 Waiting with a mosquito swarm inside our small tent for a weather change...
In the meanwhile, Christina was counting bird migration close by at World's End. Migration was not very strong, so she had the time to find one of the surf scoters (brilleand), which is still in the area. At the same time, Martin went on a walk on the beach to collect interesting material for an upcoming tour. He found a dead seal pub and a dead harbour porpoise (marsvin).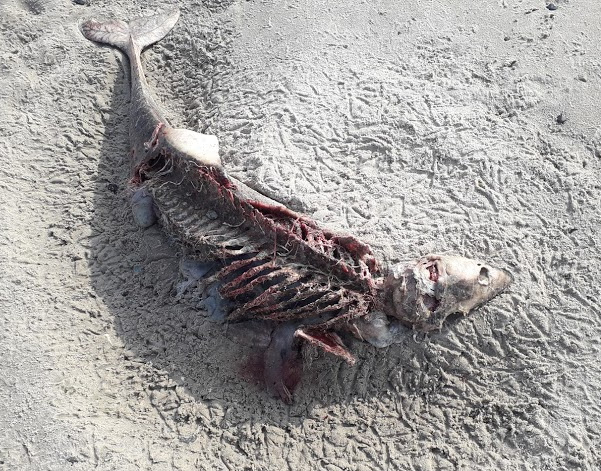 After ringing and observations, we put up the remaining nets at the new ringing site, Kabeltrommelkrattet (cable drum thicket) and cleared a path through the thicket to our new ringing table – the name giving cable drum. We are looking very much forward to go ringing there tomorrow.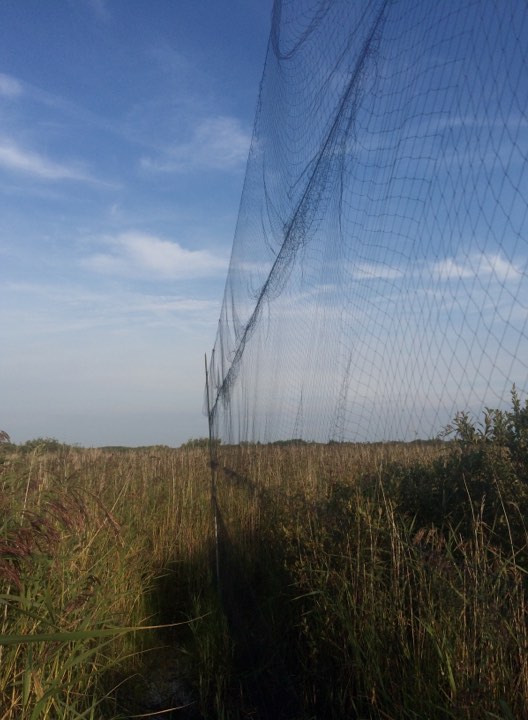 One of our brand new nets at Kabeltrommelkrattet
After coming home, our weekly Wednesday occupation commenced: Cleaning the house. With now so many people at the station as now, it was a fast and actual fun activity. Simon in the meanwhile collected yet another new volunteer from the train station: Judith arrived after a trip involving bus, ferry and train from Copenhagen.
In the evening, Simon took Yehonatan, Christina and me to the bird sanctuary Stensnæs – Lyngså south of Sæby. This area is known as a hotpot for waders (vadefugler) and we plan to use the shallow waters there for capture efforts. Today we went to check the movement of the birds and consider which places would most suitable for our nets. After Simon told us so many good stories about it, we were excited that he wasn't exaggerating. We saw 17 different wader (vadefugl) species, among which red knots (islandsk ryle), oystercatchers (strandskade), dunlins (almindelig ryle), and curlews (storspove) were found in three-digit numbers.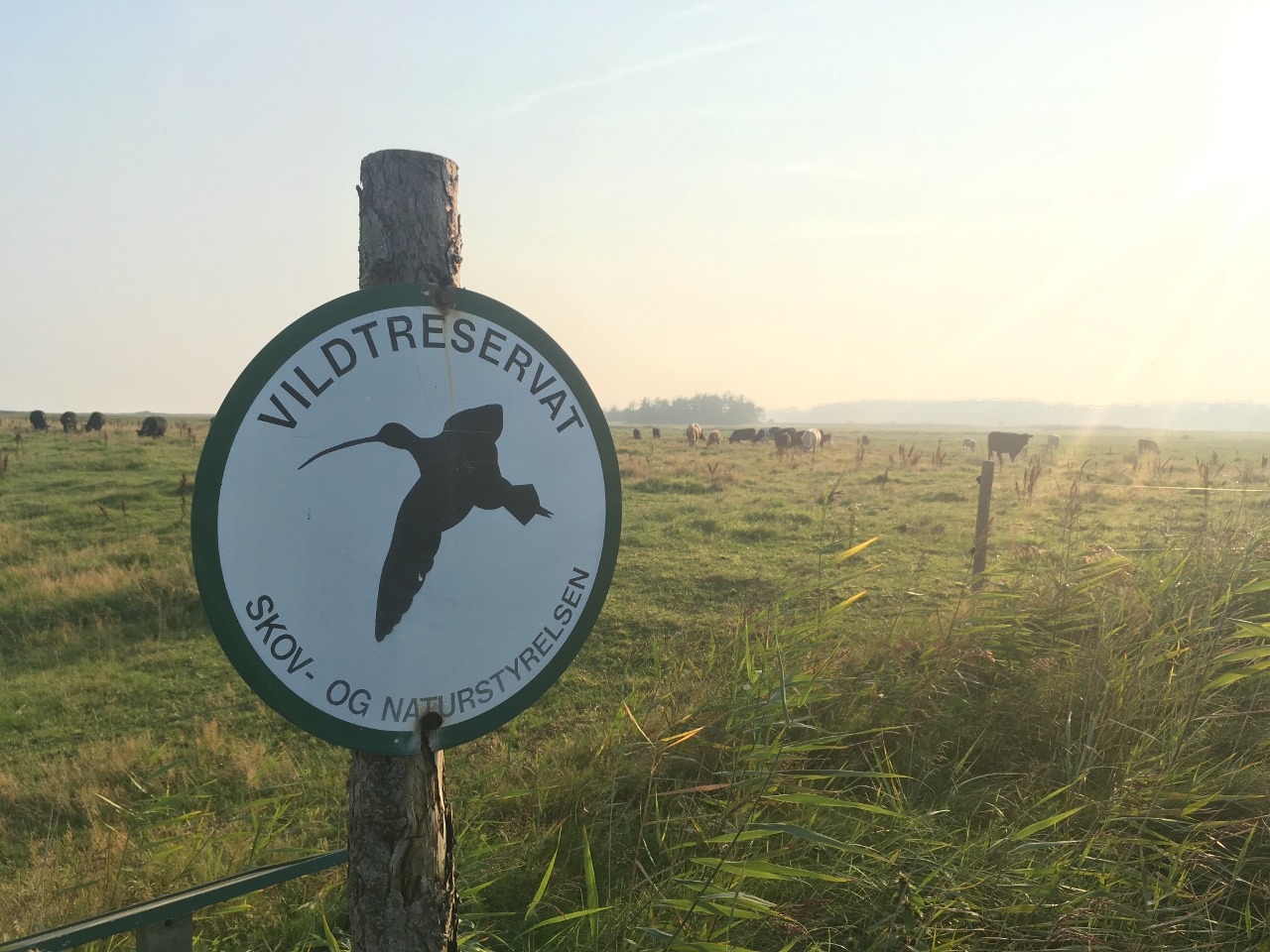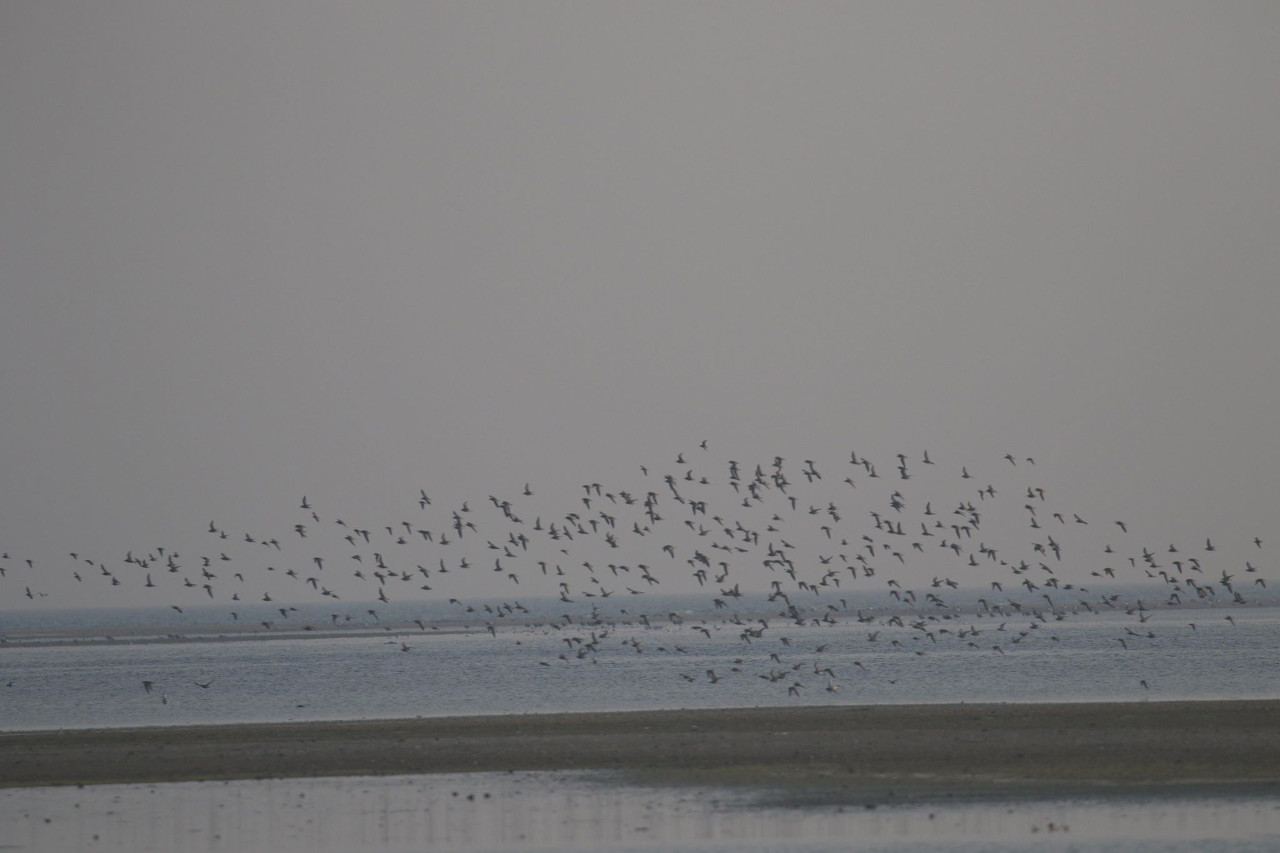 We arrived almost at high tide and observed how the water level decreased during our stay. The birds moved accordingly from their roosting places to their foraging sites. The best places to put up nets seem to be however unreachable without waders or a boat. If time and weather allow it, we will have our first trapping efforts next week.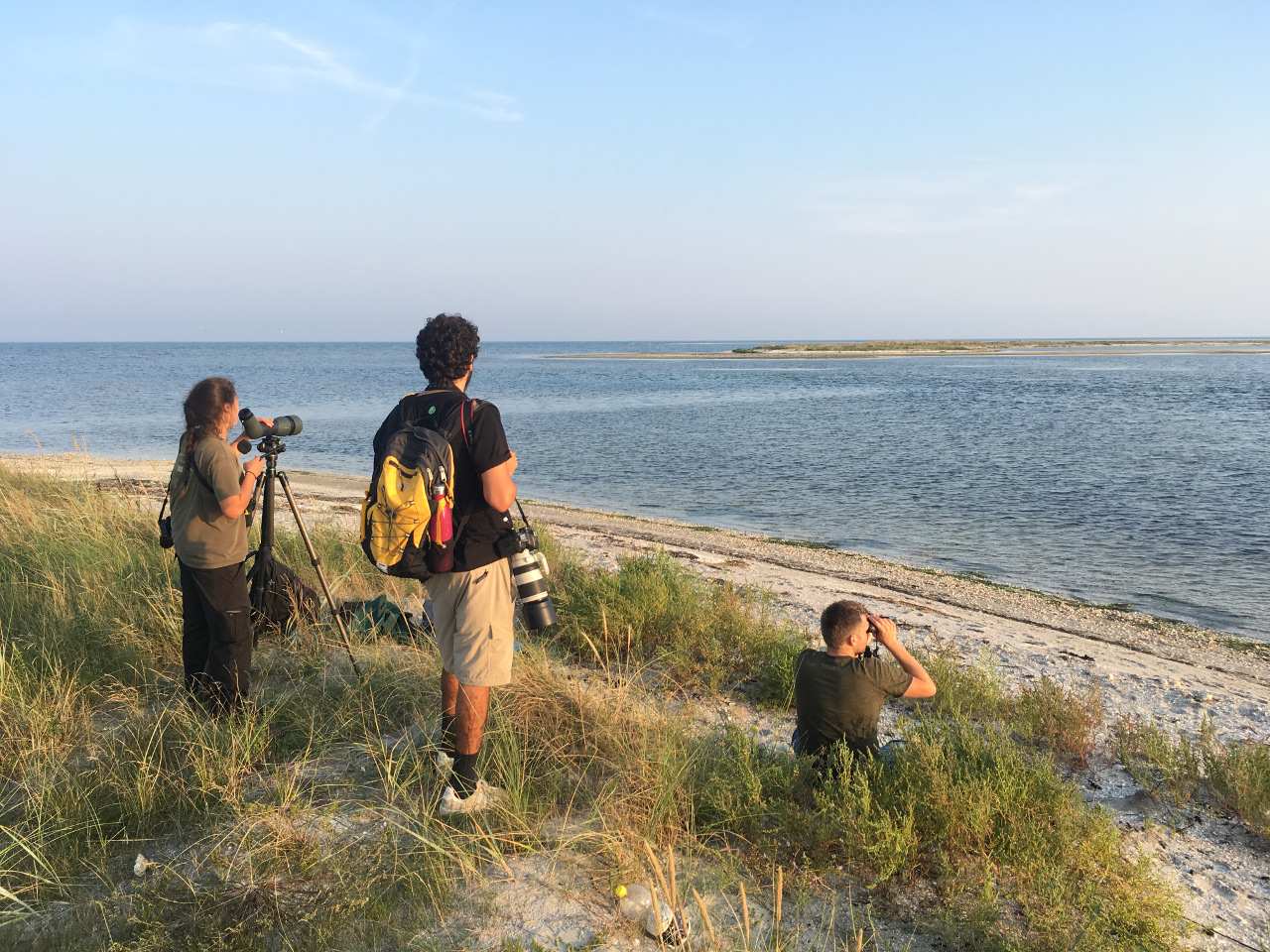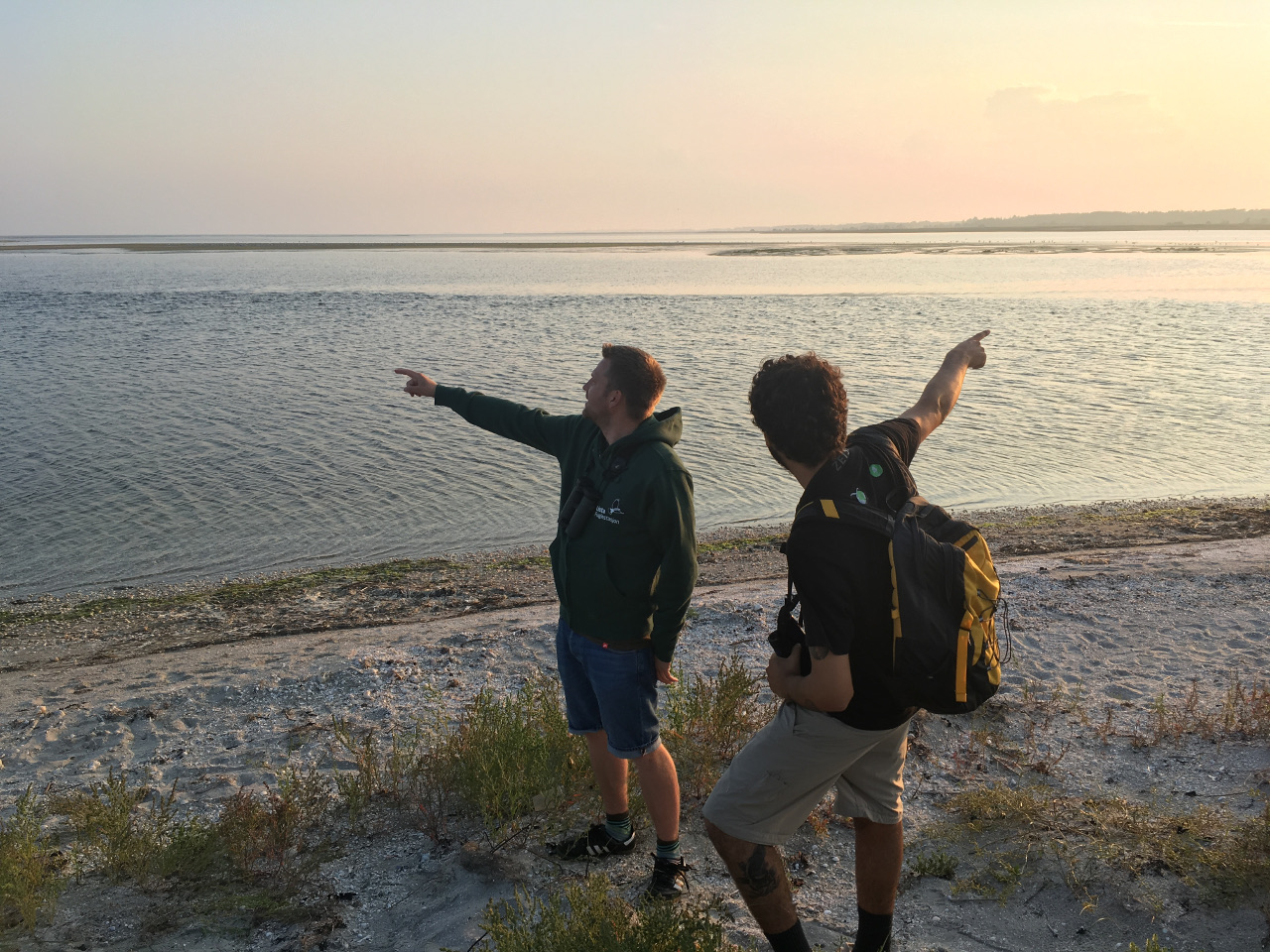 Where should we put the nets?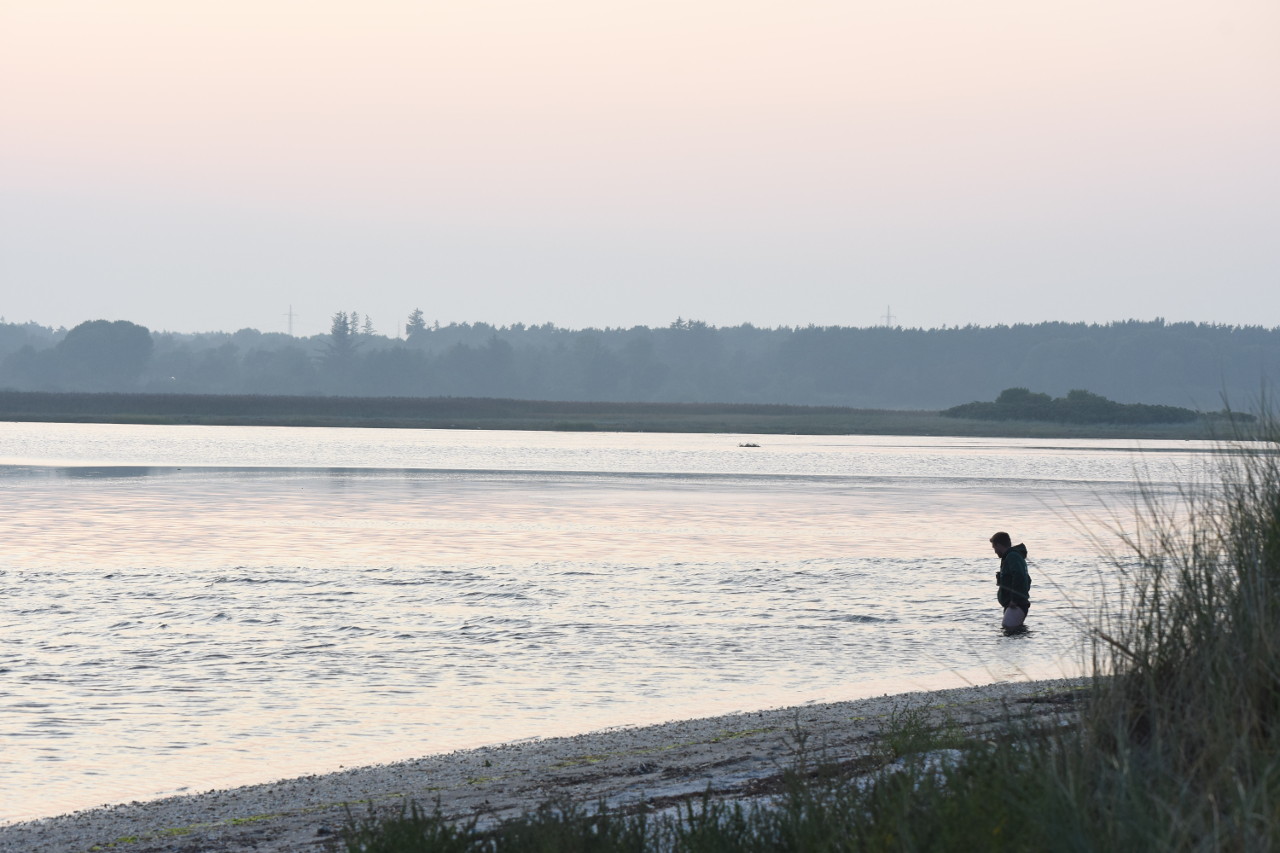 Is it possible to cross here?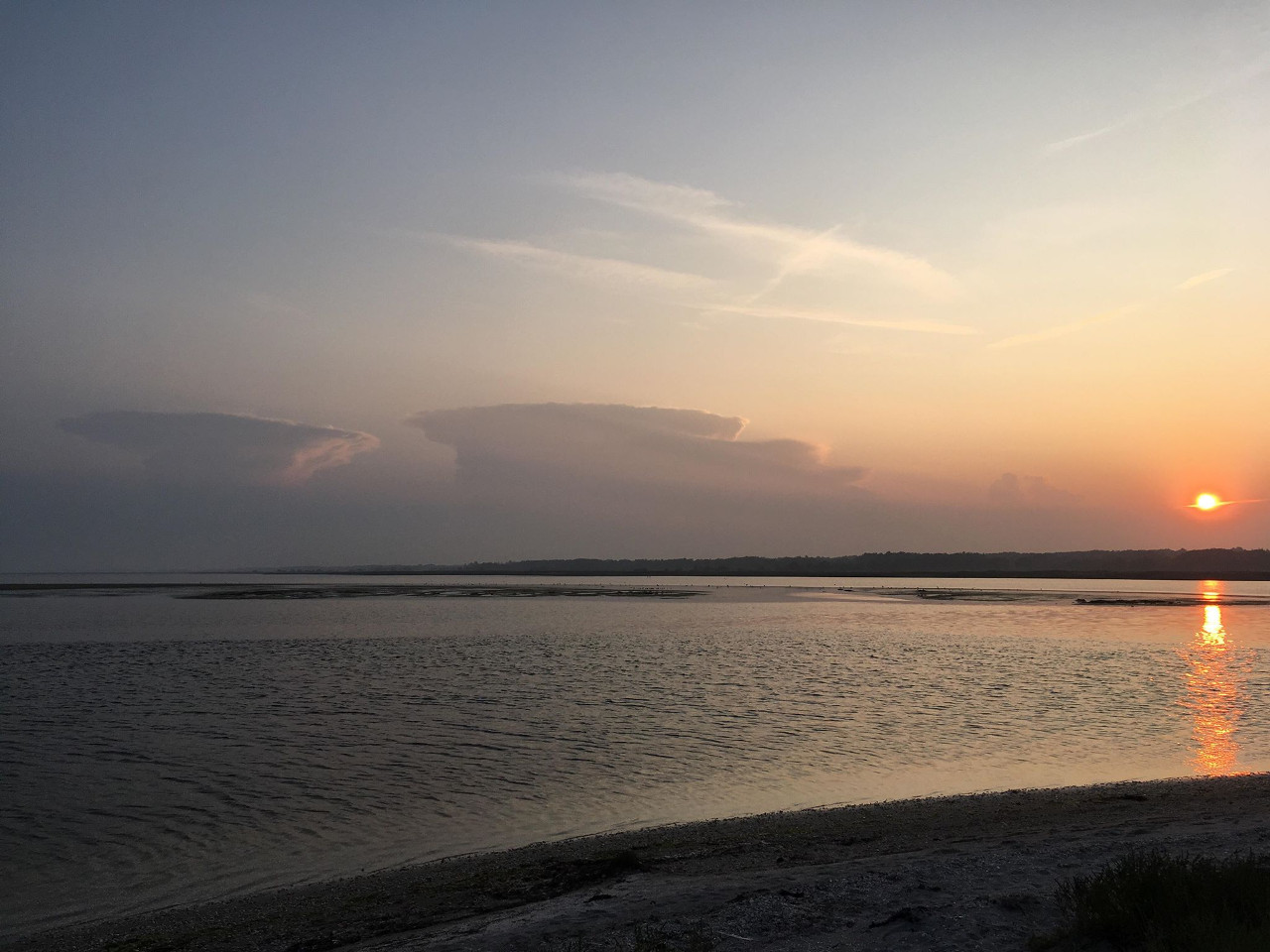 Thunderstorms approaching before sunset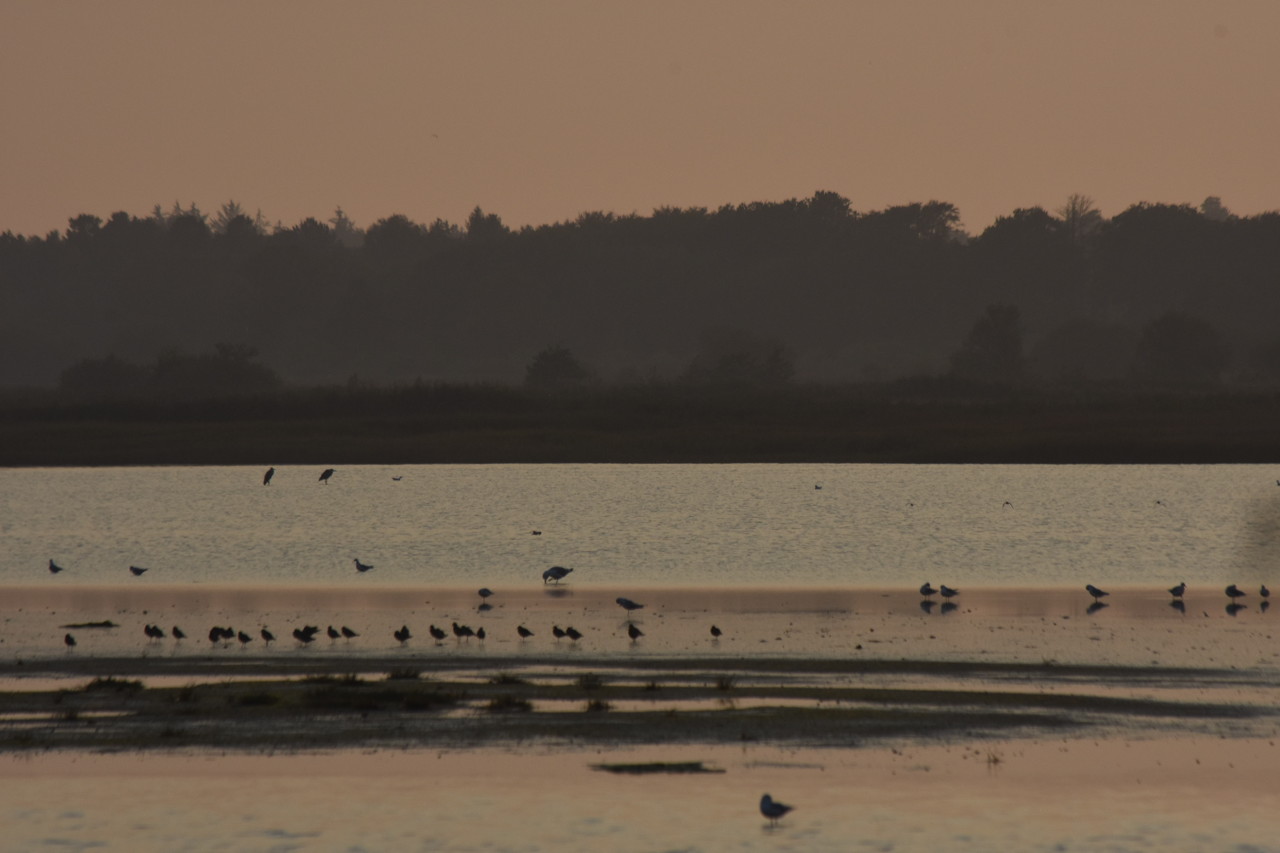 Ringing (Grenen – Sardinkrattet):
Spotted Flycatcher – Grå Fluesnapper – 2
Common Whitethroat – Tornsanger – 1
Eurasian Blackcap – Munk – 3
Eurosian Reed Warbler - Rørsanger - 3
Willow Warbler – Løvsanger – 10
European Robin – Rødhals – 2

Total: 21
People: Simon S. Christiansen, Martin Yordanov Georgiev, Christina Ninou, Yehonatan Ben Aroia, Christian Stolz, Joost Van Duppen, Judith Kloibhofer
Writing music: Major Parkinson – Black Box