Her på Skagen Fuglestations blog bringes korte nyheder i dagbogsformat om hændelser på fuglestationen.

Se indlæg fra år: 2021 (229)2020 (282)2019 (304)2018 (261)2017 (247)2016 (2)(se alle)
Se indlæg fra måned: jan. (7)feb. (16)mar. (30)apr. (28)maj (30)juni (28)juli (31)aug. (31)sept. (30)okt. (32)nov. (30)dec. (11)


765th post on our blog
tirsdag 22. oktober 2019
Yesterday, the weather forecast said very strong wind for tomorrow. Fortunately, it 'changed his opinion' during the evening and so we decided to try the ringing in Kabeltrommelkrattet in the morning. And it was really worth it! Even if the wind increased a little bit during the morning the birds were still very active. And so we had a good morning with cool observations and awesome birds in the ringing. The variety of the ringed birds was very good today. There were four different species of tits, where the highlight was a flock of 12 Long-tailed Tits (Halemejse) and two Coal Tits (Sortmejse). The Long-tailed Tits got the fitting nickname 'small teddybears' from Gitte. Furthermore, we had a Water Rail (Vandrikse) and two Sibirian Chiffchaffs (Sibirisk Gransanger, ssp. tristis). The final highlight was another Lesser Whitethroat (Gærdesanger) – it's probably the sibirian subspecies blythi. The bird even honoured us with it's nice callings from a bush very close to us, we immediately started to record it and it sounded mostly like a blythi. Now the DNA has to make the last call. Observations next to the ringing were a Waxwing (Silkehale), many Mistle trushes (Misteldrossel), a flock of Bearded Tits (Skægmejse), a Parrot Crossbill (Stor korsnæb) and a Lesser Whitethroat (Gærdesanger). And before leaving Kabeltrommekrattet we found together with our guests a Rough-legged Buzzard (Fjeldvåge). All these highlights were hard to beat. However, Knud found two Little Auks (Søkonge) and two Pomarine Skuas (Mellemkjove) out at Verdensende 3.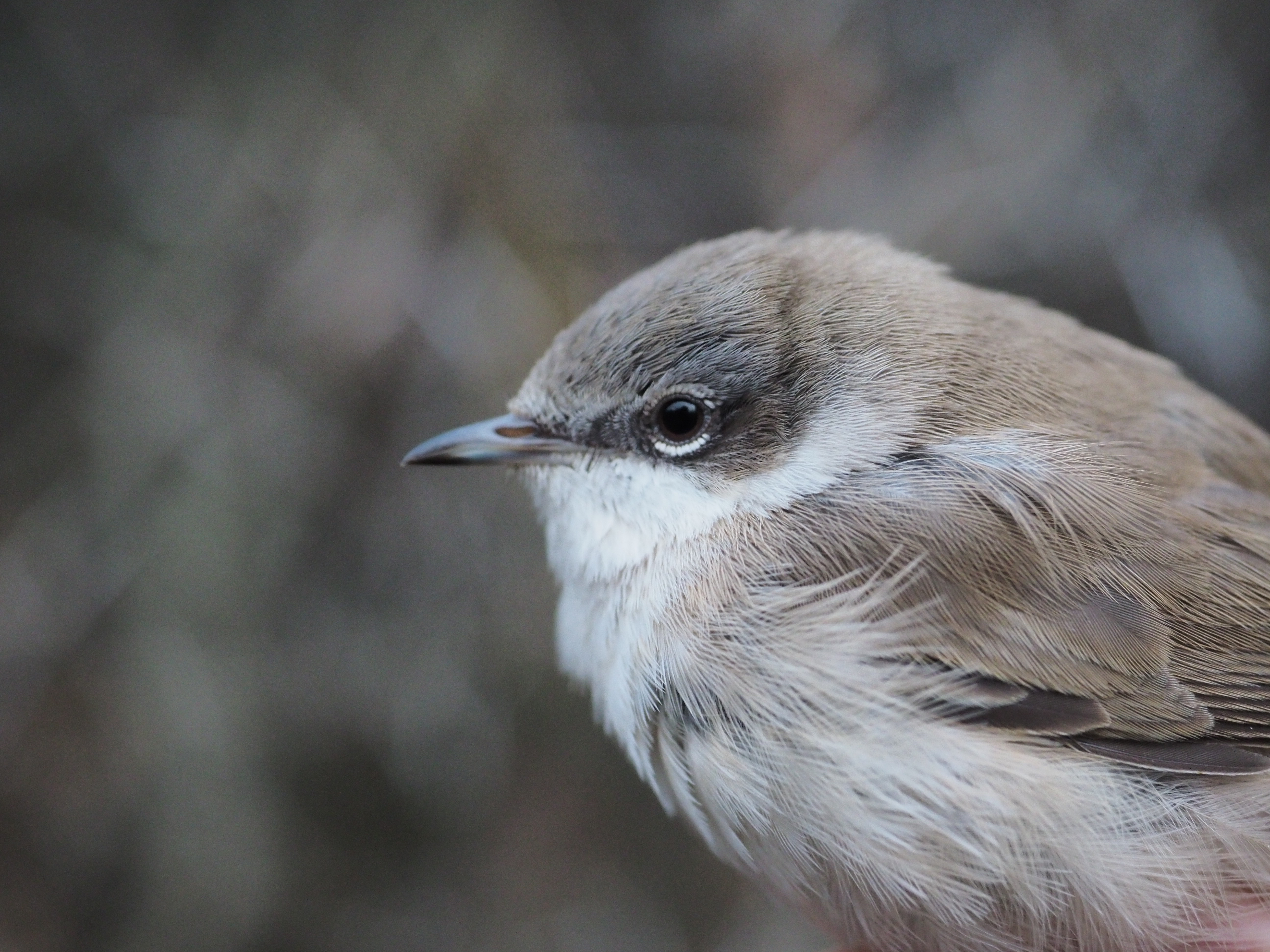 Lesser Whitethroat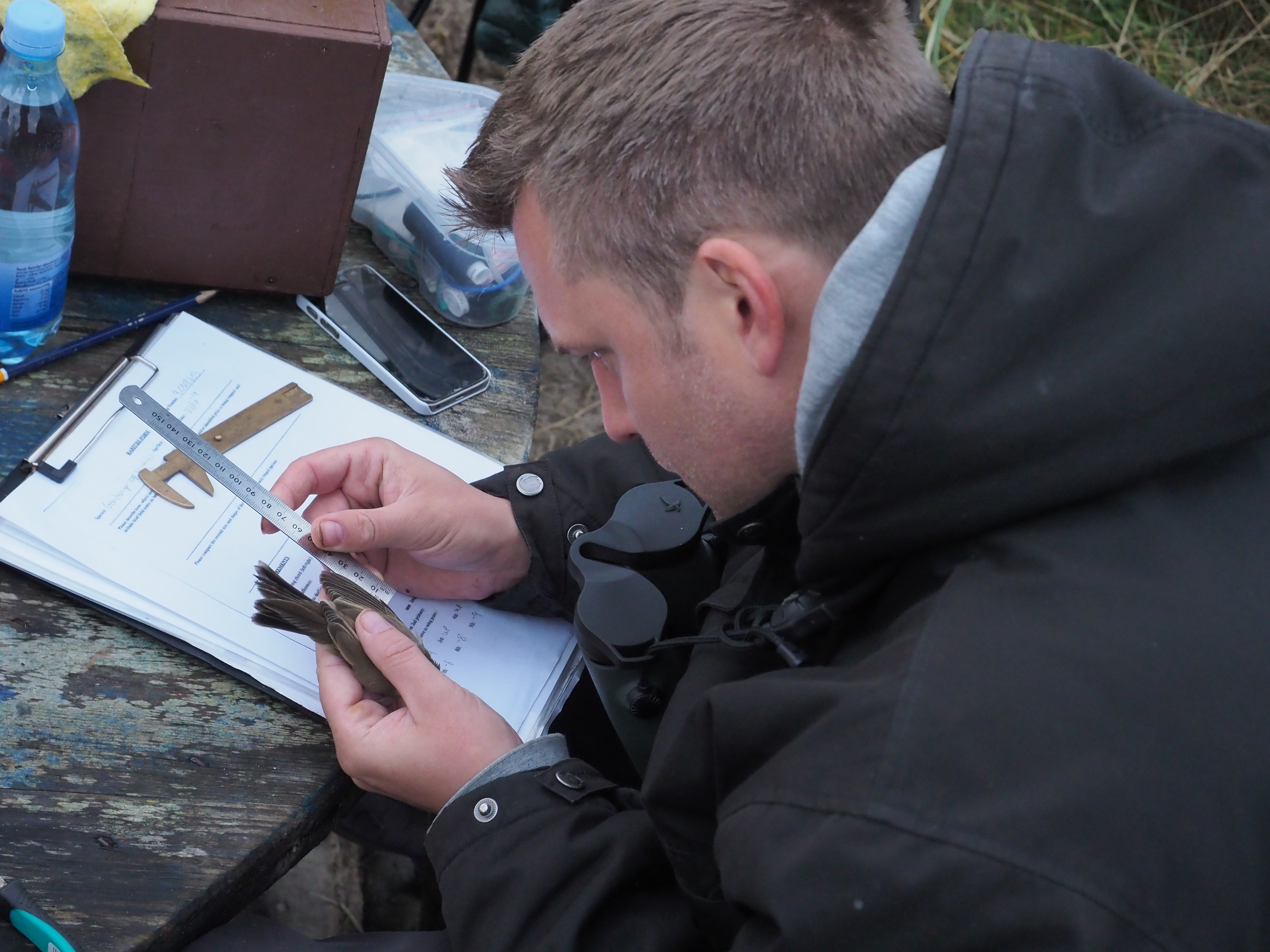 Accurate measurments of the Lesser Whitethroat from the boss himself :)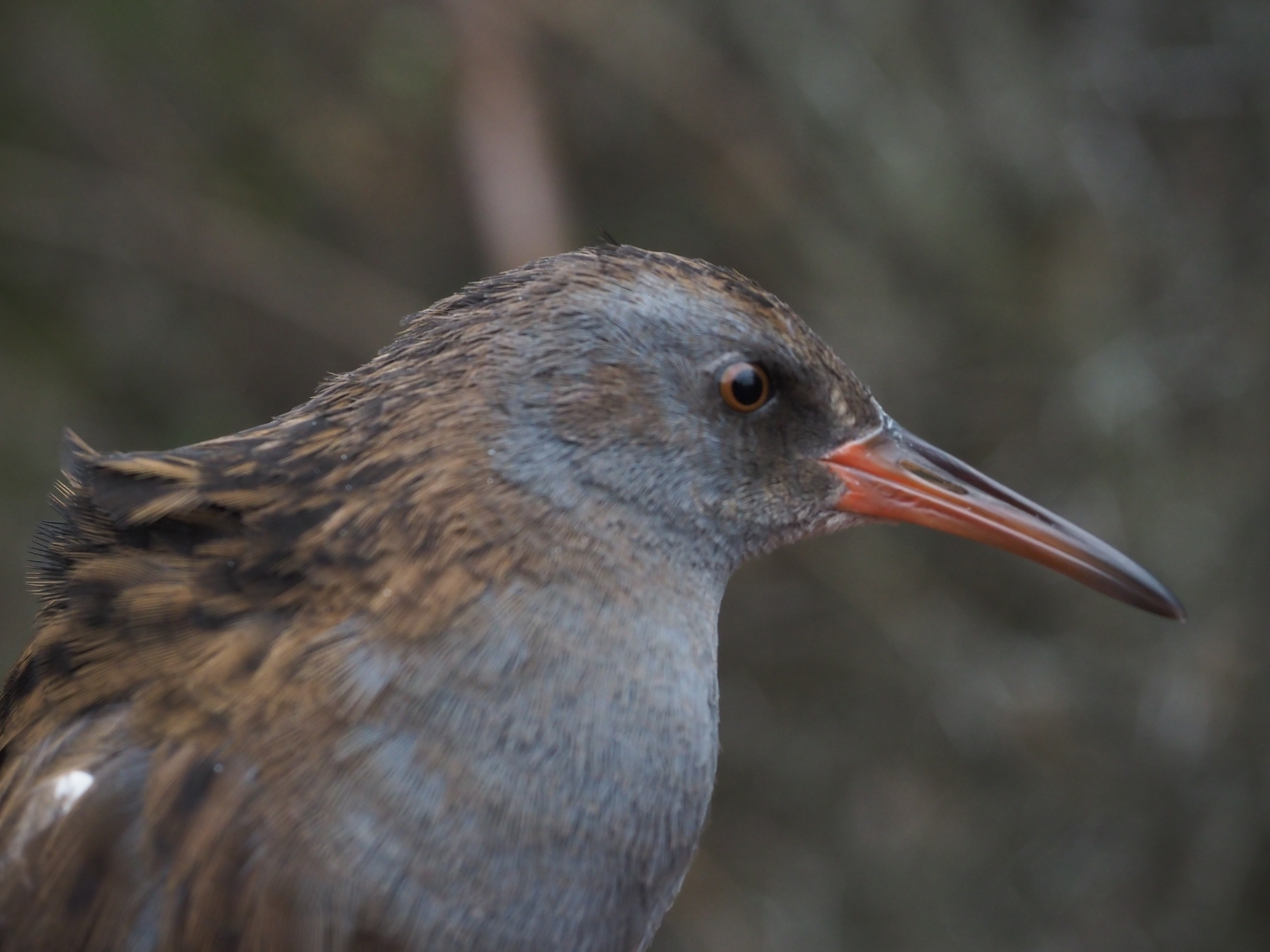 Water Rail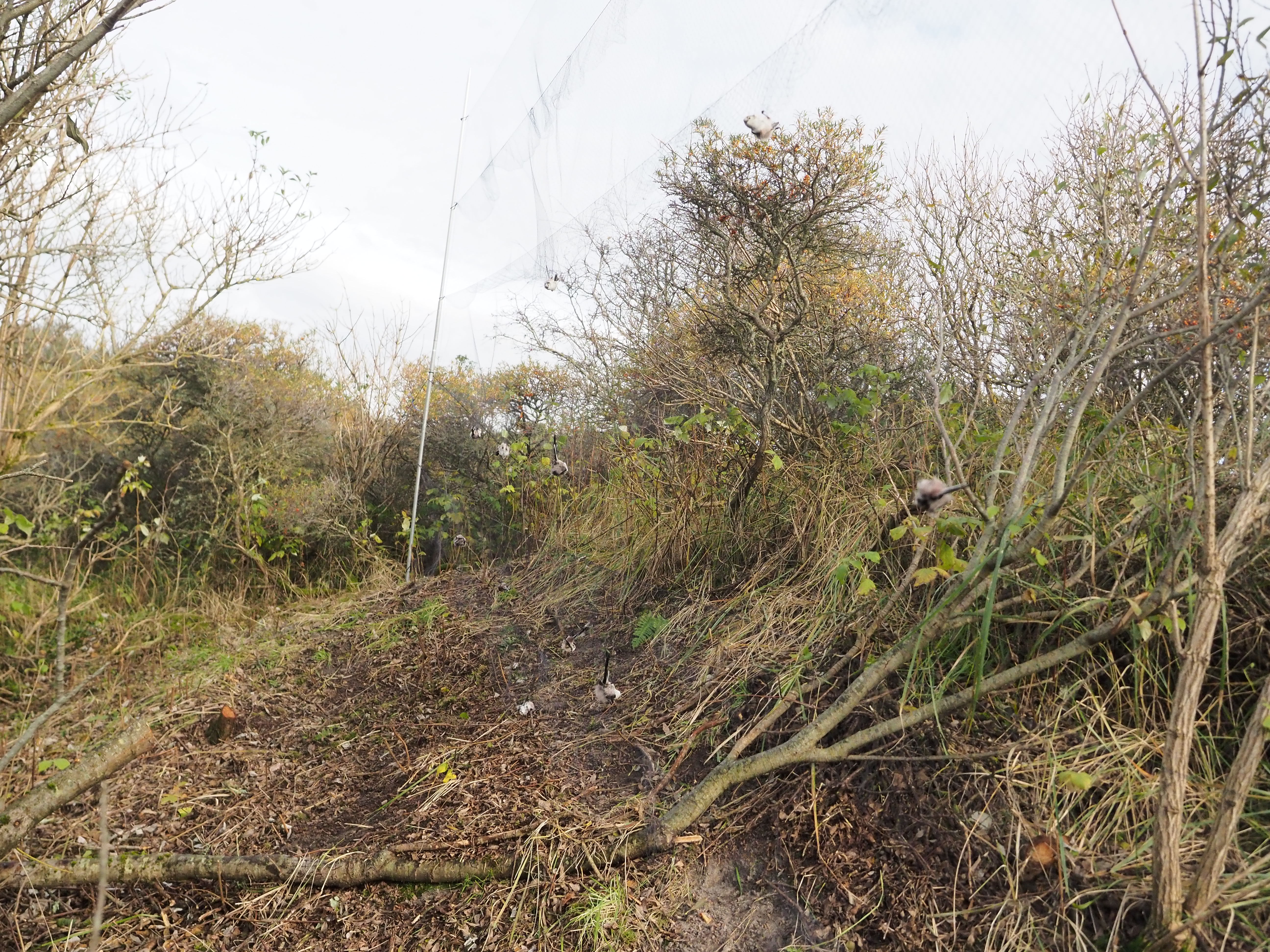 12 Long-tailed Tits in one net
Jan Peder showed us today why Simon is calling him 'handyman' with fixing all our bicycles, waders and some new hooks in the ringing side – thanks for that amazing work!
In the afternoon Chris had a talk downstairs in the Birder's Club. It was about living in Svalbard, among polar bears. He gave us a good insight how the life on an island with 4 months without sunshine and no higher vegetation then 20 cm. There were many interested guests joining. To be fresh for the talk we went swimming before. Today, even Laia joined, because she was lured by false promises of sunshine.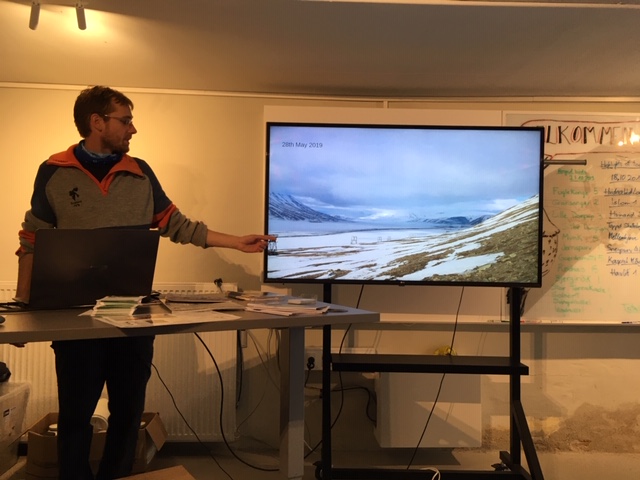 Further south the Lighthouse of Rubjerg Knude was moved further into land today. Really crazy to just move a 720 tonnes heavy lighthouse. Hmm but maybe it would also be an idea for out grey lighthouse? Could be nice to have the lighthouse out at the tip and then we can do the observations just from inside :D
Ringing:
Water Rail – Vandrikse – 1
Wren – Gærdesmutte – 4
Dunnock – Jernspurv – 2
Robin – Rødhals – 5
Blackbird - Solsort – 3
Song Trush – Sangdrossel – 2
Sibirian/Steppe Lesser Whitethroat – Sibirisk/Steppe Gærdesanger (ssp. Blythi/Halimodendri) – 1
Blackcap – Munk – 6
Sibirian Chiffchaff – Sibirisk Gransanger (ssp. tristis) – 2
Goldcrest – Fuglekonge – 7
Long-tailed Tit – Halemejse – 12
Coal Tit – Sortmejse – 2
Blue Tit – Blåmejse – 12
Great Tit – Musvit – 3
Bullfinch – Dompap – 2
Bullfinch ssp. Europaea - Lille Dompap – 3
Reed Bunting – Rørspurv – 1
Total: 68
People: Simon S. Christiansen, Christian Stolz, Judith Kloibhofer, Laia Soler Iglesias, Koen Stork, Gitte & J. Peder, Knud Pedersen, Jørgen Kabel & Igor.