Her på Skagen Fuglestations blog bringes korte nyheder i dagbogsformat om hændelser på fuglestationen.

Se indlæg fra år: 2021 (229)2020 (282)2019 (304)2018 (261)2017 (247)2016 (2)(se alle)
Se indlæg fra måned: jan. (7)feb. (16)mar. (30)apr. (28)maj (30)juni (28)juli (31)aug. (31)sept. (30)okt. (32)nov. (30)dec. (11)


Final cleaning & goodbyes
søndag 1. december 2019
Actually this day started already in the night with the christmasdinner of the birders from Northjytland (Julefrokost Nordjyske Birdere) which lasted till the early morning. We had a great time and it was interesting to meet so many birders.
Before we went up Michael was already active to catch some birds in Jennes Sø. Unfortunately the birds were not very active and only three found their way into the nets.
We woke up in a little bit of chaos and had to clean everything up. After finishing Birders' Club we continued cleaning upstairs. It was time to do the final cleaning for the closing of the station, that included sorting all the left food and cleaning every little part of the bird observatory. After 5 hours everything is shining and I would say it is impossible now to to find any dust (Nullermand) in the apartment! During the cleaning Jørgen and Igor came by to say goodbye to me as I have my last day today.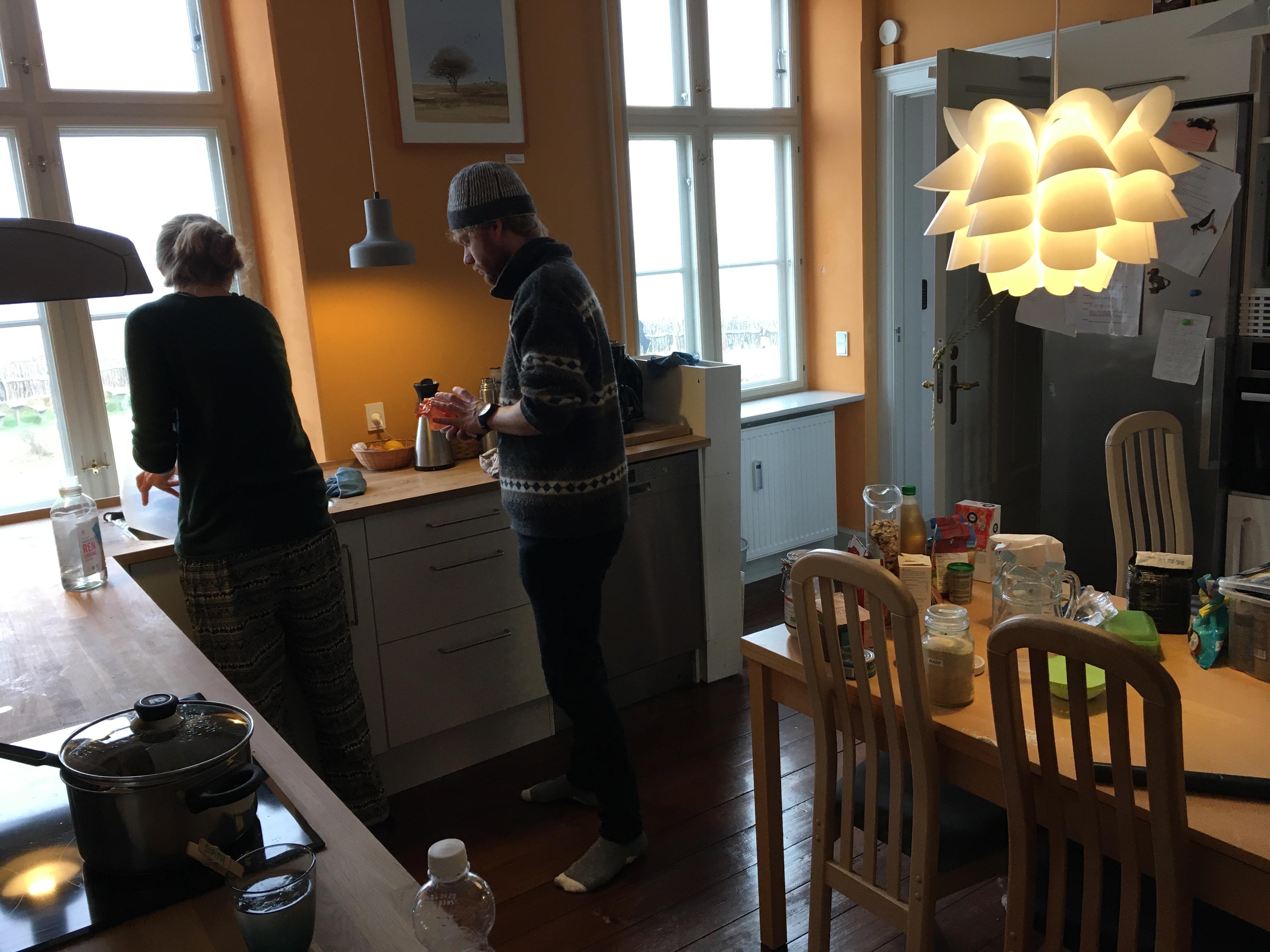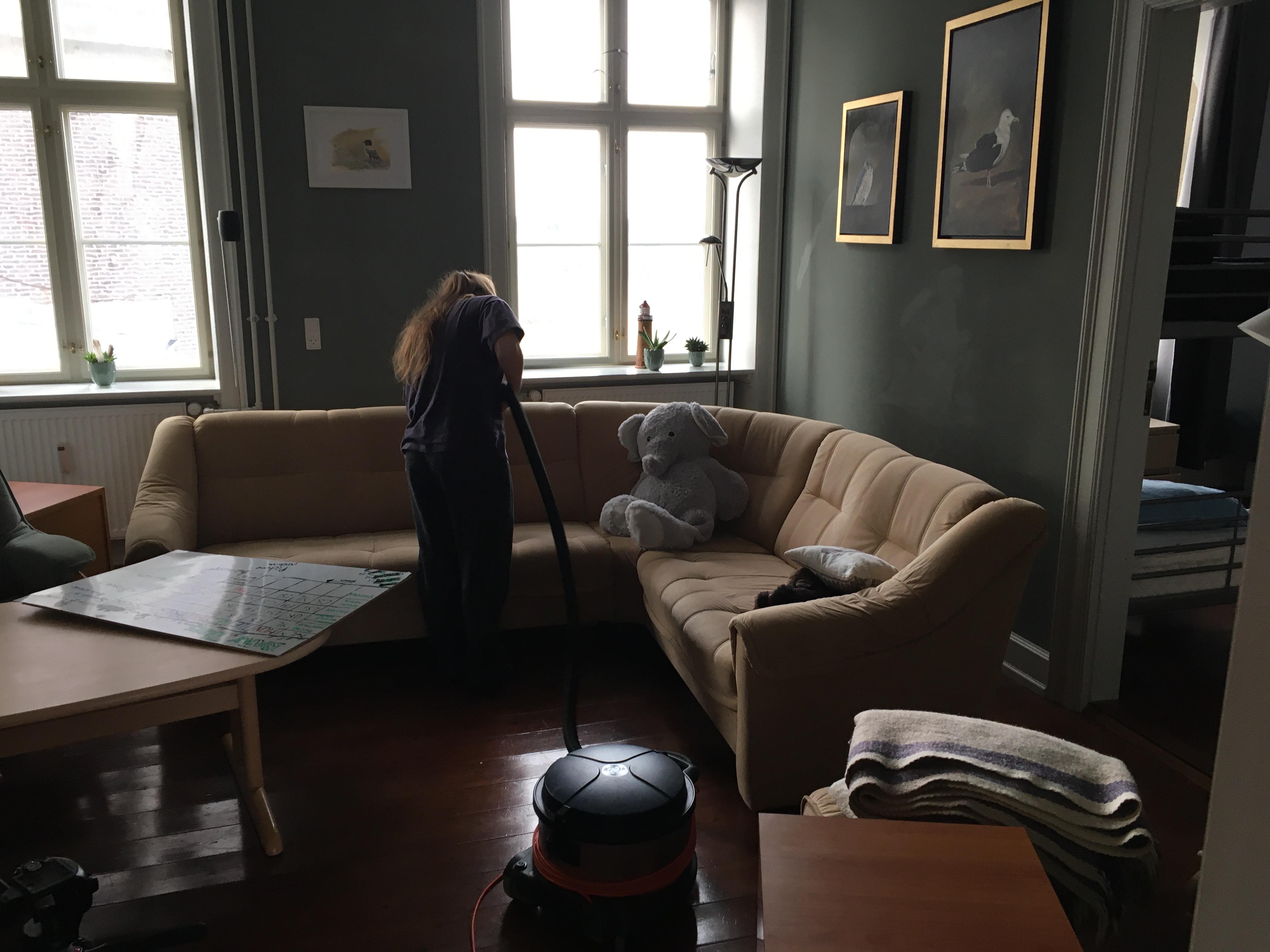 Cleeeeeaning, cleeeeeeeaning and cleeeeeeaning
In the afternoon Laia and me went down to the shop to buy some 'bird souvenirs' for bringing home. The have a Christmas sale at the moment and offer many really beautiful things – so we had some difficulties to decide what to buy that it doesn't get too much. It was also time to say goodbye to Christl and Flemming as they have their day off tomorrow. It was really nice to meet you and we wish you just the best for your future! Flemming even gave us a T-Shirt for free – thanks a lot for that! It will always remind us on you and on the nice time we had up here :)
In the meantime Simon was bringing all the bottles and cans to the supermarket to get the pledge back. But the "pledge-machines" and Simon were not really friends – after the first machine stopped working he had to continue to another supermarket. And even there the machine gave up after some bottles, but with the help of one of the workers he managed to get rid of all of them.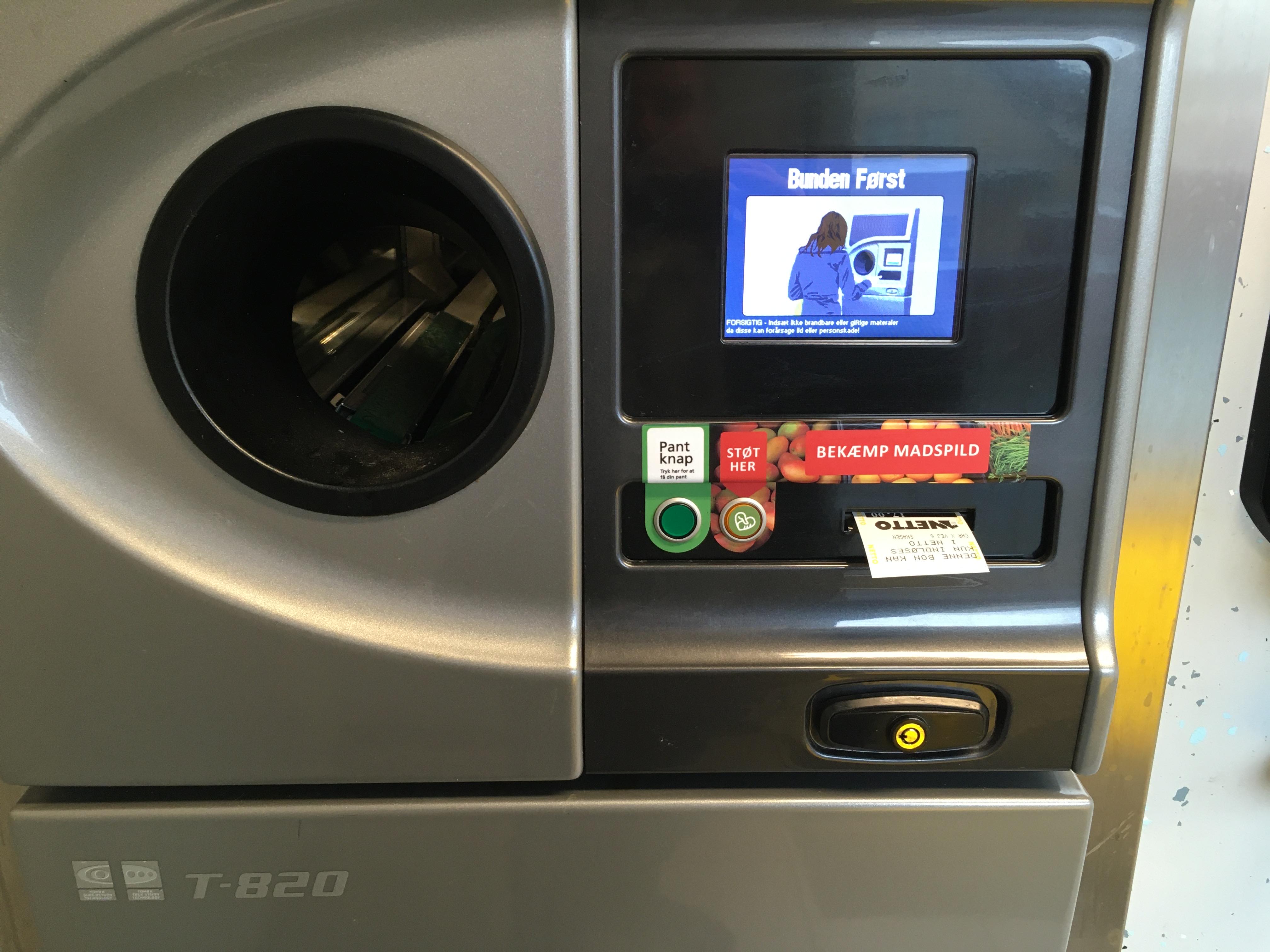 Simon's best friend ;)
While I am writing this blog entry Laia is making a hairwrap (yarn around a hair strand). I am already curious how it will look like. Thanks for making that for me Laia!
In the evening it was time to pack all my stuff and prepare my journey back home. Thank you Skagen for this amazing time! It was a pleasure to be here and I will never forget all the fun, the knowledge, the love to birds etc. I hope to come back again!
Ringing (Jennes Sø):
Redpoll – Lille Gråsisken – 1
Yellowhammer – Gulspurv – 1
Blue Tit – Blåmejse – 1
Total: 3
People: Simon S. Christiansen, Judith Kloibhofer, Laia Soler Iglesias, Esben Hansen, Michael Ancher, Jørgen and Igor, Nullermand, Nissemand.