Her på Skagen Fuglestations blog bringes korte nyheder i dagbogsformat om hændelser på fuglestationen.

Se indlæg fra år: 2021 (229)2020 (282)2019 (304)2018 (261)2017 (247)2016 (2)(se alle)
Se indlæg fra måned: jan. (7)feb. (16)mar. (30)apr. (28)maj (30)juni (28)juli (31)aug. (31)sept. (30)okt. (32)nov. (30)dec. (11)


Roadtrip to Store Vildmose
onsdag 20. november 2019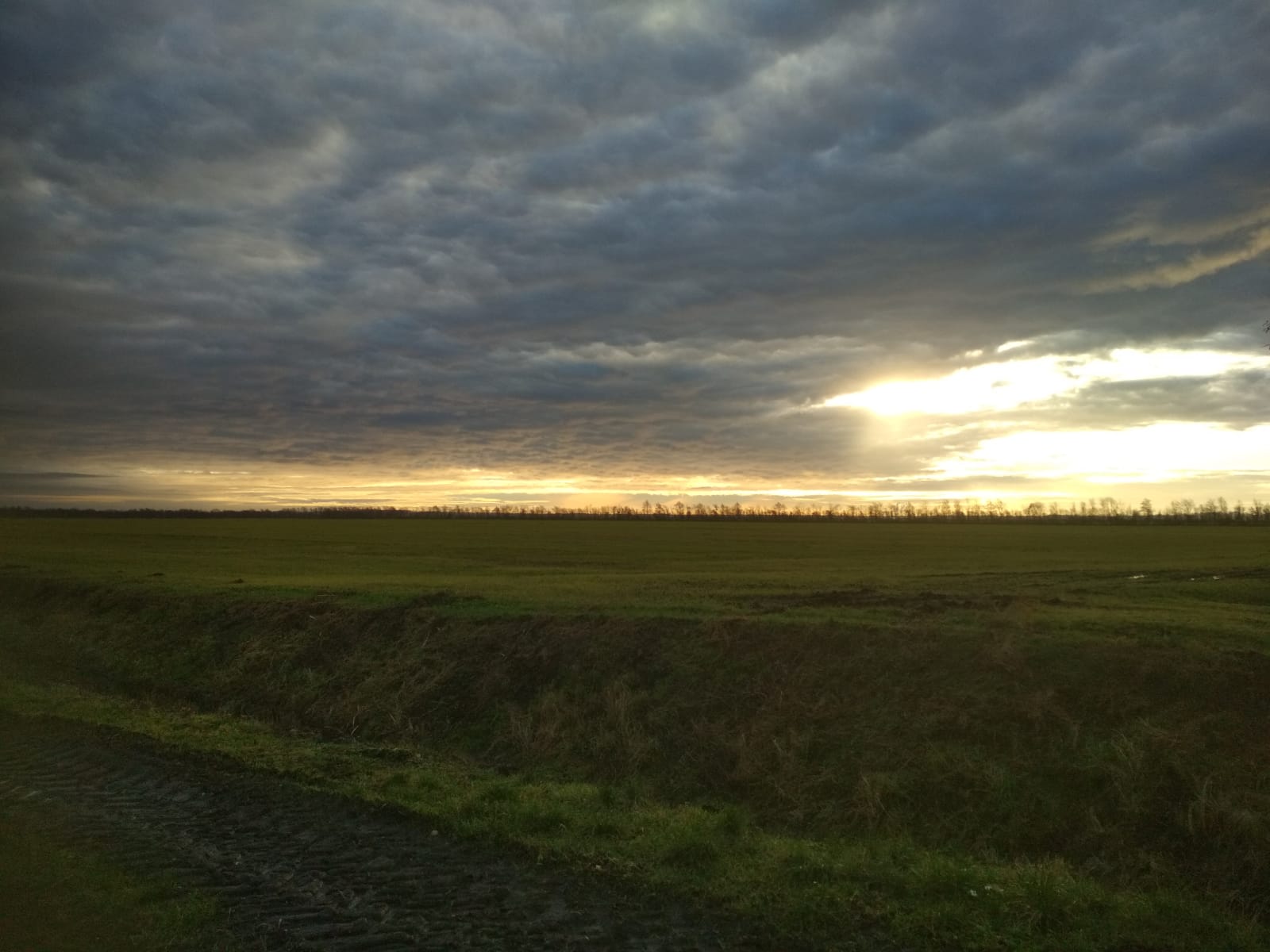 What a beautiful morning...
Today most of the team enjoyed the waking up in a different place, at Simon`s Mom house, in Aalborg. The smell of fresh coffee and fresh pastry was helping a lot with getting out at the bed. After enjoying the breakfast we said goodbye to Karin. Then we went to Store Vildmose to read some colour-ringed Pink-footed Geese (Kortnæbbet Gås). Chris was already wishing for that since a long time hoping to find some of "his geese", which he was also reading in Svalbard the last summers. When we arrived in the area we were discussing where to look first. Suddenly a geese flock was flying over us and we just followed them. And indeed, it was the right choice! They just landed next to a big roosting flock of geese and swans. And under them we managed to spot 11 with colour rings – really cool! Geese can be ringed with a colour ring around their neck. This brings the advantage that the rings can be far bigger than on the legs and are though easier to read even from far away. If you see one you can easily report it on this webpage: https://www.geese.org/Ganzen/index.jsp and help with collecting important data used to learn and protect these fantastic bird species. After adding your sightings, you can even see the whole history of the bird including the ringing date and place and all the former readings. Reed more about one goose we saw today and how often it was already seen on our facebook page.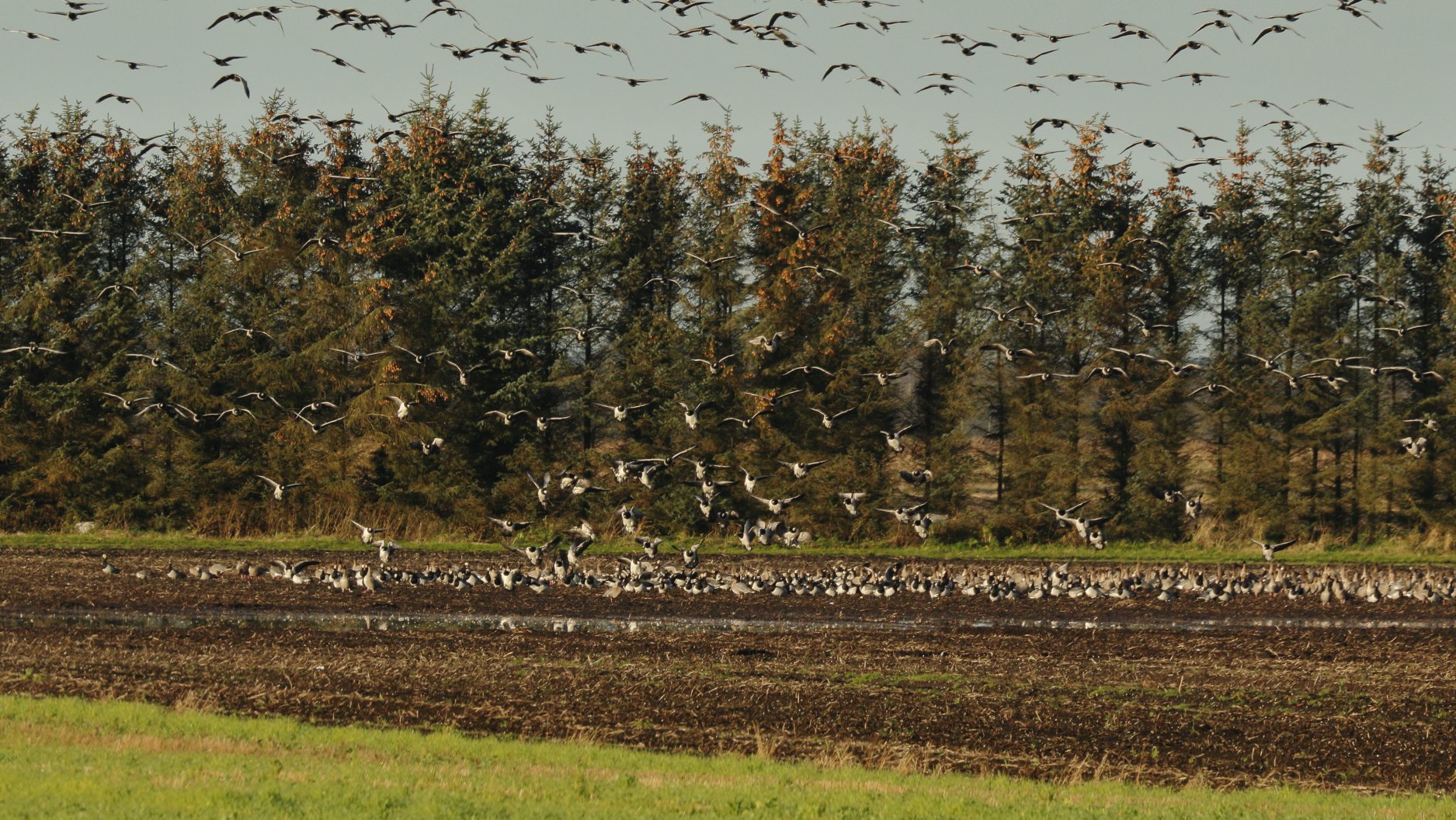 Mixed flock of Barnacle Geese (Bramgås) and Pink-footed Geese (Kortnæbbet Gås)
After this flock we tried to spot a golden eagle (Kongeørn), which should be around somewhere. Simon even managed to spot it but exactly in the moment he told us the bird was flying down from the tree and disappeared behind high grass and forests. What a pity, would have been nice for us to see it as well. But we were still very happy with seeing around 2000 Pink-footed Geese (Kortnæbbet Gås), over 1000 Barnacle Geese (Bramgås) and 88 Whooper Swans (Sangsvane). We also saw two Marsh Tits (Sumpmejse) and heard two Corn Buntings (Bomlærke).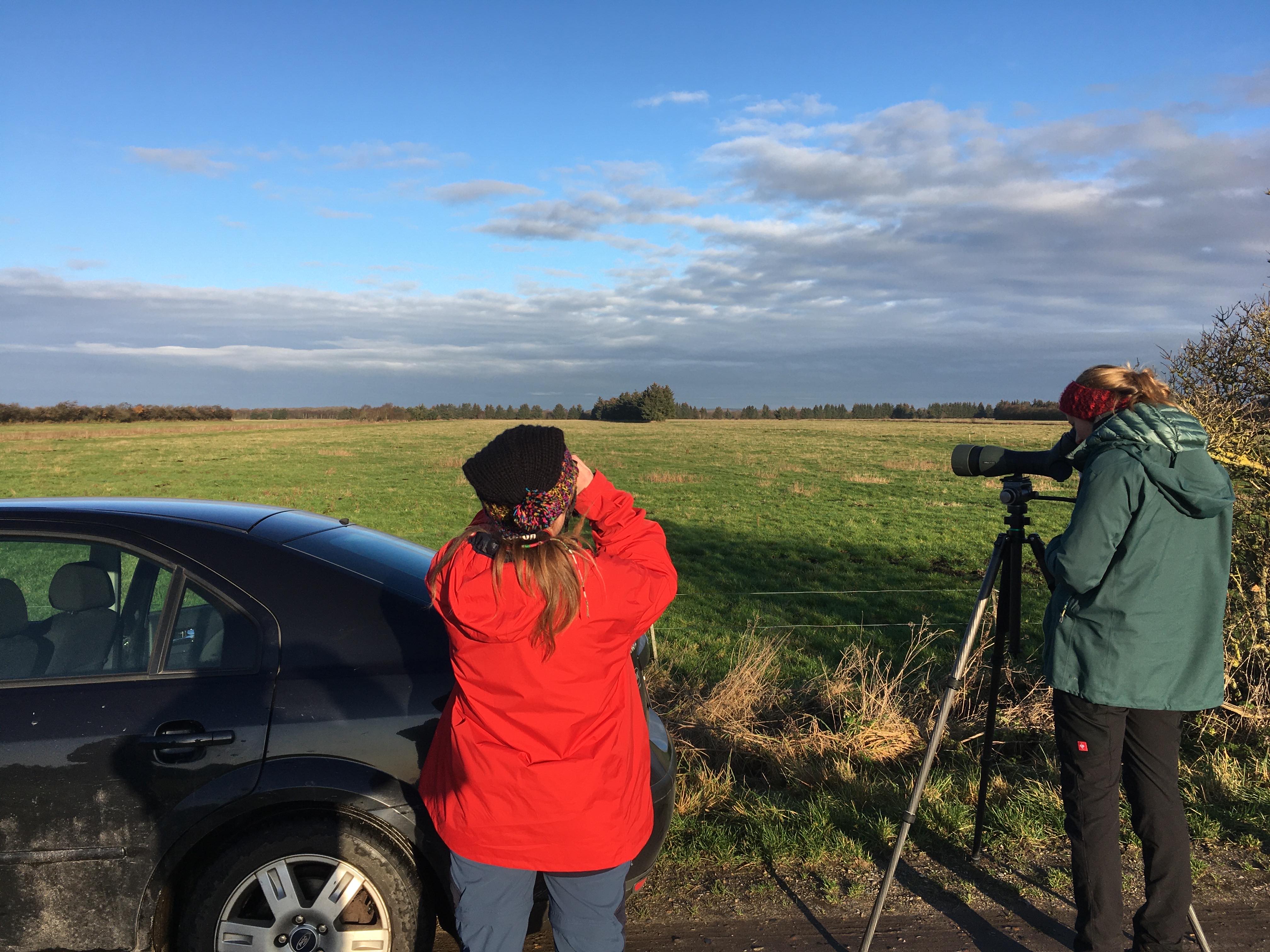 Searching for the golden eagles (Kongeørn)
Esben stayed in Skagen over night and went out with Knud in the morning. They did the migration counts from Northbeach. The number of Alkids with over 2500 individuals were again very good, like the last days. Further highlights were one Bartailed Godwit (Lille Kobbersneppe) and a very late Fulmar (Mallemuk).
All of us came back to the station at the same time and we had lunch together. Afterwards it was time to clean the apartment, Birders' Club and the Lab.
Chris and Yotam also put some more food for the birds in the garden and added apples. Now we hope to catch a lot of Waxwings (Silkehale) in the next weeks.
In the late afternoon Maya, Jørgen and Søren arrived. They stay in the apartment over night and participate in the course tomorrow that Simon gives about volunteers. Unfortunately, they did not bring the good weather, that they had in the beginning of their trip, with them and arrived here in windy and cloudy weather.
People: Simon S. Christiansen, Christian Stolz, Judith Kloibhofer, Laia Soler Iglesias, Esben Hansen, Yotam Lehnardt, Knud Pedersen, Karin Christiansen, Maya Møholt, Jørgen Møholt, Søren Michelsen Krag.