Her på Skagen Fuglestations blog bringes korte nyheder i dagbogsformat om hændelser på fuglestationen.

Se indlæg fra år: 2021 (229)2020 (282)2019 (304)2018 (261)2017 (247)2016 (2)(se alle)
Se indlæg fra måned: jan. (1)mar. (31)apr. (23)maj (22)juni (30)juli (31)aug. (29)sept. (28)okt. (30)nov. (20)dec. (16)


Kager, snepper, lommer og høge
onsdag 31. oktober 2018
For første gang i over et år skulle jeg på morgenobs på Grenen, hvor Knud Pedersen formentlig allerede sad og ventede på den traditionelle romsnegl i forbindelse med min ankomst og start på en periode heroppe.
Rådhusbagerens romsnegle har ikke sin lige i det ganske land: På størrelse med en freesbee, næsten lige så høj og voldsomt indsukret i et orgie af flormelis og romessens. Glædeligt gensyn med Knud og romsneglen!
Det blev ikke til meget mere. Ved 10.30 tiden haltede jeg ind og fik bidraget til en anden Skagensmyte: Når der kommer hvidnæbbet lom er der med sikkerhed altid nogen som kommer to minutter for sent eller (som jeg) er gået for to minutter siden.....
Sebastian Klein meldte igen topskarv fra havnen. Oluf Lou kom og hilste på og medbragte kage, således vi kun havde tre kager at vælge imellem. Ellers var dagen behersket og præget af hård vind fra sydvest, som dog lagde sig om eftermiddagen og gav anledning til et fangstforsøg af skovsneppe forsøg igen om aftenen. Som i går to skovsnepper: Den ene alt for vaks for fangst og den anden lidt for vaks.
Sydnorge meldte om perleugle i større mængder, og Simon satte net op om aftenen. Det gav 0 fugle og meget sen middag.
Ringmærkning:
Spurvehøg 1
Rødhals 1
Solsort 1
Sortmejse 1
Dompap 2
I alt: 6
Medvirkende: Erik Kramshøj, Oluf Lou, Jørgen Kabel, Knud Pedersen, Sebastian Klein og Simon S. Christiansen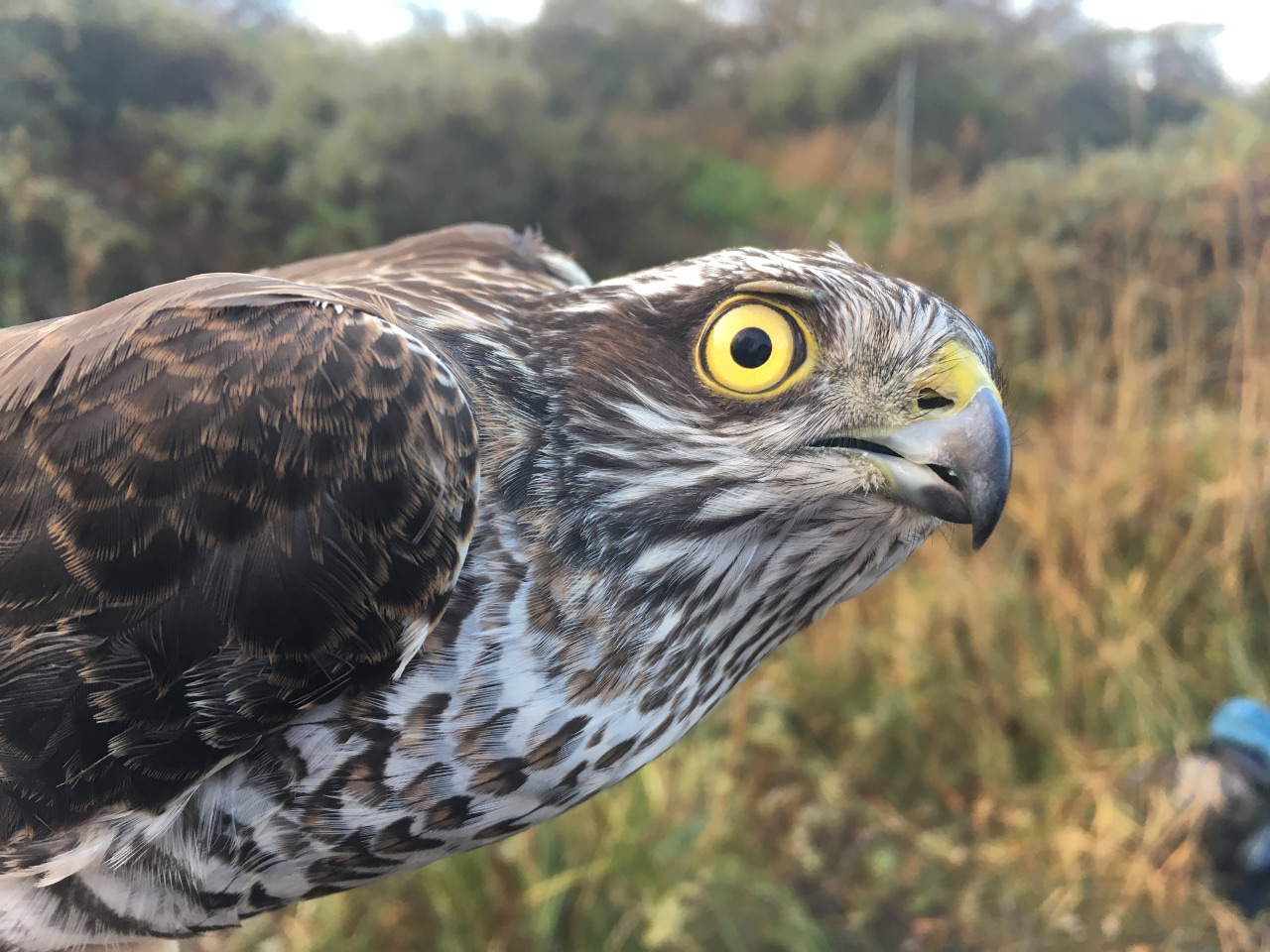 Ung spurvehøg fra mogenens ringmærkning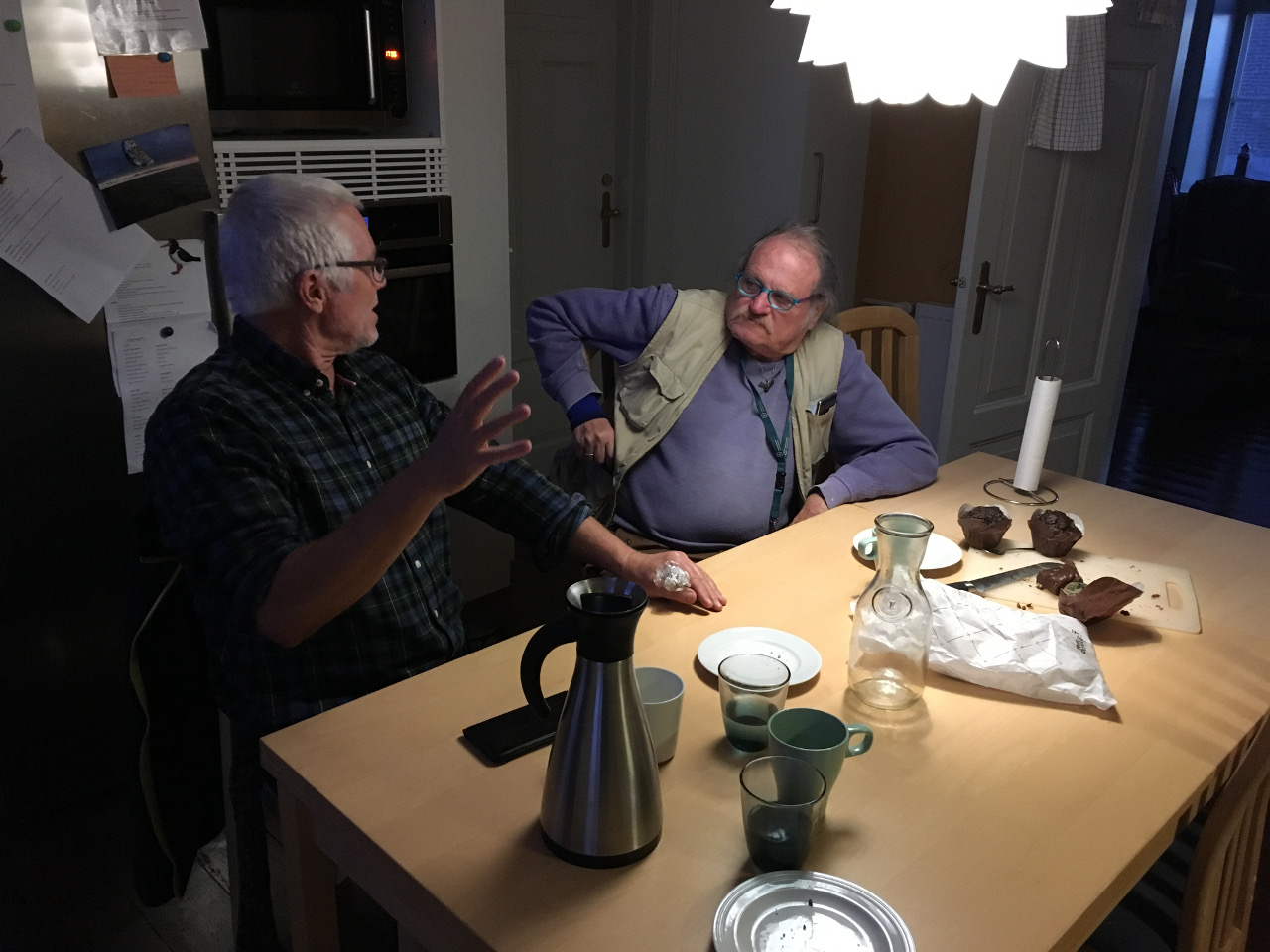 Oluf og Erik i samtale over en kop kaffe