Her på Skagen Fuglestations blog bringes korte nyheder i dagbogsformat om hændelser på fuglestationen.

Se indlæg fra år: 2021 (202)2020 (282)2019 (304)2018 (261)2017 (247)2016 (2)(se alle)
Se indlæg fra måned: jan. (7)feb. (16)mar. (30)apr. (28)maj (30)juni (28)juli (31)aug. (31)sept. (30)okt. (32)nov. (30)dec. (11)


A mistical morning at Verdens Ende
onsdag 19. juni 2019
This morning in the field was really foggy and it was hard to spot any birds. But the mood was mystical and I used the time to draw a Lærkefalk. After nearly two months of watching and observing birds, my falcons finally don't look like gulls anymore! While I drawed, the Rørdrummer boomed in the reeds and a Karmindompap let hear his tropical call. During a walk to the tip, I spotted a lot of Stor Præstekrave, sneaking secretly around the beach. I still wonder, where their chicks are and hope, we are just not smart enough to find them, and not, that they haven't hatched any.
Joakim and Michele were ringing meanwhile, but we all had to get back to the obs early, because we had two guided tours with school classes. They were quite interest and it was a pleasure to educate the next generation about ringing and birds in general. Maybe one of them will work as a volunteer at the obs in the future?
The first weeks, when I came here, I was more interested in ringing and I learnt a lot about moult in this time. But since a few weeks, I'm more up to observing and migration counting. Even though the main migration time is already over, there is still a lot going on and it's fascinating to watch it. The Sule, which were so common when I came, have nearly completely left, but there are so many Grønsisken and Stær these days! The high "tiluuuh" of the Grønsisken can be heard from far away and when you finally see them, it's hard to count them, as they bounce around like rubber balls. Counting the Stær is a little more easy. But you have to watch closely, maybe there's a Rosenstær in between them? And a few late guests are still around, like this Kvækerfinke, hanging around Grenen for a few days already. I wonder if he will still make it, to his final destination? And slowly the first autumn migrants arrive, like male eiders, who leave the breeding site earlier than the female.
And a short spoiler for tomorrow: We will be catching NATRAVN tomorrow night! So stay tuned, we will update you on Facebook!!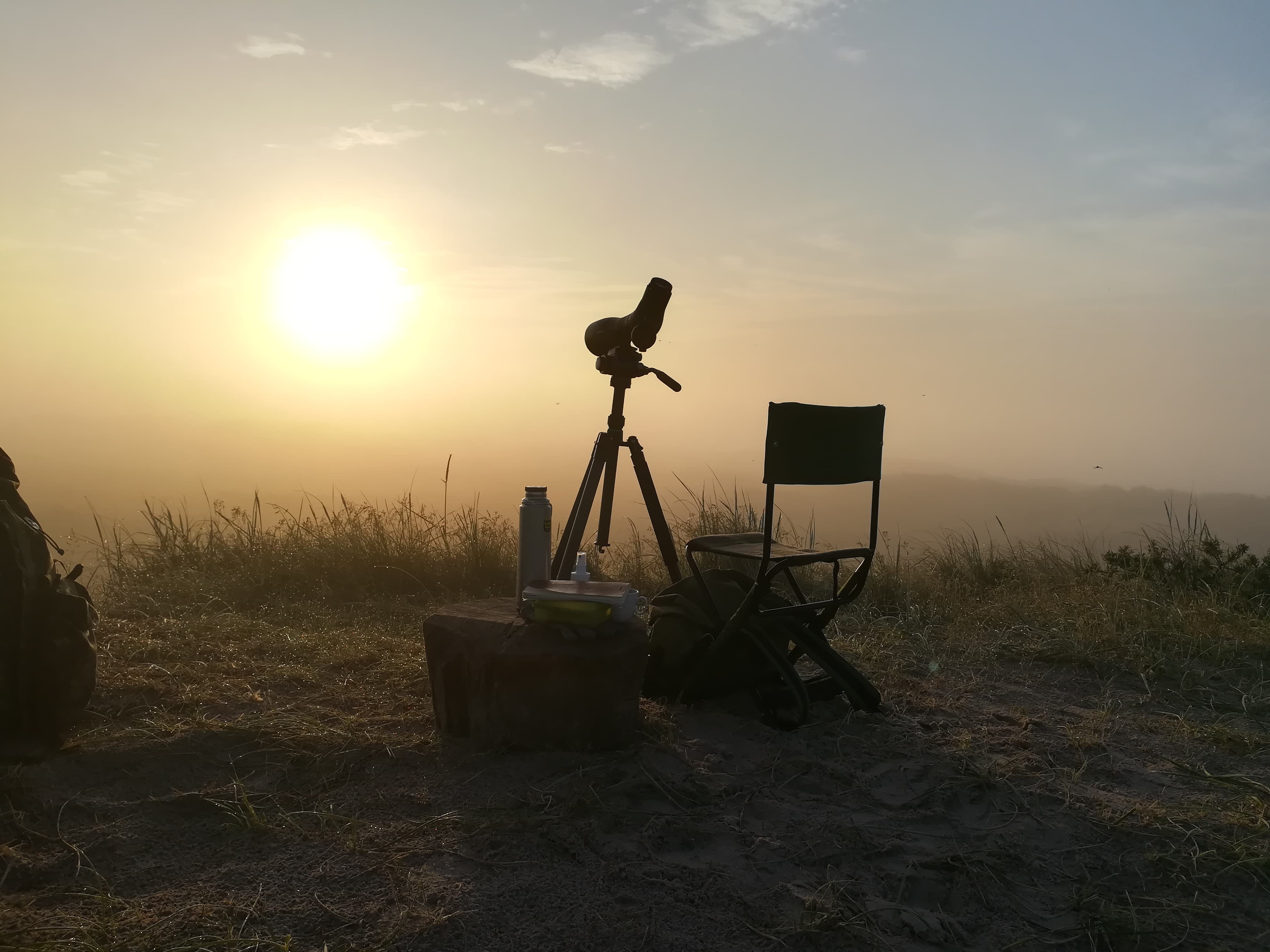 Ringing (Sardinkrattet + Fyrhaven):
Rødhals 1
Kærsanger 2
Rørsanger 4
Tornsanger 7
Sum: 14
P.S.: I have only ten days left here at the obs :( Unbelievable how fast time flies!
Folk: Marie Heuberger, Marianne, Michele Pes, Joakim Matthiesen