Her på Skagen Fuglestations blog bringes korte nyheder i dagbogsformat om hændelser på fuglestationen.

Se indlæg fra år: 2021 (274)2020 (282)2019 (304)2018 (261)2017 (247)2016 (2)(se alle)
Se indlæg fra måned: jan. (1)mar. (31)apr. (23)maj (22)juni (30)juli (31)aug. (29)sept. (28)okt. (30)nov. (20)dec. (16)


A quiet day.
fredag 20. juli 2018
The wind was not as bad as predicted, so Michele got up and opened the nets this morning, having them open for a couple of hours and advertising a tour, though there were no birds caught. He closed the nets around 1.30. Aase was present all morning in the courtyard, where she has been all week chatting to visitors and answering questions. Mark was available to help Michele with the guided tour, and aside from that he had computer work and meetings to attend.
I was taken up with computer work again both for the observatory and for myself, but I was available in the birders club for 3 hours for visitor inquiries. During this time, Flemming caught a large cricket (Morten claims it's a 'wart biter' but I'm no expert), a real beauty.
Mark took us all out for dinner in the evening, and a great time was had by all, its really makes a difference not having to cook! After this Michele decided to check out some live music in the town, Mark and his son went car spotting and Aase and I decided to head back to the observatory. It's a worse day tomorrow, though we do have a guided tour to give, so we can hope we might catch something.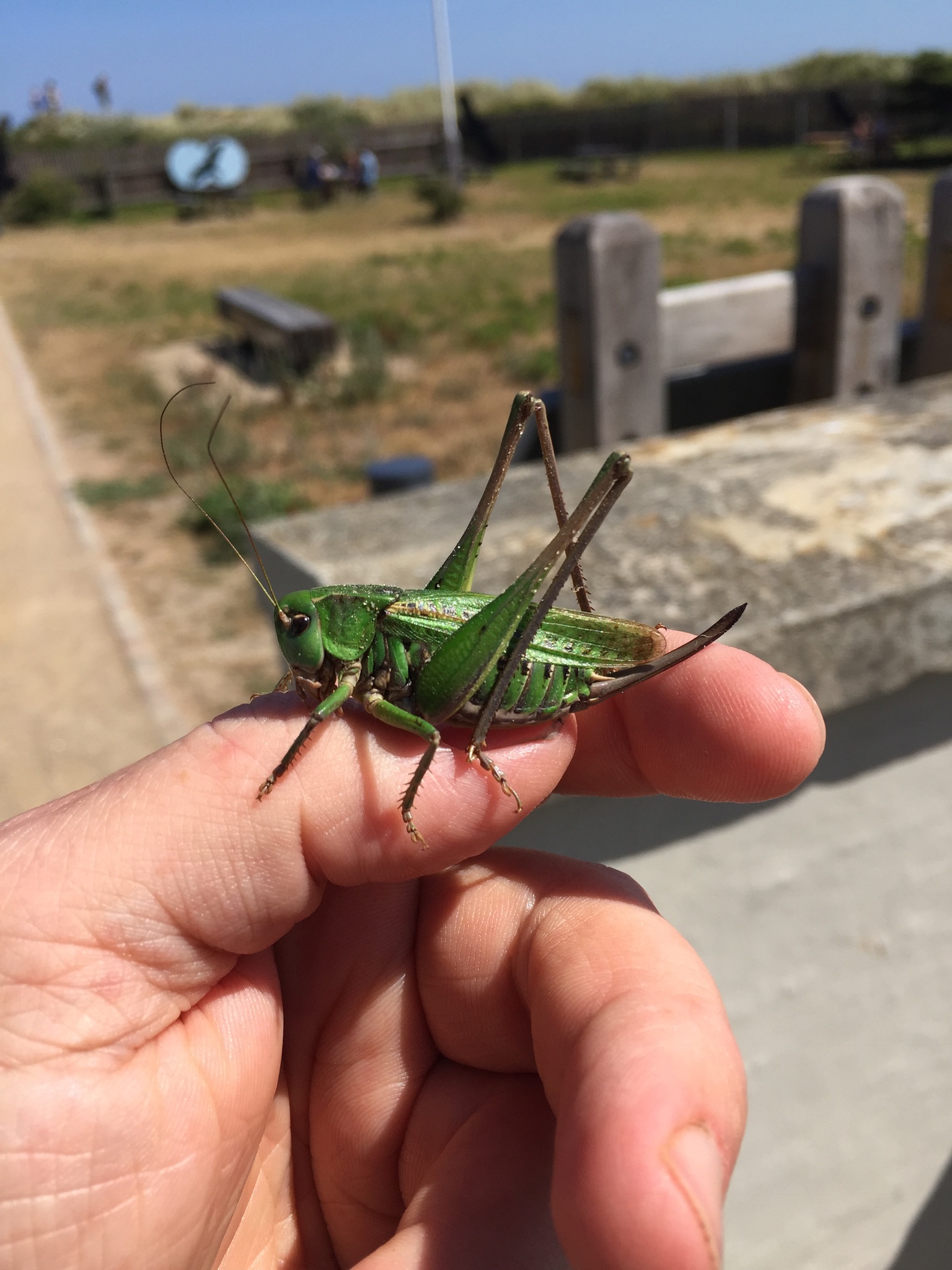 Wart biter?