Her på Skagen Fuglestations blog bringes korte nyheder i dagbogsformat om hændelser på fuglestationen.

Se indlæg fra år: 2021 (154)2020 (282)2019 (304)2018 (261)2017 (247)2016 (2)(se alle)
Se indlæg fra måned: mar. (31)apr. (30)maj (31)juni (30)juli (31)aug. (1)


Some firsts for Mikkel, and some firsts for the year
onsdag 31. marts 2021
Hey folks :)
Hope you all had a great beginning of the week!
Today, Laima and Daniel woke up at 5:00 am to open nets. Simon and I joined them for the first round, which was the busiest round of the day with many Chiffchaffs (Gransanger), Wrens (Gærdesmutte), and two Reed buntings (Rørspurv).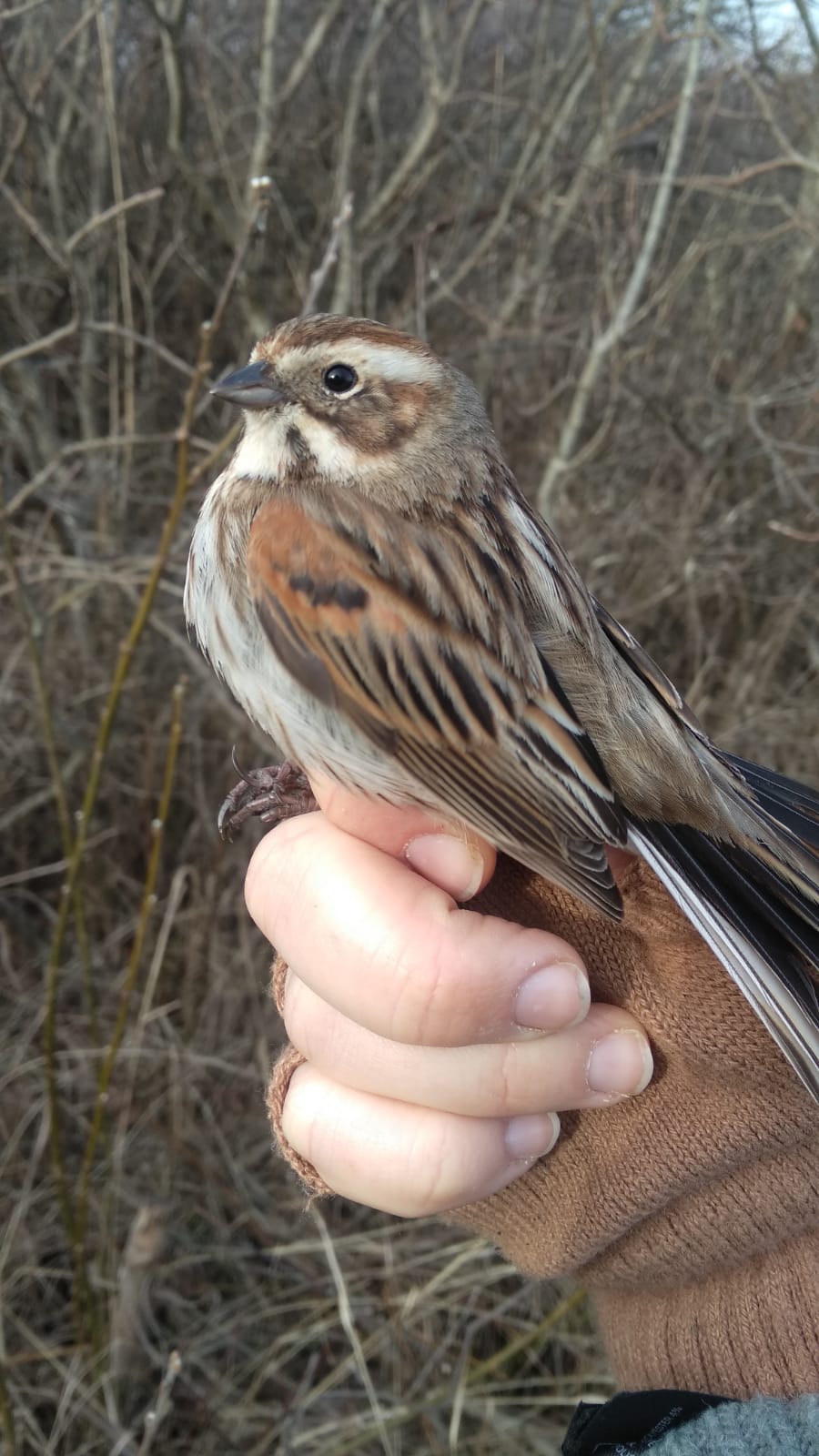 Young female Rørspurv
We placed the reed mirror trap where it will tomorrow be activated.
Simon's dad met with us for the ringing and thoughtfully brought us cake and all kinds of bread and pâté. Delicious, thank you Gunnar!
Our guest, Marianne, also joined us and actually scribed for us which was of great help. She came back with her husband and her daughter on the last round, so they all got to see the ringing process. :)
In the meantime, Jonas and Mikkel met up with Knud at Verdens Ende 3 for morning observation. Scoters (Sortand) were active, and Buzzard (Musvåge) migration is slowly beginning with about 50 individuals this morning only. Knud, Jonas, and Mikkel saw 2 young shags (Topskarv) including one foraging, and those were Mikkel's firsts! They also got the opportunity to see a Caspian gull (Kaspisk måge) shortly resting, and the first Barn swallow (Ladesvale) for the year, that we also managed to see at Kabeltromlen, as well as the first Green sandpiper (Svaleklire) of the year! Five porpoises were also very active close to the shore. Once they were done, they met with us and Mikkel got to handle his very first Robin (Rødhals)! Tomorrow will be his first day ringing and he's super excited about it.
After having a quick lunch break, Laima opened nets in the garden while Jonas, Daniel, Mikkel and I went to Skarvsøen to check on the Cormorant (Skarv) colony. So far, 58 cormorants were present, and 13 nests were occupied. We will from now on visit the colony twice a week to do nest monitoring and report how many breeding birds there are and their behaviour, as well as how many eggs, young ones, and fledglings. While monitoring the nests, we had two Great egrets (Sølvhejre) flying over, as well as 3 Cranes (Trane), 3 Red kites (Rød glente), and a Woodcock (Skovsneppe) that we flushed on the way back.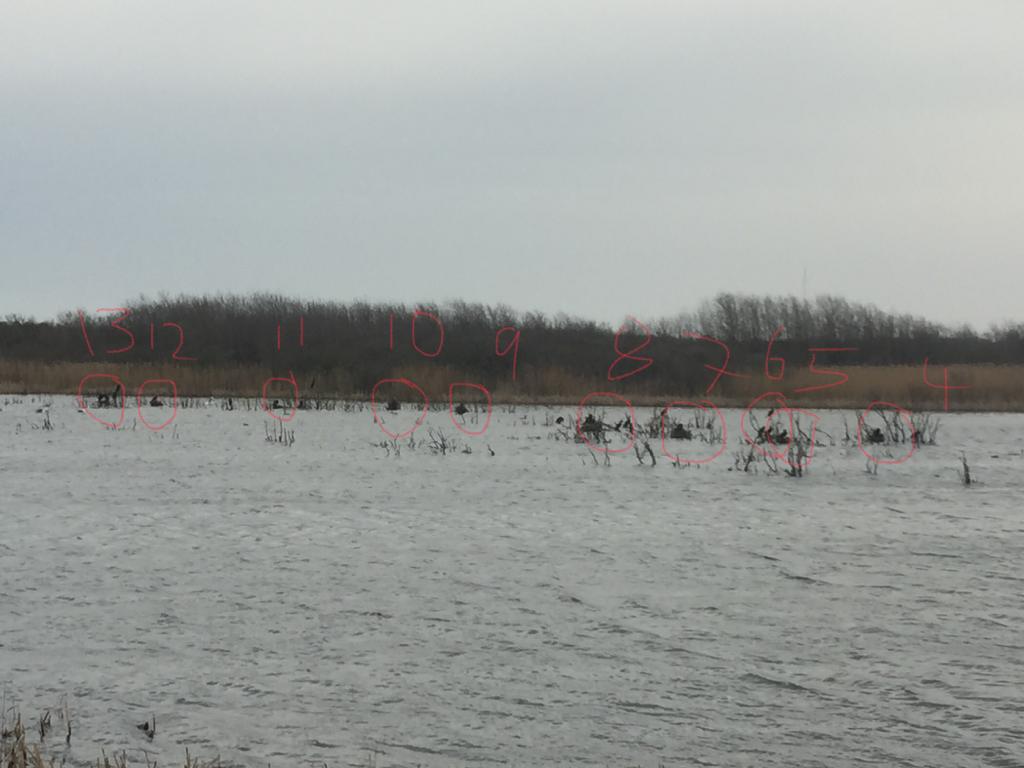 Here is our labeling for some of the nests that were occupied.
Daniel headed back home and entered the daily ringing data with Laima, while Jonas and Mikkel went looking for raptors. I took a stroll in Nordstrand looking for shells and skulls before going home.
For a great finish to this busy day, Jonas made us a lovely vegan tofu stir fry and it was fantastic. He's now playing guitar while I write this sentence: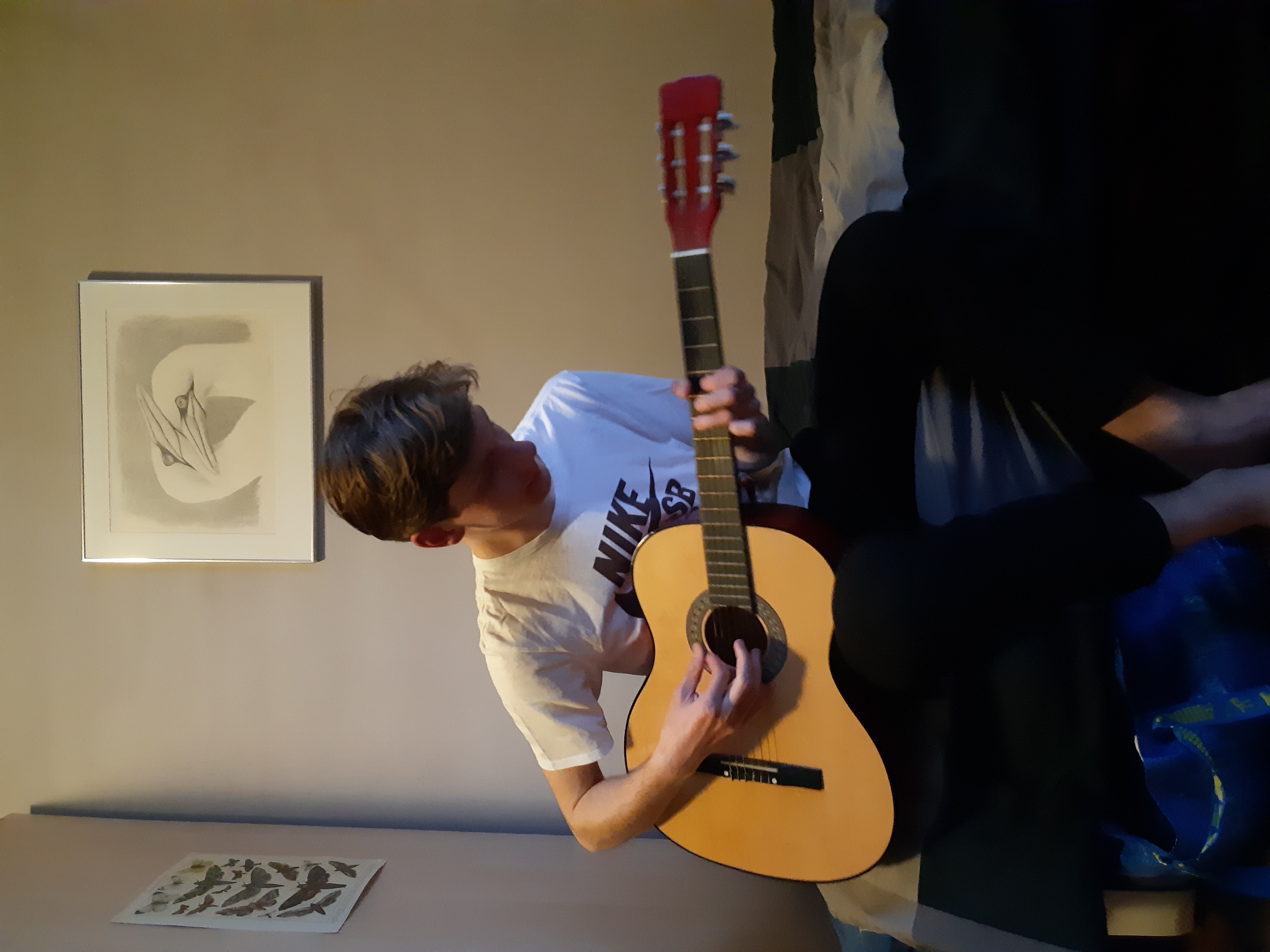 Wishing you a great end of the week, and happy April's fools ;)
Folk: Simon S Christiansen, Michael Ancher, Gunnar Simonsen, Knud Pedersen, Laima Bagdonaite, Daniel Bloche, Jonas Pedersen, Mikkel Friborg Mortensen, Marianne, Klaus and their daughter, Trine, Jeppe, and Michaela Berdougo