Her på Skagen Fuglestations blog bringes korte nyheder i dagbogsformat om hændelser på fuglestationen.

Se indlæg fra år: 2019 (245)2018 (261)2017 (247)2016 (2)(se alle)
Se indlæg fra måned: jan. (1)mar. (31)apr. (23)maj (22)juni (30)juli (31)aug. (29)sept. (28)okt. (30)nov. (20)dec. (16)


European Birdwatch Day
lørdag 6. oktober 2018
European Birdwatch day was successful this year with the 3 most common species here as Common Scotor (Sortand), Eider (Ederfugl) and Razor bill (alk) at Grenen . The best species seen was 2 Richards Pipits (Storpiber) and the Pacific Diver (Stillehavslom) and totally observed today was 3645 birds of 73 species here.
Oluf and I started the morning ringing at Grenen and we caught lots of Blue tits (Blåmejse), and a total of 72 birds, we were joined by Stine and Simon later on. Morten, James and Sarah led the observing this morning with Rolf at the World's End and helped point out birds to the general public and Rolf bought them cake! Later in the morning Simon did a ringing tour while we had our rush of blue tits.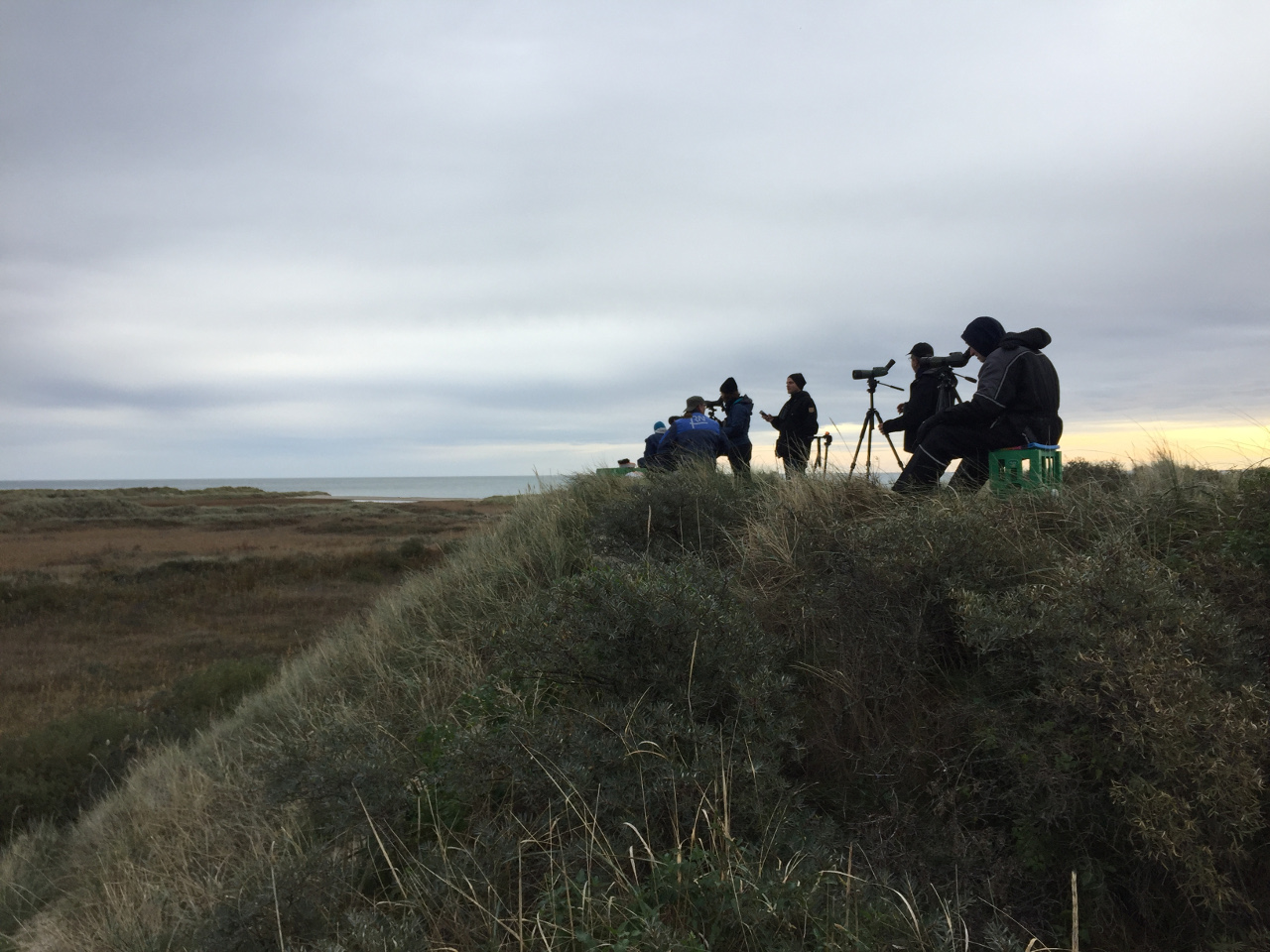 In the afternoon Morten left and I took out the Olympus camera observing- I never realised how good it is!!! I got some really great views of the Pacific Diver and some Razorbills which were close to the shore and also some seals attracting alot of attention on te beach. In the evening we had a lush meal cooked by Sarah! Stine left also to go back to studying which was a shame but I'm sure she'll come back to ring again!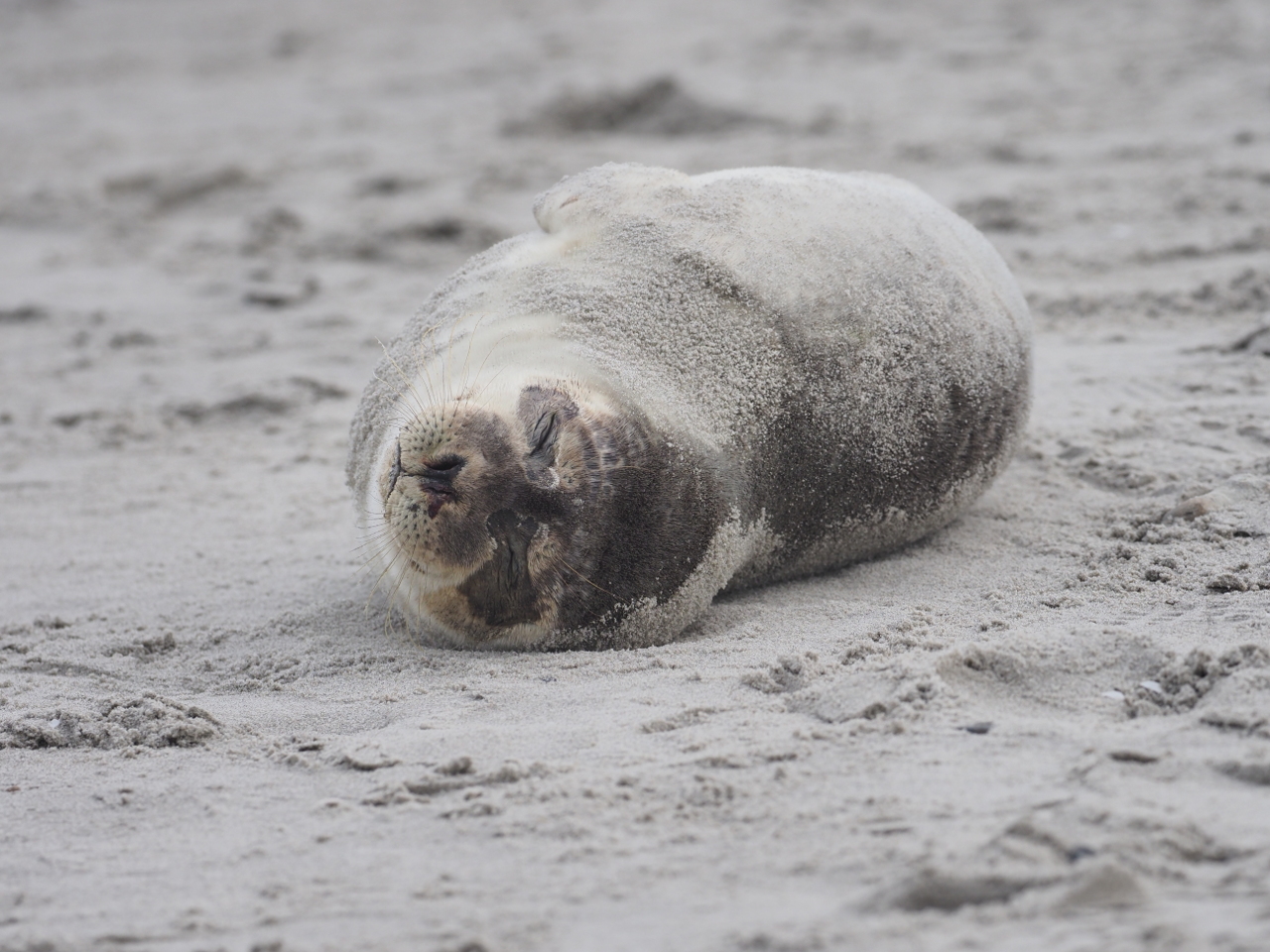 Michele Anchor was also ringing today and had a redpoll rung in Belgium which is pretty impressive!
Birds caught at Grenen: 37 Blue tits (Blåmejse), 1 Blackbird (Solsort), 8 Great tits (Musvit), 6 Bullfinches (Dompap), 3 Chiffchaffs (Gransanger), 1 Goldcrest (Fuglekonge), 1 Treecreeper (Træløber), 3 Wrens (Gærdemutte), 2 Coal Tits (Sortmejse), 5 Robins (Rødhals), 2 Redwings (Vindrossel), 1 Blackcap (Munk), 1 Reed bunting (Rørspurv) and 1 Song Thrush (Sangdrossel).
People: Molly Brown, James Butcher, Sarah Bedford, Morten Christensen, Stine Lund, Simon S. Christiansen and Rolf Christensen.